A brand like Marshall is famous for a good reason. It continuously sets out to prove its trustworthy standards by creating quality products, one example being one of the newer additions to the Marshall family—the Mode Earphones. Here are a few reasons why these earphones are a sound choice to pick for an earphone upgrade!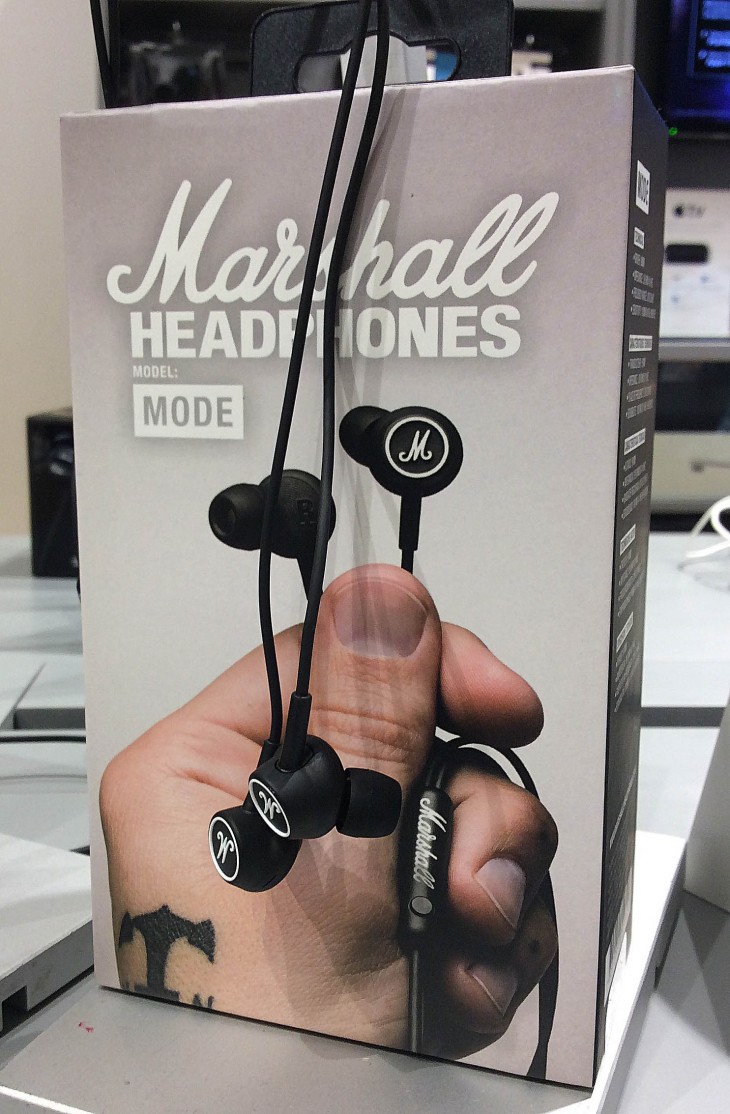 Remarkable Sound Quality
The Modes easily impress with the way they expertly handle frequency ranges and volume. Do you prefer amping up the bass for that extra thickness, or tweaking your tunes to add a bit of brightness? With this model, the best of both worlds are yours. Even with a frequency range of 20 Hz – 20 KHz (an average number for most earphones), they do not flinch with heavy-duty music. Fans of Mozart and Metallica will be able to enjoy this highly portable pair, power-packed with customized drivers that make sure you'll have a rich listening experience no matter what you're playing.
While testing the Modes by listening to different genres of music, I discovered their epic frequency balancing act while listening to Avicii's Dear Boy. They showed off their edgy capabilities at the beginning of the song, and when the bass would drop, there were still no complaints from both the Modes, and myself!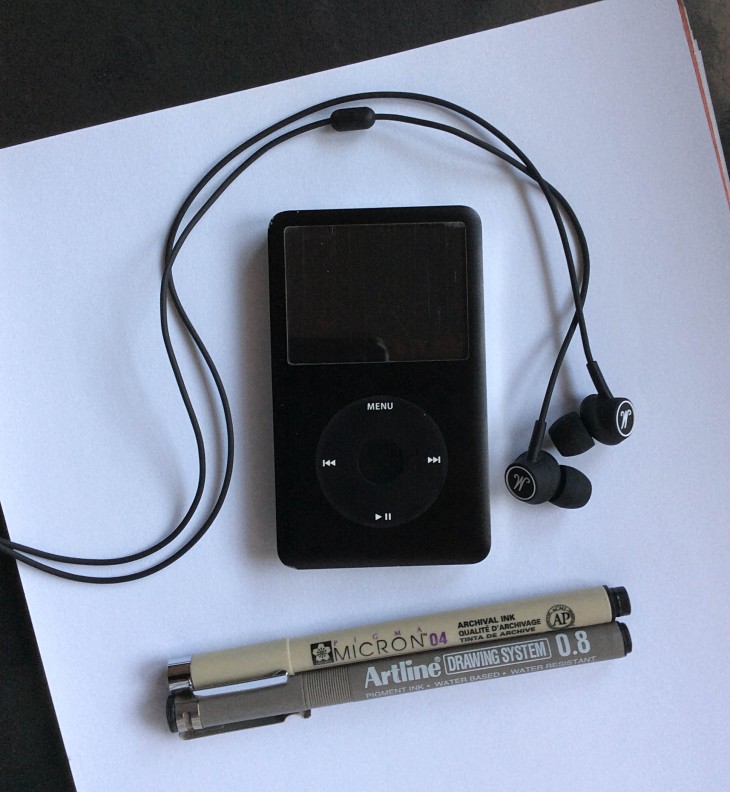 Because this is an in-ear model, you won't be as bothered by external sounds as you usually would with regular earbuds. Despite the fact they don't measure up to a good set of headphones in sound isolation, they still do a decent job for their slightly expensive price and handy size. Don't worry! They will still block out enough sound for you to focus on your audiobooks while you're on a train or listen to lectures in a loud coffee shop.
[crp]
Classy Construction
Colored matte black and sporting Marshall's "M" logo on its rear cover, the Modes show off their elegance in quiet simplicity. The housing feels solid and offers easy grip. When worn, you'll first notice their white logos resting on the outer section of your ears. Though they don't appear too flashy, Marshall's initial speaks for itself, letting other people know that these earphones mean business.
Moving down to the Modes' strain reliefs, (which are the tubes that connect the earphones to the cable) they just aren't as sturdy as I hoped they would be, making wire disconnection a potential problem. Take extra care when bundling up your Modes and storing them in your pockets or bag compartments, just as a safety precaution.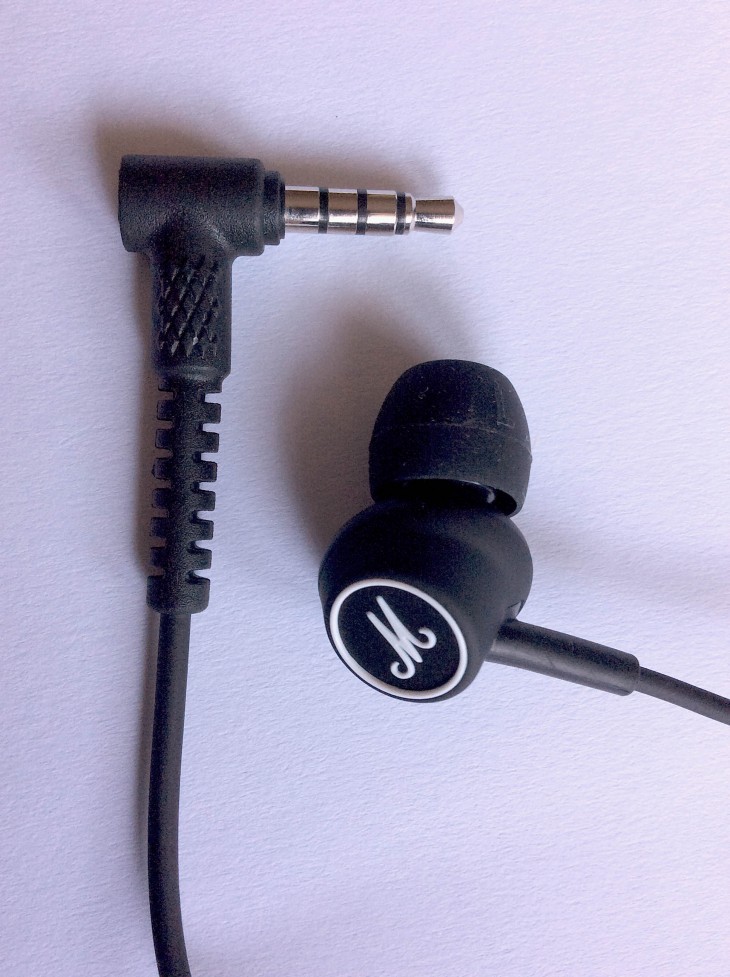 The good part is, the wire itself isn't prone to tangling, and seems to be made of pretty durable material. I found its 3.5mm, L-Plug designed jack to have the likeable toughness that I'd wished its strain reliefs were built with.
The Extras
The Modes also come with four sleeve sizes, giving you the option to choose which one fits most snugly into your ears. After using them for a good two and a half hours watching a movie, they didn't prove to be a bother to mine! In fact, I almost forgot I was wearing them. That does score a swell number in comfort points, though keep in mind that not everyone enjoys that squishy feeling of in-ear earphones!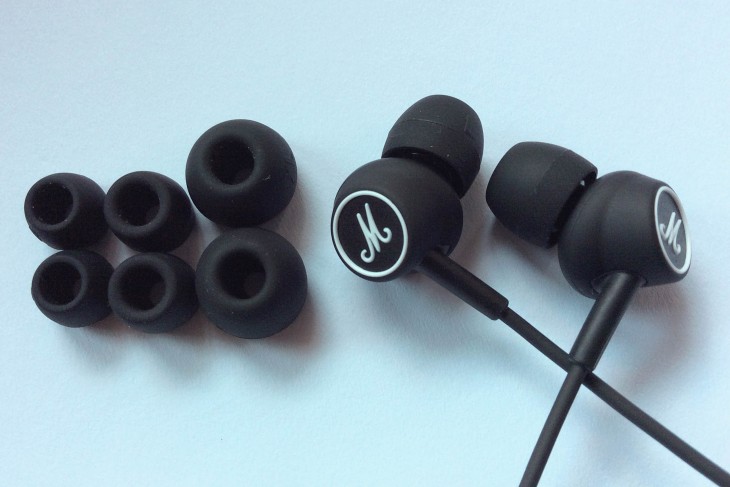 If you tend to pair your earphones with your cellular device, the Modes have a microphone you can use for calls. After trying out this function, it was agreed upon by caller and receiver that voices sounded relatively clear on both ends. To answer or hang up during a call, all you have to do is press once on the remote/in-line controller.
Now this in-line controller does not only cater to your communication needs; it can also serve as your media remote! All you have to do is press the button once to play/pause, twice to skip forward, and thrice to move backward.
Convinced enough to buy them, or are you already an owner of Marshall Modes yourself? Feel free to tell us how you feel about them in the comments section below!
Valeria Van Hoven
An avid lover of bagoong, philosophy, and writing, Valeria enjoys spending her free time typing ideas away on her keyboard, and listening to Alan Watts tapes. You may spot her taking long walks with her dog, Snow, while singing second voice to Disney songs. She intends to take up a master's degree in Creative Writing one day, and publish her own book!