Music is our universal language. It connects us, and gives us a chance to express ourselves. Nothing sets the mood right as well the perfect playlist can – and what better way to get those jams going than by playing them on the right sound system? While your list of personally selected songs are an important part of setting the right ambiance, so are the speakers you use to share them with. So at a recent Marshall event, we asked the experts for a little education on the good, the bad, and the necessary. The next time you're out shopping for your next speakers, run them by these four factors before taking them home!
1. Function
Are you looking for speakers to bring to a beach outing, or for your dream surround-sound system? There are dozens of products specializing in features that satisfy particular needs. Size, loudness, connectivity, material, and extra add-ons all vary on whether or not they'll suit the area you put them in, and what you intend to use them for.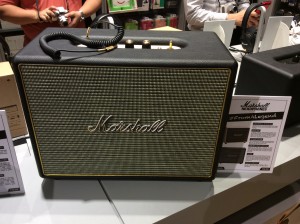 For speakers that you can bring around with you outdoors, choose something hardy, portable, (preferably) Bluetooth enabled, battery-powered, and loud. Computer speakers often give you the convenience of power through USB plugs, and offer just the right sound for short-range distances. If you're thinking about adding speakers to your game room, you'd want to pick floor-standing or tower speakers that stay in place, but make you feel like you've been transported into the game itself. Remember, loudness doesn't always promise quality-sounding speakers, and vice versa—but you won't need amped volume if your speakers are for an enclosed room. Then again, you'd want all the volume you can get for an open-air venue. It's all about how you want your speakers to serve you!
2. Acceptable Specs
While many speaker enthusiasts would claim to avoid looking at the specs that manufacturers add to their packages, sometimes these details do matter. Frequency Response in speakers usually depends on the kind of speakers you have. Subwoofers can reach points as low as 20 Hz to 200 Hz, while Tweeters hit notes as trebly as 20 KHz. Some sound systems combine these different speakers to form a natural harmony, while others try to hit all the notes as a standalone console. Aim for the most natural-sounding set!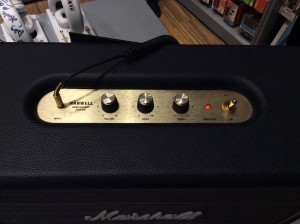 For a tolerable amount of that muffled speaker hum, check that your speakers measure up to more than 7dB when it comes to its SNR, or Signal to Noise Ratio. Amazing speakers can reach SNR numbers beyond 25dB.
[crp]
Impedance is the measure of how much current—which is then converted to sound—can flow through your speakers. The average amount of impedance that speakers have range between 6-8 ohms, while higher-end speakers can take on 4 ohms. Having a lower impedance level doesn't necessarily mean that your speakers will be giving better quality music; it just means that they'll be resisting the output of audio less; giving you more loudness and sound power in exchange for its voltage. You'll need to make sure that you have amplifiers strong enough to handle impedance levels lower than 6, because the current flowing through them could damage or overheat your speakers due to overwork. Generally speaking, though, if your speakers have optimal impedance levels of 6-8 ohms, they'll sound just fine!
3. Great Value
When it comes to speakers, you usually get what you pay for. However, there are speakers out there that quietly stand above their price tier when it comes to performance, and those are the ones that you need to look out for! It's a big help to read reviews and compare ratings; it's best stick to what's tried and tested to get the most bang out of your buck.
4. Your Own Approval
The most important aspect great speakers can ever have is their owner's approval. Even if the specs don't stand up to what the books say they should be for a great audio experience, if they impress you more than any other speakers you've come across, then feel free to trust your own ears and instincts and buy those speakers!
Valeria Van Hoven
An avid lover of bagoong, philosophy, and writing, Valeria enjoys spending her free time typing ideas away on her keyboard, and listening to Alan Watts tapes. You may spot her taking long walks with her dog, Snow, while singing second voice to Disney songs. She intends to take up a master's degree in Creative Writing one day, and publish her own book!