This year will be my third Christmas spent in the Philippines, and while it is just as magical here as it was in the United States, there are definitely a lot of differences when it comes to Christmas traditions. When you grow up in one place, you tend to assume Christmas would be the same wherever it is celebrated, but for a foreigner experiencing the holiday season in the Philippine Islands for the first time, you can expect it to be surprisingly different. Here's my take on how spending Christmas in the Philippines is like.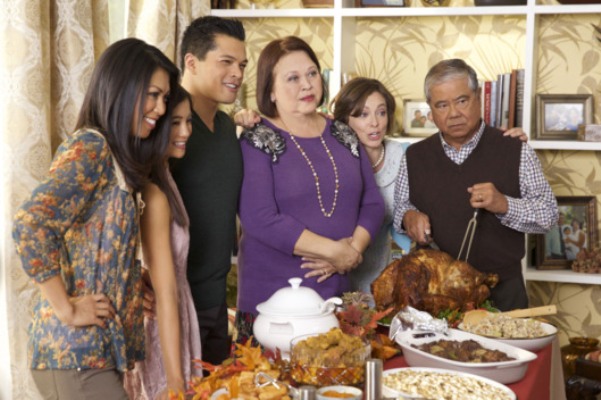 1. The Christmas season is four months long
The first thing that took me by surprise about the holiday season here is how early it starts. In the United States, the Christmas season typically begins at the end of November, after Thanksgiving. Thanksgiving is a pretty major holiday in the USA, so it gets it's own special recognition, apart from the Christmas season. Once it is over, that's when people start unpacking their Christmas lights, go shopping for gifts, and bring out the Christmas trees.
In the Philippines, on the other hand, Christmas starts when the "-ber months" arrive, so September marks the arrival of the holiday season. As soon as September begins, Christmas carols are already being played on the radio and everyone is already looking forward to this most treasured of holidays. Here in the Philippines, the Christmas season is four months long!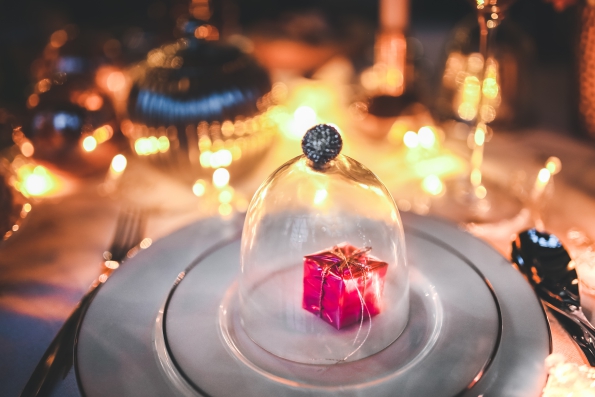 2. The tropical weather
One of the things that I miss most about Christmas in the United States, however, is the weather. While it does depend what part of the States you are in, Christmas is typically associated with snow and cold weather; mittens and scarfs required. My family is both American and Canadian, so I spent a lot of time in both countries for the holidays. Whichever country I happened to be in when the holidays arrived, though, both places I lived had snow. Here in the Philippines, it's just as hot and sunny at Christmas time as it is throughout the rest of the year.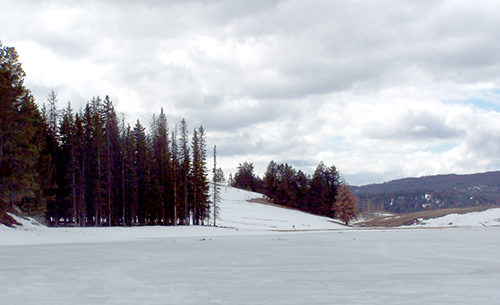 Waking up on December 25th and seeing snow outside through my window was one of the most magical and wonderful feelings ever, and I do miss that a lot. With the days off from school, spending Christmas day making snow angels and snowmen outside and having a snowball fight with my friends are some of my favorite memories, but it's been four years now since I've seen snow, unless you count the artificial stuff at Snow World in Star City.
3. The holiday spirit
Despite the lack of a traditional white Christmas here, the Filipino people certainly still have a lot of holiday spirit. In fact, the Christmas carolers here totally make up for the lack of snow. Again, it depends on what part of the States you are in, but where I grew up, I never once in my life had carolers come up to our door. We lived in a nice neighborhood with lots of kids and families, but it just wasn't something that people did there, I guess.
4. Caroling!
Here in the Philippines, the caroling tradition is still alive and well. In fact, it's still two weeks until Christmas but we've already had carolers at our door multiple times! It's usually a group of young children, and it's so heartwarming to see that the next generation is carrying on the tradition as they come up to our gate and sing songs of holiday cheer.
Additionally, in the Philippines, Christmas still has deep religious roots, which is to be expected in a country that is predominantly Catholic. While in the USA, Christmas Eve is spent at home with family, exchanging gifts and baking cookies to leave out for Santa Claus, here in the Philippines a lot of people use the evening to attend midnight mass and show their appreciation to God. In the United States, there are lots of families that do the same, but since there is such a diversity of religious beliefs throughout the country, it's not as common as it is here. A lot of Americans view Christmas as a family holiday, not a religious one.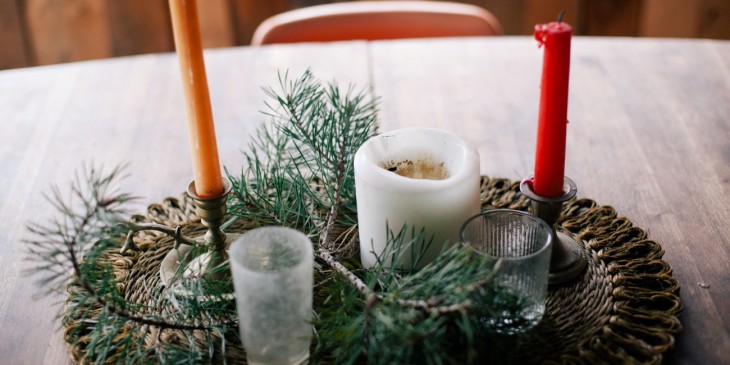 5. Noche buena
Then, either before or after the midnight mass on Christmas Eve, Filipinos enjoy their noche buena, which is a term that I hadn't heard before coming here. The noche buena spread typically consists of dishes like macaroni salad, the Christmas ham, bibingka, pancit, keso de bola, and lechon if you're lucky. For their Christmas Eve or Christmas Day dinner, Americans typically prepare dishes such as ham or turkey, mashed or scalloped potatoes, yams, corn, fresh baked dinner rolls or cornbread, and perhaps a shrimp cocktail ring.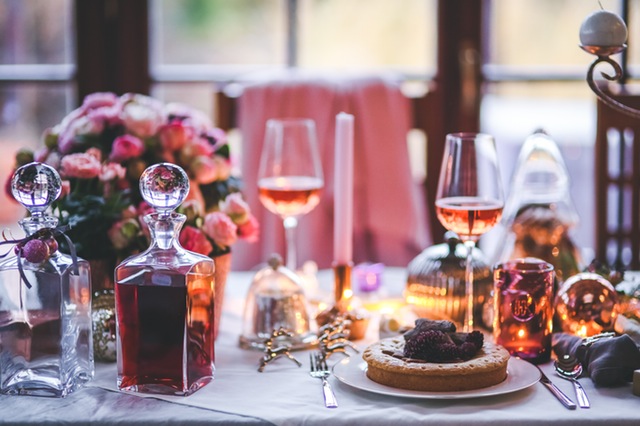 Oh, and of course, eggnog is a Christmas staple in the United States. It only appears on store shelves when the Christmas season arrives, and every year I would gorge myself on it until I got sick of it, which would usually last just until the next time it started appearing on shelves again. A sweet, thick, creamy drink made of cream, sugar, whipped eggs, spices, and often spiked with a bit of rum or Irish cream, eggnog just might be the thing I miss the most.
While not a particularly important difference, another thing that an American would definitely notice is the lack of real Christmas trees. While plastic ones are sold in stores all over the Philippines, pine, fir, or spruce trees that are typically used for the holiday don't grow here. Going to a Christmas tree farm, picking out the perfect tree for your house, and then having it chopped down and taking it home is about as traditional as it gets for an American Christmas.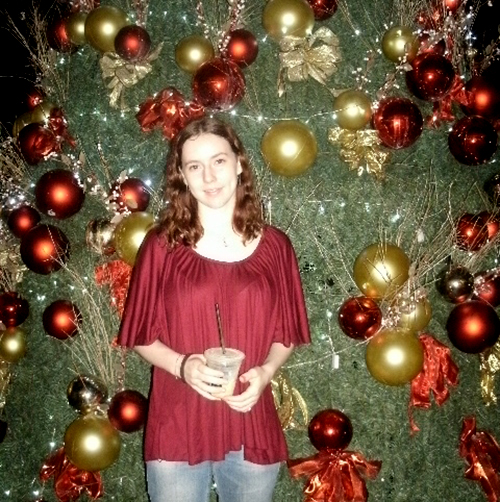 Wherever in the world Christmas is celebrated, whatever the traditions may be, one thing is for sure: People everywhere love Christmas and despite the variety of traditions, it's never anything short of magical. I know I'm looking forward to spending the day with my Filipino husband and his family, and a cross-cultural celebration of the holiday that enables us to have the best of both worlds!
Janessa Abigail Hizon
Abby is from the USA and moved to the Philippines to be with her husband, David Christopher Hizon, who also happens to be her photographer for most of her writing endeavors. A gamer, a bookworm, an animal lover and a self-proclaimed foodie, she is passionate about everything that she does and hopes that will come across in her writing. Follow her at http://facebook.com/WritersInTandem & http://www.thewritersintandem.wordpress.com