Myra Mortega
Myra is a writer and an editor. She has penned…
We got to chat with KC Concepcion at the recent Natural Looks launch, a fragrance and toiletries line from Jordan.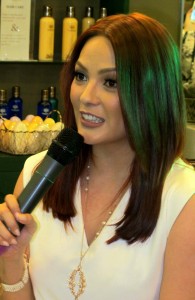 Aside from scents and fragrances, we also know for a fact that KC loves traveling, so we asked for her travel recommendations. Here are five places that she thinks every girl should go to: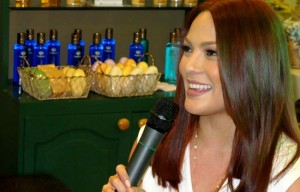 1-2. Italy and France
"I really like beautiful things, so Italy and France really top my list," KC shares. "The language is romantic, the food is really good, and the places there are really beautiful. And I think the people there really have a love for living, so they're really great places for girls."
3. Southeast Asia
"And then for the more adventurous ones, go to Southeast Asia. So many eyes are on us, and I'm really proud to be an Asian. For sure, the beaches in the Philippines, like Palawan," KC says.
4. Turkey
"I personally would also love to see Turkey. I would love to go to Cappadocia and see the hot air balloons there," KC reveals.
5. Iceland
"I would also love to go to Iceland–I love Bjork, the artist–and I heard that Iceland is really beautiful. There's nature but there's also the technology, it's a really high-tech country. It's great for chilling and seeing the northern lights," she adds.
Myra Mortega
Myra is a writer and an editor. She has penned speeches, magazine articles, educational materials, and online content. She enjoys traveling, doodling, taking photos, and laughing to "Friends" reruns.