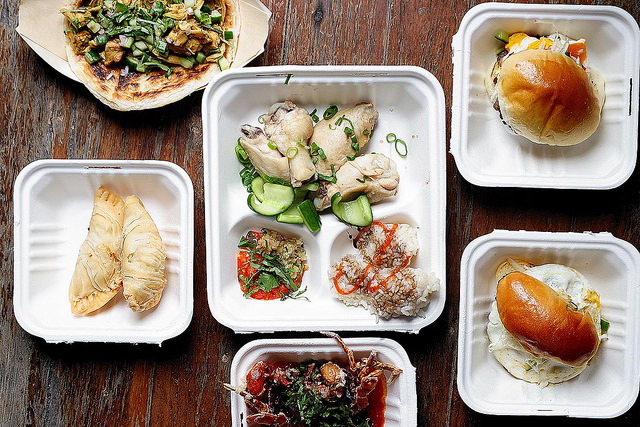 Food parks have been popping up in places like Kapitolyo, Maginhawa Street, and even Fairview. But, there's one city that didn't want to miss out on this latest food trend — and that's Marikina!
Known as the shoe capital of the Philippines, Marikina also turned into one of the popular food hubs in Manila. This city is the home to the famous food crawl in Lilac Street, which is basically the Maginhawa Street of the East. Now, it also hosts four huge, Instagram-worthy food parks!
CRAVE PARK
Are you a foodie with a bit of fascination with the arts? Then, Crave Park is for you. It has around 18 stalls that offer different gastronomic experience; there's Greek food, baskets of chicken wings, flat bread varieties, Lechon de Cebu, buckets of tempuras, ice cream rolls, and more! But apart from the delectable selection of food, another thing that sets Crave Park apart is its beautiful, artsy murals. Not only that the food is Instagram-worthy, but the murals are perfect for your selfies, as well.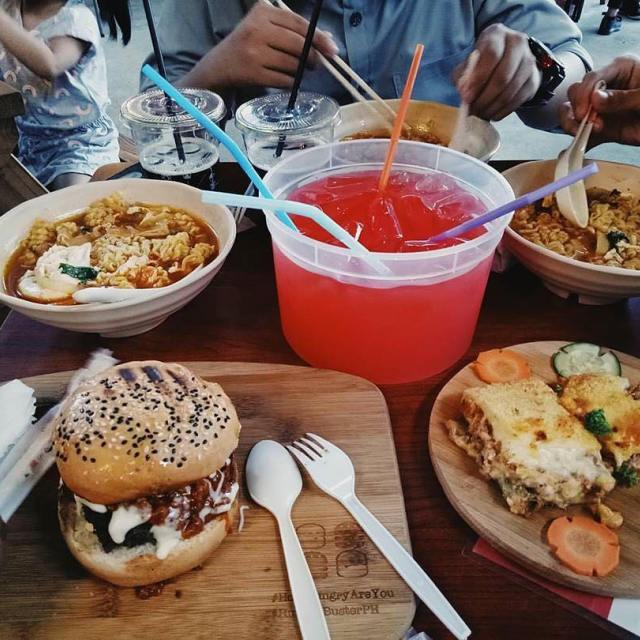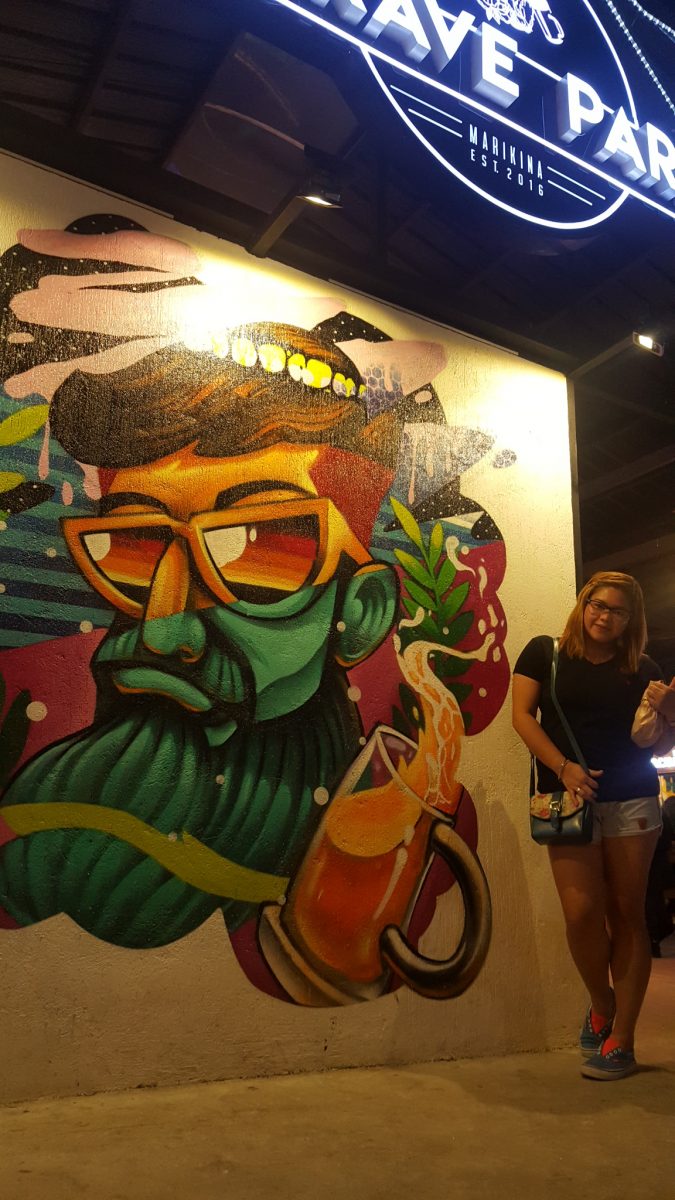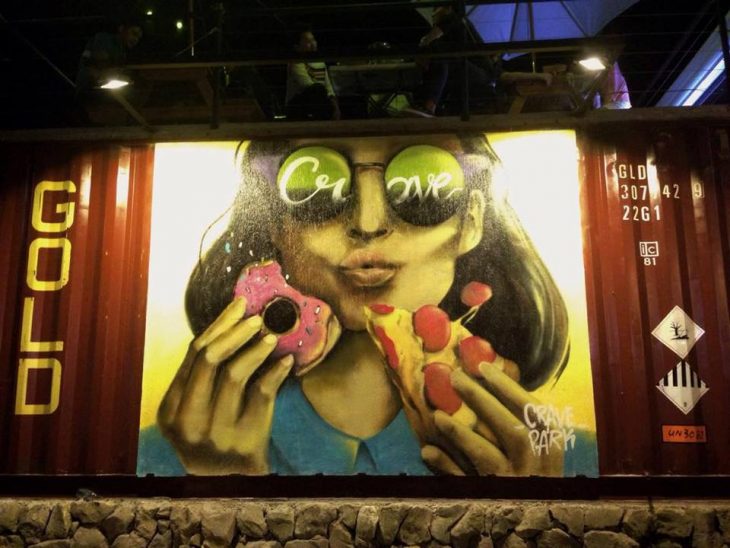 Address: Block 3 Lot 22 and 24 Mayor Gil Fernando Ave., Marikina City. (TIP: It's just across the Marikina City Engineering Office)
Operating Hours: Monday – Sunday, 4:00 PM to 12:30 AM  (TIP: The perfect time to get there is around 5 PM so you can still easily get a table and a decent parking slot.)
Budget: P100 to P300 per person. (TIP: Go in groups, so you can buy and try more varieties for a lesser cost. Also, buy the huge bowl of quench lemonade as it's the best deal for the drink; it's just around P100, but it's enough for four people.)
THE TRUCK PARK
Right now, Truck Park is the largest food park in Marikina. It resembles a massive metal warehouse with its shipping containment exterior, which is interestingly full of graffiti of the current and past Philippine presidents. Inside, it is full of food stalls and a few entertainment spots in the middle, such as a mini-basketball shootout range.
You have tons of food choices here. From Mexican recipes and gourmet sausages, to boodle fight meals and cheese-topped comfort food, you'll surely enjoy your pig-out session with your family or barkada. Also, you'd only have to take out your wallet once, as this food park uses a cashless payment system. You would only have to pay for a deposit fee of P50 to have the card, and you can load it up as much as you want. Then, you can go around the stalls, swiping the card each time you buy a grub. Isn't that convenient?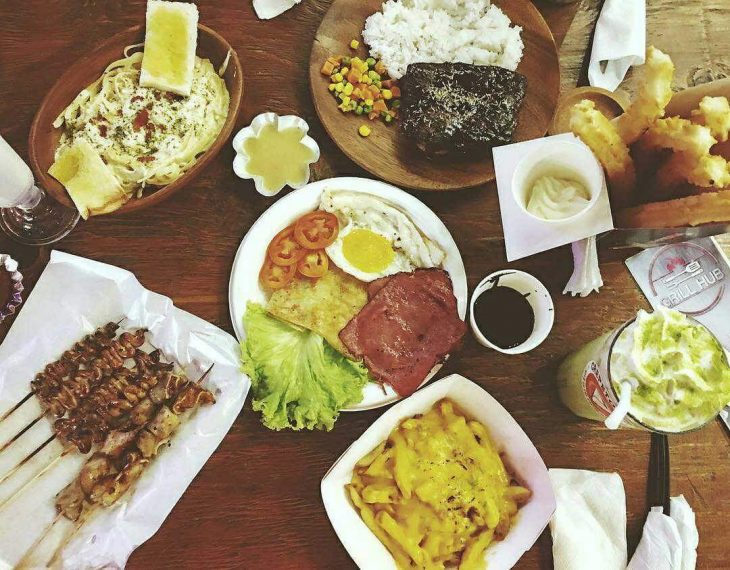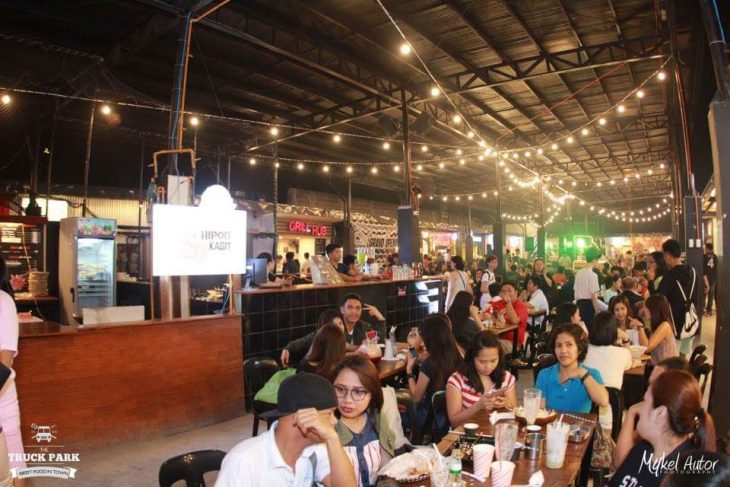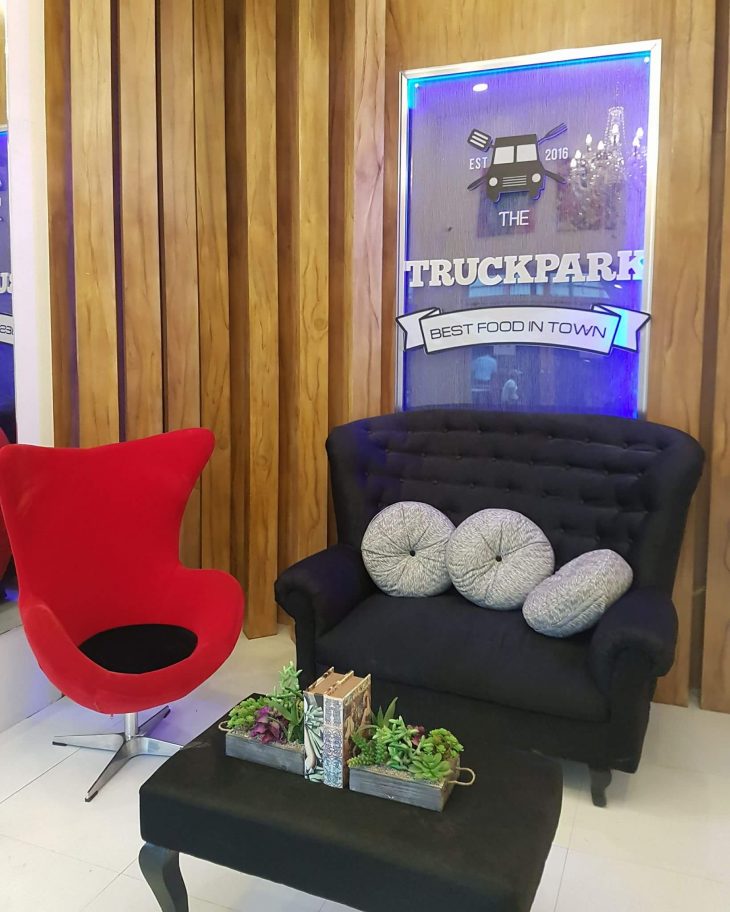 (It's an air-conditioned lounge! Go and rest there for a few minutes if you feel a bit hot from all the grilling, cooking, and other happenings in the park.)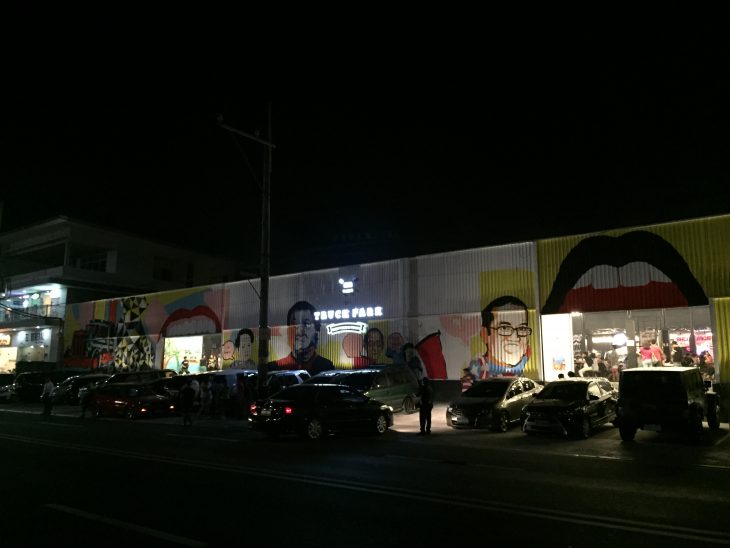 Address: 8 Mayor Gil Fernando Ave., Marikina City (TIP: It's just one block away from Crave Park! Food park hopping, anyone?)
Operating Hours: Sunday – Thursday, 4:00 PM to 12:00 AM. Friday – Saturday, 4:00 PM to 2:00 AM (TIP: The best time to go there is around 6 PM. But in case you get there late and find it hard to get a table, just ask people to share tables with you.)
Budget: P100 to P300 per person (TIP: Load up one or two cards for the whole group, so you can save with the deposit fee.)
CARNIVAL FOOD PARK
Carnival Food Park is the newest food park in Marikina! Staying true to its name, the whole place is carnival-themed. You can easily spot the Ferris Wheel decors the moment you enter the food park. Plus, in some days, you'll be welcomed by several people in fancy, comic costumes.
Currently, it has a total of 26 stalls of a variety of food offerings. But, look for the seafood buckets, the sumptuous steaks, the Pinoy food with a modern twist, and the uniquely-flavored milkshakes as they're a few of the standouts.
As this is the latest food park in the city, brace yourselves for crowds and hard-to-get parking slots. During the weekends, there will be long lines in each stall so be patient. While waiting for your order numbers to be called, roam around and take selfies with the fun, colorful carnival decors around!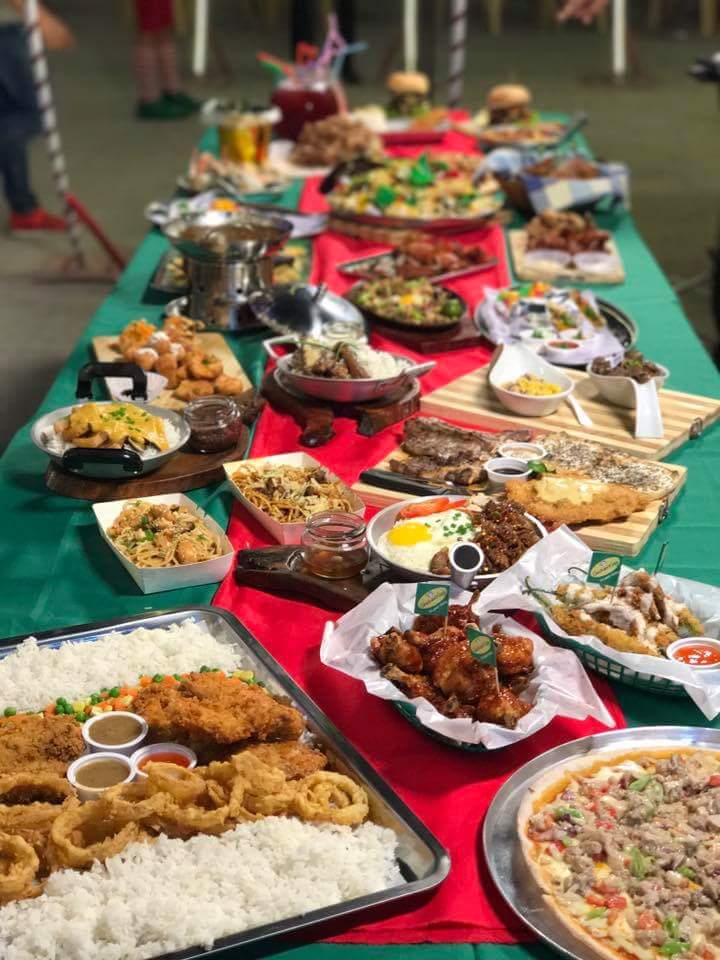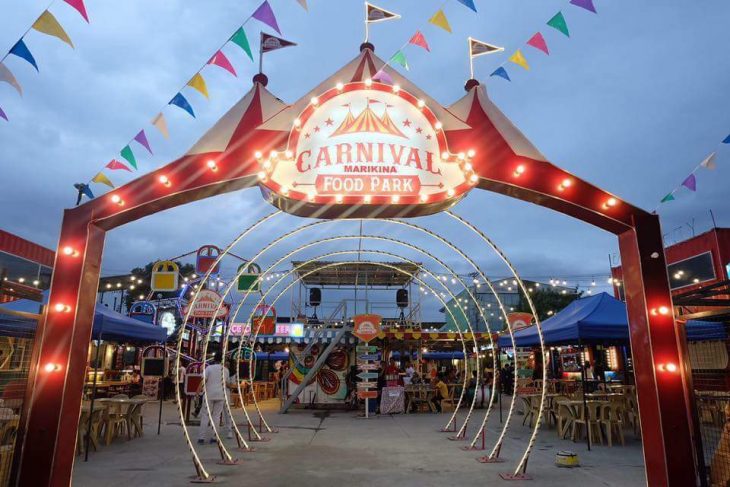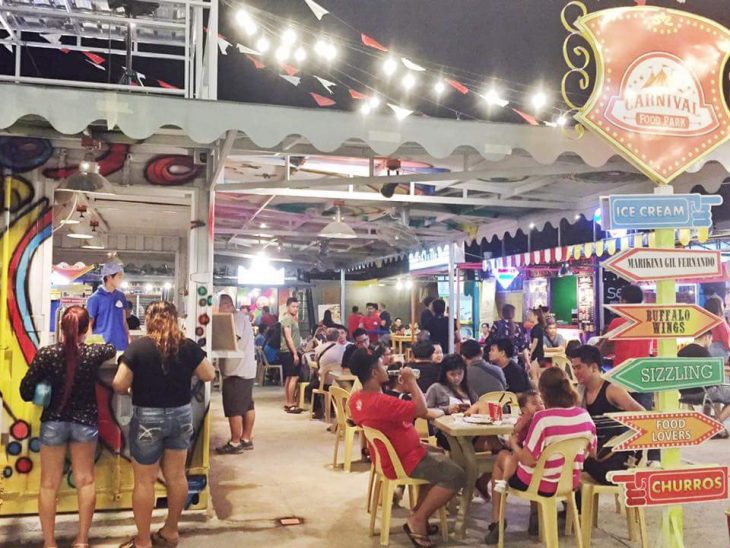 Address: 87 Mayor Gil Fernando Ave., Marikina City (TIP: It's a five-minute drive away from Crave Park and the Truck Park, so you can still include it in your food park hopping.)
Operating Hours: Monday – Sunday, 4:00 PM to 12:00 AM (TIP: Go on weeknights for a lesser crowd.)
Budget: P100 to P300 per person. (TIP: Share food with friends or family, so you can try more!)
Excited now to try Marikina's Food Parks? Go on and drive there this weekend! After all, you deserve a pig-out session after working or studying hard all week. Oh, remember to share your photos with us! Just use the hashtag #ModernFilipinaEats, and we might feature your photos on our next articles.
Berna Sastrillo
She's a web content writer, a playwright, and the author of the children's novel, Detective Boys of Masangkay: Ang Mangkukulam.