Joy Soriano
Joy has been a vegan for over 20 years. She's…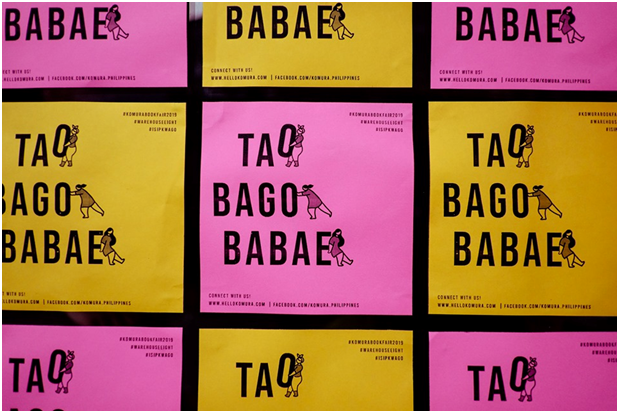 It's the best time to tell your story as a woman.
When the word "content" was a little-known term and Gloria Macapagal Arroyo had yet to unleash a malignant form of governance, most of us had limited access to tools and audiences. Maybe you wrote a blog. Maybe you managed to get a story in on your school paper. Maybe your short story made it to the Palanca Awards.
Wherever your ideas landed and sought freedom, the point back then was to write. To put pen to paper, or tap finger to keyboard, and make an entirely made up world and a slew of characters step out of your mind and into the consciousness of others.
That's all changed today.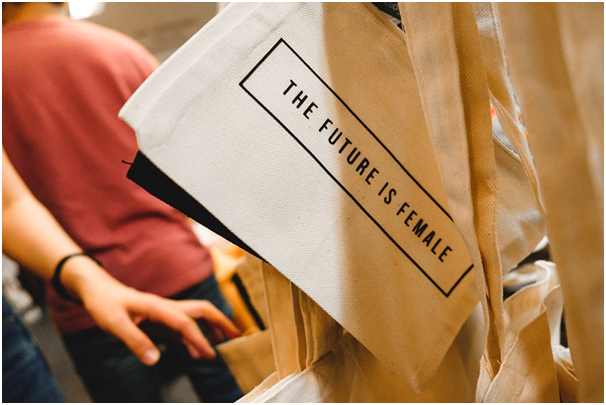 The internet has given way to platforms that allow writers to reach audiences without the need for traditional publishers. Some have even made an obscenely lucrative start by self-publishing , like EL James, whose "Fifty Shades of Grey" began as an erotic fan fiction of "Twilight."
In our corner of the world, we have more than just online platforms and fan-fiction sites. We have access to small press fairs, like Komura.
Indie Publisher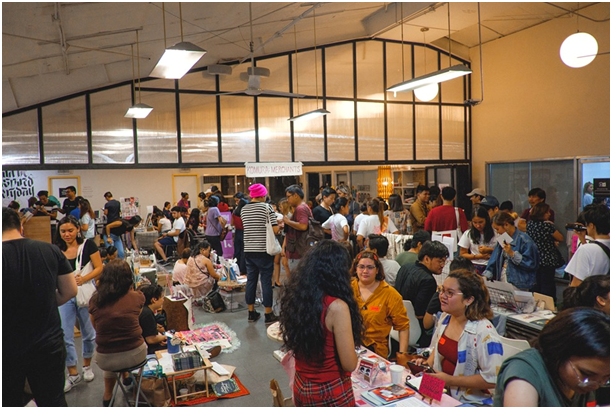 The book fair's name is inspired by Komura Memorial Library from Haruki Murakami's "Kafka on the Shore." It's not your usual book fair where merchants spread out their merchandise, from 'zines and old books to stickers and prints, and they leave it at that. At Komura, you experience the different stories of the creators beyond the printed word and the sketched images.
Organizers Kayla Dionisio and Czyka Tumaliuan came up with the literary event as a way to bolster an "honest exchange of curiosities and playful explorations of stortytelling in tech and print."
Visitors tried out new games. They watched short films. They listened to spoken word and music.
They got an AI-generated poem in Filipino.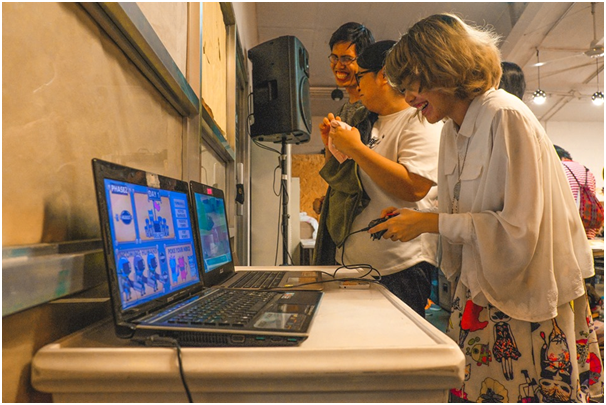 This year, though, Komura focused the spotlight on women (and creators who identify as women). And so what visitors got were ideas and stories by women. Because only we know the female experience that men (most) can't ever see or ever write about.
Indeed, you only need to rewatch Season 8 of "Game of Thrones" to realize this (if you haven't already).
What's on Her Mind?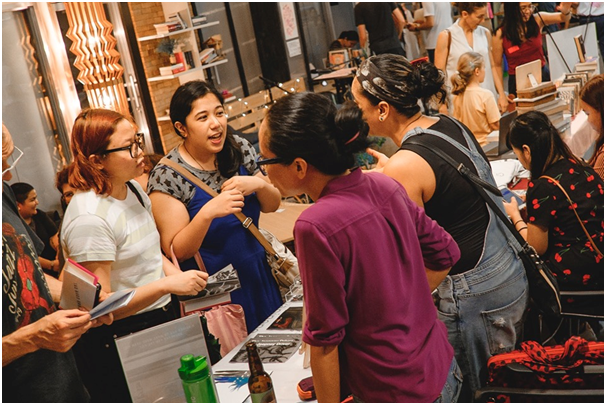 So what stories are women telling these days? What ideas are we putting to the readers?
The short of it? It varies.
Some created unusual characters, others wrote poetry. Most had short stories, with speculative fiction ranging from ghost stories to weird fiction. Somewhere in between, the poets (Louise Meets and Abby Orbeta) and musicians (Coeli and Toni B.) covered love in all its ugliness and beauty, and body positivity.
On film, the creators highlighted mental health, odd encounters, and dreams.
Overall, there was a rich and dynamic mix of stories — in all forms of media.
There was inspiration in the air, beats in the background, and alcohol in our systems. Really. Just your average day in the life of a writer. Or at least, how we all hope our days would turn out.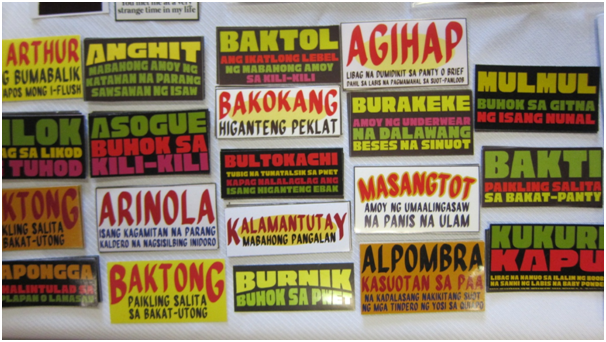 In an era when we have all the resources to make our voices heard and the courage to say what needs to be said, press fairs like Komura allow us to no longer be unread writers and unknown creators.
It is the best time to tell your story as a woman.
The Scene
And because no amount of words might describe how the Komura experience went, here are images to distract you from the fact that I've run out of words.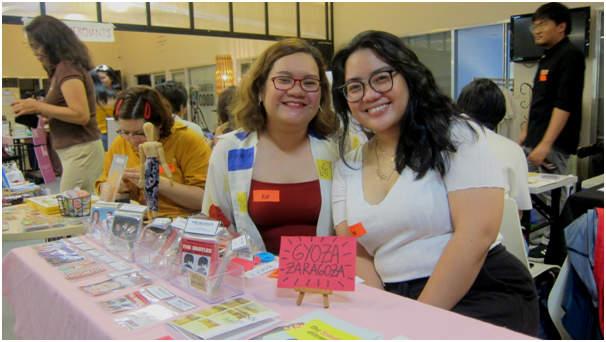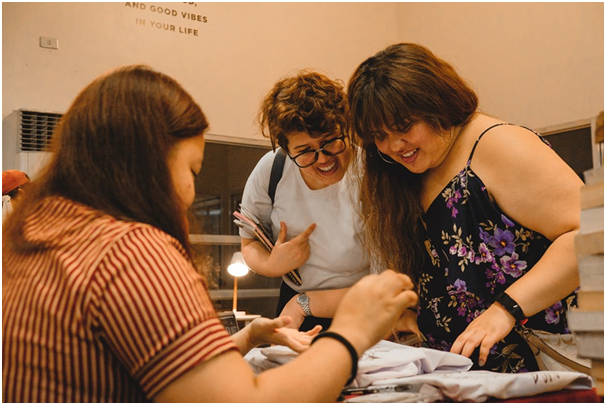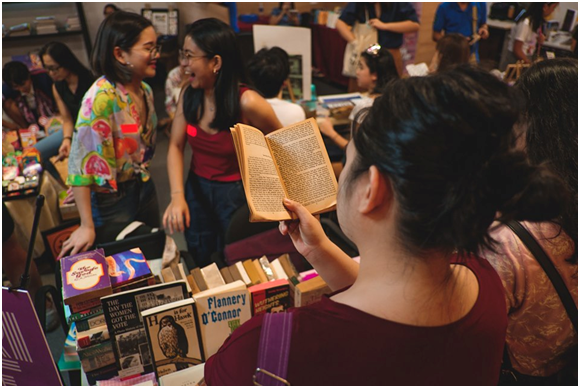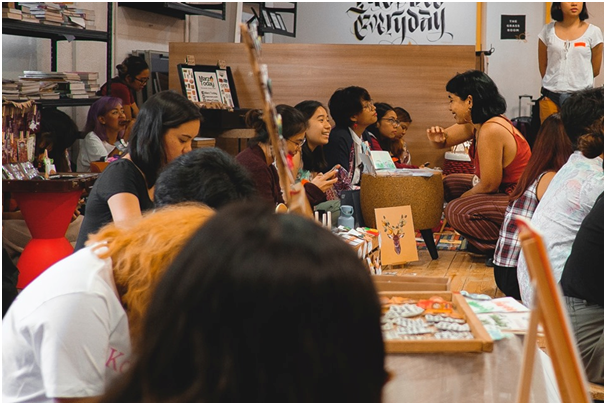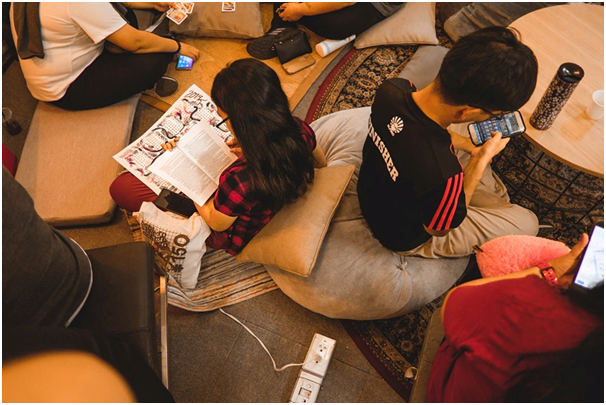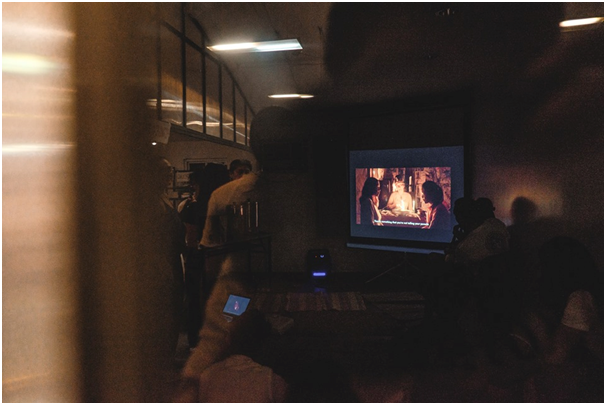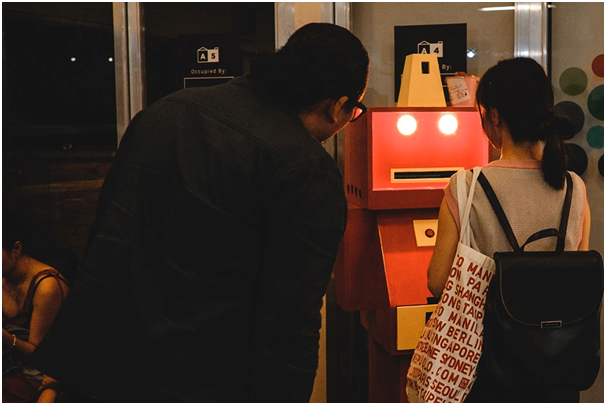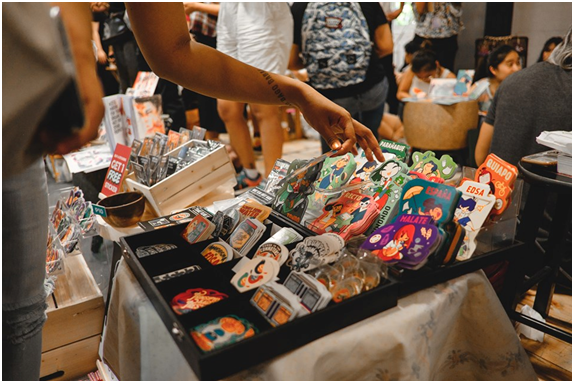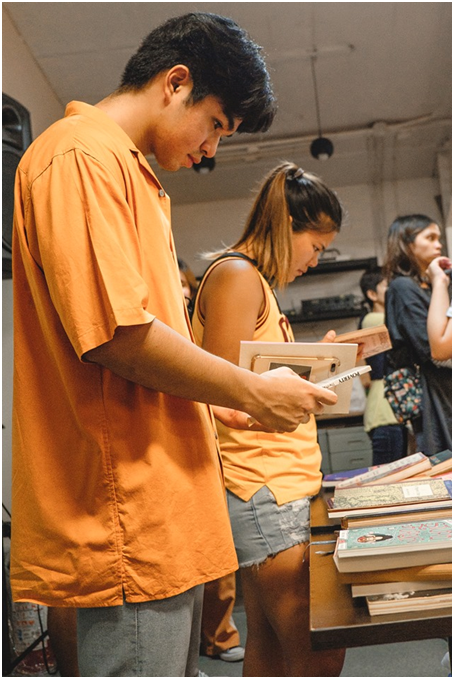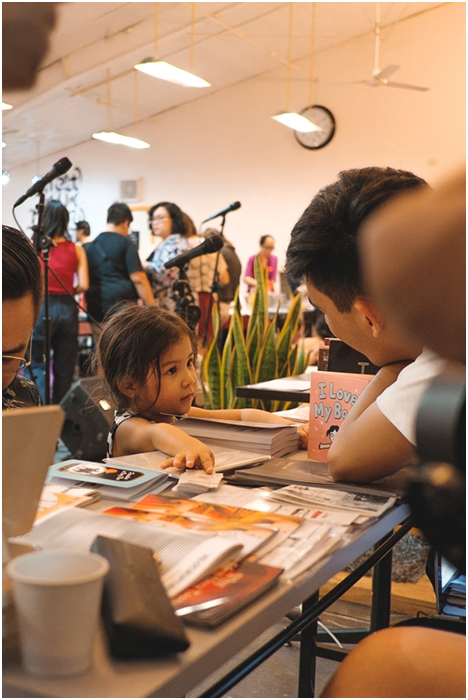 Joy Soriano
Joy has been a vegan for over 20 years. She's done a wide range of stories for magazines, from music and movies to business and culture matters. She continues to write professionally to this day — like, right this very minute.