Katrina Tankeh
Writes, eats, and dances with an incomparable vigor but is…
[video src="https://www.instagram.com/p/Bu-C9YHHJS1/"][video src="https://www.instagram.com/p/Bu2RIWPDTt3/"][video src="https://www.instagram.com/p/BualWMhB-5E/"]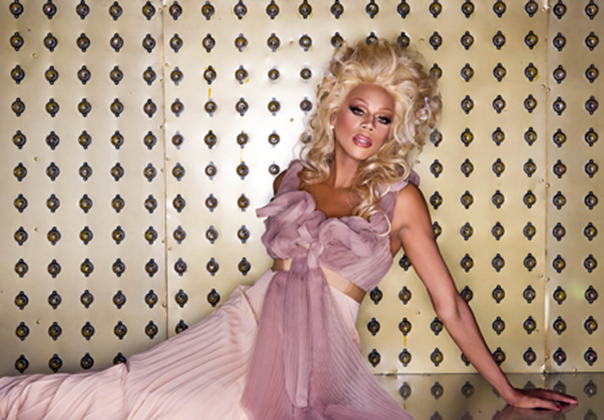 Every Netflix subscriber should know RuPaul Charles by now. Thanks to the show "RuPaul's Drag Race" — with 11 regular seasons and 4 all-star runs — drag culture has reached mainstream popularity, and rightly so. It's a show that not only searches for "America's next drag superstar," but celebrates the artistry of the LGBT community through performance, comedy, and fashion.
A Little Bit of History
Some historians trace the origins of drag culture back to the Shakespearean area when it wasn't socially acceptable for women to partake in theater performances. To complete the cast, male actors would then dress in women's clothing. The word "drag" is believed to depict how the hems of man's costume would "drag" across the stage.
Intertwined with Vaudeville and gay culture, drag became a way for gay men in the United States to express and enjoy themselves in underground clubs through female impersonation acts. After years of struggling with discrimination and riots, drag queen Flawless Sabrina organized several drag pageants across America to normalize their presence in the public.
It was from this movement that films like "Rocky Horror Picture Show" and artists like David Bowie became pioneers for breaking gender aesthetic stereotypes at that time. When RuPaul entered mainstream media in the early '90s, drag culture only soared from then.
The Growing Drag Scene in Manila
It can be a frustration for many Filipino drag enthusiasts like myself to have very few opportunities to see the stars of "RuPaul's Drag Race" and other famous drag performers outside our little screens.
But all that is changing as we speak.
Bianca Del Rio: It's Jester Joke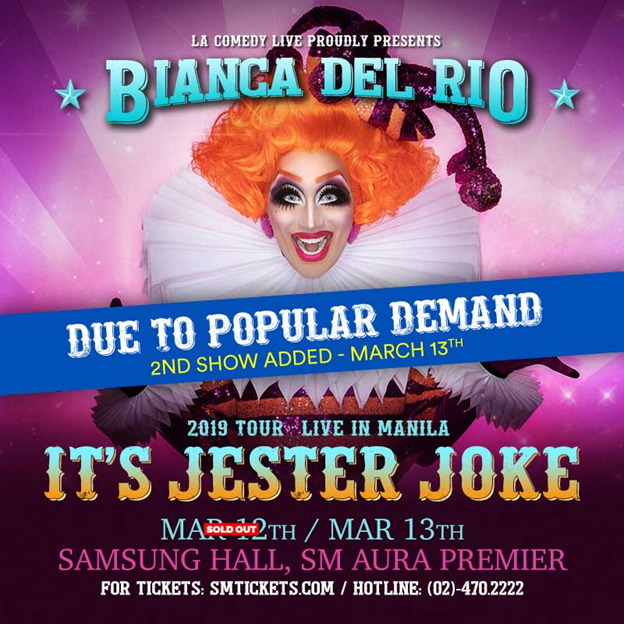 Bianca Del Rio, the winner of "RuPaul's Drag Race" Season 6 and self-proclaimed "clown in a gown," brought her comedy tour to the Philippines last March 12 and 13 at the Samsung Hall of SM Aura Premier. Her unabashedly crass humor can put some people off, but that's what makes her fans love her even more. From politics to modern technology, Bianca is a walking social commentary—a really funny one at that.
Help Me I'm Dying: The World Tour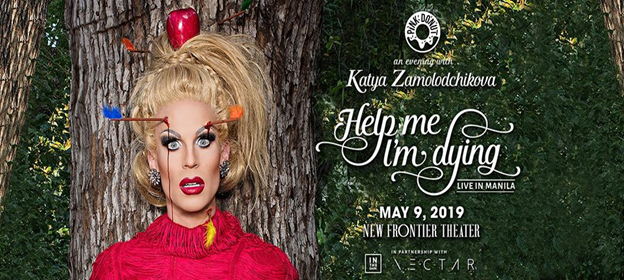 Another famous "RuPaul's Drag Race" star that's on her way to the Philippines is "the only high-class Russion wh*re":  Katya Zamolodchikova. She won Miss Congeniality for Season 7 and was a runner-up in All Stars 2. Katya is also one of the show's fan-favorites, alongside her UNHhhh co-host and All Stars 3 winner Trixie Mattel.
Organized by Pink Donut Asia, "Help Me I'm Dying: The World Tour" will be held on May 9, 2019 at the New Frontier Theater. VIP + Meet-and-Greet tickets are currently sold out, but other seats are available for as low as P2,650.
Mocha Diva: Beautiful Trauma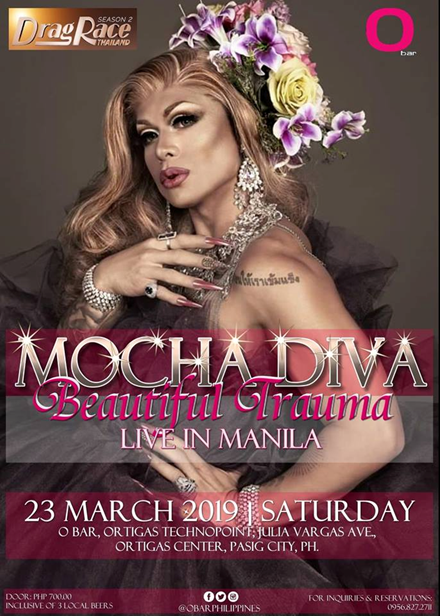 Launched 12 years ago, O Bar was one of the first bars in the Philippines to dedicate events to local drag queens. It is home to famous Filipino drag queens, like DeeDee Marié Javiñar Holliday and Gigi.
This Saturday, March 23, "RuPaul's Drag Race Thailand" Season 2 star and Filipino muscle queen Mocha Diva is heading to O Bar for a night to remember. Originally from the Philippines, Mocha Diva flew to Hong Kong and was the second Filipino drag queen to compete in "RuPaul's Drag Race Thailand" (next to JAJA).
Door price for Mocha Diva: Beautiful Trauma is P700. O Bar announces performances every week, so follow them on Facebook to look out for the next drag events in the North.
Poison Wednesdays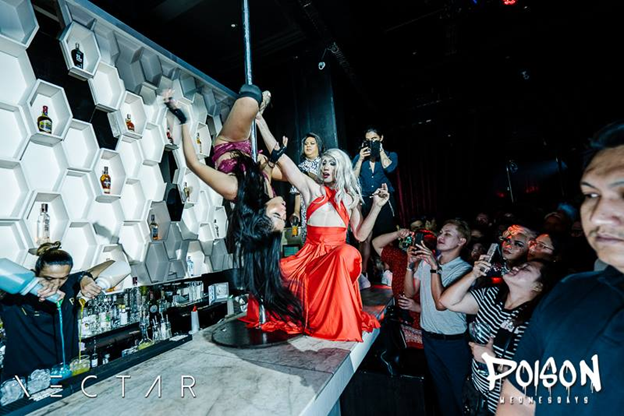 If you've got nothing better to do on Wednesday nights (trust me, you don't), a night at Nectar's midweek gay party might just be what you need.
Guest DJs will be blasting party music the entire night, making it the perfect time to kembot the night away. They also hold Drag Cartel events on Wednesdays to crown a Drag Cartel Queen each month. Head to Nectar for show-stopping drag performances or even just for a kiki (i.e., hang out with friends) in the middle of the week.
Don't give up on the drag scene of Manila. I promise you, it only gets better from here. Can I get an amen up in here?
Katrina Tankeh
Writes, eats, and dances with an incomparable vigor but is only really good at one of those things.