Halfway through February, you only now have two weeks to celebrate the National Arts Month. If you haven't gone to any art festival this month but want to be part of the celebration, try to visit a museum.
Manila is home to a number of beautiful and interesting museums. So, if you want to indulge yourself with the arts before February ends, you don't have to go far. Here are some museums in the city that can satisfy your art cravings:
1. Jorge B. Vargas Museum
This museum will transport you to the late 19th century, as the Jorge B. Vargas Art Collection comprises of sculptures, oil paintings, and drawings from that era. You will also see in this museum the works of late 19th century artists such as Juan Luna, Lorenzo Guerrero, Simon Flores, and Felix Resurrecion Hidalgo, as they are also part of the collection.
Vargas Museum also hosts art exhibitions. So, if you are visiting this museum this month, you will have a chance to see DALOY group exhibition featuring more than 50 local artists and Lyra Garcellano's solo exhibition.
Address: Roxas Avenue, UP Campus Diliman, Quezon City
Museum Hours: Tuesdays to Saturdays – 9AM to 5PM
Admission Fees: P20 for UP students, alumni, employees and faculty, P30 for everyone else, FREE for UP students, alumni, employees and faculty every Wednesday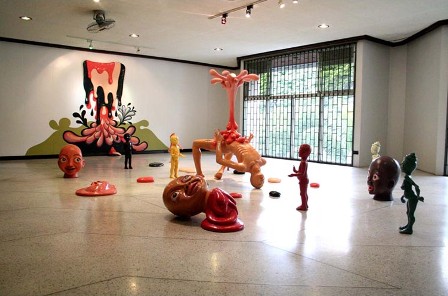 2. Museo Pambata
This museum is far from traditional museums where you can't touch the artworks. With Museo Pambata, you can go back to being a kid and play around with interactive exhibits from eight history and art themed rooms. The museum also hosts storytelling, music events, and workshops all-year round that can make you feel like you're in grade school again, where learning is fun.
Address: Roxas Boulevard corner South Drive, Manila
Museum Hours: Tuesday to Saturdays – 8AM to 5PM
Admission Fees: P250 for adults and children 2 years old and above, FREE on Tuesdays for Manila residents with Valid IDs
3. Museum of Contemporary Art and Design (MCAD Manila)
MCAD Manila not only offers art works, but it also hosts film screenings, contemporary art exhibits, and performance art. Visiting MCAD Manila is definitely a breath of fresh air from the typical museums, as it is a large space showcasing modern-day arts. If you visit this museum this February, you will have a chance to witness a rare exhibition from a renowned Taiwanese artist, Michael Lin, who is famous for his works that redesign and reconfigure public spaces.
Address: 950 Pablo Ocampo Sr. Street, Manila (De La Salle- College of Saint Benilde
Museum Hours: Tuesdays to Fridays – 10AM to 6PM, Saturdays – 10AM to 2PM
Admission Fees: FREE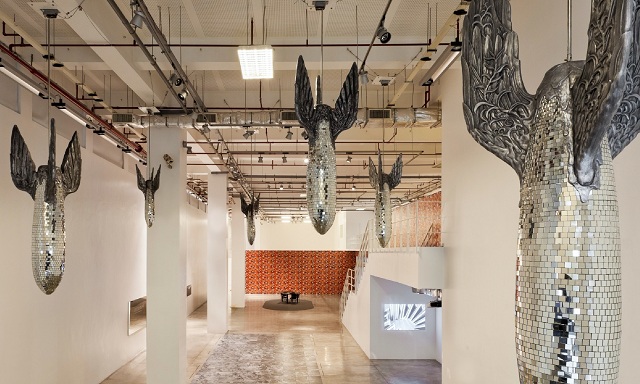 4. National Museum
Apart from Juan Luna's "Spoliarium", the National Museum features a thousand of sculptures, paintings and artifacts from the 17th and 19th centuries. In this museum, you will also see the famous Manunggul Jar – the burial jar found in the Tabon Caves in Palawan. The museum also has undergone renovations and added new collections that can bring you back to certain eras of the country's history. So, if you're up to devouring artworks and refreshing your knowledge in Philippine History, National Museum is the perfect place for you.
This February, the National Museum offers several special exhibits, including a behind-the-scenes photo exhibit of the museum staff members. These photos reveal fascinating back stories of works and exhibits showcased in the museum for the last century. Isn't that another interesting reason to pay a visit to our national museum?
Address: Padre Burgos Drive, Manila
Museum Hours: Tuesday to Sundays – 10AM to 5PM
Admission Fees: P50 for Students, P120 for Senior Citizens, P150 for Adults, FREE for everyone on Sundays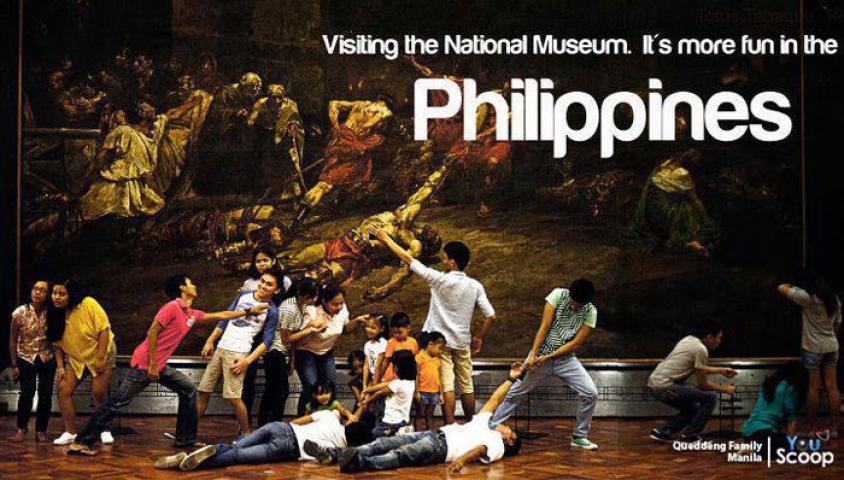 It is not yet too late to celebrate the National Arts Month. Go and map your route, so you can visit a lot of museums before this month ends. Just don't forget to include these four museums in your itinerary.
Berna Sastrillo
She's a web content writer, a playwright, and the author of the children's novel, Detective Boys of Masangkay: Ang Mangkukulam.