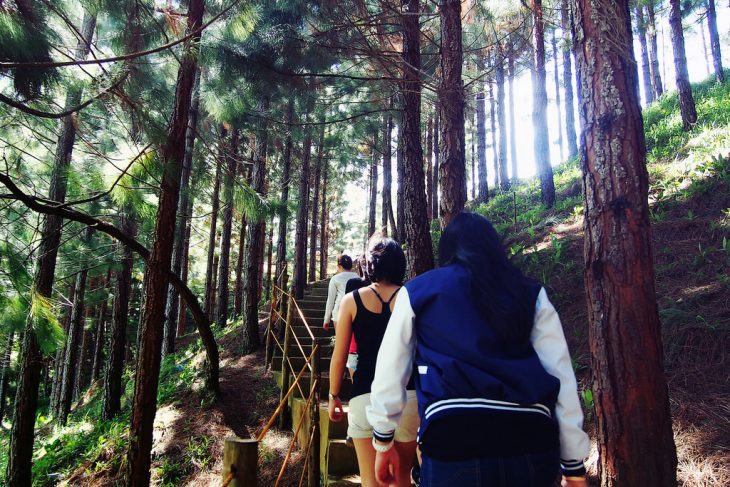 The first time I went to Bukidnon's famous Dahilayan Adventure Park, I was with my college roommate and best friends. We flew to Northern Mindanao for someone's birthday party and, since we were already there, to make the most of our short summer break.
The second time I visited the nature park, it was after a four-day conference. I was with a bunch of lovely ladies who I have the pleasure of growing up and maturing with.
Both times, I was with a group of adventurous people. So, I have nothing but fond stories about the place. Having said that, I suggest that you take your own adventurous crew to Dahilayan. Make memories together and discover why so many people have fallen in love with and keep coming back to Mindanao's extreme playground.
What To Do in Dahilayan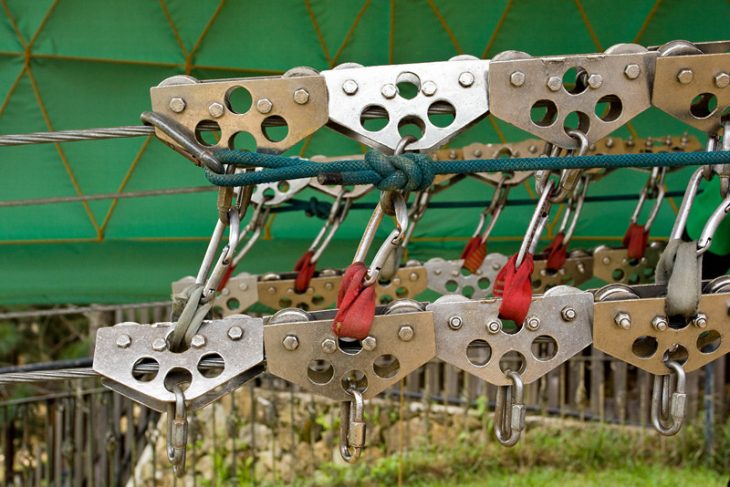 Dahilayan Adventure Park isn't called Mindanao's playground for nothing. It has an activity for every type of adventurous soul in your crew, from those who want to feel like flying to those who want to feel like race car drivers. Here are the most famous activities in the nature park:
Skytower Base Jump: an 8-storey-high free-fall ride
Ziplines: Asia's first longest dual zipline (840m) and a training zipline
Dropzone: a 120-feet free-fall ride
Flying Lizard Canopy Glider: a canopy glider that passes between vines and tree trunks
Python Roller Zip Ride: a 500-meter zipline roller coaster
Tower of Power Ropes Course: a 12-stage obstacle course that strengthens teamwork
Alternatively, if your crew would rather take part in activities that are closer to the ground, you may opt for the activities at Dahilayan Forest Park. Get an unobstructed view of nature on the Hanging Bridge; roll down the hill in the AstroZorbit, and speed through the track with the Forest Luge.
How to Get There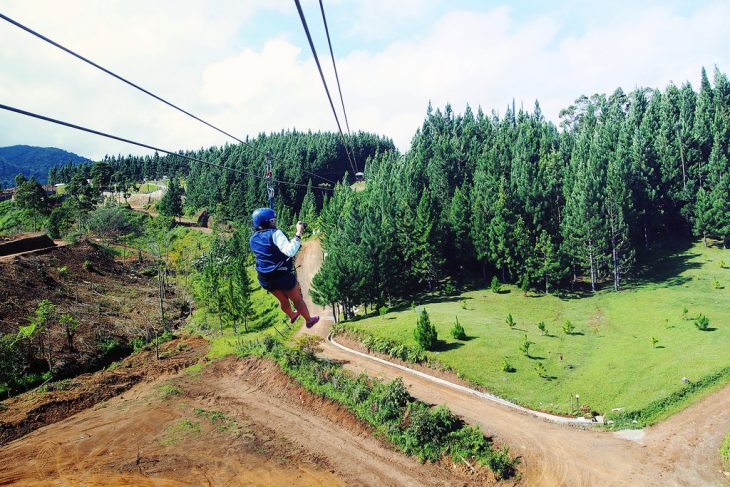 Dahilayan Adventure Park is probably most accessible via Cagayan De Oro. It is a little over two hours away from the Laguindingan International Airport if you want to go there straight from the airport. But if you want to explore the City of Golden Friendship beforehand, then the extreme playground is approximately one-and-a-half hours away.
You may commute to the nature park from Davao City, too. Just take a bus bound for Cagayan De Oro City, get off Manolo Fortich, and take a habal-habal to the park.
And of course, you may choose to drive there on your own or hire a vehicle that can take your crew straight to the park from wherever you are staying.
Your Budget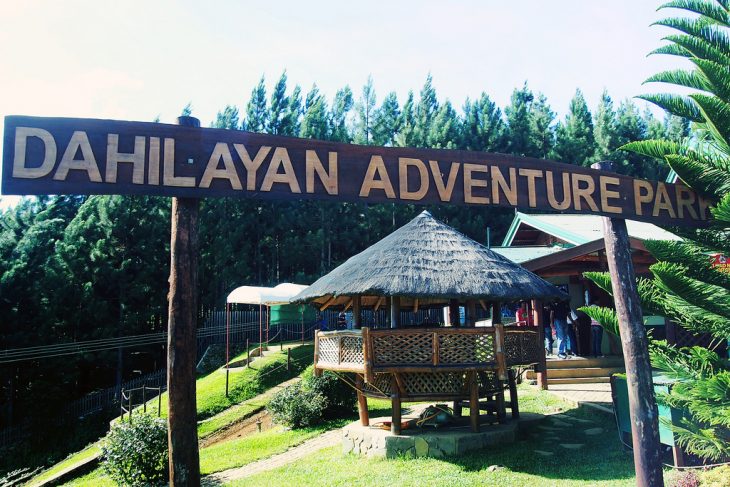 People keep coming back to Bukidnon for Dahilayan Adventure Park, along with Dahilayan Forest Park. The Northern Mindanao attraction is the perfect balance of adventure and relaxation. Besides, the rates of day trips and overnight stays are pretty reasonable.
You can do a lot with just Php1,000 and the day tour packages don't go beyond Php3,000. Room rates are pretty good, too, for accommodations as nice as what they offer.
So, what are you waiting for? Add this to the summer bucket list of your adventurous crew, today.