There are as many different types of travelers as there are destinations to travel to. Every person has preferences when it comes to sight-seeing; some prefer to do as much as they can while maintaining a tight budget, others are looking for an adrenaline rush at the top of a mountain, and still others are just trying to find someplace to relax and take it easy. Well, no matter what kind of traveler you are, there's a beautiful destination in the Philippines just waiting for you! So, what are you waiting for? Keep reading to find out what destinations suit your travel style, and start making plans for your next getaway!
1. The Budget Backpacker
Key traits: Thrifty, simple, adaptable.
This is the category my husband and I fall under, as we're usually counting every peso we spend on our trips. We don't have a lot of money to throw around, but we still love to travel as often as we can. So, naturally, we're always looking for destinations that don't cost a lot. We fill our backpacks with the minimum things we'll need; usually just a change of clothes, our camera, a map, and a packed lunch. The Budget Backpacker tends to be an easy-going traveler, as she's learned to get by with less comforts and are okay with changing plans last minute if it'll help save on cash spent.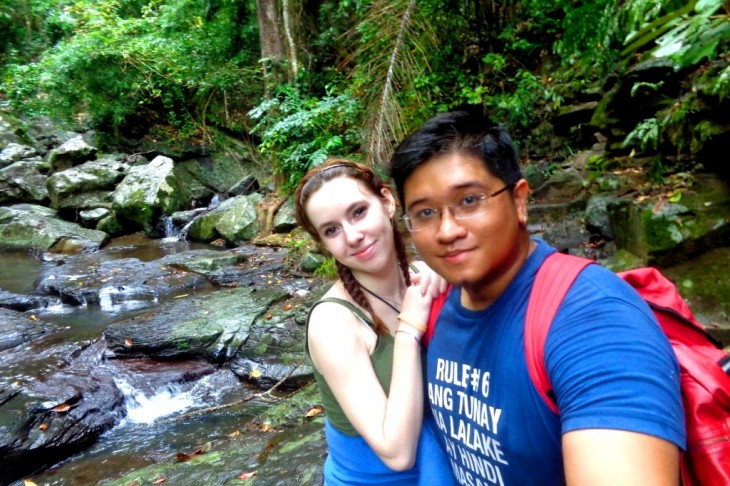 Destinations recommended for the Budget Backpacker: Mount Makiling in Los Banos, Laguna & Hinulugang Taktak in Antipolo City, Rizal. Both places are just a couple hours away from Manila by bus, and both have just minimal entrance fees for visitors. Bring your baon to Hinulugang Taktak and enjoy your lunch by the waterfalls, or spend the day hiking up Mount Makiling and enjoying the beautiful sights and sounds of nature.
2. The Soul Searcher
Key Traits: Deep-thinker, reflective, self-improving.
The Soul Searcher is someone who looks at things a little deeper perhaps than her peers do. She is always looking for something significant to be found in this big old world and is always reflecting on what she sees as well as looking for opportunities to improve or enrich who she is. The soul-searching traveler isn't necessarily satisfied by your average hiking trail; she wants to be wowed and overwhelmed by the places she visits so that she can feel like she is truly part of something bigger.
Destinations recommended for the Soul Searcher: The Province of Sagada & Hinatuan Enchanted River, Surigao del Sur. While Sagada is a fairly long trip from Manila, the Soul Searcher will definitely find the results worth it. The caves, the hanging coffins, and especially the famous rice terraces are truly breath-taking to behold. Meanwhile, the Enchanted River offers another amazing place for soul searching with the waters running so deep that no one has ever reached the bottom and the river being named Enchanted due to the fact no one knows where the waters come from.
3. The Thrill Seeker
Key Traits: Adrenaline junkie, fearless, up for anything.
I like to think that I fall into the Thrill Seeker category as well, as I am always game for trying new things—especially if they involve heights! The Thrill Seeker is a type of traveler who just can't settle for something as boring as walking on the ground; she is looking for something to challenge her and push her to her limits. Rock climbing, canyoning, cliff diving and more; these are the sort of activities that the Thrill Seeker intends to seek out. Lucky for her, the Philippines offer limitless destinations that are right up her alley!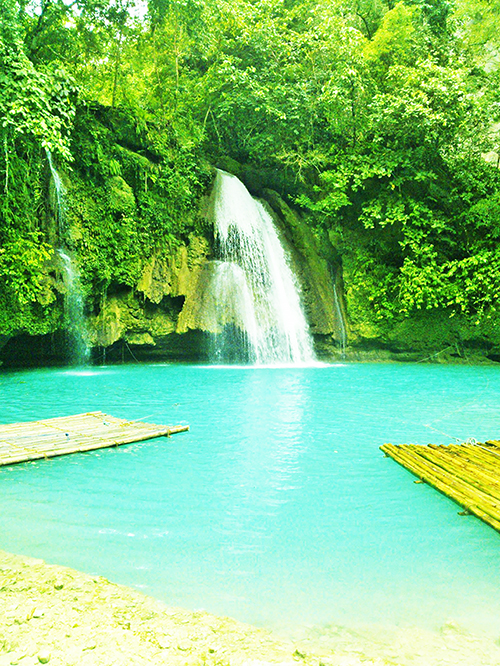 Destinations recommended for the Thrill Seeker: Montaneza Falls in Malabuyoc  or Kawasan Falls in Badian, both in Cebu, and Ariel's Point in Buruanga, Aklan. Both of these destinations offer truly unique and unforgettable experiences. At the Montaneza or Kawasan waterfalls, you can experience the activity known as canyoning where you'll have to push your body to it's limit as you descend and ascend through canyons with the aid of ropes—you can take both falls in a single trip as they're only about an hour to an hour and a half away from each other. At Ariel's Point, there are diving boards off of cliffs reaching as high as 15 meters—just the kind of jump to get your adrenaline flowing!
[crp]
4. The Eco-Warrior
Key Traits: Cares about the environment, pursues positive change.
The Eco-Warriors are considered by some as heroes of our age. They are the kind of traveler who you can count on to never leave trash on the side of the trail and to take photos of plants and animals without ever trying to harm them. The Eco-Warrior yearns for places and activities where they can help make a difference—whether for the environment or for people. Likely to be found volunteering their time to make such a difference, there are again plenty of opportunities for this type of traveler to find what they are looking for in the Philippines.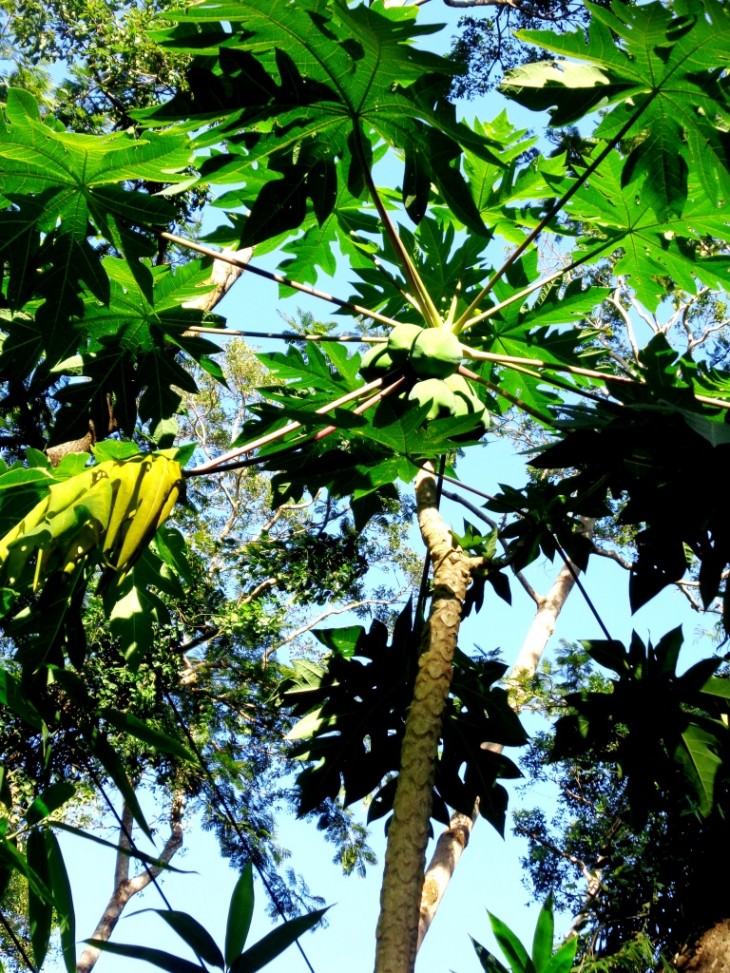 Destinations recommended for the Eco-Warrior: Nuvali in Laguna & Subic Bay Freeport Zone. Nuvali currently has an amazing opportunity for Eco-Warriors to volunteer their time for—by volunteering with Nuvali's TREE or Together Reforesting the Earth's Environment Program, you will get to plant trees in Laguna and help leave a mark in Philippine conservation! On the other side of the spectrum, Subic Bay is home to many organizations such as the Wildlife In Need Foundation where volunteers are always needed to help out with programs such as Wildlife Rescue and Rehabilitation. Both of these destinations are certainly worth causes to spend your time helping out at.
5. The Lazy Tourist
Key Traits: Relaxed, laid-back, just looking for a good time.
Last but not least, we have the lazy tourist. There's absolutely nothing wrong with falling into this category; after all, vacations should be about relaxing, right? For some people, hiking up a mountain might be relaxing but others are looking for something that requires little effort. The Lazy Tourist is ideally just looking for a place that they can spend some time being pampered, with not a care in the world! I'm pretty sure everybody has at least a little bit of the Lazy Tourist down deep inside.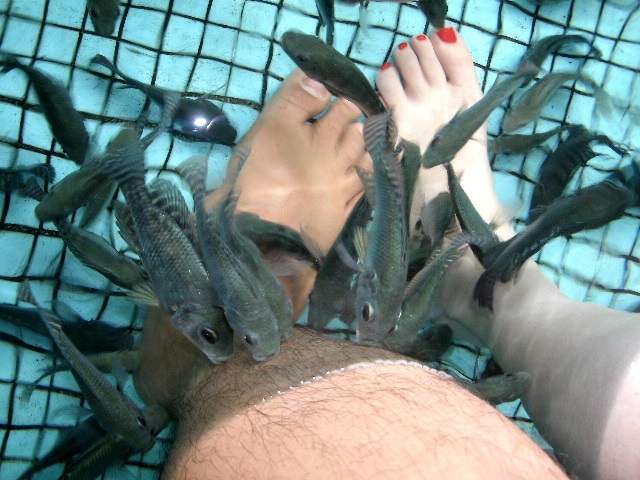 Destinations recommended for the Lazy Tourist: Tagaytay, Cavite & Palawan. Tagaytay is a perfect city for the Lazy Tourist to enjoy. There are tons of restaurants to match every budget with an amazing view of Taal Lake and Volcano, so you get to relax and enjoy your meal with a beautiful view! Tagaytay is also home to Nurture Wellness Village, featuring their spas and rooms with a tropical forest view! Palawan also offers a perfect place to getaway and unwind—the place is very urban, so you'll never be lacking with whatever you're searching for, and all with a beautiful, white sand beach just there waiting for you.
So, which type of traveler are you? Are you a thrill-seeker, looking for a rush? Or are you the lazy tourist, just out for some rest and relaxation? Whatever type of traveler you may be, with over 7,000 beautiful islands in the Philippines, I guarantee that your perfect destination is out there, just waiting for you to drop by!
Janessa Abigail Hizon
Abby is from the USA and moved to the Philippines to be with her husband, David Christopher Hizon, who also happens to be her photographer for most of her writing endeavors. A gamer, a bookworm, an animal lover and a self-proclaimed foodie, she is passionate about everything that she does and hopes that will come across in her writing. Follow her at http://facebook.com/WritersInTandem & http://www.thewritersintandem.wordpress.com