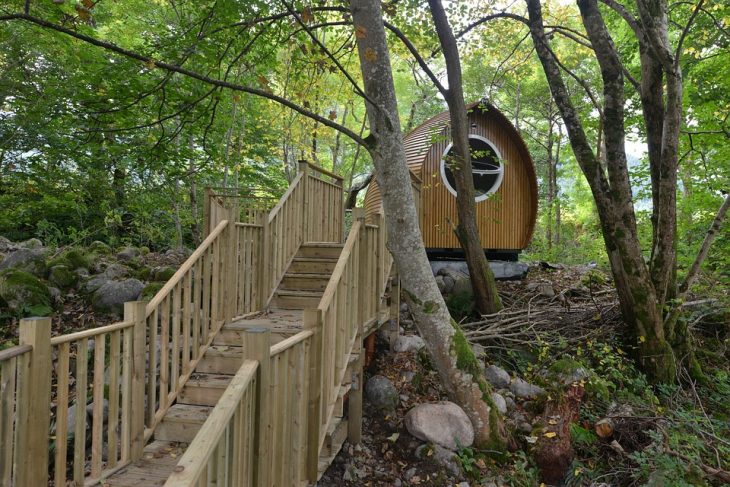 Camping is not for everyone. Some love the beauty of the great outdoors, and they can sleep in a tent pitched in the middle of wilderness, just for the thrill of it. For many, however, the idea can be overwhelming.
So what if you want to go camping, but don't want to give up the comforts of home?
Well, girl, you might want to try glamping.
A combination of the words "glamorous" and "camping", glamping is a luxurious way to experience the nature while keeping the comforts of home. Glamp sites are, of course, in the outdoors, but they come with a comfy bed, blankets, pillows, fan, toilet, breakfast, and other necessities — it's like you booked a room outside the hotel.
Sounds exciting? Here are several glamping destinations near Manila that you should check out:
Bloc Camp Site (Laguna)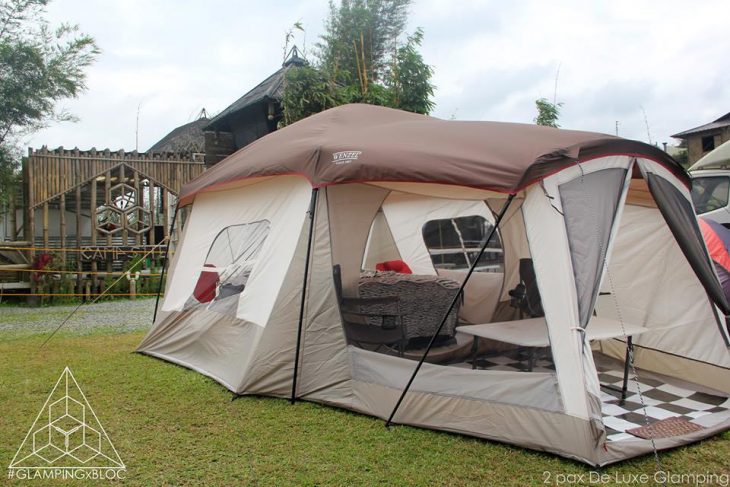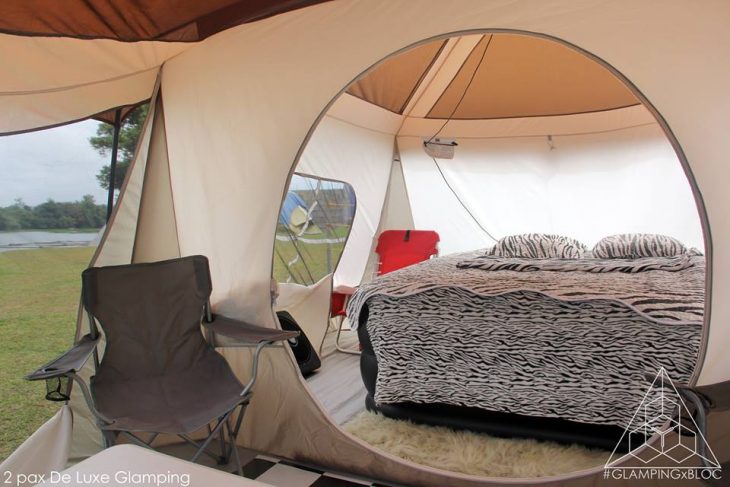 Located just three hours away from Manila, Bloc Camp Site is an ideal quick getaway for anyone craving for a breath of fresh air. It offers an array of pre-pitched tents with airbeds, blankets, electric fans, power outlets, camping chairs, and a barbecue grill just outside the tent. It is also near the lake, so you can go kayaking or paddling as soon as the sun rises. At night, the site features a bonfire pit where you and your partner (or girlfriends!) can have a wonderful, cozy time.
Address: Sierra Lake Passion Cove Estate, Cavinti, Laguna
Rates: Starts at 3,700Php for six people
Ten Cents to Heaven (Rizal)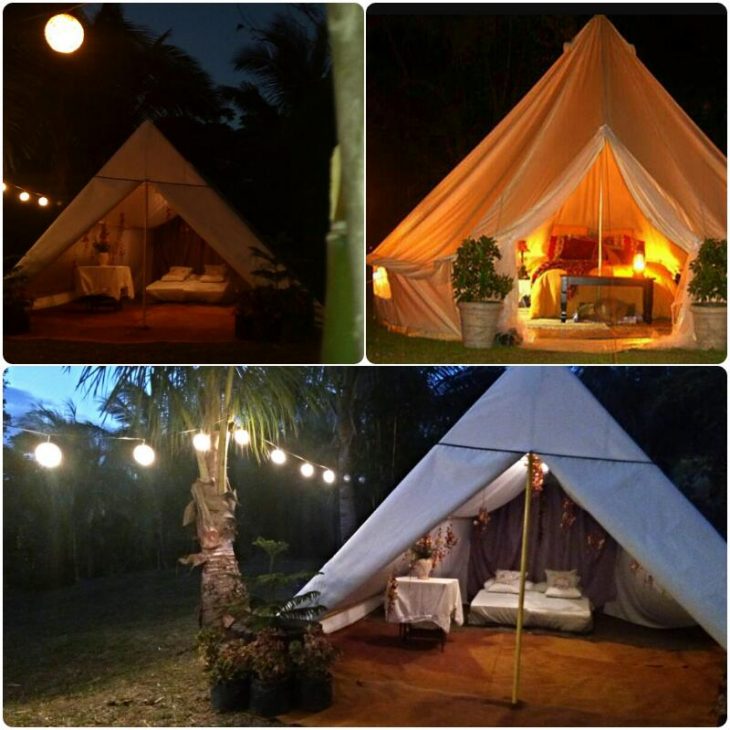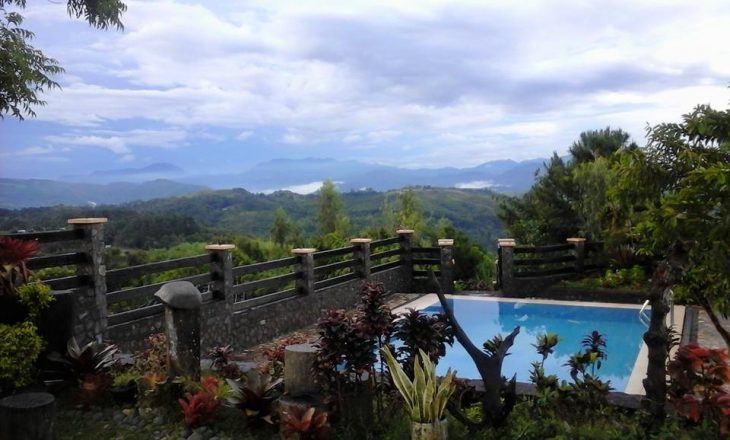 Just a 45-minute drive away from Ortigas, Ten Cents to Heaven is, indeed, a heavenly sight as it offers a picturesque view of the Sierra Madre mountain range. Its glamping sites provide the comfy beds, pillows, blankets, and the works. But one thing that sets this destination apart is the daredevil activities you can do here. From Zipline and wall climbing to rappelling and walking on a 150-meter hanging bridge, this place gives you a definite taste for adventure! Also, there are team building facilities, such as an exciting obstacle course, that you and your gang can try.
Address: Sitio Mayagay II Cuyambay, Tanay, Rizal
Rates: Glamping rates are upon request
San Rafael River Adventure (Bulacan)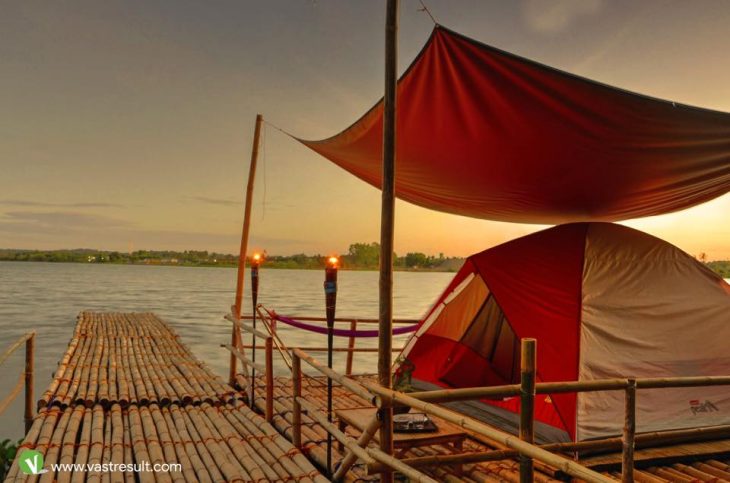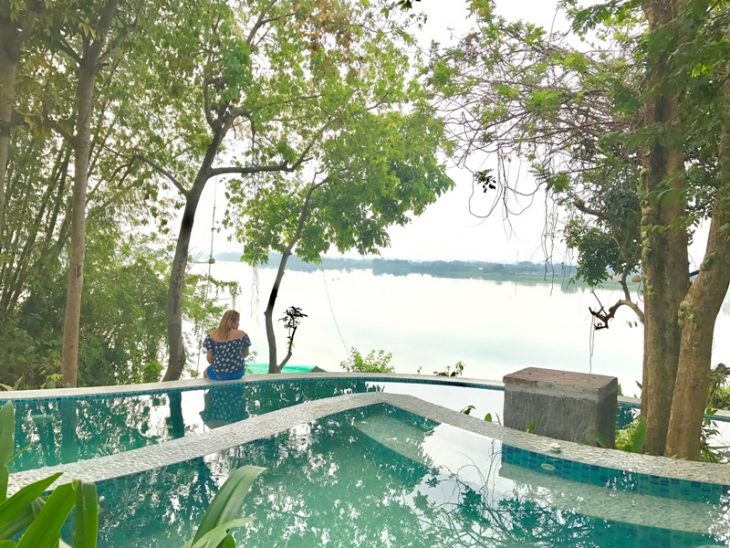 With San Rafael River as the middle of the attractions in this destination, the glamp spots are located on floating rafts! The gentle waves will rock you to sleep at night, for sure. During the day, you can try jet skiing, kayaking, and other water activities. You can also take a dip in a gorgeous infinity pool with a stunning view of the rest of the San Rafael river.
Address: Barangay Talacsan, San Rafael, Bulacan.
Rates: 4,000Php for two people on an overnight stay, with free breakfast, free use of kayak, and infinity pool access.
Nature Wellness Village (Tagaytay)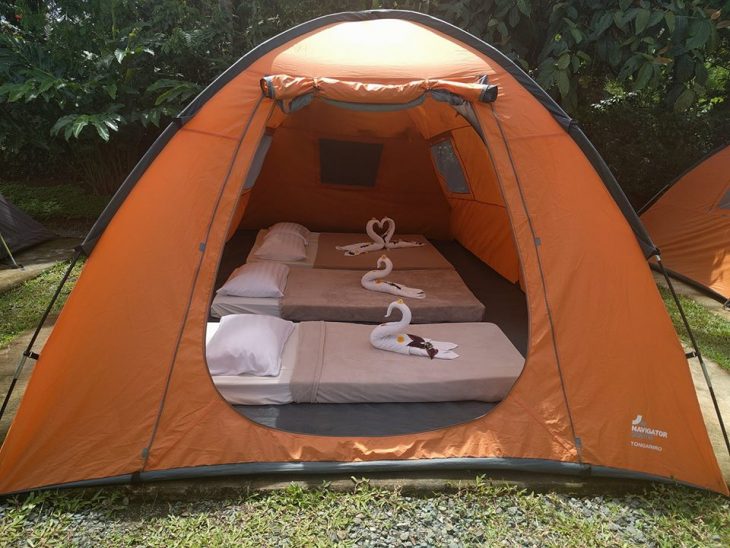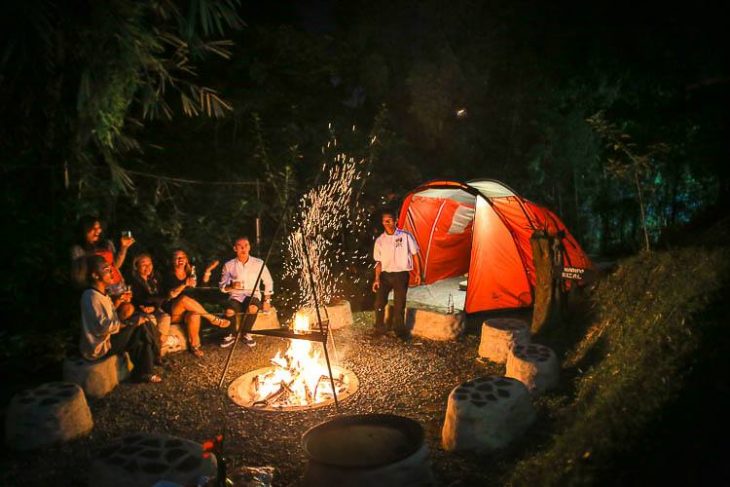 Tucked in the middle of Tagaytay, Nature Wellness Village offers spa treatments and pampering. Guests can choose between an overnight stay in one of their eco-friendly rooms, or they can set up tents under a canopy of trees, with full bedding and amenities. Your glamping experience comes complete with a butler, who will light up a bonfire at night; a healthy serving of rice meals, fruit platter and salads; and your choice of facial or foot massage. Now, that's camping in style.
Address: Pulong Sagingan, Barangay Maitim II West Cavite, Tagaytay
Rates: Php3,190 per person, minimum of 2 pax
Now that you've seen the pictures of these amazing destinations, go on and book your glamping spot! Enjoy the outdoors comfortably, and you'll go back in the city feeling recharged.
Are there other glamping sites in the Philippines you want us to feature? Share it in the comments section or shoot us a private message.
Berna Sastrillo
She's a web content writer, a playwright, and the author of the children's novel, Detective Boys of Masangkay: Ang Mangkukulam.