Grisel Garcia
A writer and wanderlust. Likes coffee, but loves tea. Lives…
Filipinos rejoiced when Taiwan launched a visa-free program in 2016. Even more when it was renewed year after year ever since. The latest will have a validity until August of this year. No word yet if we'll get another extension, or better yet if the visa requirement will finally be lifted.
Other than the sites and culture, and of course the milk tea, we love Taiwan for the shopping.  Its capital Taipei especially is known for its night market where you can enjoy good food and cheap finds. If you're planning a trip soon, here are the top spots you shouldn't miss.
For  a Food Trip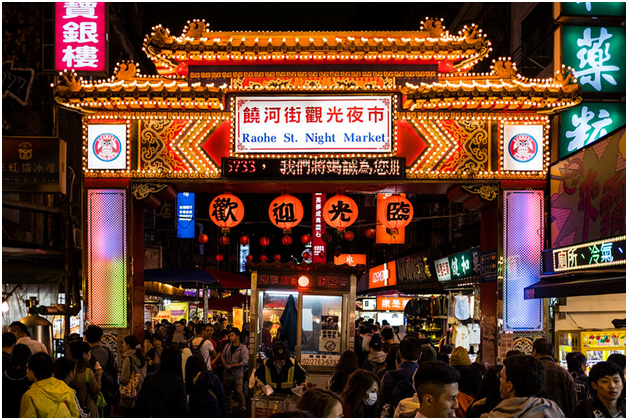 Raohe – one of most popular and oldest night markets is found in Songshan District. It's an entire street of local food fare and shops selling snacks and pasalubongs. Look for the stall selling Fuzhou Pepper Buns, well you can't actually miss it. It's right at the entrance and will usually have a long line of eager buyers.
Another must-try is the grilled beef cubes, and if you need some warming up during a cold night you will find lots of stalls serving pork bone soup. Think a small bowl of bulalo, but this is more bone than meat.
How to get there: Take the MRT Green Line  to Songshan Station, then go to Exit 5. Raohe is across the street to the station. If you're a bit lost, look for a big temple (Songshan Ciyou Temple), the market is right beside it.
Ningxia – located in the busy Datong district, Ningxia gives you a glimpse of Taipei in olden days. This is where many locals come to dine, and so you can expect no less than authentic, local food. Most recommended are the oyster omelette and sesame chicken.
Ningxia is all food, so don't expect to do some shopping.
How to get there: The market is located right on Ningxia Rd. The nearest MRT stations are Shuanglian and Zhongshan. At Shuanglian, find Exit 1 and head west to Minsheng Road for 15-minute walk to  Ning Xia Road. From the Zhongshan MRT stop, walk toward Nanjing West Road until you come to Ningxia, then right turn into the market.
For a Shopping Spree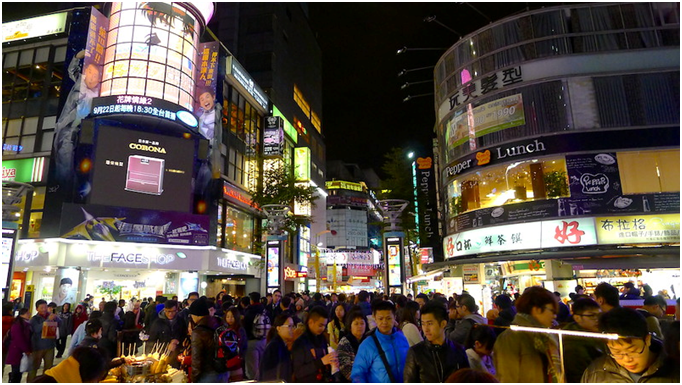 Shilin – the most popular night market where visitors and locals shop for clothing, shoes, accessories, electronics, and food. There isn't a night when this market is not teeming with shoppers as the goods are cheaper than in other areas like Ximending.
A good tip is to arrive at the market around 5pm when the shops start opening, so you can avoid the huge crowd that descends here at around 7pm. Wear comfortable shoes because you have a big area to cover.
How to get there: Take the MRT Red Line get off Jiantan station (not Shilin station, which is another stop away). Leave from Exit 1 and cross the street toward Shilin night market (another 5-minute walk).
Ximending – there's a reason people call it the "Harajuku of Taipei," young people head here for the trendy shops, restos, bars, and cafes. Ximending even has an ABC Mart and a Uniqlo (which occupies and entire building). Spoil yourself for fashionable items and gifts when you shop here, or just enjoy a night out with your friends. The popular Modern Toilet restaurant is also right in the area.
How to get there: Take the MRT Blue Line or Green Line to Ximending and find Exit 6.
Wu Fen Pu – go here if you want to buy clothing for wholesale prize. Wu Fen Pu is Taipei's equivalent of our Divisoria. It opens in the afternoon at around 2pm and closes at midnight. With hundreds of stores, you can score really cheap items, especially when you buy around three items of the same kind. Maybe a nice blouse in different colors? You can keep it all for yourself or haul gifts for family and friends.
They say the best day to come here is Tuesday when new stocks arrive. Avoid Monday as most stores would be close after a busy weekend. Wu Fen Pu is about five minutes away from Raohe night market, so you can get a bite after an afternoon of shopping.
How to get there: Take the MRT Green Line  to Songshan Station, then leave at Exit 3.
For an Artistic Vibe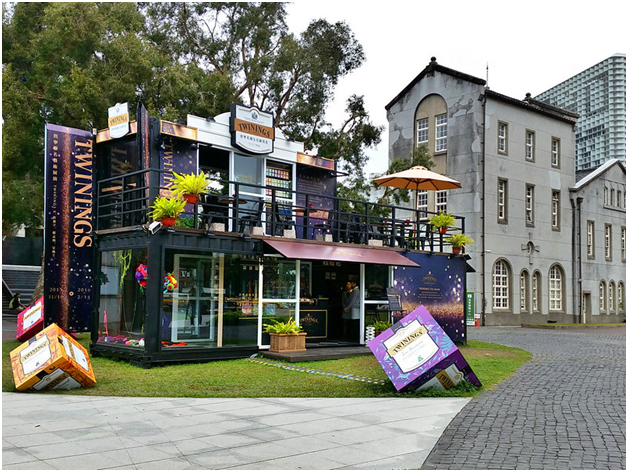 Huashan 1914 Creative Park – a multi-purpose park houses shops, artisanal cafes, galleries, and event spaces for important cultural events. Visit Huashan if you want to find unique items created by entrepreneurial artists. The 19,800-square meter park sits on a former winery converted by the government into a sprawling space that promotes art and creativity.
It's a hip place to be if you're looking for that creative vibe. Sit in one of the cafes for a light snack and coffee, or if you're lucky, you'll catch one of the free performances. It also has a cinema where you can catch arthouse films. Don't forget to bring home a quirky souvenir or two.
How to get there: Take the MRT Blue Line (Bannan Line) to Zhong Xiao Xing Sheng Station, then leave at Exit 1. Walk straight for 10-15 minutes (follow the signs) to Huashan 1914 Creative Park.
For a Bookworm's Paradise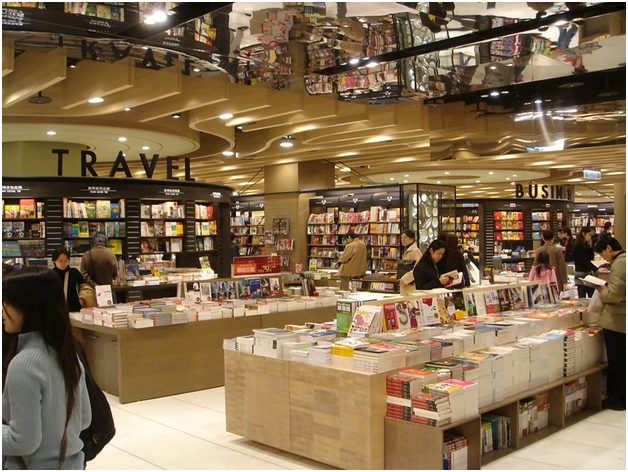 Eslite 24-Hour Bookstore – you read that right, a 24-hour bookstore. You can find many smaller Eslite branches all over Taipei, but this store in Dunnan area is a trip in itself.  You can spend an entire day (or night) checking out bestsellers and hard to find titles in this 5-storey bookshop. Or if late at night you realize you still have some souvenir shopping to do, hop on the train and find practical gift items, like stationeries, tote bags, office accessories, and even apparel.
Don't worry if hunger pangs hit you in the middle of your shopping. Eslite also has a food court where you can dine and rest for a while.
Eslite Dunnan is located in Donqu East District, a stone's throw away from Taipei 101.
How to get there: Take the MRT Blue Line 5 to Zhongxiao Dunhua to reach Dongqu East District. Leave the station at Exit 6, then walk straight along Dunhua South Road. Past the traffic circle you will find Eslite on the left.
One more thing I'll add here: if you love Japan then you'll love Taiwan, too. With their shared history and culture, the Taiwanese has embraced a Japanese vibe when it comes to food, fashion, and shopping in style. The big difference is, Taiwan is a more affordable destination.
What are you waiting for? Take that trip and plan your shopping wisely.
Grisel Garcia
A writer and wanderlust. Likes coffee, but loves tea. Lives on good food, good books, and wonderful conversations.