Janeree Coria
Janeree is a marketing writer and a full-time furmom who…
When the pandemic started, most people had to work from home or switch to online classes. Because of this, a need for more conducive rooms and workstations arose.
People started improving the overall feel of their spaces by buying functional desks, ergonomic chairs, and quality mechanical keyboards. Some even had the energy and motivation to renovate their rooms and offices just so they can be more productive while working or studying.
To complete the makeover, most people also wanted to make their spaces smell nice and relaxing. Although there are several ways to achieve this, scented candles have become the most popular.
Nowadays, more and more businesses across the world have started selling scented candles. These products are available in various sizes and colors and often have any of the following scents:
Vanilla
Lavender
Peppermint
Citrus
Cotton
However, as more and more people bought — or hoarded — scented candles in their homes, businesses needed to be more creative with their candle scents. To stand out, most shops began creating unique candle scents, including the following:
TV Show-Inspired Candle Scents
If you enjoy binge-watching sitcoms and TV shows, then you would enjoy shopping from Zolah! This local brand creates unique scented candles inspired by your favorite shows.
View this post on Instagram
They have a Netflix candle series that includes scents inspired by the different shows you can binge on the platform. One of the most popular variants is the Friends candle, which is called "not just clean, MONICA CLEAN!" It features a blend of fresh linen and warm cotton scents, which will totally make your room feel like it's been cleaned by Monica Geller, the most neat-freak character you'll ever know.
Aside from the typical Western TV shows, Zolah also caters to K-drama fans. They sell a unique scented candle inspired by the popular drama, Crash Landing On You. This candle has hints of Jasmine and fresh bamboo to make you feel like you're in the village where the story was set.
If you want your room to smell like your favorite K-drama actor, then you should buy a candle from 325handcrafted. They create unique candle scents that will make you feel like you're in the presence of your beloved oppa.
325handcrafted achieves this by researching the preferred perfume scents of different Korean stars — like Hyun Bin, Lee Min Ho, Park Seo-Joon, and Song Joong Ki. They then recreated the smell of each perfume in their handmade candles using quality fragrance oils.
K-Pop Scented Candles
In addition to creating scented candles that smell like your favorite Korean actor, 325handcrafted also specializes in creating products that feature your K-pop bias's scent. With their amazing candles, it's almost like your favorite oppa is hanging out in your room while you're working, studying, or relaxing!
325handcrafted specifically caters to ARMY's fantasies. They offer various scented candles that smell like the perfume of BTS's members. So, no matter who your bias is, your room can smell like them in just a few minutes after lighting a candle.
View this post on Instagram
Studio Ghibli Scented Candles
Make your workstation or room feel magical by lighting a Studio Ghibli-inspired scented candle whenever you're working or studying. You can get one from The Good Scent and turn your space into a whimsical wonderland!
View this post on Instagram
They offer unique scented candles inspired by the most popular works of Hayao Miyazaki, such as My Neighbor Totoro, Spirited Away, and Howl's Moving Castle. Each candle features a blend of scents that will quickly transport you to the magical land where each story is set.
Food and Drink Scented Candles
Scented candles often emit an aroma that makes you feel peaceful and relaxed. But did you know that some candles have a unique scent that makes you crave for your favorite food or drink?
Businesses, in an effort to stand out against several competitors, have started using people's favorite food and drinks as inspiration in creating their scented candles. Here are some amazing, scented candles that you should definitely check out!
Coffee Scented Candle
Start your mornings right by lighting a scented candle that smells like your favorite energizing drink — coffee! Having the scent of coffee wafting through your room will also surely make you more productive when working or studying, just like you're in your go-to coffee shop.
For a variety of coffee scents, you should check Homestudio Scent's Instagram page. They offer different coffee-inspired candle scents to match your drink of choice!
Their best-selling coffee candle is Morning Brew, which features a blended scent of brewed coffee, salted caramel, and milk. Upon lighting this candle, you'll surely be energized to start working or studying.
View this post on Instagram
Filipino Food Scented Candle
If you're a Filipino foodie through and through, you'll definitely love the candles made by Simoy Ng Haraya. They offer unique scented candles inspired by your favorite Filipino food, including the following:
Buko Pandan
Kondensada
Panaderia
Puto Bumbong
Tsoknut
Turon
Once you light these candles, it's as if you're biting into your favorite Filipino snack. It's surely the perfect candle for when you're taking a break from studying or working.
Other Unique Food-Inspired Candle Scents
Businesses have also started creating unique scented candles inspired by food that you might not expect to smell when you walk into a room. Although they can certainly make you crave, these candles are still great novelty items or gag gifts.
One candle was made to smell like Cheez-Its. Once you light this candle, your space will smell like you've just opened a big pack of Cheez-Its and poured it across the room!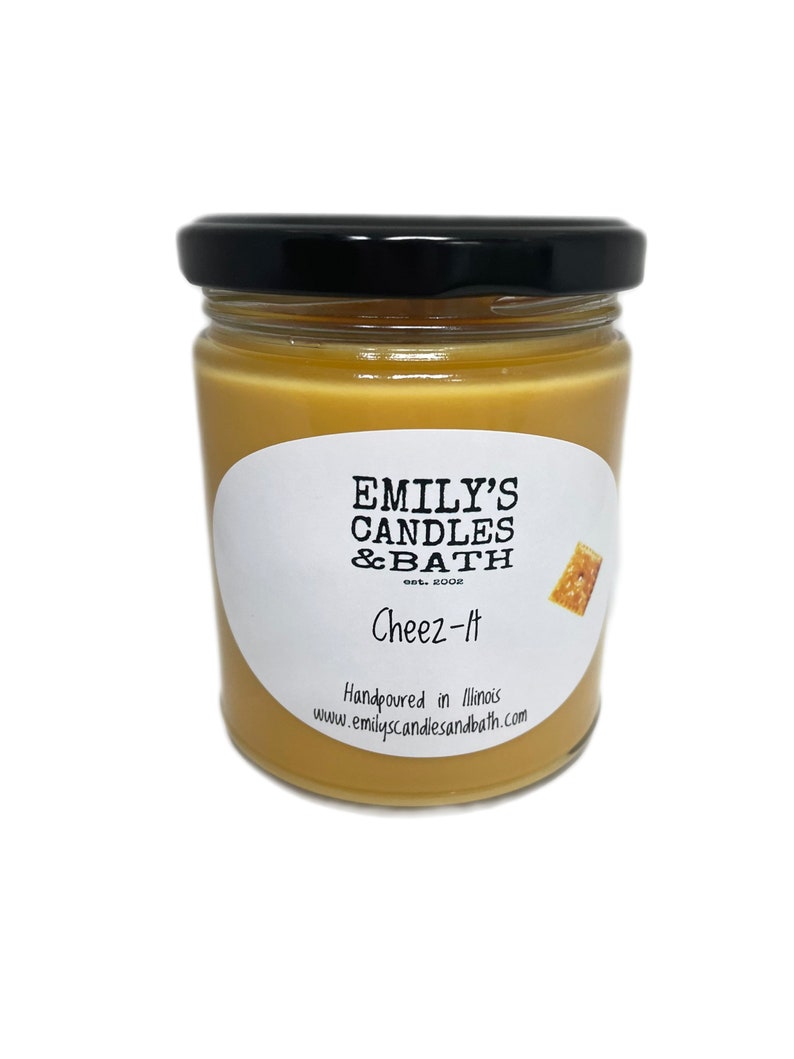 If you miss the irresistible smell of gravy whenever you walk into a KFC, then good news! You can now make your room smell like your favorite fast-food restaurant. Just be careful with lighting this candle when you're studying or working because you might get distracted by your hunger.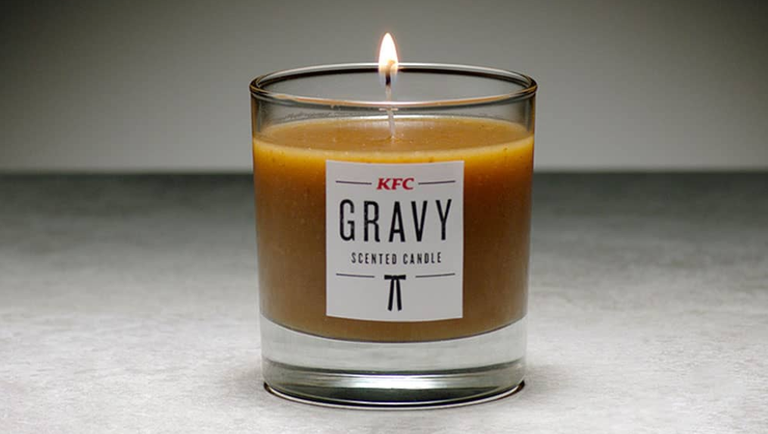 Lastly, if you're a fan of bacon, you'll surely love having a bacon-scented candle in your room! Lighting this candle will surely make your mouth water and crave your go-to breakfast food.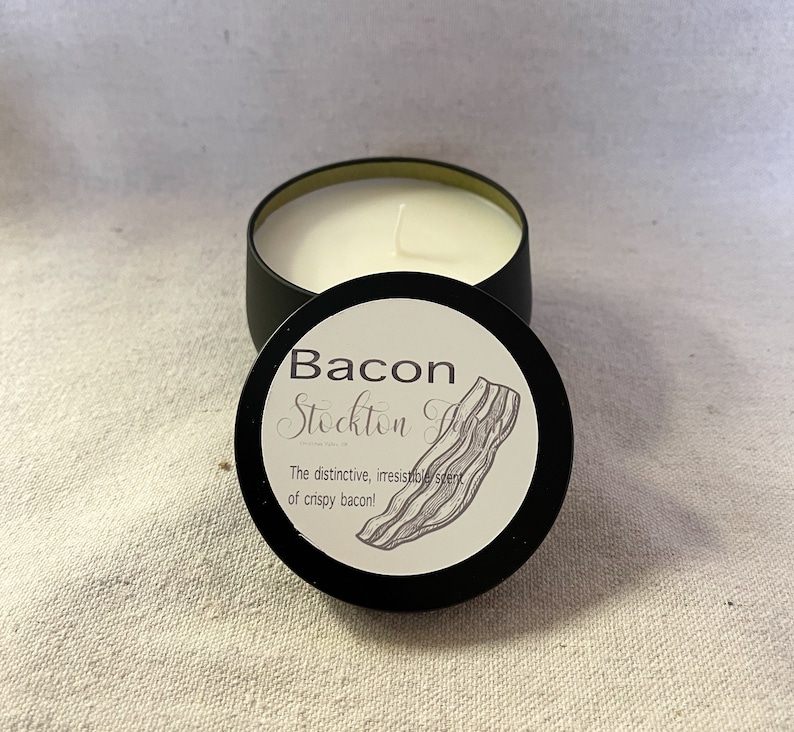 Although these candles are not sold by local businesses, you can still get the Cheez-It and bacon candles on Etsy. The KFC gravy, sadly, is only available in the UK and Ireland.
Improve Your Space by Making It Smell Amazing
These unique candle scents will surely make your room or workstation smell interesting and may even help you become more productive. You can also try blending the scents of these candles by lighting them at the same time. Who knows? Maybe you'll discover another unique scent that suits your preference!
I like how the author crafted the intro; very relatable and practical without meandering too much
Love the personal recommendation haha! Saing na lang sila kanin pag iba ibang ulam candles sinindihan no? Wahah!
Janeree Coria
Janeree is a marketing writer and a full-time furmom who enjoys trying out new things and exploring exciting hobbies.