Daphne Bual
A lover of stories, parks, animals, rainy days, and hot…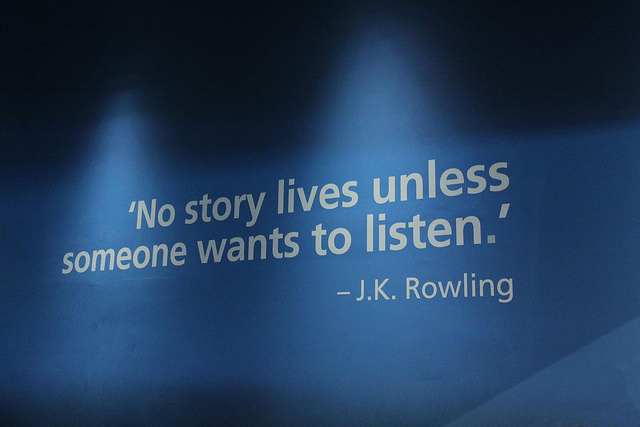 YA – Young Adult. This is a genre that adults approach with caution, but many secretly want to dive into.
I understand the reluctance in reading YA. I myself am allergic to anything angst-y, whiny, and juvenile. The only YA books I really adored were the Harry Potter books. Since then, nothing could live up to the magic for me.
Fast forward some ten years later. After having had my fill of contemporary novels and romances, and after Dan Brown's Inferno left me unsatisfied, I decided to give YA another try.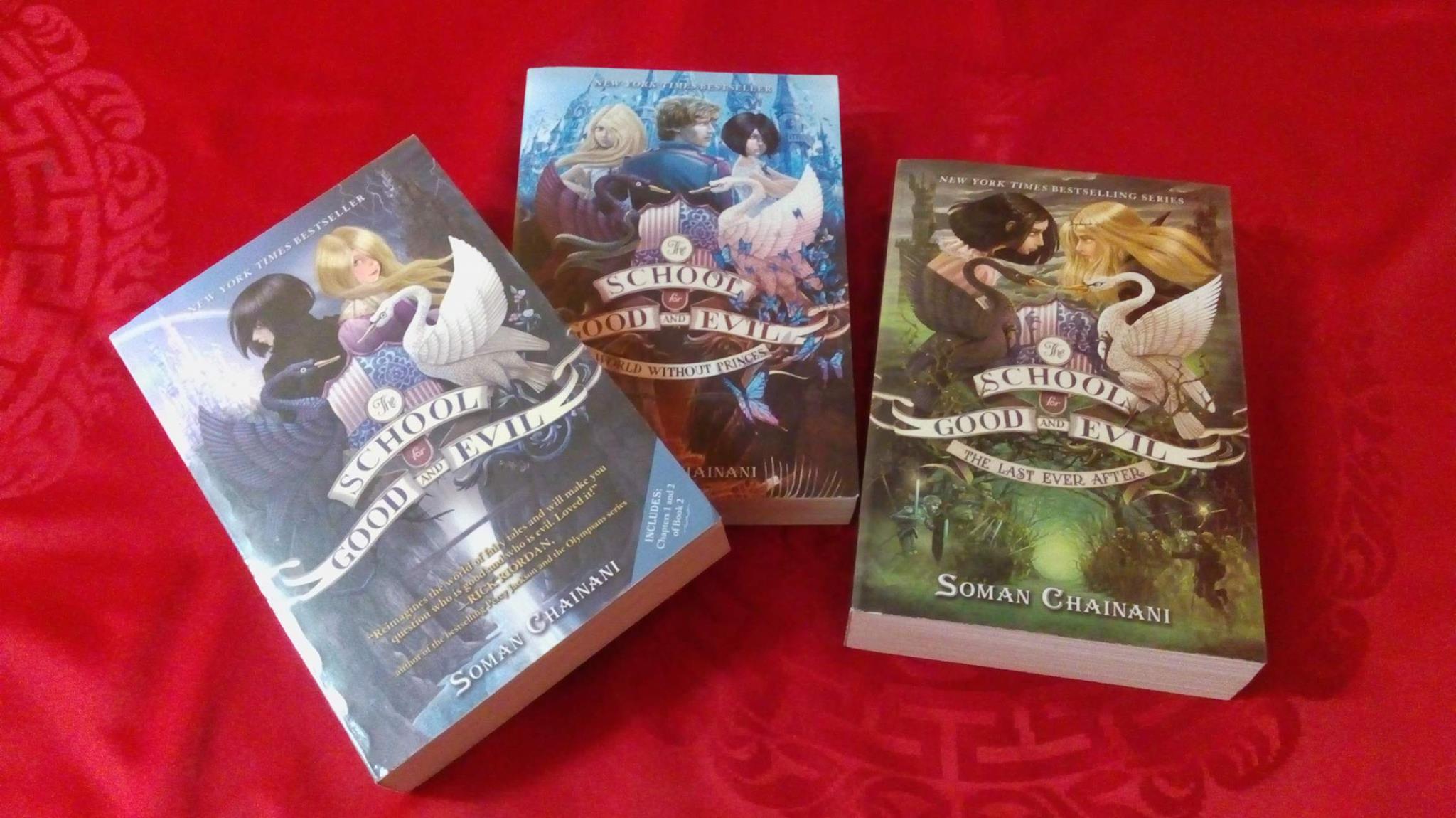 I started with Somain Chainani's The School for Good and Evil. Unlike Alex Flynn, whose modern retelling of fairy tales concentrate on one tale per book (ex: Beastly for Beauty and the Beast, Towering for Sleeping Beauty), Chainani creates new characters that live in the same fairy tale world, but ultimately craft their own ever afters.
Plot: Every four years, shadows abduct two children from Gavaldon and deliver each to the School for Good and the School for Evil. This year it is Sophie, the blond and beautiful girl who looks every bit a princess; and her best friend Agatha, the sour and sullen girl who wears all black and lives in a graveyard. To everyone's surprise, neither ends up in the school where they "should" belong. This is a huge mistake…or is it?
Readers will have a wild ride that echoes the fun at Hogwarts and the dangers of the Hunger Games arena. Is there whining? Yes, lots of it! These are 12 and 13-year-olds, after all. I enjoyed the story still because of the fast pace and the creative twists Chainani came up with. By the end of books 1 and 2, I had more questions than answers; and at the end of book 3, I was exhilarated yet eager for a fresh ride. And indeed, there will be a fourth book to come out this year!
This series is pure fun and exactly what I wanted to get from YA: entertainment. If you're up for a fast read and eager for twists that you would never see coming, I recommend The School for Good and Evil.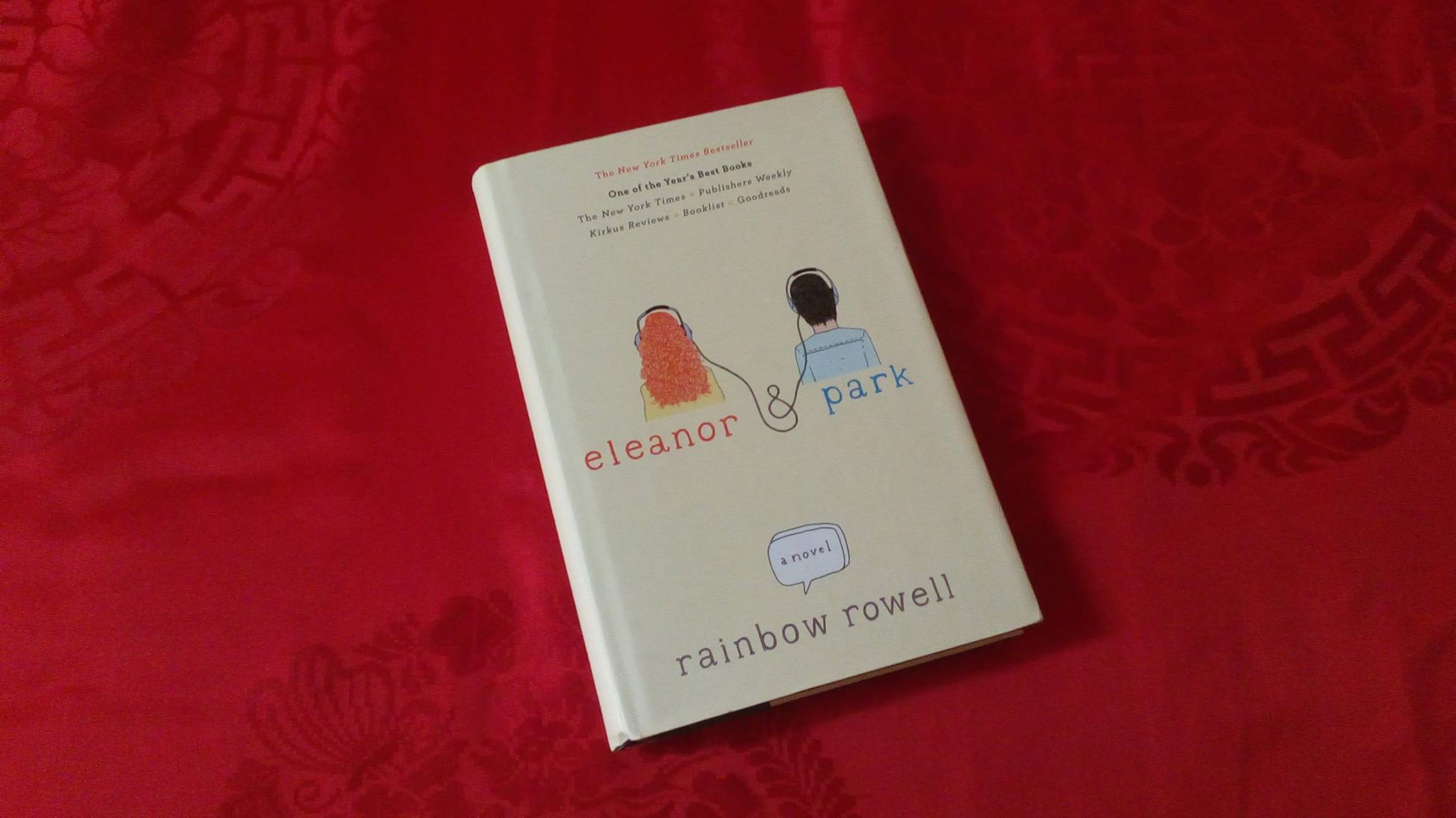 Next up for me is Rainbow Rowell's Eleanor and Park, one of the best books of 2013 according to Kirkus Reviews. I'm late to the party, but I've had many friends recommend this book. It is set in the 80s and that it mentions a lot of music. I'm eager to start reading it!
Plot: This is a story about unforgettable first loves which may not last, but will make an impact in your life. It's about Eleanor, a red-head girl with an awkward fashion sense, and Park, the popular half-Korean who comes from a loving family. Although they are from opposite side of the tracks, they share the same taste in music and comic books. As their friendship grows, so does their affection for one another. Rowell writes the story in Eleanor and Park's alternate voices. Readers will get in the minds of these two 16-year-olds as they experience falling in love for the first time. Aside from the sweetness and hilarity of first romances, the story also shows the grim reality of poverty.
Friends' warning: Watch out for the ending! You will either love it or hate it.
Other Books to Read
Rounding up this list are recommendations from fellow Pinoy bookworms. I belong to several huge book communities on Facebook, and these were some of their top choices:
Red Queen by Victoria Aveyard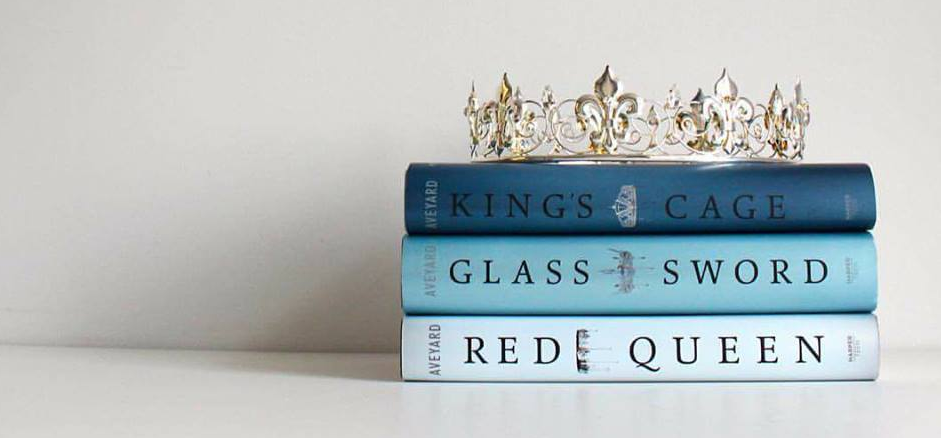 Plot: Mare Barrow is a 17-year-old Red, a common class that serves the elite Silvers, who are basically gods with their supernatural powers. Mare thieves to support her impoverished family. When her best friend loses his job and faces conscription to join the war, she is resolved to do something to help – only to wind up in the palaces of the Silvers. When circumstances revealed that Mare possesses abilities that spark a change for the classes, the Silvers give her a new identity. She became Mareena, a "long-lost princess" who must now marry into nobility. Mare must act against this ploy to hide the truth, stand firm amongst bloody betrayals, and fight to stop the oppression of the Reds.
A blend of fantasy and science fiction, readers are in for a thrilling ride. It has romance, but the story focuses more on the politics and intrigue. Few liken it to the Hunger Games, the Divergent series and Game of Thrones, but the Red Queen is an exciting tale on its own. This is the first in a four-book series.
Anna Dressed in Blood by Kendare Blake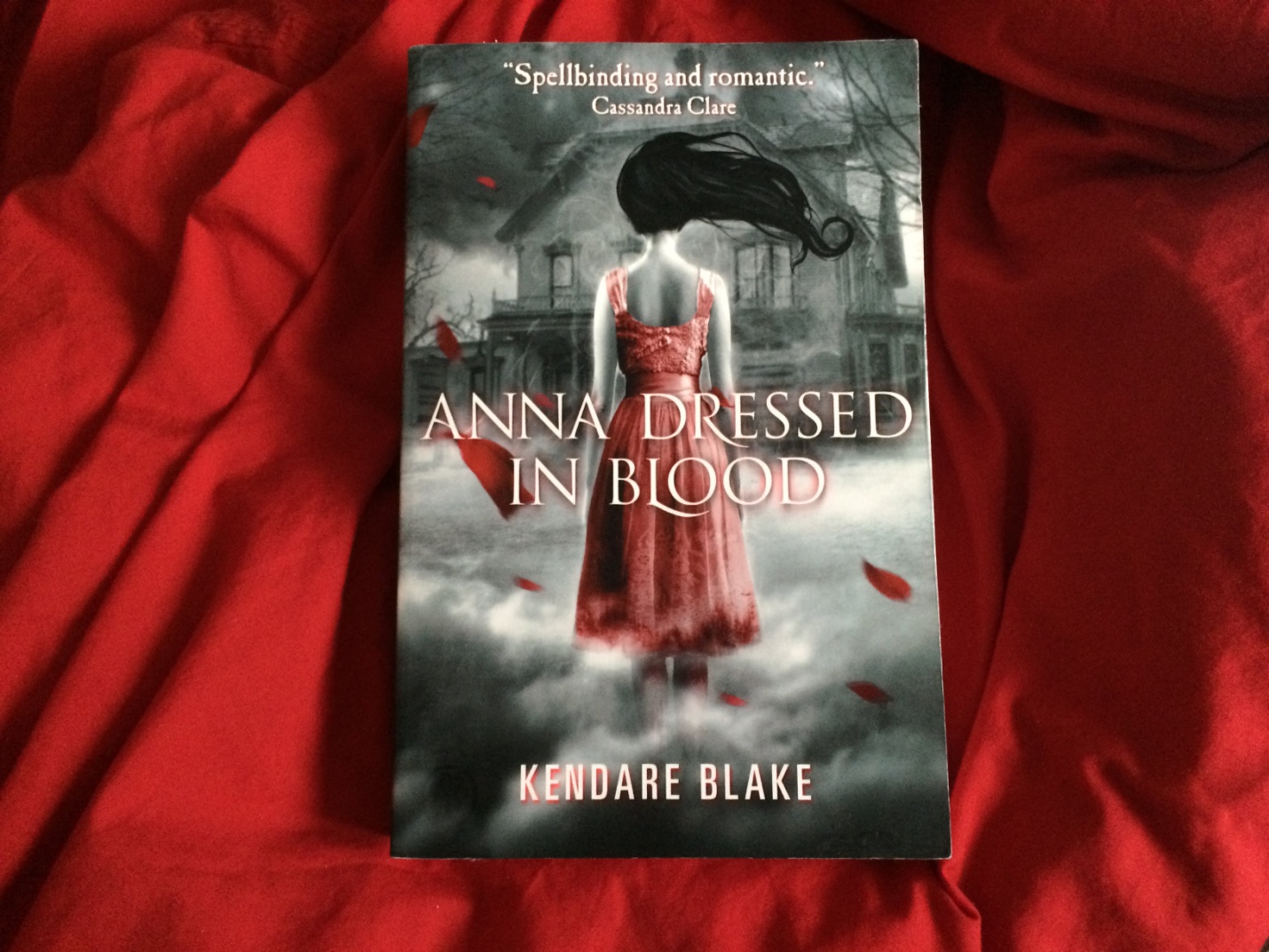 Plot: Cas Lowood is a 17-year-old ghost killer armed with his late father's magical knife, which can slice through ghosts. He moves from one place to another with his mother, killing ghosts that kill humans. He receives a request to dispatch Anna, a ghost covered in blood who brutally murders any human who enters her house. When he gets there, however, Anna decides to spare him. What follows is a partnership to find the spirit that killed Cas's father.
This book has lots of dry humor and gruesome details. The very tale of Anna's murder 60 years ago will drive readers to sympathize with this angry, vengeance-driven ghost. Anna Dressed in Blood is a horror novel that will send chills down your spine. It's a standalone, but if you want to find out what happens to Anna, check out the sequel, Girl of Nightmares.
Me and Earl and the Dying Girl by Jesse Andrews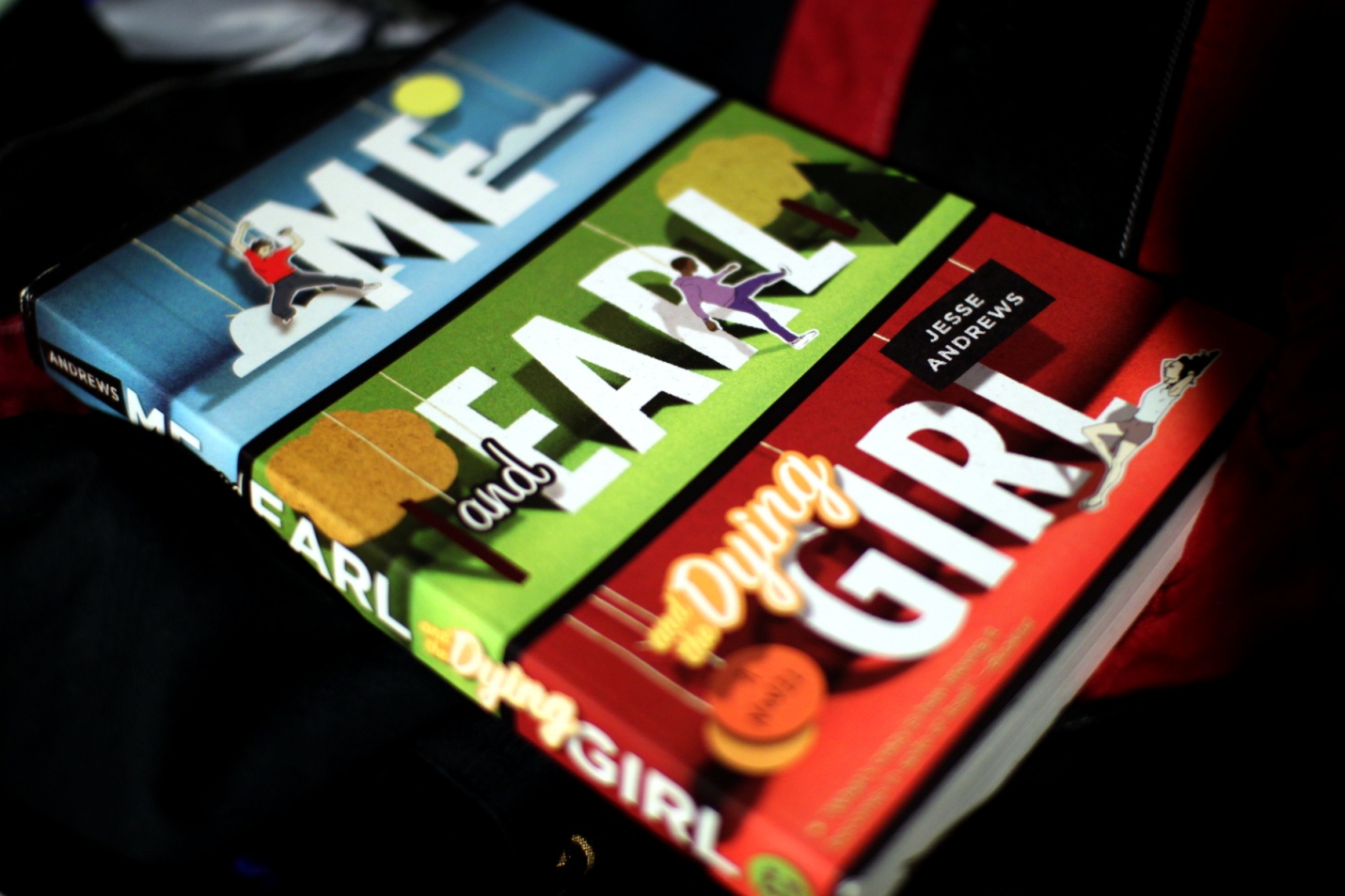 Plot: Greg, the "Me" in the story, is the narrator. Thanks to his mother guilt-tripping him, he hangs out again with an old friend, Rachel, the "Dying Girl" with acute myelogenous leukemia. Completing the trio is the acerbic Earl, Greg's only friend in school who shares his love for all things Coppola and Herzog. Both are aspiring filmmakers, too. When Rachel stops her treatment, the boys decide to make a movie for her.
This is a mostly funny story of teenagers becoming good friends and learning to deal with death. Greg is terribly self-critical. He frequently says he has no friends and he is unaffected by his friend's illness. Some readers find his snobbery and denials irritating, but others find it an honest teenager's reaction to the heavy themes in the book.
Me and Earl and the Dying Girl had a movie adaptation in 2015. Although many say the story is similar to John Green's tearjerker, The Fault in Our Stars, this book has its own quirks. It is honest and doesn't explicitly try make you cry (although you might!). This is an impressive debut novel by Jesse Andrews.
Not all adults will develop a taste for YA books, but I still say they are fantastic escapes if you wish to take a break. Personally, I find it interesting and doubly entertaining to read the perspective of younger people. They may sound juvenile, but if we try putting ourselves in their reality, we might be surprised. We could end up making the same decisions and mistakes.
There are many other YA titles and authors out there that deserve a spot in a list like this. If you have your own favorites, you are more than welcome to share them!
Daphne Bual
A lover of stories, parks, animals, rainy days, and hot chocolate, she believes that the best remedies for bad days are three servings of french fries and one whole rainbow cake.