Janeree Coria
Janeree is a marketing writer and a full-time furmom who…
Have you ever noticed how your hair looks more vibrant and your eyes "pop" when you're wearing certain colors? Styling yourself (in terms of hair, makeup, and clothes) according to your skin tone is one of the best ways to emphasize your natural beauty.
With the right colors, you can minimize facial blemishes, look well-rested, and enjoy a good blush and a natural glow. Knowing your colors, however, can be confusing, especially if you don't know which skin category you are in.
Before you can ask "What colors go well with Asian skin tone?," ask "What is my skin tone?"
The Asian Skin Tone Palette: Which Category are You?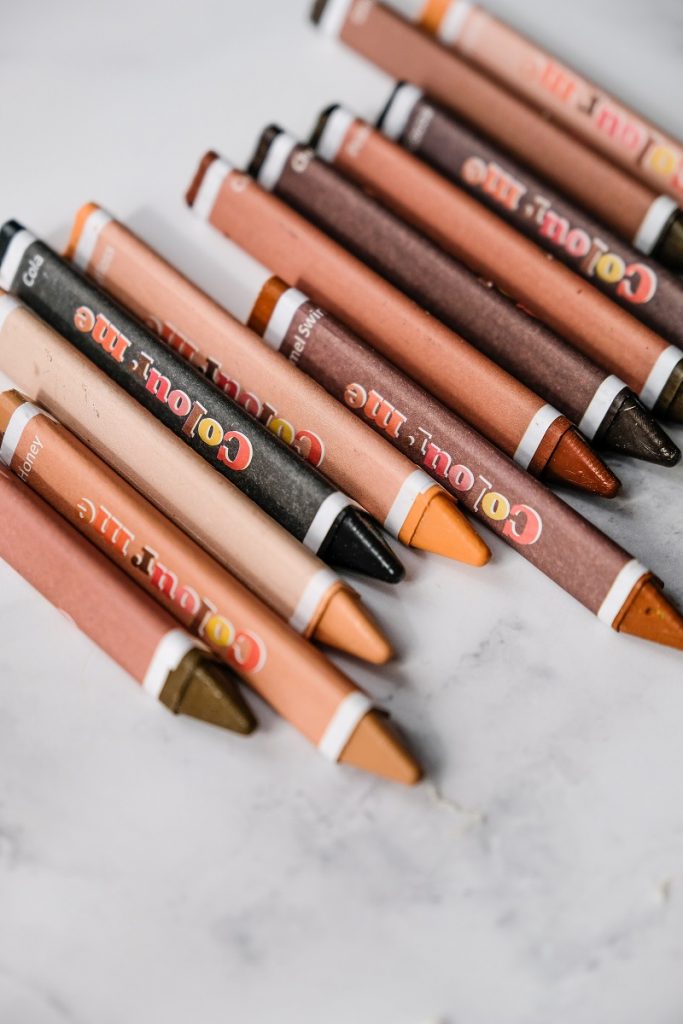 So what color is Asian skin tone? The answer: there is no one color.
Traditional classifying techniques (i.e. if your skin is pink or yellow OR if your veins look green or blue) can be confusing, especially with the Asian skin tone since most Asians don't fit into one category or they fall in many categories.
Since a large population of Asians has a surface yellow shade in their skin, they often get categorized as YELLOW, which isn't always the case. There are two types of yellow: warm and cool.
The best way to determine which skin tone you fall under is to look at photos of yourself with family and friends and notice the differences in your skin tones. Compare the variations of yellow and figure out where you belong in the spectrum.
If you look bluish or pinkish in photos, you belong to the cool-toned group. On the other hand, if you look more golden or yellow, you are warm-toned. If you are neither, welcome to the neutral tone club!
Let's discuss the colors you should choose for your Asian skin tone, shall we?
Hair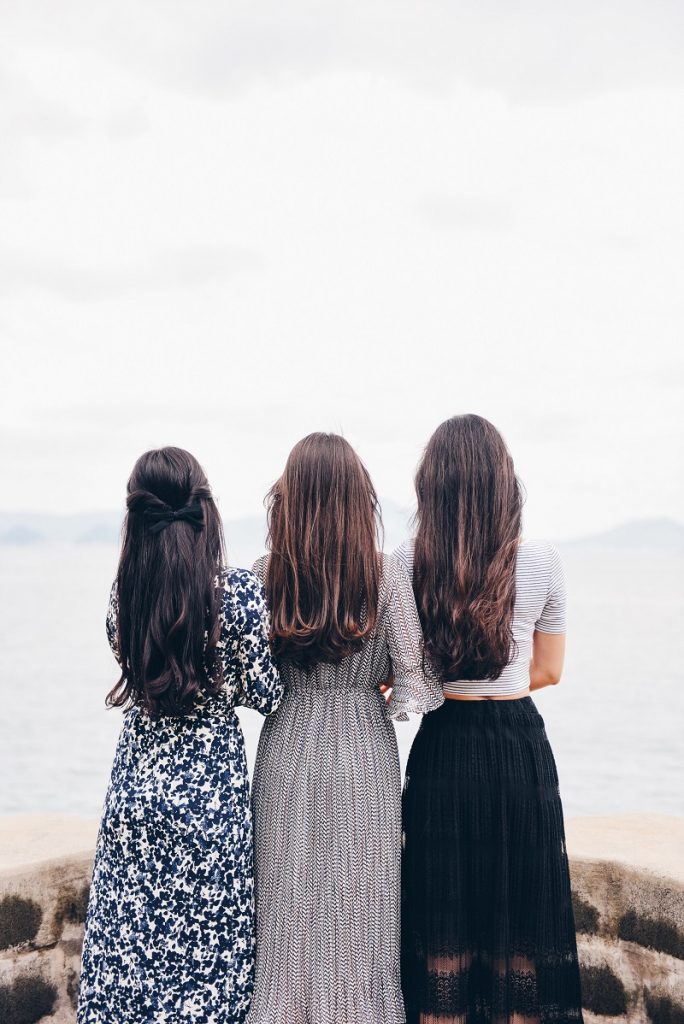 In terms of hair color for Asian skin tone, once you've discovered your skin tone, your journey is easier. If you have warm, yellow-toned skin, the following hair colors are perfect for you:
Plum brown. The purplish color neutralizes the warm tone of your skin.
Skin brown. This brown color with ashy tones gives your skin's naturally warm hues a nice contrast.
Midnight blue. This cool tone of blue gives your warm-toned skin a classy and calm vibe.
The best hair colors for fair skin with cool undertones are:
Peach brown. The strong pink hues of this color add warmth to your light skin tones.
Bambi brown. Inspired by the popular Disney character, this shade offers a good mix of cool and warm tones, which can make your skin look fresh and vibrant.
Tangerine brown. This brownish-orange shade gives you a dewy and fresh look, almost as if you bronzed your face.
Makeup
Foundation
"What color tone foundation is best for Asian skin?" you might ask. Again, consider your skin tone and the product you're using.
Warm colors usually complement warm undertones. When choosing a foundation, buy products that have yellow undertones to them — as opposed to pink. These products will best match your Asian skin tone and prevent you from looking too pale or washed out.
Blush
The answer to the question "What color blush is good for Asian skin?" might be more complicated than you might think. Because Asians fall under a variety of skin tones, every person might have a different blush color that will suit them.
If you have fair skin and cool undertones, pink blushes will suit you best. The hue of the product will complement the blue undertones of your skin and make you look fresher and more alive. For a more natural look, stick with matte blushes. Choosing a product with glitters will be too harsh for your skin and might even make you look oily.
The most suitable blusher for medium to tan Asian skin is shades on the plummy side. The deeper tone of red, maroon, or burgundy blushes will look better against your rich skin tone and will give you a more natural finish than lighter colors. Products such as the On-the-Glow Blush in the shade ruby will definitely suit your skin.
Lastly, if you have tan to dark skin, you should choose coral shades that will give you that pretty sun-kissed effect you're looking for. For a nude and more subtle look, you can also choose a deep color, such as toffee. You should also try shimmery shades, which will look great on your tan skin and make you radiant.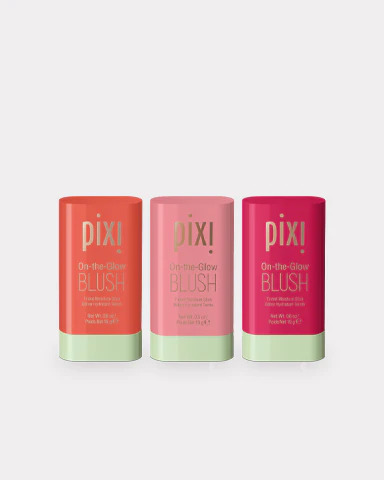 Lip and Eye Products
Corals and orange lip products are perfect for warm skin, especially if you're after summer and spring looks. However, you should always remember your shade and undertones and make sure to choose the right colors for your skin. You can use the same principles for your blush when choosing a lip product.
As for eye shadow, be careful with green and pink shades. Some shades are great but some can make you pale. But this doesn't mean that you shouldn't experiment with your eye look. If a certain shade of color doesn't suit you, try looking for a deeper or warmer shade of the same color and see if that works for you.
Clothes
Another consideration you should make when it comes to colors that suit Asian skin is your clothes. Although there's no rule that says you can't wear anything you want, taking the time to find the colors that suit you can make or break your outfit. After all, you wouldn't want to look back on photos of a special event just to see that you're totally washed out, right?
If you have a fair complexion with cool undertones, you'll look best in warm khaki and peachy tones. To make a statement with your outfit, you can add a pop of teal, red, green, or bright blue, which will make your skin color more radiant. Additionally, make sure to avoid plain black and white clothes because they might wash you out and make you look too pale.
Pastels will look great on you if you have light skin with yellow undertones. These include baby pink, lavender, and light blue. You can also totally rock neutral colors, such as light beige and heather gray. However, make sure to stay away from loud, primary, and deep, dark colors as they may wash you out.
Lastly, if you're morena, you can go wild with your choices. The best color clothes for morena skin come from both ends of the spectrum. So, whether you're in the mood for a neutral outfit or a bolder ensemble, you can totally rock it. Here are some of the colors you can choose from:
Earth tones
Pastel colors
Orange
Yellow
Deep red
Purple
Emerald green
Sapphire blue
Black
Charcoal gray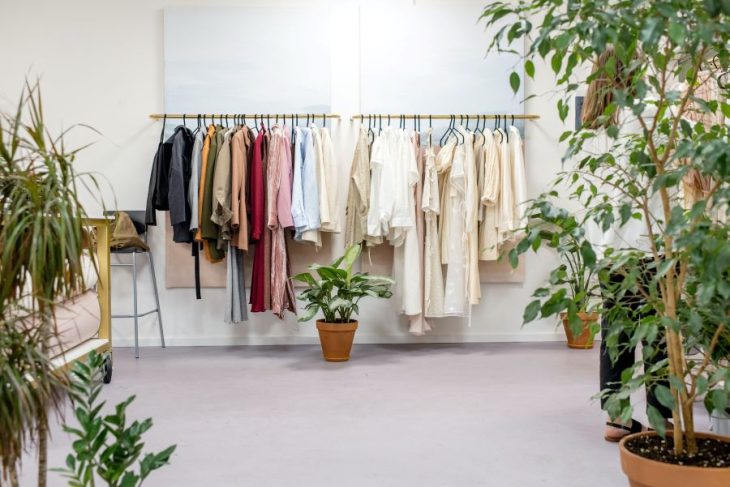 Flaunt Your Asian Glow With the Right Colors
Achieving the Asian glow starts with determining your skin tone. Whether you're warm or cool, learn more about colors that complement your skin tone so you can show off your gorgeous Asian glow.
Janeree Coria
Janeree is a marketing writer and a full-time furmom who enjoys trying out new things and exploring exciting hobbies.