Joey Cole
Joey Cole is a digital content writer from Laguna. When…
As the new year ushers in, fashionistas in the Philippines are brimming with excitement for 2023 fashion trends they can try.
This year sees a return to festivity and maximalist details, reminiscent of pre-pandemic fashion. Interestingly, 2023 trends also show a high preference for functionality and comfort–a direct result of the last two years of pandemic-induced lockdowns. From reimagined streetwear to versatile formalwear, this year's fashion trends promise interest, functionality, and creativity.
Update your style and check out these trends that will dominate Philippine fashion this 2023:
Cargo Pants and Pockets
Utilitarian pieces are set to make a comeback this year, especially the widely debated cargo pants. But make no mistake–these aren't your old, ratty pieces. 2023 cargo pants combine the functionality of cargo pants with tailored silhouettes, interesting pocket placements, and luxe fabrics.
The new year also brings a new blessing for women. No longer do we have to complain about small and narrow pockets, because pockets are going to be a staple in fashion. Look out for pouch details and military details as seen in the collections of Louis Vuitton and Prada.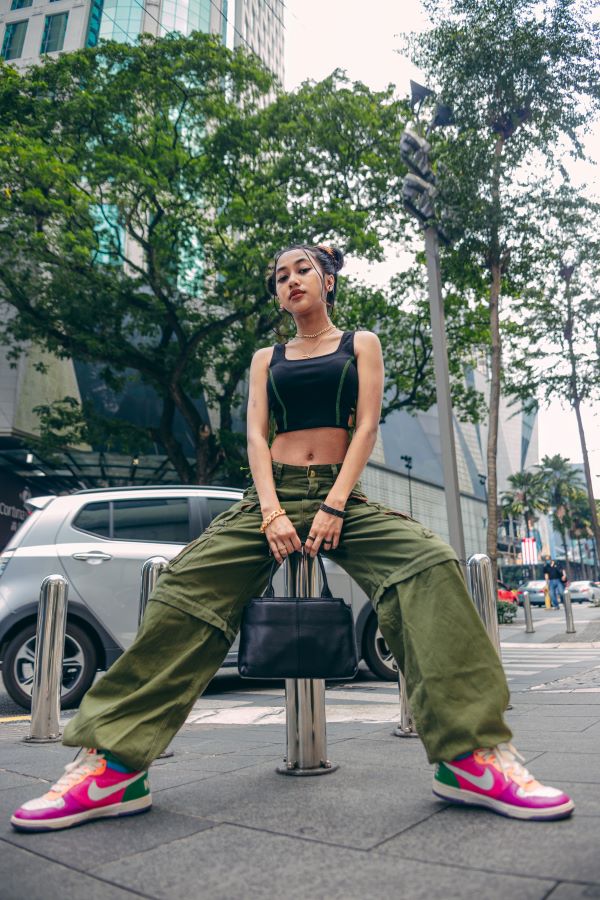 Sheer Fashion
Sexy and seductive, sheer pieces remain strong this 2023. While bodycon sheer dresses were all the rage last season, the new year welcomes interesting silhouettes and pieces. Sheer fashion has gone beyond the usual dress to cleverly risque tops, bottoms, and cover ups.
The rise of sheer clothing also saw the rise of monochromatic undergarments to tie in the look. Classic white, black, and nude are definitely on the table–but expect some interesting colors, such as cobalt blue in the mix as well.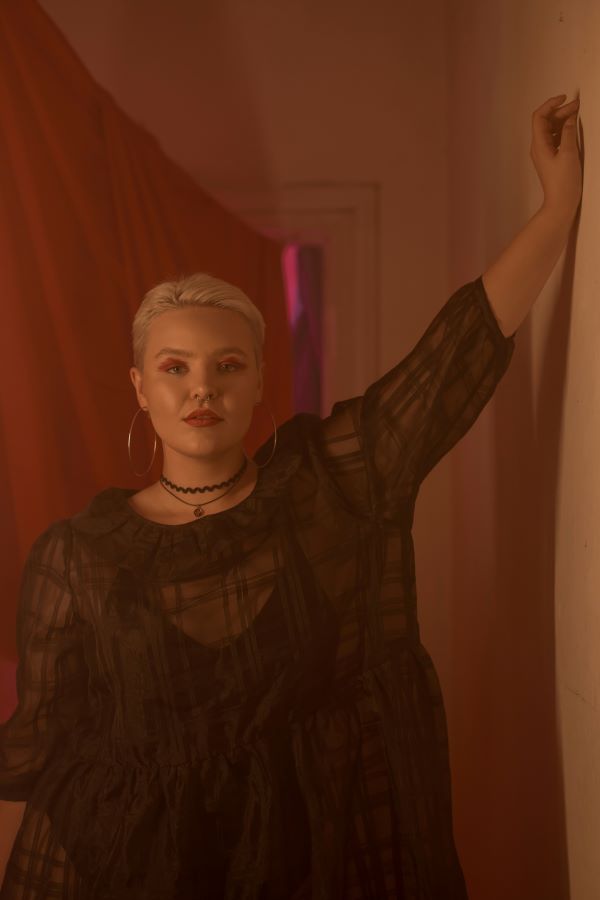 Longer Skirts
It's time to bid goodbye to mini skirts for now and welcome back its lengthier sister, the maxi skirt. 
For a lot of women, maxi skirts were a sign of awkward teenage years. Yes, the one where you used to wear garterized skirts with graphic tees and chunky bangles. But much like other fashion trends, the maxi skirt comes back with a modern upgrade with high-end denim, interesting pocket details, and unique materials.
If you're not fully committed to floor length maxi skirts, then try out flowy skirts with your preferred length. The Paige Pleat Skirt from Love, Bonito is a good way of dipping your toes back to longer skirts.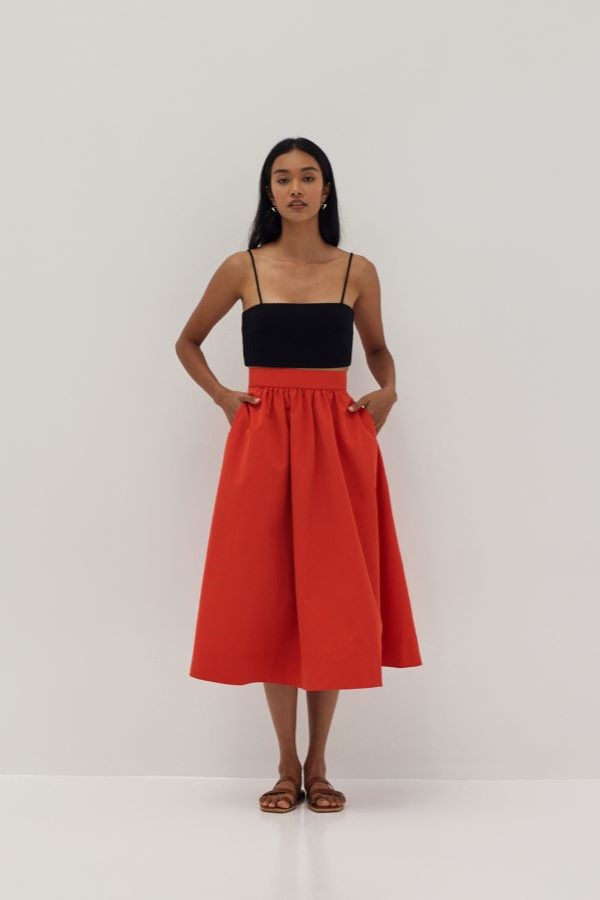 Modest Details
Demure dressers need not despair. The new year may have a bare-it-all theme in sheer, but modesty is right behind. The comeback of maxi skirts was just the first step.
Apart from maxi skirts, longer dresses have also been hitting more runways. For everyday wear, interesting but modest silhouettes can be done with beautifully constructed skirts and dresses, such as the Clover Lace Column Dress. These outfits can easily be dressed up or down, a testament to the year's direction towards versatility.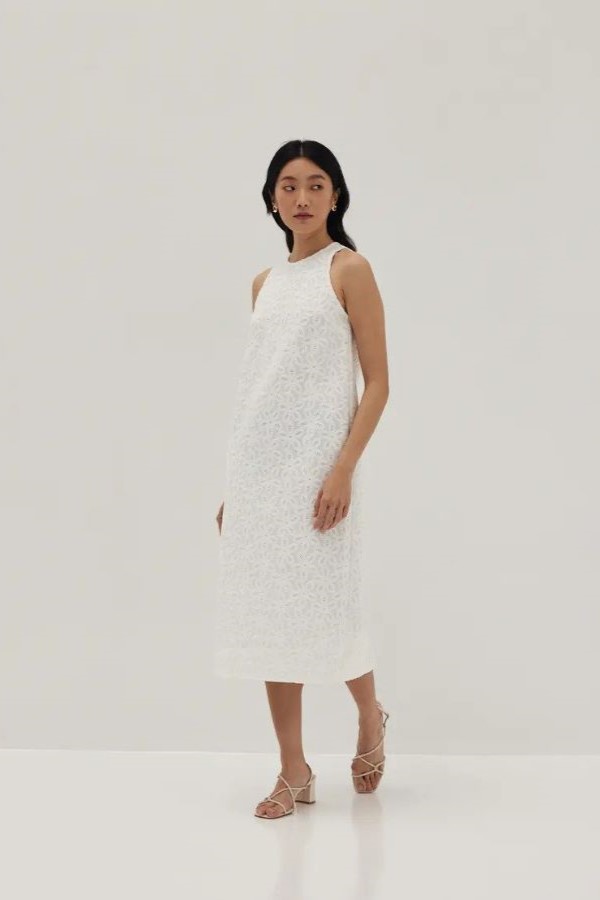 Luxury Textures and the Roaring 20s
Textures will surely shine this year as fashionistas turn towards feathers, fringes, glitter, and shine. Loud prints paired with tactile materials will be loved by dynamic and fashion-forward dressers. Of course, vintage 20s details pair well with such flamboyance. For the subtler dresser, luxe textures can still be incorporated on your pieces. Elegant, subtle, and classic, such details are always a treat to wear.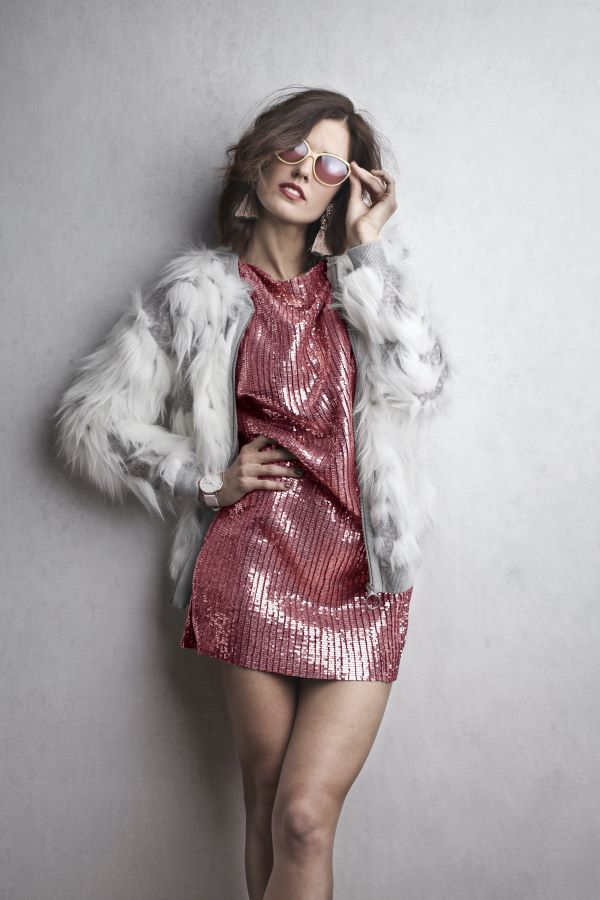 Metallic Shine
Sequins, rhinestones, and sheen–metallics and shine are expected to dominate the 2023 party fashion scene! Gold, silver, and bronze will be staple colors in our 2023 wardrobes as the term "day shine" becomes more popular as well. Tank tops, separates, and cover ups are some pieces that you'll want to have in metallic shades for the new year.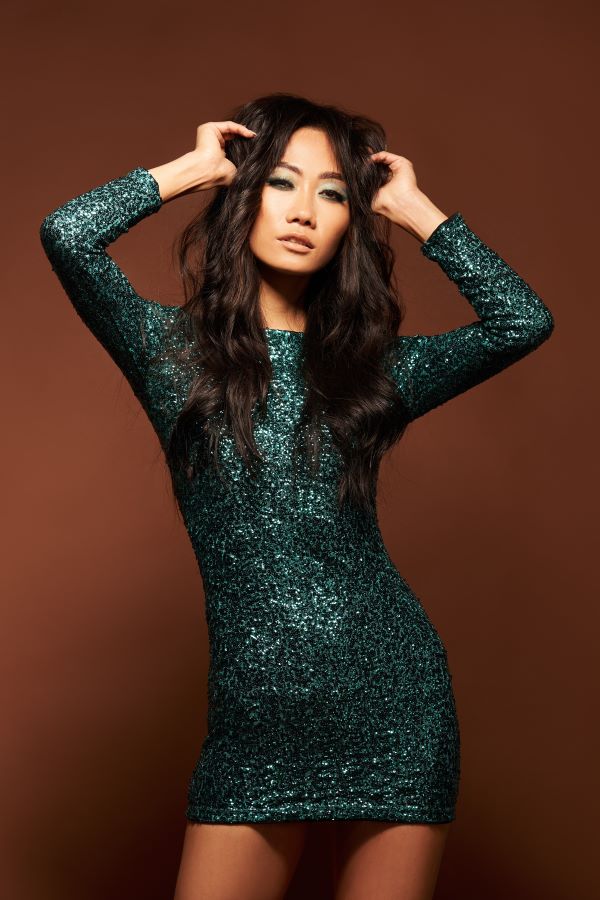 Look-at-me Colors
Neutrals take a backseat this 2023 as bolder and more vibrant colors emerge as one of the top fashion trends. From jewel tones to pastels, the colors this year give off a very energetic or luxurious feel to them. This is especially true for the pantone of the year, Vivid Magenta.
Aside from Vivid Magenta, Cobalt Blue is another color that has made waves on the runway. This deep blue exudes elegance and simplicity in the best way possible. The best part? It looks stunning with Vivid Magenta.
Shades like purple, pink, and green have all been frequently seen on the red carpet. If you're not particularly planning on following trends but still want to have a bit of the 2023 Philippine fashion trends in your style, then add pops of these look-at-me colors to your outfits. Activewear is a prime target for this personalization, especially pieces like the Courtside Bra from Love Bonito which come in Orchid, Sage, and other beautiful shades.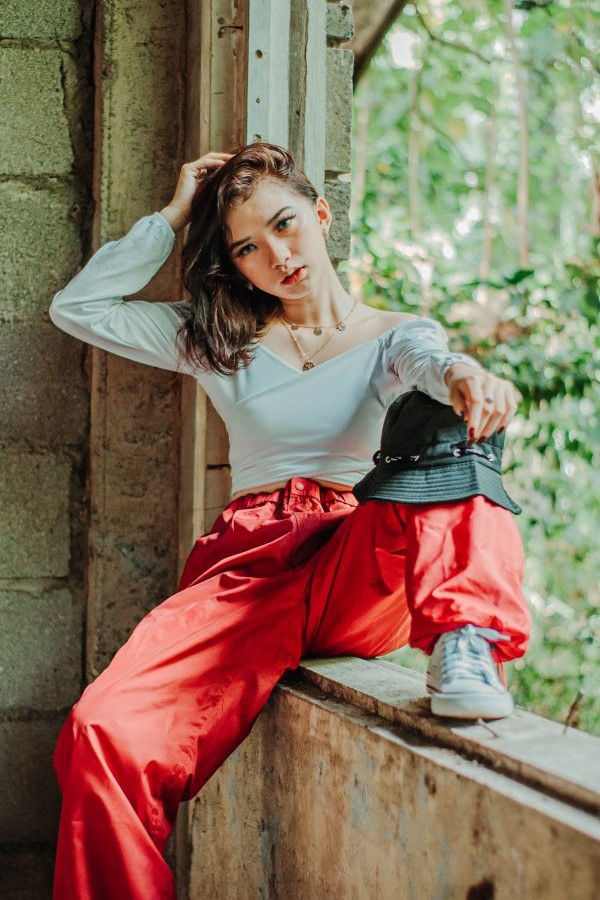 Gremlin Grunge
If there's one trend that I'm super excited about, then it's the unapologetic return to grunge. Maybe it was the pandemic, maybe it's the recognition of the importance of comfort–whatever it is, the self-indulgence and unpolished look of grunge is something that has returned to the mainstream in 2023 fashion trends. 
One thing I'm personally excited about is how grunge's subversiveness can be created from basic pieces, notable patterns, and layering. Undone knits, leather, chains, and military fashion details can add an effortless yet unique touch to your grunge outfits.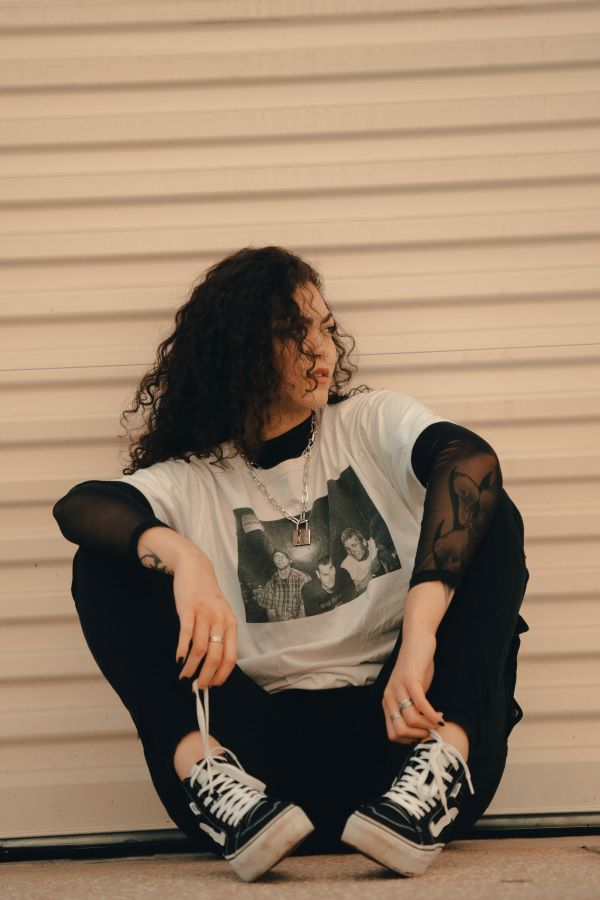 Reworked Denim
Denim is a staple in everyone's wardrobes. From classic jeans to signature denim jackets, this textile's versatility is one thing that everyone can agree on. But denim is something that's going to be elevated once more this 2023.
If you've lived through the era of denim suits and denim dresses, then you'll have an idea of just how awesome this material is. For this year, denim transforms beyond pants and jackets. In fact, thigh-high jean boots are just one of the many denim iterations in current fashion.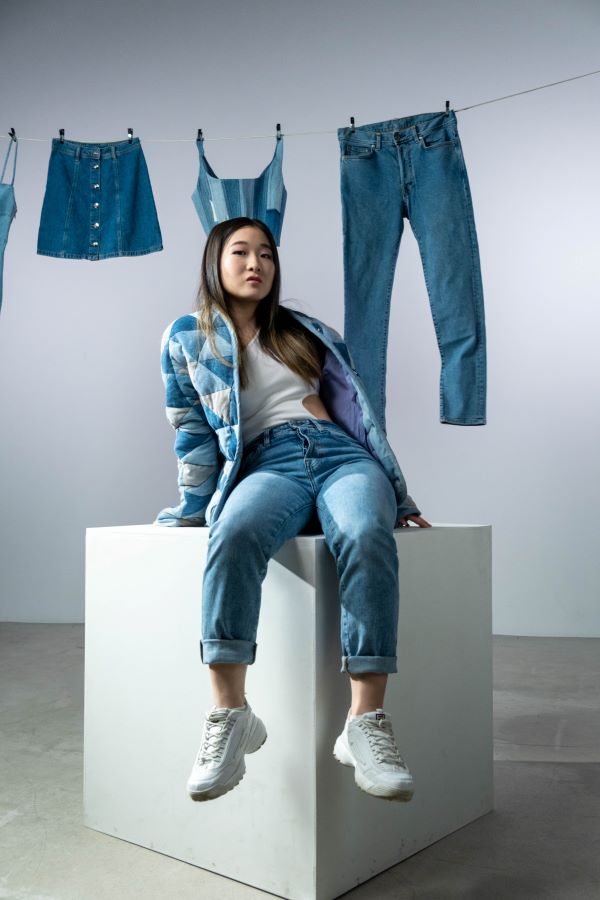 Patterns
Patterns cap off our list of fashion trends for 2023!
With the return to vibrancy and energy, patterns have become one of the most unique ways to create an impression. Classic patterns like plaid and houndstooth have a place in Gremlin Grunge. But if there's anything notable about this trend, it's that it is ever-evolving and growing. From animal prints to subtle doodles, patterns are making a major comeback this year.
Want to do something cute and fashionable with your loved ones? Mix and match patterns this year! From small get-togethers to formal events, matching patterns and prints give a sense of cohesion and creativity to your look.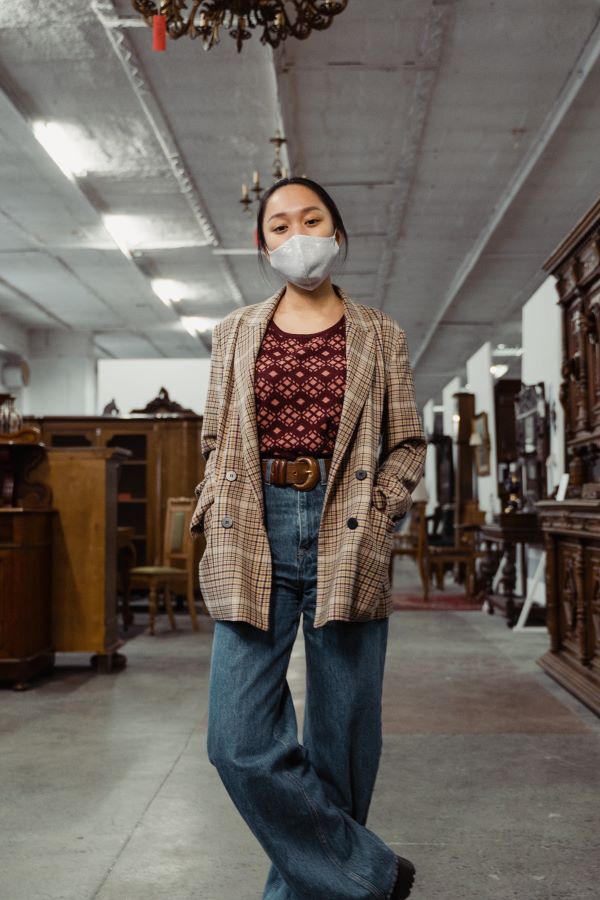 Joey Cole
Joey Cole is a digital content writer from Laguna. When she's not looking at her task list, she's probably obsessing over another anime show, looking at pictures of food, or adventuring all over the Shore and Faerun with her D&D friends.