Stel
Stel is a 20 something who constantly finds new adventures,…
Did you ever wonder who designed the iconic wrap dress? You know, that perfect dress that you can wear to the office, on a casual day in the mall or even during a night out? This dress flatters any body type as it exudes just the right amount of sexiness. and anyone who wears it instantly displays the utmost class. Because of this, the wrap dress is now considered to be the symbol of women's liberation. Diane Von Furstenberg designed it in 1970.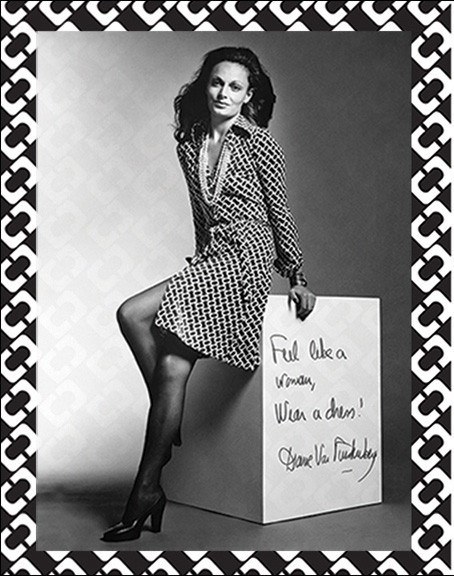 Diane should be every woman's icon and inspiration. She was the only daughter of a Romanian businessman and a Greek mother who was a Holocaust survivor. While she was studying Economics at the University of Geneva, Switzerland; she met and married Austro Italian Prince Egon Von Furtenberg.
She was known as a socialite, living the high life and traveling abroad; but she also experienced the downside of having to deal with his infidelities. Though it seemed that her life was perfect, her three and a half year marriage was over too soon and this made her realize that the life she lived was so far from the woman she wanted to be. "I wanted to be independent.", DVF shared in one of her interviews. The marriage ended and she move to New York together with her two children under the age of 4, started their own lives and never asked the prince for alimony.
"Usually, the fairy tale ends with the girl marrying the prince," DVF shared during an interview. "But mine started as soon as the marriage was over." Her hunger for independence was a force to reckon with. Instead of hiring workers to help her go visit factories, there were times that she would do it herself and work until the job was done. She wouldn't take no for an answer and even if her business failed the first time, she did not see this as a obstacle, but as a challenge, trying again and again until she came up with the iconic wrap dress that soon became the symbol of women's liberation.
"It's more than just a dress; it's a spirit," DVF shared with The Independent in 2008. "The wrap dress was an interesting cultural phenomenon, and one that has lasted 30 years. What is so special about it is that it's actually a very traditional form of clothing. It's like a toga, it's like a kimono, without buttons, without a zipper. What made my wrap dresses different is that they were made out of jersey and they sculpted the body."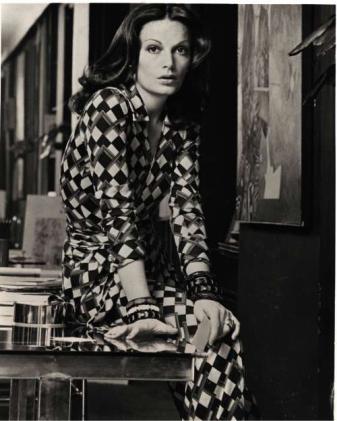 She sold over five million wrap dresses and made it to the cover of the November 1976 issue of Newsweek as the icon of female liberation. She has long been the president of the Council of Fashion Designers in America and shared that "Insecurity is a waste of time." During the end of the nineties, she decided to resurrect her wrap dress to show the world that "The first time, I did it to be independent. The second time around was to show myself and the world that my success hadn't been an accident."
DVF is such an inspiration to all women and I hope that her knowledge and wisdom will be continuously shared to the younger generations. She empowered every woman and showed the world that we all can all be independent and successful!
With so much that we can learn from the great Diane, I would sum it up with these learnings:
Breaking up shouldn't be the end of the world.
This was how she reacted with her failed marriage: she did not end her life and feel like a victim; she used it as a challenge and as motivation to create a life of her own. She used her newly gained independence and proved to the world that she can be successful on her own.
Never give up.
Diane never took No for an answer. Instead, she tried and tried until she eventually succeeded. She is now a fashion icon and what would the fashion world be if she decided to give up early on?
Love yourself because, no matter what happens, you have yourself.
Regardless of the setbacks and challenges that we face, we will always be able to rely on ourselves. We are the only ones who can truly make the decision to rise up from our problems and work harder in order to get to where we want to be.
Here's one of her quotes about loving yourself.
"In order to like yourself, that means first you have to be tough with yourself, you have to be demanding on yourself, you have to be true to yourself. You have to know what's good about you, whats not good about you. And you have to always say the truth. You know,  just always say the truth to yourself. And once you have that, once you have that relationship; then it's true friendship." 
Do you have your own favorite quotes from Diane Von Furstenburg? Share them with us in the comment box below!
Sources:
http://www.vogue.co.uk/spy/biographies/diane-von-furstenberg
http://fashionista514.com/designer/inspirational-woman-diane-von-furstenberg/
Stel
Stel is a 20 something who constantly finds new adventures, places and experiences to take upon. She has always loved to write, write and write and is still in the process of finding a plot for her future book. A sucker for romantic comedies, novels and self-help books.