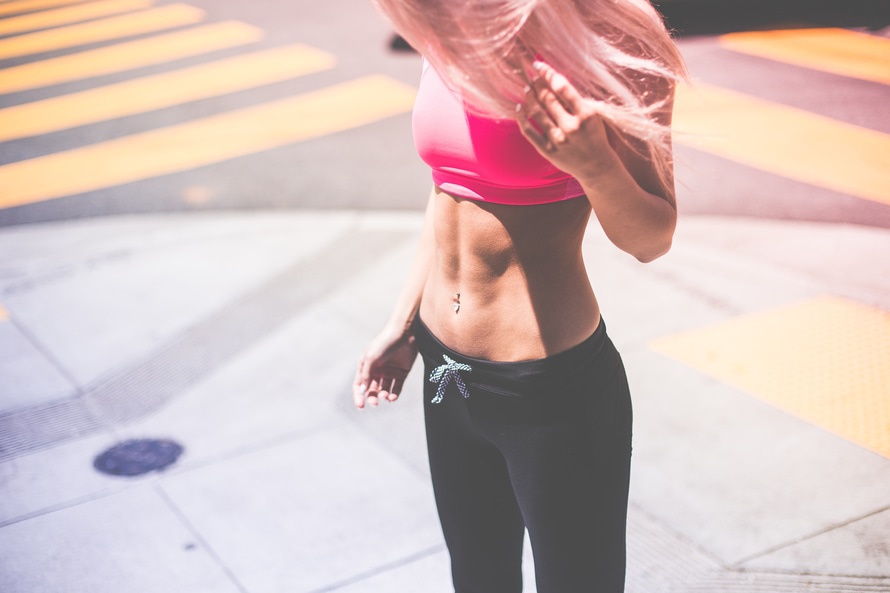 Like cup sizes, not all sports bras are created equal. It's a common struggle among women to find a bra that fits snugly, how much more a sports bra that consistently holds up during intense physical activities. And let's be real, the struggle is even harder for busty girls.
When shopping, finding the perfect fit should be your top priority, never mind the style and brand. A good sports bra is the one that matches the size, positioning and contours of your breasts to hold them in place as you move. In that context, a sports bra is more of a supportive gear rather than a fashion statement. But don't worry, if you follow these five simple rules, you can find a well-fitting bra that suits your personal style.
1. Determine your bra size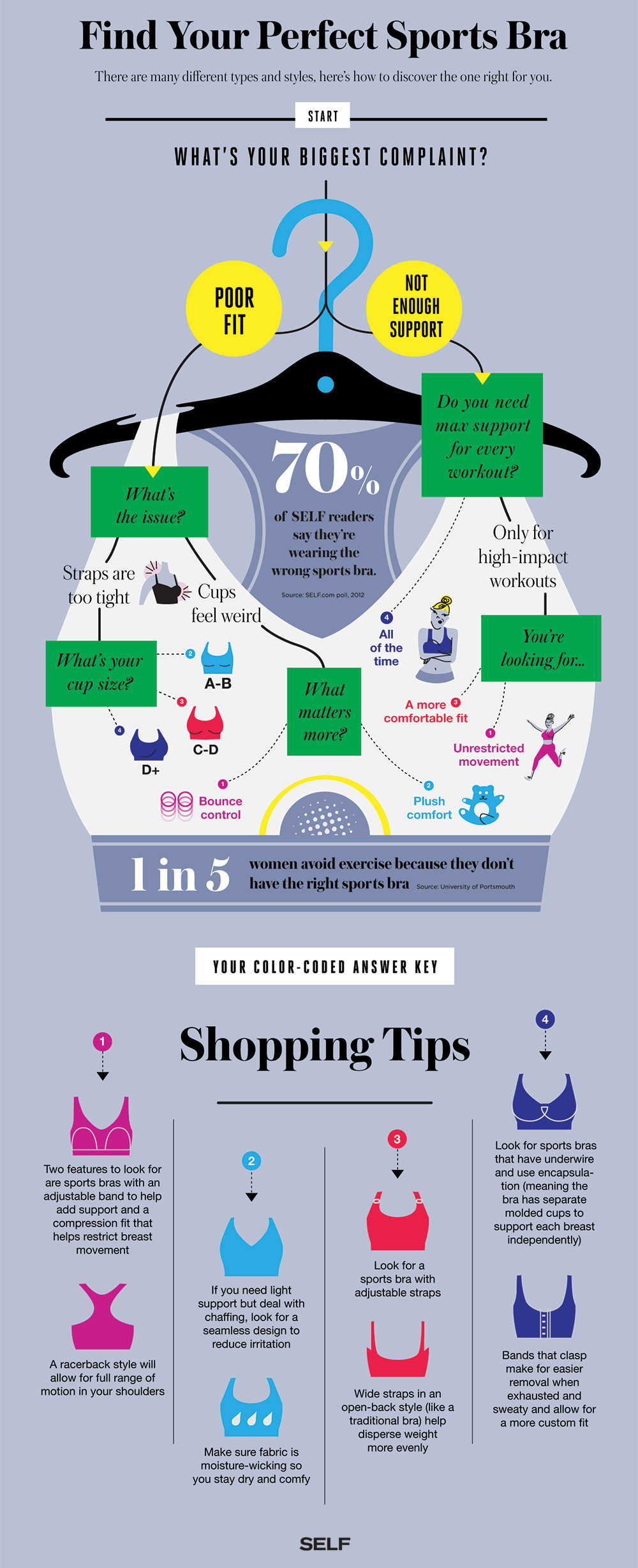 When shopping for a sports bra, you should already know what your size is. It will save you plenty of time scouring the store and trying different sizes. You can measure them at home, but if you're not confident about your own measurements and you don't mind having someone else do it, you can ask for assistance from the store's fitting specialist or refer to these helpful infographics.
2. Know the types of sports bras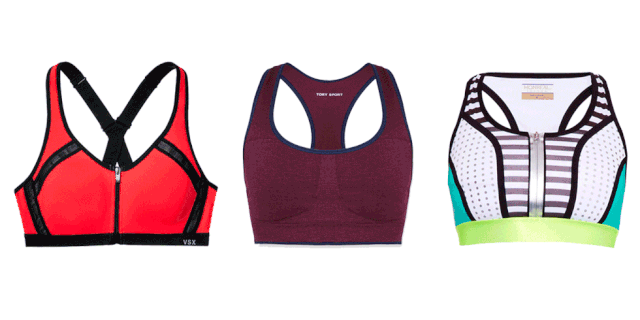 No one's going to stop you from wearing any type of sports bra, but it's a lot wiser to wear one that suits your shape and body type. If you have a 36-inch bust, it's best to choose encapsulation bras, where each breast is fully supported by individual cups.
Full-coverage bras are great for women with large cup sizes, as they prevent high-impact jostling, which is cardio exercises a nightmare for busty ladies. If you have a smaller cup, you'll be more comfortable with a seamless bra with a thin layer of fabric and molded cups.
Unless you're posing for a sports magazine, don't buy a plunge sports bra. There is a great variety of bra types suited for different activities. If you're a distance runner, a seam-free bra that encapsulates and compresses the breasts will let you move comfortably.
3. Get the support you need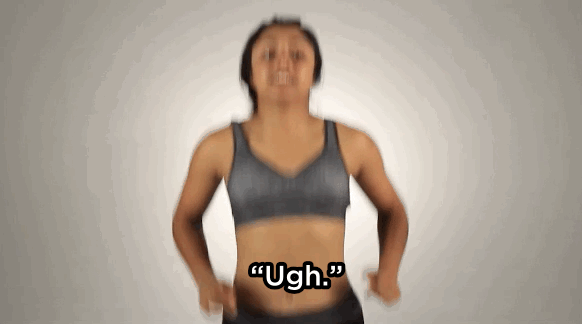 Once you determine the right size and type of bra for your body type, you'll find it a lot easier to choose one that will fully support your breasts. The ideal sports bra is the one that can fully support and control the motion of your breasts. When you're in the fitting room, ask yourself, "Will these hold up during an intense work out or cardio class?"
Unlike regular bras, the perfect sports bra should fit snugly, as its main purpose is to provide stability and maintain firmness and skin integrity. If you're worried about your breasts slipping out during your work out, choose a smaller band size or go for front-fastening ones.
4. Find the right material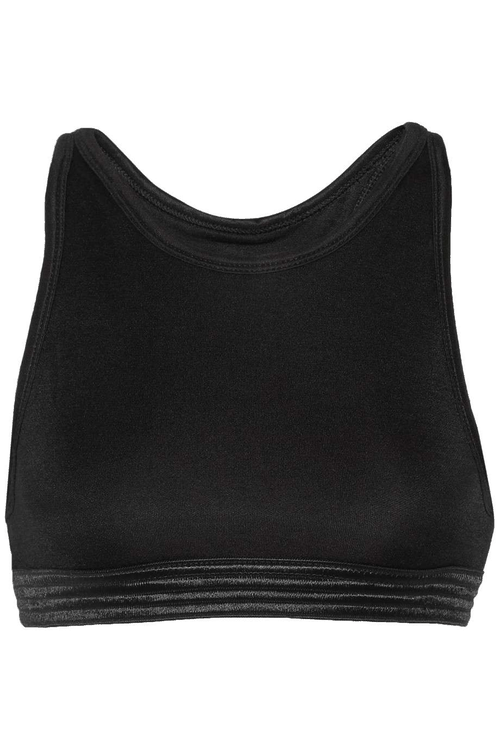 Just like in a lingerie, the material is an essential feature to look for in sports bras. If you're a heavy sweater, then moisture-wicking fabric is great for you. While sweating is a perfectly normal thing when exercising, it can be uncomfortable when you're wearing a sports bra. The material suppresses sweat to build up under your boobs and prevent irritation. It's also best to avoid bras with thick layers of padding as they allow salts and electrolytes to build up and cause damage or irritation to your skin.
5. Choose comfort over style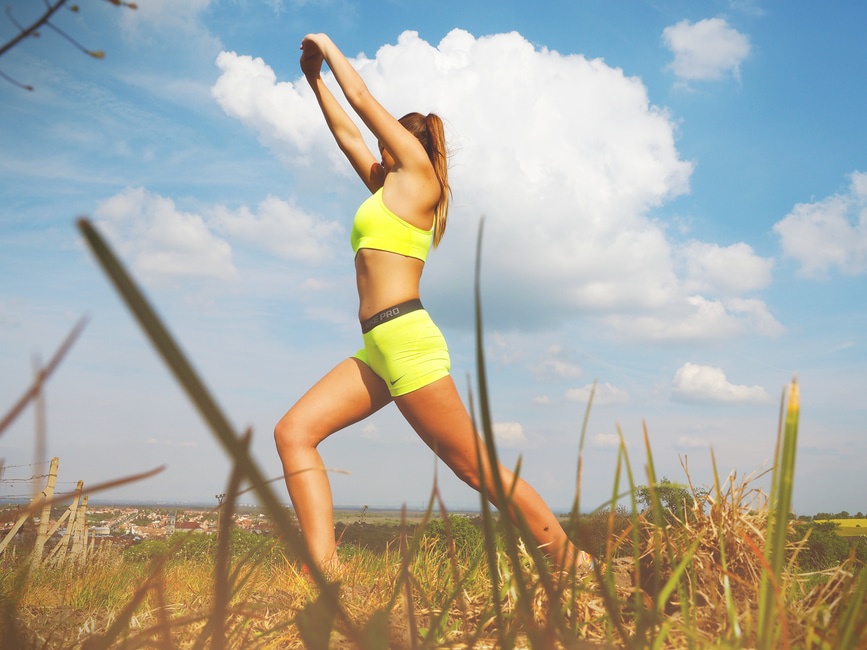 Choosing the right exercise gear is vital for both your health and performance. If you wear a super tight racerback bra while stretching and doing yoga poses, you'll find it harder to move, which defeats the purpose of exercising. But if you insist on getting that pretty patterned sports bra that matches your shoes because it boosts your confidence, make sure it's the right type, shape and fit. But please, for the sake of your boobs, always prioritize comfort over style.
Among other work out clothing and gear, the perfect sports bra is the hardest to find. These tips and considerations will help you narrow down your hunt, but the choice will always be up to you and your comfort requirements.