Kallie Moreno
Kallie is just a little weird and doesn't like sunlight…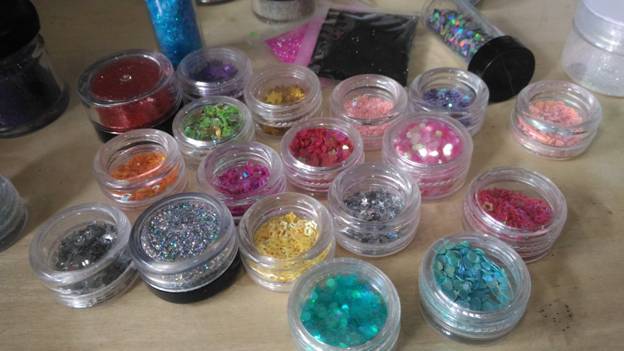 Sparkle is very much in vogue right now, and mermaid and unicorn inspired looks are all over Instagram and Facebook. I adore glitter myself and love to incorporate it even to my everyday looks. The great thing about glitter is that you can add a subtle sparkle for a sweet looking glow, or go all out and let your inner mermaid shine.
Glitter is versatile, eye-catching, and boosts your confidence — if you know how to rock it. Whether you want a dazzling, glittery look for a music festival or wish to add understated sparkle to your day look, here are eight glitter tips to bring out the mermaid in you.
1. Know Your Glitter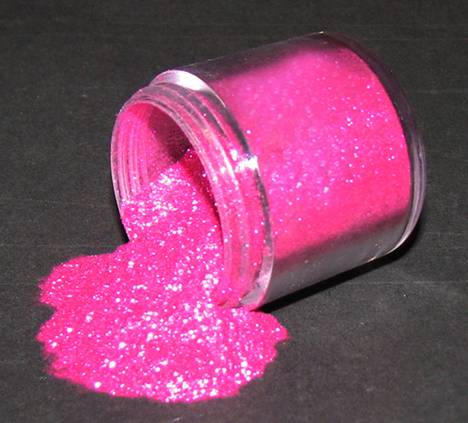 There are different types of glitter, and not every type of glitter is suitable for your face. It is important that you know the difference between craft glitter and cosmetic glitter.
Craft glitter is the type of glitter you can find in an art supply store. They are usually made from metals or plastics — these materials can get in your eye and may irritate your skin, which is why I strongly advise that you do not use these types of glitter near your eyes. They are usually okay to use on your nails, however.
Then you have cosmetic glitter, which is usually made of either mica (a type of mineral) or a special grade of skin-safe plastic. Cosmetic glitter is non-toxic even if ingested in small quantities. It also has a smaller, rounder shape, making it suitable for use around the eye and mouth area.
Different types of glitter also produce different types of effects. This includes:
Metallic — Has a shiny, reflective finish
Pearl — Diffuses light for a subtle glow
Iridescent — Also called 'duo chrome' or 'color shifting', iridescent glitters change to reflect two colors, usually gold to green, or pink to blue. Some may produce more colors.
Holographic — Holographic has a more intense rainbow shift as compared to iridescent glitters, and is reminiscent of CDs and lasers.
2. Pick the Right Shimmer Blush or Highlight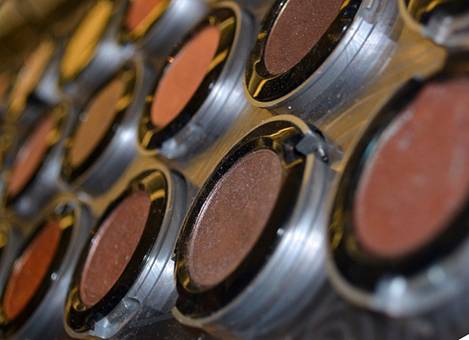 I used to only buy matte blushes up until I received a shimmer blush from a friend — it changed my life forever!
It was a muted pink with fine gold glitter, and it gave my cheeks such as radiant, luminous glow. Be sure to find a color that matches your skin tone — remember that warm toned blushes complement warm toned skin colors, and that a cool toned blush matches cool toned skin.
If you want a more dramatic look, try investing in a good highlighter. I prefer powder highlights over cream highlighters, but it all depends on your personal preferences. Pick a highlighter that is at least two shades lighter than your skin.
3. Use Sparkle as an Accent Around the Eye Area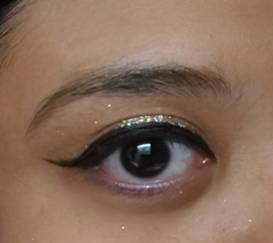 Glitter around your eyes can work both ways: you can use a shimmery eye shadow all over your lid, or use it in an eyeliner as an accent. I love buying glitter eyeliners and usually wear them in a thin line above black liquid liner.
I also love using "tear drop" eyeliners, which allows you to apply subtle shimmer to your lower lash line, or right on the inner corner of the eye. You can find tear drop eyeliners in Korean makeup stores, such as Etude House.
4. Use Glitter and Gloss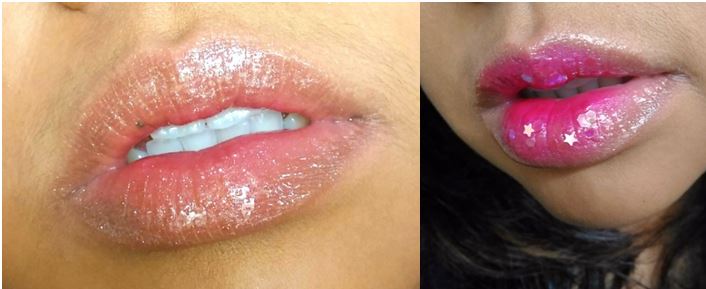 Glitter and lip gloss are practically made for each other. Glitter glosses are still very popular, and most of them produce a brilliant, sparkling finish. If you want a more artsy look for a photo-shoot or a night out clubbing, you can apply additional glitter to the middle portion of your lips.
5. Use the Right Base to Ensure it Sticks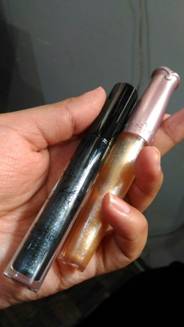 If you plan on using loose glitter, make sure that you use the right base for it; otherwise, you might end up shedding glitter everywhere like an overgrown Tinkerbelle.
You can find liquid glitter bases online or in professional makeup shops, but the most cost-effective option is still petroleum jelly. Simply apply a thin layer of petroleum jelly to the areas you want highlighted, and then complete it with a light dusting of glitter.
For large pieces of glitter and rhinestones, use cosmetic adhesive or a dab of eyelash glue instead.
6. Pick Up Large Glitters with a Wet Brush or Toothpick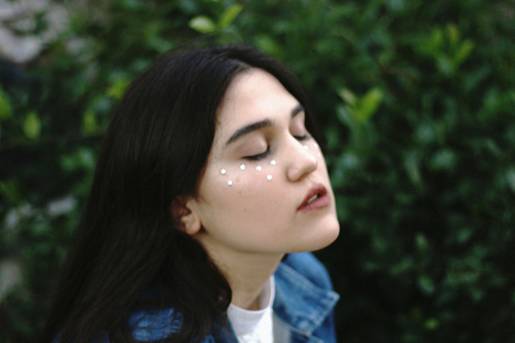 For large accent glitters that require careful placement — such as on your nails or on your face, pick it up using a small, wet brush or a toothpick. This will allow you to place each individual piece accurately. This method also works well with rhinestones and sequins.
7. Control Fallout with Translucent Powders and/or Tape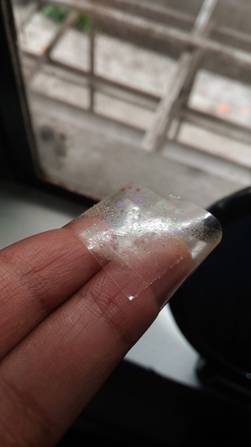 Glitter gets everywhere, there's no doubt about that. To control fallout while applying eye shadow, dust your face with a translucent powder first. The loose powder will prevent the glitter from sticking to your skin as it falls. Then, all you have to do is to sweep away the excess powder and glitter with your makeup brush.
If that doesn't work, you can also use tape. Just wrap some tape around your fingers, sticky side up, and dab it on your face to remove unwanted glitter.
8. Apply Glitter Polish with a Sponge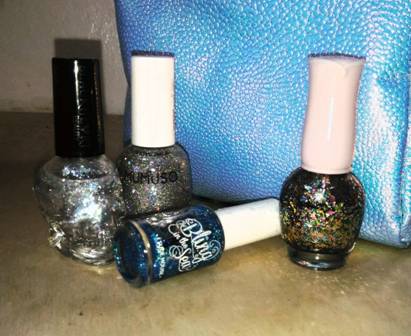 Glitter nail polish is one of the best ways to wear large, chunky glitter. Unfortunately, glitter polish rarely looks like it does out of the bottle — it often leaves gaps and the brush does not pick up a lot of the glitter. While you can build it up with multiple layers of polish, this is not recommended because it will get too thick and gloopy. It will take forever to dry!
Instead, apply your polish with a disposable makeup sponge.
Firstly, you will have to wrap your fingers with tape or liquid latex to keep the excess away from your skin and cuticles. Next, you will apply the polish to your sponge. The sponge will soak up excess polish, leaving only the glitter.
Then, you can dab it onto your nails for maximum coverage. The final step is to remove the tape or liquid latex, and to seal in your nail polish with a clear top coat.
And that's it! Go forth, you magical mermaid!
When it comes to glitter, don't be afraid to venture out into deeper waters — be that seductive siren that you know you are. #Glitterislife
Kallie Moreno
Kallie is just a little weird and doesn't like sunlight very much. She subsists on tea and fancy lip balms.