[video src="https://instagram.com/p/BD8tpQxysrS/"][video src="https://instagram.com/p/BD1Z04cSsuZ/?taken-by=kyliecosmetics"][video src="https://instagram.com/p/BDcq5-bysiJ/?taken-by=kyliecosmetics"][video src="https://instagram.com/p/BDL5jf4SskB/?taken-by=kyliecosmetics"]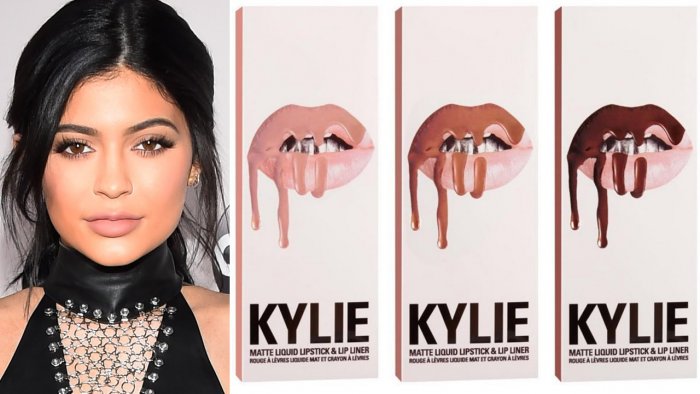 To be honest, I wasn't a big fan of Kylie Jenner. If I were to choose between her and Kendall, I'd go for the latter (she's my bias) because of her fabulous modelling skills and au naturel look. In my opinion, Kylie was just all about overlining her lips, wearing too much lipstick, and (probably) getting lip fillers here and there.
But, with the recent craze over her line of matte lip kits and glosses, I finally understood the fuss around her — there is art in painting your lips.
When I think about Kylie Jenner, her lips are the first thing that comes to mind. Her obsession with making them look good is no secret. After starting her range of hair extensions, the 18-year-old reality star ventured into the world of cosmetics by launching her first lipstick line as part of her self-titled lip kit.
And the rest, as they say, is history.
Lip Kit Basics: What You Need to Know
The youngest Kardashian-Jenner sister released the first batch of lip kits last November 2015. Women who wished to copy her plump lips immediately went online and within hours after the first sale, Kylie's Lip Kits were officially sold out.
Each box contains two products: a bottle of matte liquid lipstick and a lip liner. The first batch came out in three shades: Dolce K, Candy K, and True Brown K. Eventually, Kylie added more colors to the spectrum with Posie K, Koko K, Mary Jo K, and 22. The latest addition was a dark violet shade named Kourt K, after Kylie's oldest sister, Kourtney.
The reality star also recently released a batch of lip glosses in nude shades to complement the lip kits.
The Hype and Swatches: Why Girls Go Gaga
Like I said, I was never a big fan of Kylie nor was I into lipsticks. I didn't even know what a lip liner was for. But, when King Kylie released her lip kits and I followed Kylie Cosmetics on Instagram, I (like many other girls) was immediately hooked.
The year 2015 was all about bold and nude lip color. Girls no longer settled for the typical red or pink shades; they gave their looks an edge with darker colors. Kylie was a reflection of this sentiment with her endless selfies on Instagram, and when she turned her lip obsession into a kit, girls followed suit.
The matte effect of the liquid crème gives your lips a bold look with wax-like texture that's perfect for a night out. Kourt K (violet), Mary Jo K (red), and True Brown K (brown) can help you achieve that. If you're looking for a more subtle and natural lip, Kylie's range also offers nude and pink shades (Candy K, Dolce K, Posie K). Seeing the swatches on different skin tones proves that anyone can look good with King Kylie's glamorous lip kits. I've watched countless videos reviewing her lip kit and the opinions are the same: THEY ARE WORTH THE MONEY AND EFFORT.
The Alternatives: While You Wait
I personally can't resist a good matte lipstick. Seeing Kylie's range triggers the inner make-up lover in me. Unfortunately, her kits go only on sale online, and getting one is pretty much like the Hunger Games. Her lip kits are often sold out within minutes, causing frustration to other lip kit lovers (such as myself).
So, what's a frustrated make-up lover to do? Look for dupes, of course.
While you wait for your turn, there are plenty of alternatives that can give you the same effect for a lower price. I use NYX's lip cream, which is available in a wide selection of shades. From bold to natural, this lip cream has everything for you. The product also comes with an easy applicator and a pleasant smell of vanilla every time you apply them on your lips.
Kylie is also a big fan of Colourpop's liquid lipsticks. The Ultra Matte Lip in Beeper shade is a dead ringer for Dolce K. If you're in love with the red shade of Mary Jo K, Sephora's Cream Lip Stain in Always Red is the perfect alternative.
Kylie's Lip Kit restored my love for lipsticks and bold colors. The craze is definitely getting to some of us, so while we wait for our turn, let's experiment with the shades that we have and rock our best Kylie Jenner pout.
Ashley Petallano
Ashley is an awkward potato in love with words, Kpop, and corgis. She spends her free time dancing like one of those balloon things you see in malls.