You may not realize it, but when it comes to all things beauty, you've probably been guided, at least in part, by Agoo Bengzon. She's Unilever Philippines' resident beauty expert and a Pond's ambassador. She has also worked as Preview Magazine's Beauty Editor-at-Large as well as Beauty Director for Summit Media.
During the recent launch for the new Pond's Pearl Cleansing Gel, the first event of the year for the brand, Agoo spoke of some of the more popular trends in beauty this year, and we were able to note that these were all angled toward convenience, low-effort application, and natural beauty. Keep reading to learn what three trends this beauty guru believes are here to stay.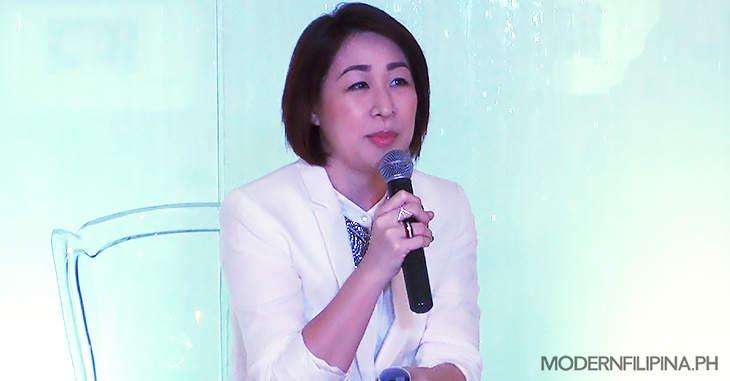 1. The Bare Minimum
Agoo mentioned that this trend kicked off in the Spring/Summer season of 2014, with models walking the runways wearing little more on their faces than foundation and concealer. Of course, she pointed out, there were also shows in which makeup artists had to heap a lot of makeup on the models to make it look like they were wearing nothing. "I really like that look," she said of the bare makeup trend. "It's really fresh and breathable."
One secret to this look, Agoo shared, was a good skincare regiment. "In the past few years, I've really invested in skincare, and I've noticed that when I care for my skin, I don't really put as much [makeup] on." She said that she would just use a little BB cream to cover up the flaws. "But when your skin is really good, there's really not much to cover anymore."
But that's not the only reason she's an advocate of good skincare. "I wanna mention also that the reason why it's good to invest in skincare is it really cuts down your prep time in the mornings. If you're a career woman, it's hard to set aside 30 minutes a day just to do your makeup. But if your skin is good already, then, you know, you only need to do a little to look good. And I'd add also that you actually look more youthful when you don't put so much makeup on."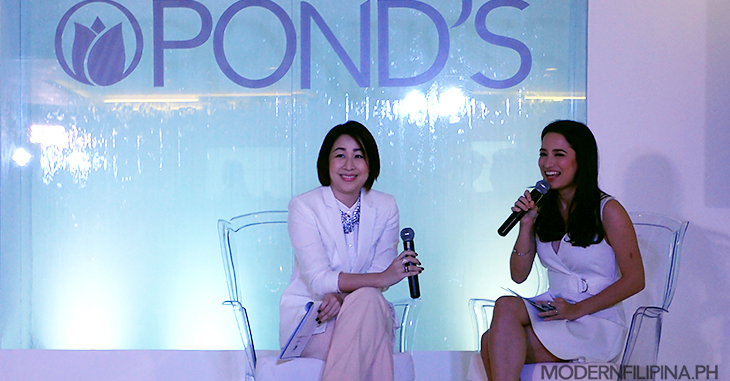 2. Multitaskers
"Multitaskers are the products that work double duty," Agoo explained. "So for example, there's this mascara now which comes with a vibrating wand, so you don't actually need to use an eyelash curler anymore. It does the job for you. You just hold it, and it curls your lashes already. And then you also have the eye serums which come with a roller ball applicator. So the role of that is it actually disperses the product evenly and it also cools the area so it kind of depuffs the area." While one tried-and-true way to combat puffy skin is to stick a spoon in the freezer then, once the metal is cold, press it against puffy areas. Getting an eye serum with a roller ball applicator makes this beauty hack unnecessary.
"And then there's also the hair products which actually condition your hair. It's leave-on. It will nourish your hair and at the same time make it look shiny."
[crp]
3. Gel Products
"We've seen a lot of gels in the past few months," Agoo said. "I don't know if you're familiar with the brow gel. That actually tames your stray hairs and just makes your brows look well-groomed without looking like you put so much makeup on. And then there's gel nails, which lasts forever. It's perfect for traveling, you don't have to touch up your nails anymore."
And of course, there are products like the one Pond's has just introduced. "Of course, there's the cleanser. The beauty of a gel cleanser really is that it doesn't strip your skin of essential lipids and emollients. So unlike a regular cleansing soap,… it's really an intelligent product because it knows where to put hydration in. The formula doesn't just strip your skin completely. It knows that it needs to keep the hydration in, the essential moisture in, but at the same time, it knows how to clean your skin gently. It's actually perfect for those with sensitive skin." Agoo points out that it also adjusts to the weather (such as in the Philippines, where it's very humid).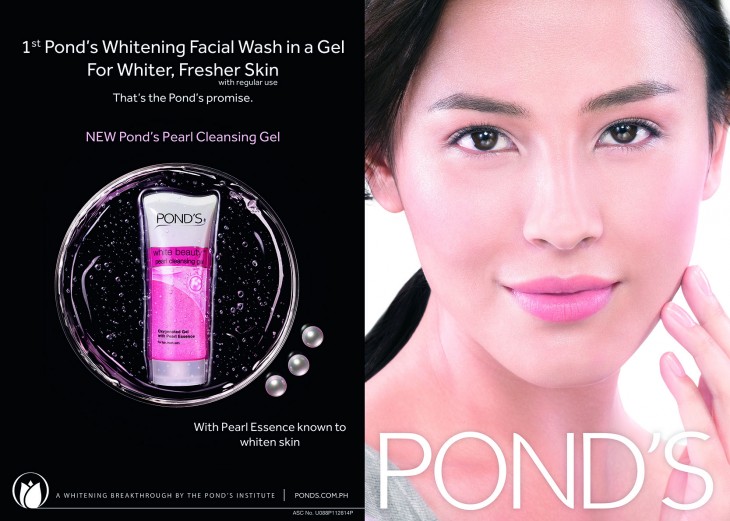 The new Pond's Pearl Cleansing Gel is a whitening facial wash that cleanses, refreshes, and whitens the skin without drying it. Because it is in an oxygenated gel formulation, it is lighter in texture, its milder ingredients allow its essential properties to dissolve faster and therefore perform more effectively, and it locks in moisture, ensuring that your skin ends up softer and more supple.
Be one of the first to try the new Pond's Pearl Cleansing Gel. On February 20, log on to Zalora because the first 100 shoppers will get free shipping with their product purchases. Otherwise, you can find it in leading department stores, drug stores, supermarkets, groceries, and convenience stores nationwide beginning March 2015.
Follow Agoo Bengzon on Twitter and Instagram for more beauty tips, pics, and finds. You can also keep up with the latest from Pond's by checking out their official website, Facebook fan page, Twitter feed, and Instagram feed.
Liana Smith Bautista
Liana Smith Bautista is an article writer, web content manager, manuscript copy editor, and blogger—and she thinks it's awesome that she earns her living marketing on her love for the written word.