My mom was the first facial veteran in our family. I'd accompany her to the derma and watch an esthetician clean her skin with this weird pencil-like tool. The steam, facial massage, and my mom sleeping through the process convinced me of its "relaxing" nature.
I was 12 when I had my first facial treatment. It was at a small derma clinic nearby.
I had pretty bad acne during my high school days. My T-Zone was rarely free from angry pimples or black heads. My face was always oily and riddled with spots.

To get rid of the annoying pustules, I decided to go through with my first facial.
God, it hurt.
It really did. I remember trying to hold back my tears as the esthetician got rid of my blackheads. She'd tell me to hold on just a little bit when she'd try to extract an infected zit. By the end of it, I was red and felt the bravest in my entire life.
Despite the pain, I kept going back to my esthetician. This was my life for ten years.
Why I Loved Facials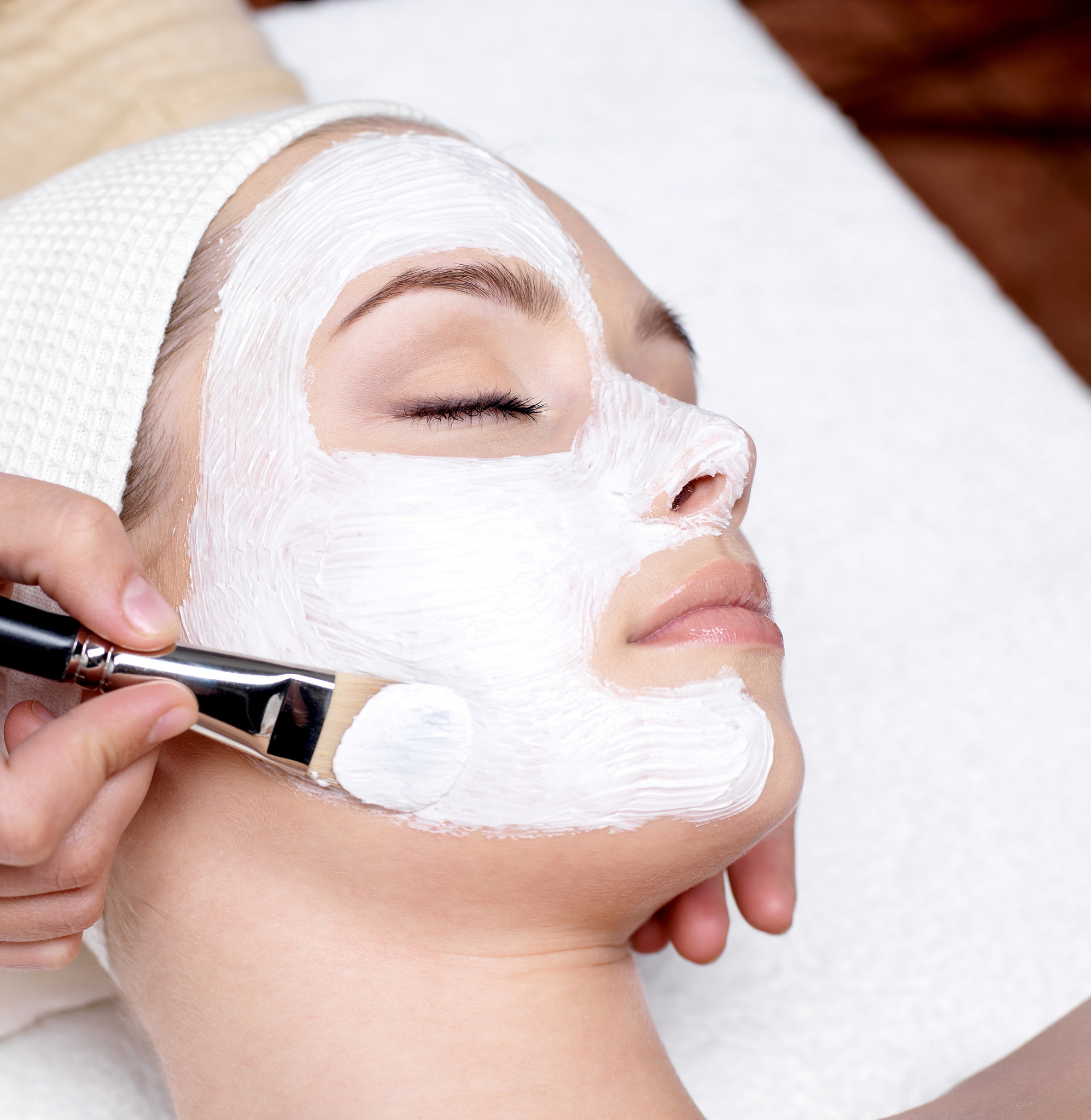 Pimply and oily-faced me was desperate to keep the genetic acne at bay. Every time I had a facial or a checkup, I'd be free from blackheads and whiteheads. I need not worry about having super red pimples, especially when that time of the month rolls by.
Every facial also began with a massage, which was the best part. My esthetician would rub my face with lotion in a circular motion, prepping it for the steam. I also enjoyed the warm towel rubs during the end. During that time, a hundred bucks were enough to get you a cold snail face mask.
The extractions were bittersweet. Over the years, I got used to the pricks; sometimes, I even enjoyed them (the feeling of the metal tool brushing on my forehead was deeply relaxing). Still, there were moments when I had to keep the tears from falling.
Facials became part of my skincare routine. During the months I went without, my face would break out, and I'd feel terrible. I just had to see my esthetician.
A year ago, I stopped.
Why I Stopped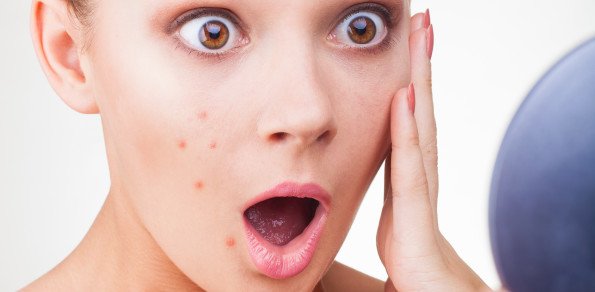 Don't get me wrong. There were some benefits to regularly having my face cleaned every month.
The first reason: it got a little pricey.
The second reason: I ran out of time. My schedules were always hectic, and the free two checkups always landed on weekdays, which I can't do now since I have a job.
The third reason: I felt like the facials didn't do much for my face anymore.
Whenever I had a facial, I'd still experience breakouts and scarring. My face would only be clear for a couple of days before the same problems resurfaced. If I failed to go to a checkup, I'd have to endure weeks of pimples and redness.
My friends have been telling me to stop having facials. They said that pricking is bad for the skin and it worsens the acne. Even Google's searches came up with the same thing.
I came across an article from Livestrong.com, which discussed the side-effects of facials. Below are some of the unpleasant cons (which I experienced):
Redness and Irritation. The pressure from extractions results in red and blotchy skin.
Scarring. Using tools to extract impurities from the pores damages the outer layer of the skin. Vigorous pricking can also cause bleeding and cuts. This makes your skin susceptible to scarring and infection.
Breakouts. According to the article, I was experiencing post-facial breakouts due to the bacteria that made their way back to my face during the treatment.
What I Did
I stopped facials, but I still had pimples. What's a desperate girl to do?
My first plan of action involved investing in good skincare. I got tired of always concealing my zits with makeup (plus, always using foundation and concealer further irritated my skin). Instead of spending on cosmetics, I visited the local Korean skincare shop.
The Face Shop's Dr. Belmeur Clarifying Starter Kit was my saving grace during this trying period. It was expensive, but the set came with toner, moisturizer, and face wash. I also bought the Jeju Volcanic Ash Clay mask to address my big pore problem.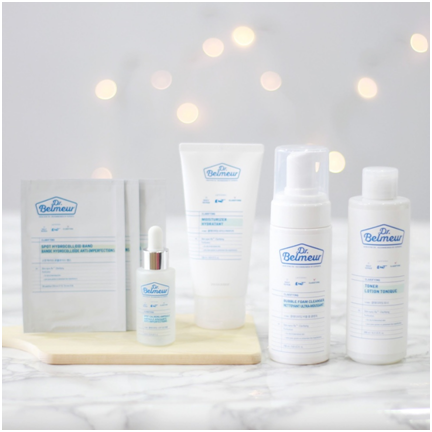 For the pesky zits that won't go away, I used their Clean Face Spot Corrector. When that ran out, I turned to Belo AcnePro Spot Corrector.
I also use regular Kojic soap to wash my face. At first, I was hesitant to switch from my old oatmeal soap (which was recommended by my old esthetician). I read up on Kojic Acid first and discovered that it inhibits the production of melanin (skin pigments), which lightens scars and spots.
Apart from the products, I formed new habits, too.
I stopped using foundation every day. For someone who's insecure about her skin, this was a challenge. But if I wanted my skin to get better, I had to be content with using only eyeliner. I only put on a full face of makeup during the weekend or on special occasions.
I also tried to eat healthier (emphasis on the word tried). Even though I hate vegetables with pure pleasure, I'd always eat them. I stayed away from fried foods (such sacrifices, am I right?) and sweets.
All of these efforts took more than a year to work.
And now, here we are.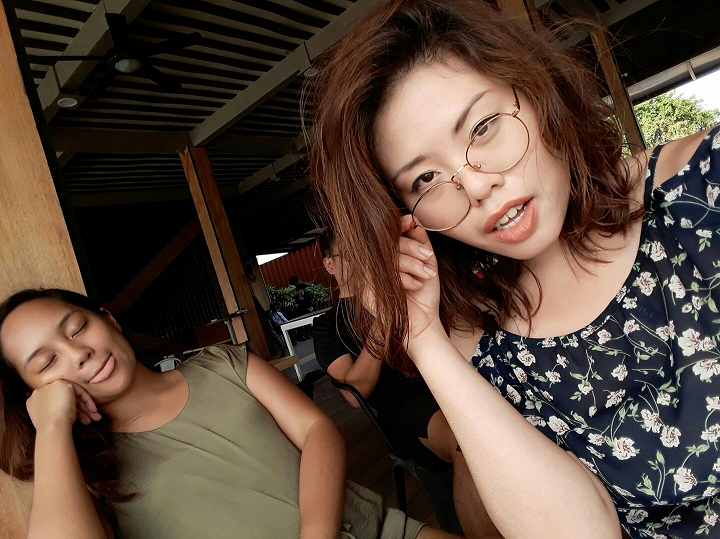 I still have a few red spots here and there; before my period starts, I still have PMS-related breakouts. But I like my skin better now. Even my mom (a.k.a. the number one critic of my skin) says my face got better — way better than when I had those facials.
I'm not saying facials won't work for everyone; it's still a case-to-case basis. Always consult a derma first before you do anything to your skin. Mine called for a more tedious and natural approach.
Skincare miracles do happen. With a little research and help from your derma, you'll find that fix — with or without a facial.
Ashley Petallano
Ashley is an awkward potato in love with words, Kpop, and corgis. She spends her free time dancing like one of those balloon things you see in malls.