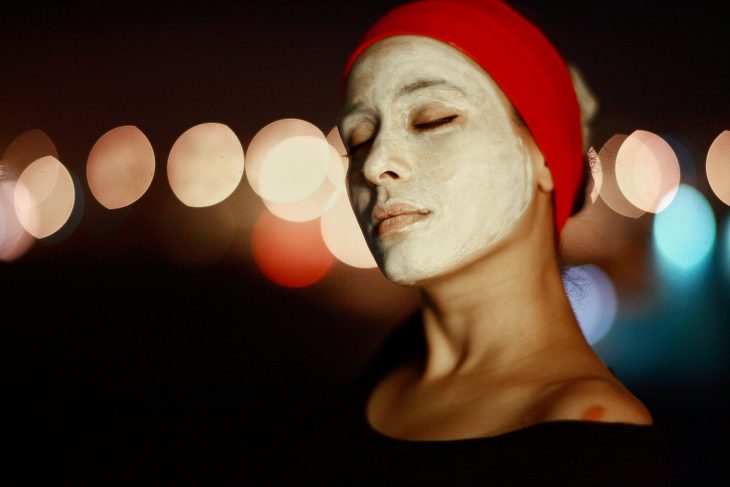 Tea tree oil is a well-loved veteran in the skincare world. This natural ingredient, derived from the leaves of the Melaleuca tea tree, is popular for its antibacterial and antiseptic properties. In terms of facial skincare, tea tree is famous for being an effective remedy against mild to moderate acne.
Your Acne's Worst Enemy
If you suffer from oily and acne-prone skin, tea tree oil is your new best friend. Various studies have already proven its skin magic. But how does it exactly work against your breakouts?
Tea tree oil's antimicrobial properties efficiently act against bacteria that trigger acne. It penetrates deep into the skin and clears your sebaceous glands (i.e., the small glands in the skin that secrete oily matter into your hair follicles to lubricate the hair and skin). Regular use of tea tree oil unclogs your pores, which disinfects them and reduces breakouts.
Tea tree also acts as a solvent because it removes grease and dust easily, protecting your skin from oxidative stress.
Tea Tree Every Day
Whether you suffer from a small zit or have patches of acne all over your face, try incorporating this natural remedy to your daily skincare routine.
[REMINDER: while tea tree is good for the skin, refrain from overusing it. Too much tea tree may result in oilier and acne-riddled skin]
1. Start your day with a good cleanser. COSRX's Low pH Good Morning Gel Cleaner is the perfect product for your morning hilamos routine. Apart from tea tree oil, this product also contains BHA, which is perfect for improving the skin's complexion and texture. This deep facial cleanser is ideal for all skin types.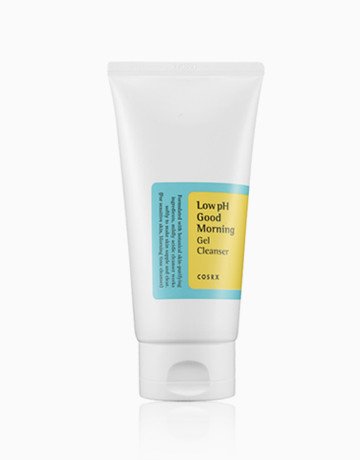 2. Want a more thorough cleanse? Hello Gorgeous' Tea Tree Soap thoroughly cleans the skin by removing dead skin cells and dirt. It treats and tones troubled skin with tea tree oil; heals and protects with antifungal, antibacterial, and antimicrobial properties from virgin coconut oil; and brightens uneven skin tone with niacinamide.
Be gentle when using this one. It contains rough almond granules, which exfoliate your skin.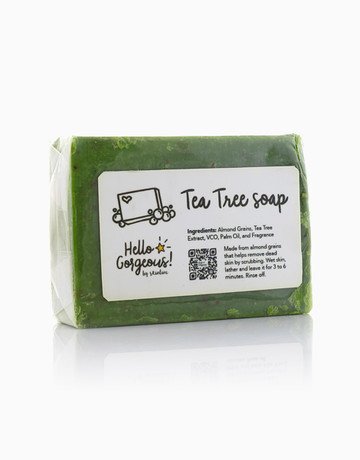 3. Hydrate your skin and keep it breakout-free with COSRX's Oil-Free Ultra Moisturizing Lotion. This moisturizer is specifically formulated for acne-prone skin and works well with other acne treatment products. Apart from keeping your skin hydrated, this lotion also fights inflammation and redness.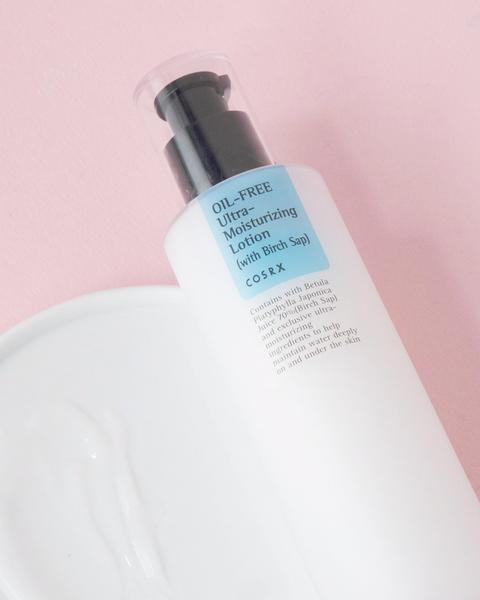 4. What better way to de-stress at home than to sit back and relax with a cold sheet mask. 4. What better way to de-stress at home than to sit back and relax with a cold sheet mask.
I'm a big fan of tea tree masks from Etude House and MEDIHEAL. The former, which costs only P78 does not feel sticky after application and calms down unwanted zits the next day. MEDIHEAL's Tea Tree Care Solution, on the other hand, unclogs pores, soothes dry skin, and controls sebum production.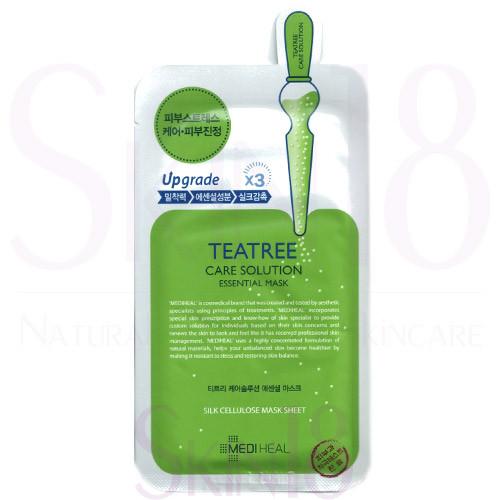 5. Did an obnoxious zit or two appear on your face? Dry these up with The Face Shop Clean Face Spot Corrector. Apart from tea tree oil, this product also contains glycerine (which improves the skin's natural protection), niacinamide (which addresses skin discoloration), lactic acid (which exfoliates the skin), and Portulaca oleracea extract (which possesses anti-inflammatory properties).
Apply the gel to the infected area and wait for a day or two. It doesn't immediately erase your pimple, but it gradually dries it out.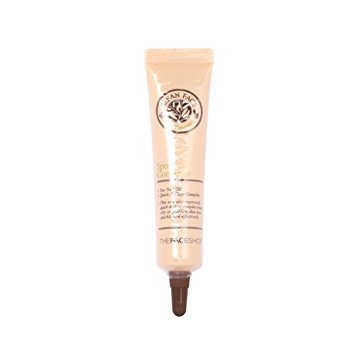 One of the secrets to clearer skin is sitting on a shelf near you. Incorporate tea tree oil products to your daily skincare regimen and see how your new BFF keeps your skin looking clean, fresh, and beautiful. But talk to your dermatologist first to see which products are perfect for you.
Ashley Petallano
Ashley is an awkward potato in love with words, Kpop, and corgis. She spends her free time dancing like one of those balloon things you see in malls.