Dyan Carolino
Dyan is a 25-year-old writer with a sense of humor…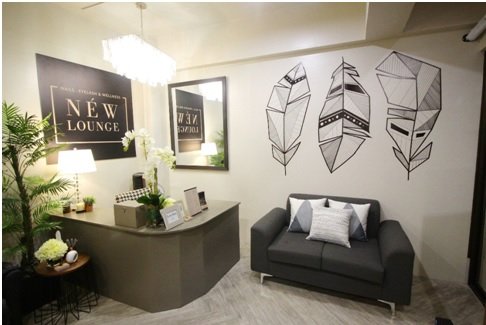 In our ideal world, we would wake up looking like Liza Soberano or Marian Rivera. But between family, work, chores, and a long list of to-dos, most of us tend to sacrifice our beauty time to get everything done.
But what if I told you that it's possible to wake up looking fresh? Or perhaps wake up with Bambi lashes, without a raccoon eye from all that leftover mascara?
Curious? Good, because NÉW Lounge, a salon that offers eyelash extensions and more, recently opened shop in the South.
The "NÉW" in NÉW Lounge stands for nails, eyelash, and wellness — the salon's speciality services.
"Beauty, comfort, and convenience CAN exist – it's a brand new era where you no longer have to trade one for the other," said Bianca Maloles, model and NÉW Lounge Board of Directors Member, during their launching party last November 18.
Sable Light Eyelash Extensions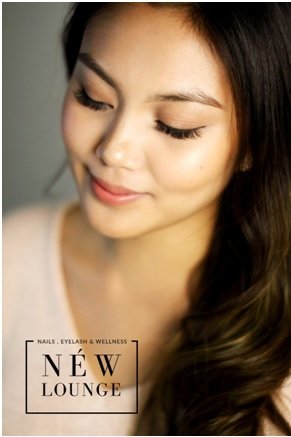 What makes their eyelash extensions different from other salons' is that they use sable light lashes. Unlike synthetic, real mink, and faux mink lashes, this material has the closest attributes to natural hair. It's also softer than silk and boasts anti-bacterial properties.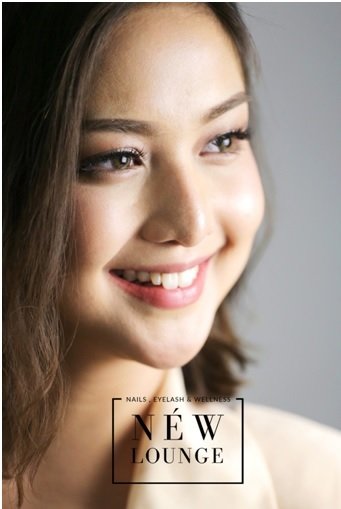 Not only that, NÉW Lounge also uses the Professional Fan Lash Technique, a signature technique that thoroughly identifies each lash strand to have it naturally fit with each natural eyelash.
You can choose between the Classic Eyelash or Volume Eyelash (Natural Volume, Volume Doll Eye, or Volume Cat Eye). I had my cat eyes done by one of their friendly eyelash technicians. She was kind enough to help me choose the style, and was patient and precise with the application. I loved the results — the lashes didn't feel heavy, the spacing and volume were just right, and my eyes pop.
Gel Nails and Wellness Services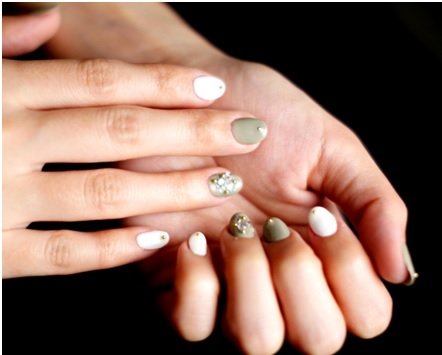 As for NÉW Lounge's mani-pedi range, they offer the NEW Gel System, a gel nail technology that increases the adhesion between the nail and the gel without damaging the nail surface.
"Not only do our lash artists and nail technicians offer their most meticulous expertise and stylish attention-to-detail, they are also equipped to recommend you skin care products and slimming/detox juices that we carry, to complement your healthy lifestyle," says Brand Manager and Board of Directors member Nicole Faustino.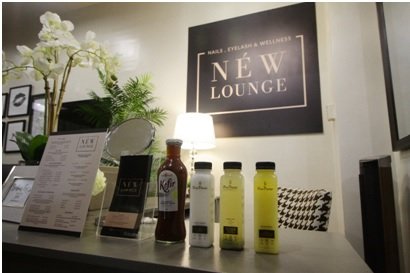 Minimalist Beverly Hills-Inspired Interiors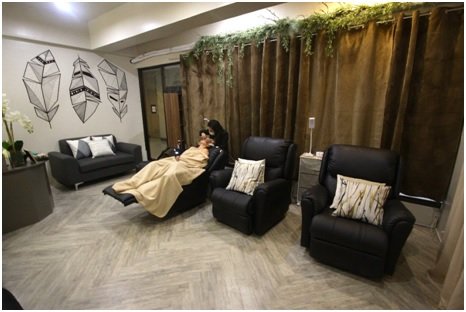 NÉW Lounge also has this minimalist Beverly Hills inspired interiors in their Pamplona Dos, Las Piñas location. The ambiance is great—very luxurious, inviting, and relaxing. The walls are toasted beige, and the flooring is a medium tone wood; it's the perfect, unique space for an eyelash treatment and nail spa experience.
Every busy, on-the-go Pinay deserves to feel beautiful and confident in how they look. And when you can get that from a salon once a month, you really won't have to sacrifice your beauty time to get everything done.
Dyan Carolino
Dyan is a 25-year-old writer with a sense of humor of a prepubescent male. On weekends, she hibernates.