Mai Porras
Pint-sized Pinay. Writer by day, mermaid by night. Loves coffee,…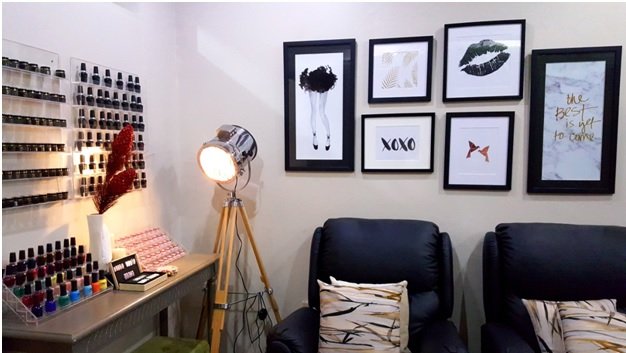 South girls, rejoice: there's a new go-to salon that promises pretty nails (and lashes!), but minus all the pain and painstaking maintenance.
Too good to be true? Nope. I dropped by for a makeover and here's an honest-to-goodness review of my discovery: NÉW Lounge wellness lounge in Las Piñas.
A Confession
I'm a big fan of nail polish. When I was younger (and had more time on my hands), I would change nail polish almost weekly and be extra excited about intricate DIY nail art.
Lately, though, I've been doing a lot of adulting, and my nails took a beating. In between frequent dishwashing, scrubbing of sinks and tiles, tapping on the keyboard, and other tasks, I ended up with brittle, badly damaged nails that cracked easily. Don't even get me started on the state of my toenails. Most days, I detest how I can't wear cute sandals because I feel so embarrassed by the way they look.
But now I found NÉW Lounge.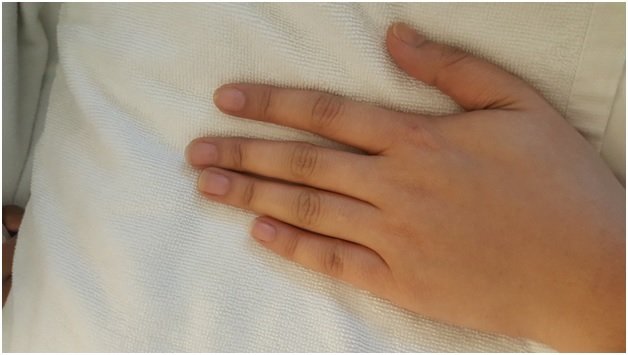 We all know tiis ganda so well. Never mind if your new shoes pinched at the toes. Never mind if the nail technician almost carved the life out of your nails, or if your eyelash extensions were stiff and heavy. If they made you look prettier, you're ready to bear it all for beauty.
NÉW lounge aims to change all these. The NÉW in their name stands for nails, eyes, and wellness – the three main services they offer. The salon's owners, best friends Nicole Faustino and Bianca Maloles, want Modern Filipinas to enhance their beauty, without resorting to tiis ganda.
As someone who haunts salons, I was skeptic about the existence of pain-free beauty treatments, but decided to find out for myself.
Makeover Time!
My initial thought when I set foot in the lounge was "Wow, this place is posh." And it was, with its modern-rustic interior, plush chairs, and eclectic decorations. They sat me on one of the reclining chairs, draped a soft towel over my legs, and started working. With ambient music playing in the background, I went into a relaxed mode immediately.
I requested gel polish for both my hands and feet. I had my own Glam Team: Joy on my hands, Jem on my feet, and Jed on my lashes. Three people working on the same client at once meant I didn't have to wait forever for my gel mani-pedi to finish (and honestly, lakas maka-artista!). The only reason I stayed longer than two hours in the salon was that they were meticulous about applying my lash extensions, which I didn't at all mind.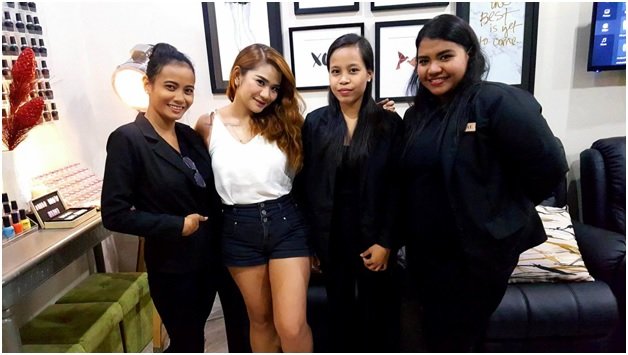 The Verdict
Ambiance – 5/5
A tasteful chandelier hung at the reception area; three La-Z-Boys were lined against one wall, while the other walls featured interesting framed photos and typography. The environment was super comfy and relaxing, and everyone made a conscious effort to speak in hushed tones to prevent disturbing the clients – just what I needed after a long week.
Location – 4.5/5
Now, this was the only drawback for me. While it's easy to locate (across All Day Supermarket at Vista Mall), it's not super accessible for those who live in the North. I heard that they might be opening new branches in Alabang and the North soon, let's keep our fingers crossed.
Staff – 5/5
Everyone in the team was polite and professional, and they remember you by name. They go the extra mile to make you feel relaxed, without being pushy. I kept worrying about the state of my nails, but they never made me feel uncomfortable about it.
Technique – 5/5
If there was anything that kept me from going to salons to have my nails done, it's always the thought of ending up with bloody fingers (murdered, as your friendly neighborhood parloristas call it) or worse, an ingrown toenail that requires surgery to remove.
True to their promise of painless beauty, the nail technicians at NÉW Lounge were able to thoroughly clean my nails pain-free. I was really happy with the result – my nail beds all clean, my cuticles pushed back and nipped, all the cracks buffed away, and any ingrown nails removed, without even the slightest hint of pain. I'd honestly give their technique 10 stars if I could.
Staying Power – 5/5
Two weeks after my mani-pedi and my nails are still intact, thanks to the NÉW Gel System, their very own gel nail technology that enhances the adhesion between the nail and the gel without damaging the surface of the nail.
Nail Polish Variety and Quality – 5/5
They're honest about which polish types are life-proof, and which tend to chip away faster. Regarding color, they have it all, from nudes to electric pinks, glitters to matte, and more. I won't say any more; see the available colors and styles for yourself.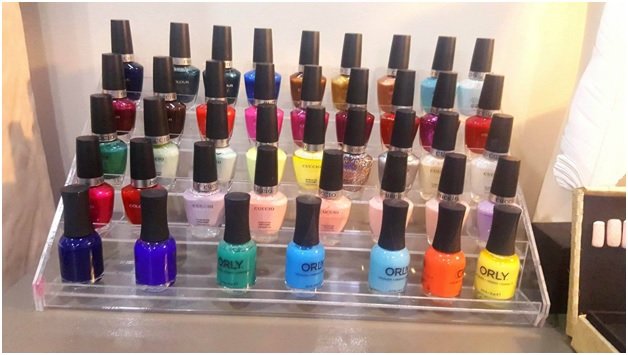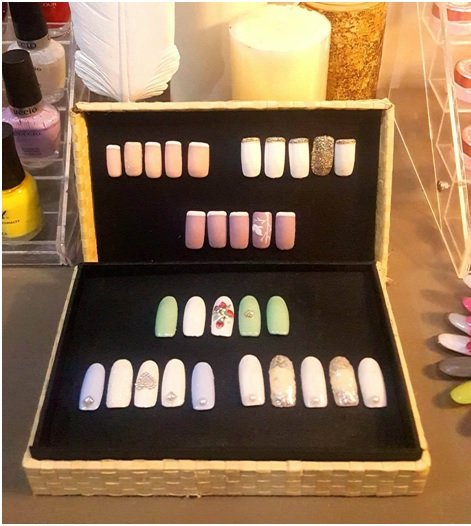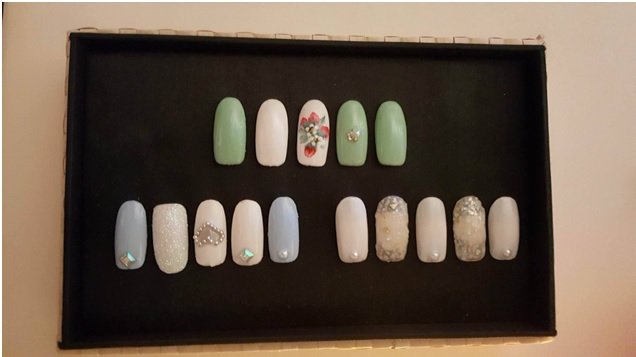 The Finished Product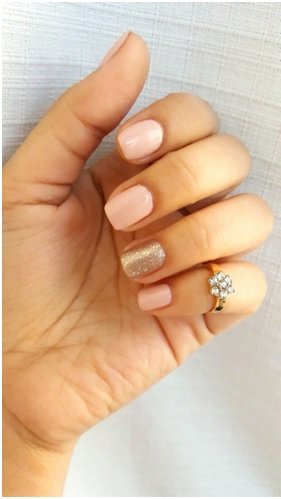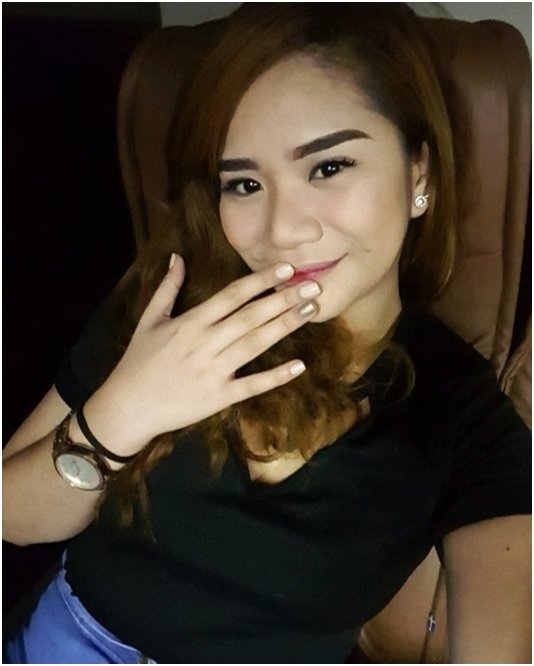 I walked out of NÉW Lounge feeling like a celebrity with my immaculate, nude-colored nails and my thick yet lightweight, cat-eye eyelash extensions. It also did help that the staff treated me like VVIP the entire time. I loved everything about my visit, from the ambiance, and the customer service to the painless treatments and the results.
The search is over: I have found my new go-to salon!
Mai Porras
Pint-sized Pinay. Writer by day, mermaid by night. Loves coffee, elephants, and the old book smell. Adoptive Mom to Churro, Laya, Alab, Chelsea, and Ivory, who all have four legs.