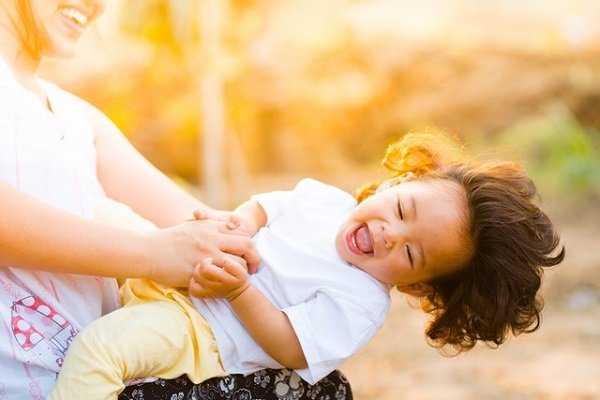 Mornings brought excitement for Nidang back when her children were in grade school. Her daughters looked forward to their classes, and she woke up early to prepare their baon—a hearty lunch, sandwiches, and chocolate drinks. The only difficult part of her daily routine was her eldest, who loved to sleep in on the weekdays.
They set the breakfast table with three plates; one for her, one for her elder daughter, and one for the youngest girl. She has separated from their father, but the breakfast table is happy and content.
Nidang, now 53, is one of two million single moms in the Philippines, where a "complete" and "normal" family is glorified and idealized. Anything that doesn't fit the mold is labeled broken, inadequate, and for the most part, unhappy.
The truth, however, is that many families headed by single moms are anything but. And Nidang's story of her happy mornings is proof of that.
In fact, single moms come in all ages, professional backgrounds, and social status. While they face different circumstances, they can all agree on one thing: that single motherhood is by far the hardest, but most fulfilling hat they've ever worn.
On Handling School Shenanigans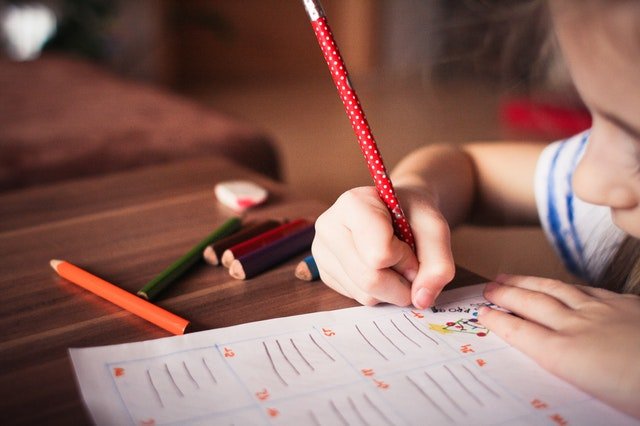 School mornings were also peaceful for Susan (not her real name), who is now 62.
In fact, thanks to her diligent children and a trusty household helper, she admitted she was mostly asleep before their school service came. The fatigue from her job as a chemist —for providing for four children and household help—sends her to deep, restful sleep during the early morning.
She wasn't saved, though, from a dilemma that plagues many moms. Her youngest, Mae, was extremely shy and afraid of her classmates. "When she saw other children, she cried. I had to take long lunch breaks from work so that I could have lunch with her." Thankfully, Mae overcame her reserve and learned how to make friends (she's a really good friend of the author).
Before Susan's mornings became this peaceful, however, she had to fight with her children's father for the school that they should attend. The dad wanted to send the kids to the local public school, but the mom had other plans. "I wanted them to go to the best private schools in the city, I wanted to provide them with the best possible education."
In the end, she got her way, "I'm glad I stood my ground."
Children Help in Household Chores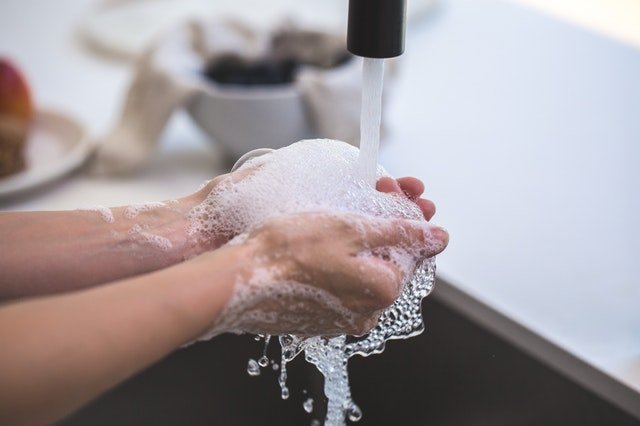 Outside school, single moms gave their children a list of things to do.
Despite having a household helper, Susan's youngest children, Martin and Mae, did chores during their teens. They swept the floors and mopped them spotless. They washed the dishes (pots and pans included) and watered their jungle of a garden, which had 10 trees and at least 50 kinds of flowers. Susan's beloved orchids received special attention. According to Mae, she could only use a spray which spritzed a fine mist over the blooms.
In Nidang's household, the children received responsibilities as early as their grade school years. They washed the dishes, cooked rice, and washed their own clothes. Beds were not to be left messy. Pillows should be stacked, sheets tucked, and blankets folded the second they leap out of their mattresses.
Chores were more imperative for children of moms working the graveyard shift.
Merle, now 72 and a nurse by profession, recalls how her children ran the household when she needed to clock in at the hospital at night. Her children prepared their own lunch from whatever was in the fridge. "At an early age, they learned how to take care of themselves."
Fuss over Finances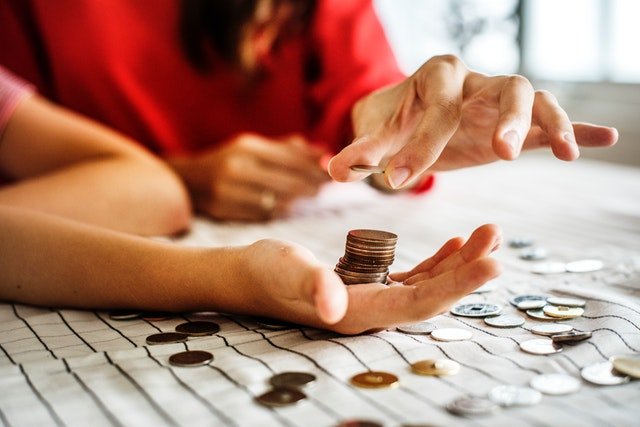 For many single moms, money woes were the biggest problem.
Merle recalls how she couldn't send her children to private schools. "During that time, my salary as a nurse cannot afford [it]. My ex-husband, at times, neglected us financially."
It wasn't just the huge bills and tuition. Sometimes, the financial problems manifested in her day-to-day routine.
"There was a time when I cannot give them money for food. They went to school without baon. Sobrang guilty ako, and awang-awa ako sa mga anak ko. Buti nalang may dumating na perang padala ang ex-husband ko. After collecting the money, nagmamadali akong puntahan sila sa school nila. Nilabas ko sila at pinakain ng gusto nila."
The biggest struggle for Susan was also money. When she figured that separation from her husband was inevitable, she saved money. But it was not enough and she relied on her two eldest children to pay for their monthly bills. "I felt guilty for doing [that] because they also just started working and having lives of their own. But we all needed to make sacrifices for the family."
When unexpected sick days come, Nidang managed on her own. "We struggled because we didn't have other family members who could reach us and extend their help." Every time her ex-husband left for work, he would give them Php500, which she would stretch for one week.
The good news is, as all strong women do, they powered through and gave their children a roof over their heads, food on the table, and excellent education.
Not without sacrifices, though.
Merle gave up the lucrative choice of working abroad as a nurse, so her children won't grow up without a mother. Susan channeled all her financial resources to her children's needs, sometimes at the expense of her own.
Nidang summarized her sacrifices in one sentence: "The one thing I had to give up was my own happiness. It would be selfish to be happy when my children were not."
The Guilt, the Burnout, and the Stigma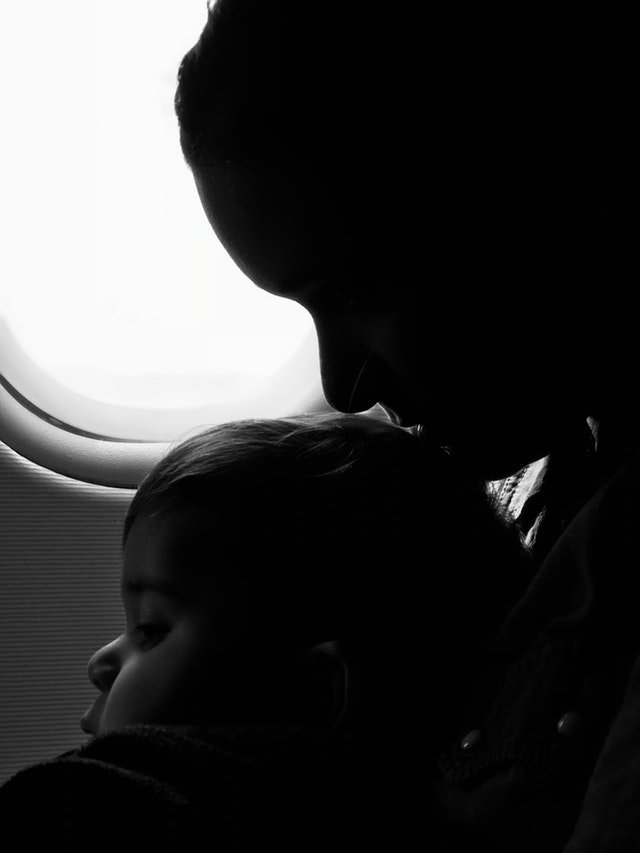 The financial problems are but half the battle that single moms face. The rest — the guilt, burnout, and effects of stigma — is often suffered privately.
Guilt, above all. A single mom may feel guilty for not being able to give everything their children deserve, for spending time away from them, or for being too hard on them.
Merle's response was to keep to herself. When her kids were young, being a single parent was not as accepted as it is today. "Ayokong magmukhang kawawa ang mga bata. I tell my children not to tell the teacher that I am a single parent."
For Nidang, the guilt manifested when she had to leave the kids for work. "I felt guilty every time I had to leave them to find another job and pursue another profession."
Single moms face burnout, too. It is, after all, exhausting to be a parent, and it's twice as tiring if you play the role of both mom and dad.
The burnout came to Nidang when both her daughters fell ill and their father was unable to help. There were times, she said, when she wanted to give up, but she reminded herself that, if she didn't stay strong, no one would be left for her children.
The burnout came to Merle late in life; she was diagnosed with depression in her 50s. She consulted a psychiatrist, and, by the grace of God, recovered from her illness.
Children weren't safe from the stigma from society, as well. Thankfully, in Nidang's case, her children were grounded and conscious of their situation. "At an early age, I already told my children the real score between me and their father."
Things weren't as rosy for Merle, however. "All of [my children] were affected. My youngest son was the most affected. He became addicted to drugs, alcohol, and gambling. We committed him to rehab. Until now, he is still our problem. He walked away from us, and we don't know where he is."
The Rewards of Single Parenthood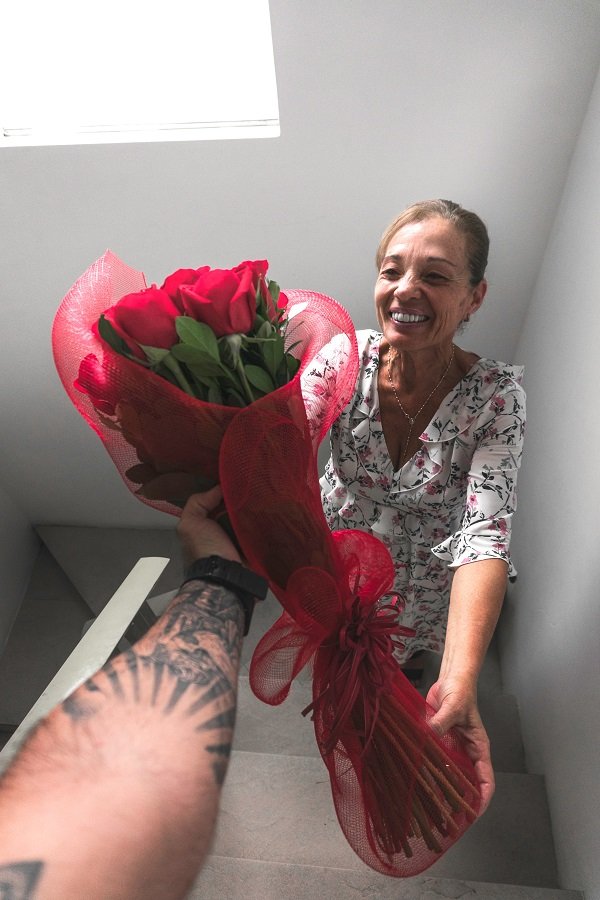 Of course, with the hardships came the reward. Seeing your children succeed in life, despite the challenges, is the single most fulfilling thing for a single mom.
Susan, for one, is proud to have proven everyone wrong. "Before, people would say that my children would turn out to be rebels because of their father. But the present is far from it." Her eldest son is a bank manager with a loving wife and a daughter. Her second is always mentioned in a local newspaper for her achievements. Her third is slated to be a supervisor. Her youngest—the shy Mae—graduated from UP.
All those happy mornings led to a happy ending for Nidang, too. "The most rewarding part of being a single mom is when you see your children finish their studies [and] pursue their careers."
Above all, however, the one thing that single moms treasure is their children's affections. As Merle puts it, "[The most rewarding part of being single mom is] being loved by your children, the support I get."
For All the Single Moms Out There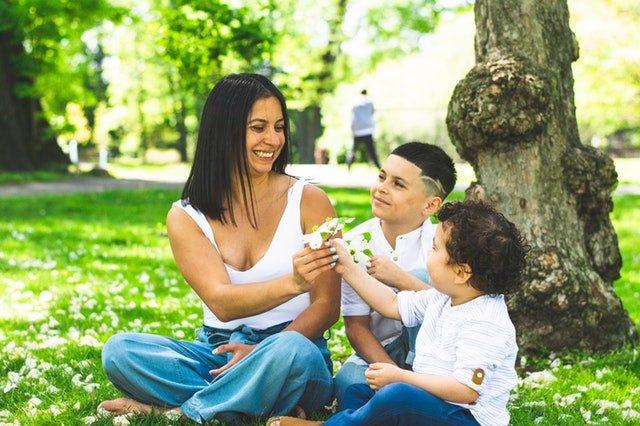 Having seen it all and done it all, Nidang, Susan, and Merle offer womanly wisdom for other single moms.
For Bravery. Nidang comforts all single moms in their journey. "You don't have to be afraid to be a single mother. [You have] nothing to be ashamed of. Instead, give your children the chance to see the world. Stand and fight for the freedom of your children to live."
For Decisions. Merle reminds moms, as all loving mothers do, to be selfless. "Before doing anything, think of your children first."
For Inner Strength. When single moms want to give up, Susan advises them to put it off for another day. "Kapag feeling mo hindi mo kaya, kaya mo pa rin 'yan. Don't forget to lean on your children for support. Sometimes, they're wiser than us."
Renee Marsha Babao
Drinks an ungodly amount of coffee and eats an ungodly amount of chocolate. Up at an ungodly hour.