Mai Porras
Pint-sized Pinay. Writer by day, mermaid by night. Loves coffee,…
[video src="https://www.instagram.com/p/Bpnv4QjldxW/"][video src="https://www.instagram.com/p/BtFFbuGH8PH/"][video src="https://www.instagram.com/p/BspberYgWEx/"]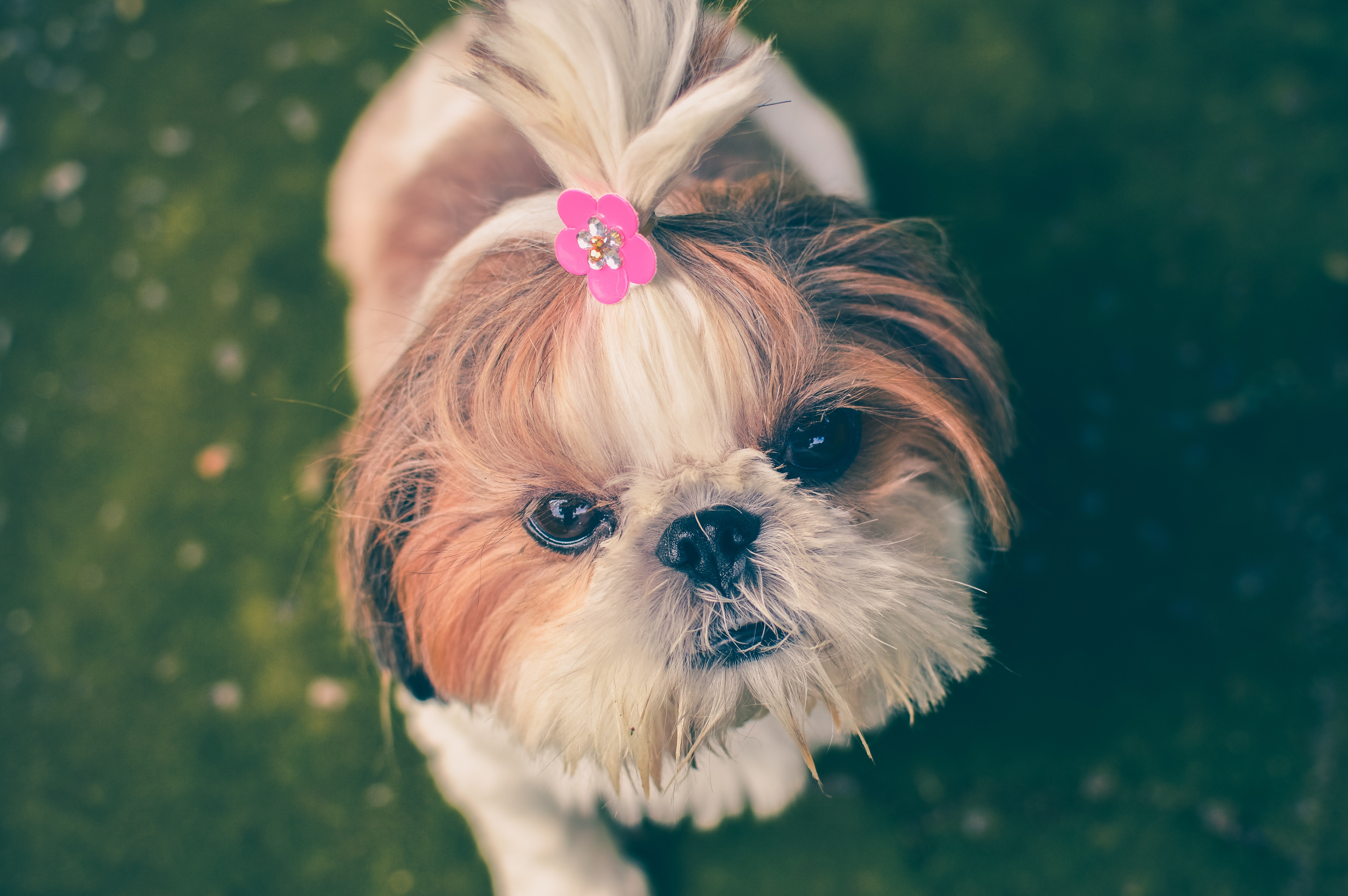 Alone on Valentine's Day? Why not take your fur baby out on a date?
I mean, why not?
Your pets patiently wait for you every time you leave the house. They greet you with utter excitement (and lots of tail-wagging) the moment you return. They don't count how long you've been gone — they are simply always thrilled to see you. They always seem to know when you're in the dumps and know exactly what to do to make you feel better, too. They give the best gifts, from twigs to heart-shaped poop, to show you how much they adore you.
Your dog is an all-weather friend and a trusty companion. It's sweet, loyal, funny, and always reliable, without wanting anything in return. OK, maybe except for a few of her favorite treats and some boops.
Show your fur babies you love and appreciate them the same way! We rounded up some of the best places to take your dog to this Valentine's Day.
Take Your Dog on an Adventure
For your active pup, Bark Central is the best place to go. This indoor off-leash park in Eastwood lets you and your dog enjoy fun activities together. The park has a ball pit, obstacle courses, a dog grooming section, a store to buy doggie treats from, and more – it's literally a wonderland for dogs! The rates start at P400 for the dog park and P600 for grooming. Bring your dog's vaccination records when visiting the park.
Tip: Eastwood City, is a popular pet-friendly community. You can sign your dog up for a pet ID that grants you entry to the mall and other areas in the establishment.
Go to the Beach
Does your dog love to wade in water and catch small waves? Drive to the nearest beach for some sun and sand with your dog! You might want to take a leave from work for a beach trip to be possible, though, since February 14 falls on a Thursday this year.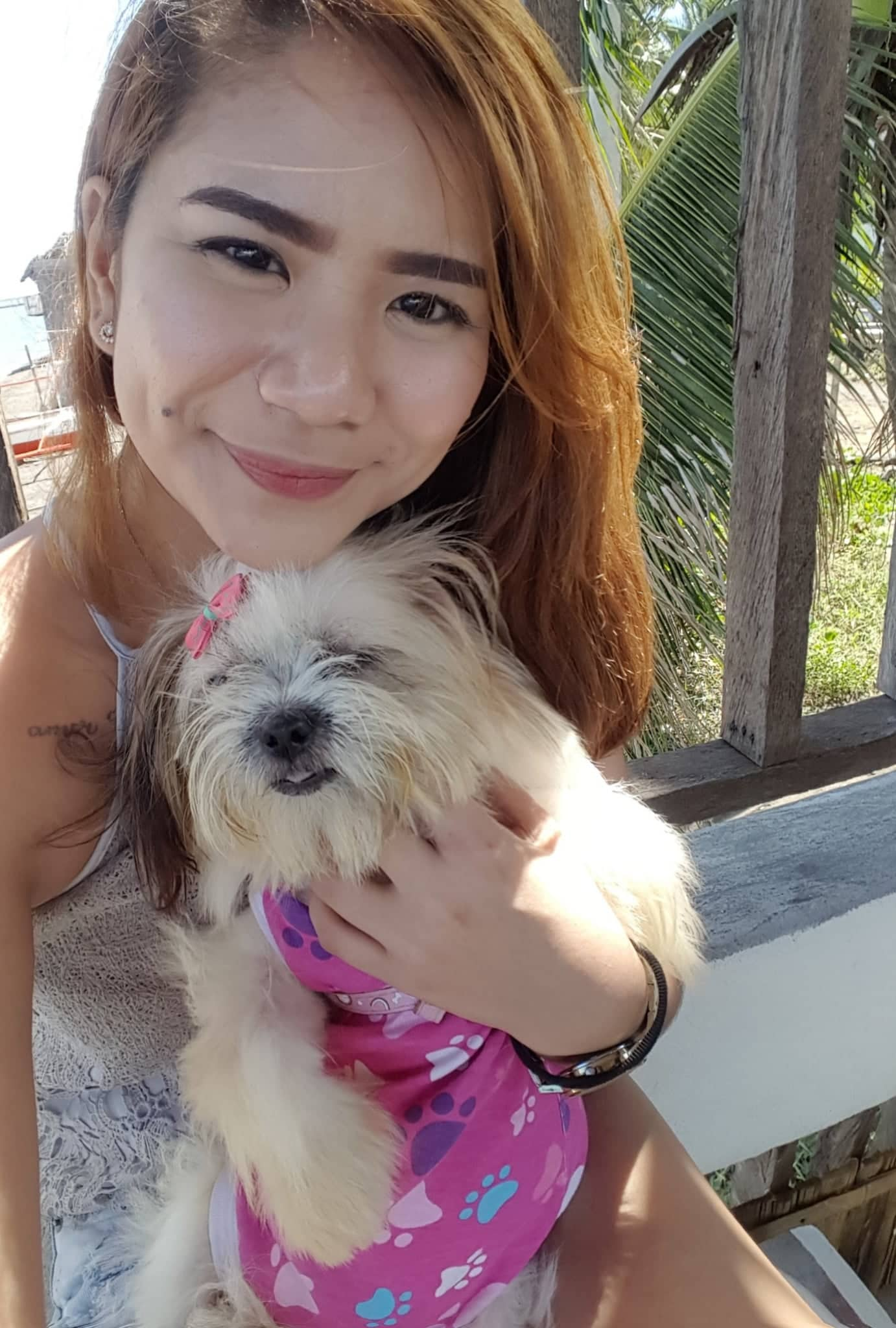 Treat Your Dog to Dinner
Delight your dog with a hearty, healthy, and pet-friendly meal at Whole Pet Kitchen Pet Deli & Bark-ery. Owned by Chef Giannina Gonzalez (heiress to well-loved romantic Filipino-European restaurant Café Ysabel), Whole Pet Kitchen serves all-natural meals that are satisfying for both dogs and hoomans.
Go on a Staycation
Not a fan of going out on Valentine's Day? (I mean with the number of people that's sure to crowd the streets and other public places — girl, I get you.) Take your dog for a staycation! Check BringFido for dog-friendly hotels in Manila and out-of-town where you and your fur baby can spend some QT. Make sure to give your hotel a call before you book, though, to make sure they still accept dogs.
Go on a Coffee Date
For extremely busy furmoms who only have time for a short date (thank goodness our pets are super understanding!), take your baby to Starbucks where he can enjoy a mini cup of puppucino. Also known as the pup cup, the puppuccino is a secret Starbucks menu item that you can get your dog for free.
Since pup cups are basically just whipped cream, be careful not to give too much. If your dog is lactose-intolerant, it's best to steer clear of the pup cup, too. Instead, find a nice café that offers outdoor seating (our favorite is UCC at Westgate 'cause it's the one closest to home) and just enjoy each other's company.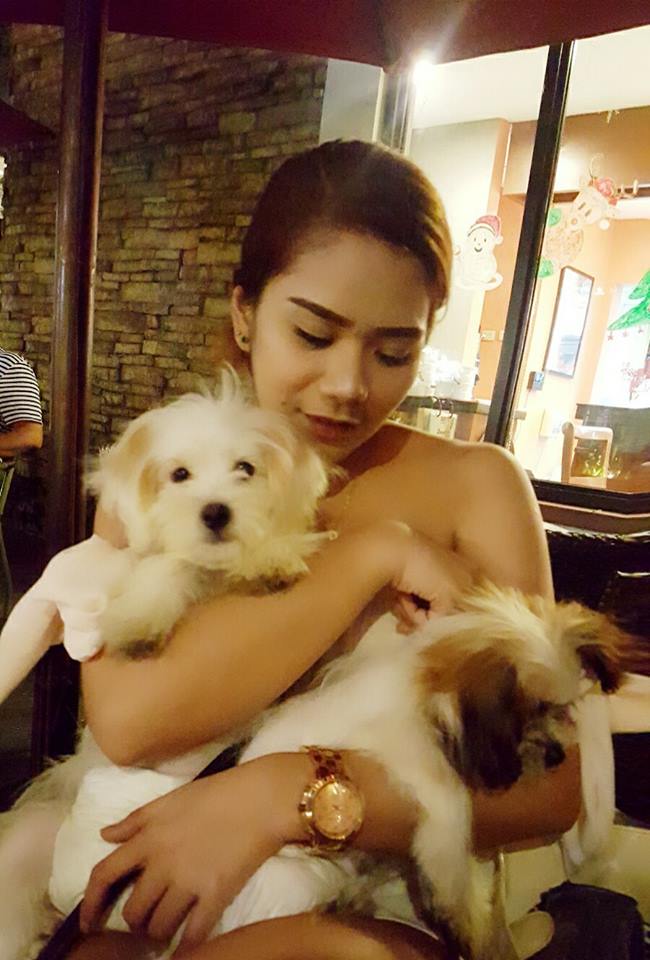 Some important reminders:
Pack a "baby bag." I learned this the hard way when Laya had an "accident" and I had to change her out of her diapers and onesie in the middle of the street. I didn't come prepared, so I was paranoid about whether we smelled funky to others.
Your "baby bag" must contain:
Baby wipes (lots of it!)
Alcohol
Newspaper (to contain the waste until you find a trash bin)
Disinfectant spray (optional, comes in handy for wiping remains off of surfaces)
Extra diapers
Food and water bowls (the collapsible ones are perfect for day outs)
Expect the commute to be a pain, restaurants to be fully booked, malls to be filled with people — you get the picture. So treat your date with your fur baby like you would any normal date. Book a reservation; make sure the restaurant or hotel is OK with you bringing your baby. If they don't allow pets inside the restaurant, ask them if they at least have an al fresco area where you and your pup can dine.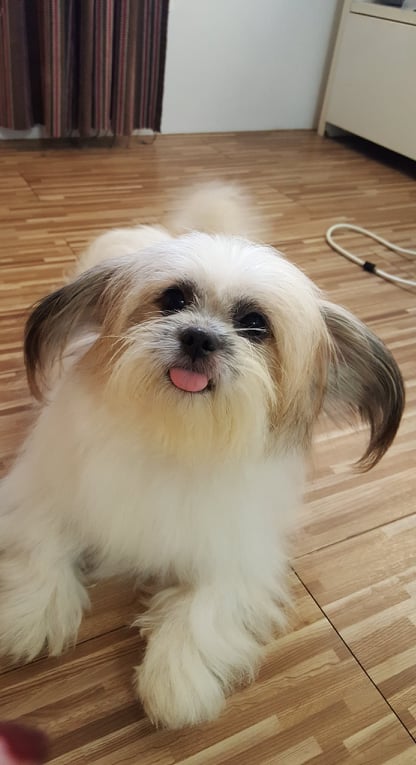 If you can take your dog for a walk before leaving the house, the better. This is so you avoid "accidents" and having to clean up the mess for when diapers fail (it happens sometimes.)
If you're bringing a carrier, line it with newspaper, so if your dog pees or poos while in transit, it's easy to dispose of.
If you're not bringing a car, plan for the commute. Most buses (and many other air-conditioned PUVs) rarely permit dogs. Regular, non-air conditioned buses and PUVs are usually more accommodating, but please make sure to put your fur baby in a carrier.
If you're using Grab or any ride-sharing service, as a courtesy to the driver and other riders, make sure to leave a note that says you will be traveling with a pet. Indicate that it will be in a crate/carrier and that it's wearing diapers. This saves you from canceled trips, especially on a day when everyone is likely to be scrambling for a ride.
Some drivers will reject your request. Some people are allergic to pet fur while some worry about their next passengers, and that's OK. But if you're lucky, you'll find drivers who love dogs as much as you do. Regardless if your driver is as dog-crazy as you are or simply accepted your request kasi "trabaho lang," don't forget to thank them!
Bringing your dog to a public place is a lot like bringing your tiny human on a day out. You're responsible for their actions, you clean up after their mess, and make sure they don't cause inconvenience to other people who want to enjoy their rest day.
Being a responsible dog parent is the new cool!
Do you know other dog-friendly destinations in the country? Help fellow furmoms out, drop your suggestions in the comment section down below. I wish you a fun-filled Valentine's Day date with your dogs!
Mai Porras
Pint-sized Pinay. Writer by day, mermaid by night. Loves coffee, elephants, and the old book smell. Adoptive Mom to Churro, Laya, Alab, Chelsea, and Ivory, who all have four legs.