A warm breath on the back of your neck, a mini tickle-fight, or a little bit of good ol' PDA; we all love to feel close to the one we love. Showing affection with your touch, though, can go so much beyond a simple kiss on the lips, although you can never go wrong with that either. Here are some sweet spots to caress with your hands, lips or body next time you want to show your man some affection.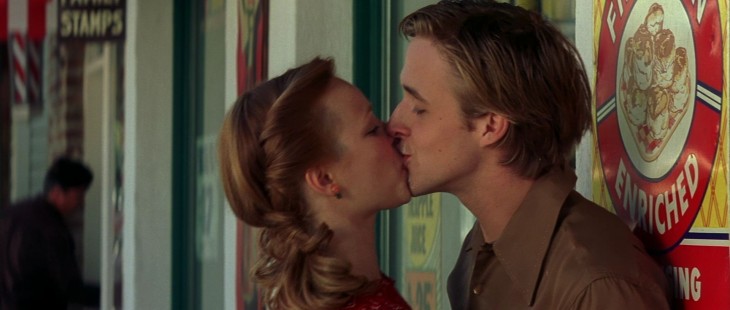 1. Stroke his hair.
I have no idea what the science behind it is, but almost everyone goes into ecstasy when they have their hair stroked. Hair stroking is almost a universal delight and chances are high that your man too will just zone out and relax as soon as you lace your fingers in his hair.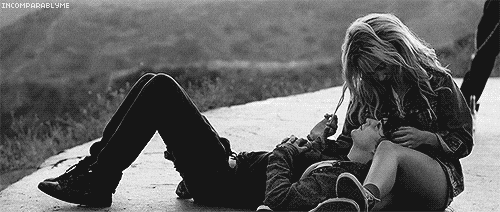 2. Rest your hand on his thigh.
The thigh is a lovely body part to touch because it's almost a guaranteed tease. It's so close to more sensitive, sensual regions but still perfectly chaste. Resting your hand on your partner's thigh is both sexy and sweet and just might drive him wild with the hope your hand will start to work it's way a little bit higher.
3. Kiss him on the forehead.
A kiss on the forehead is a simple, sweet and totally innocent gesture. It's not the slightest bit sexual; instead it portrays genuine love and care. Kissing your man on his forehead is a wonderful way to show your true affection and it's sure to bring a smile to his face.
4. Sit in his lap.
Just a step below cuddling, sitting in your man's lap is just about as close to him as you can possibly get. It demonstrates how badly you want to be close to him, and gives him the chance to wrap his arms around you, pull you even closer, and return the affection.
5. Touch his neck.
We have a lot of nerve endings in our neck, so it makes sense that it feels really good to be touched there. Send shivers down his spine by gently nuzzling his neck or tickling it with your fingernail tips, or offer him a relaxing neck rub for a different type of pleasure.
6. Nibble on his earlobe.
Another very sensitive body part with lots of nerves is the ear. Some guys like to have the area behind their ears touched, others prefer if you massage or nibble right on his earlobe. Figure out which one your man responds to and drive him wild.
7. Massage his feet.
Whether you have a foot fetish or not, almost everyone will be grateful for a nice foot rub. Giving your man a foot rub is a great way to loosen him up and de-stress his day, and since our feet are full of reflexology points, you might even do some more good by helping get rid of his head or stomach ache with a foot rub.
8. Place your hands on his hips.
Come up behind your man, wrap your arms around his torso, and slide your palms right in the indent in front of his hipbones. This particular touch is great because it requires so much full body contact to achieve, and even though this area is often neglected to the touch, it's a pretty sensitive and pleasurable area.
9. Rest your hand on his shoulder.
The simple gesture of touching your man's shoulder can convey many different things. It can be an act of comfort, reassuring him that you are there for him. It can also be a way of demanding his attention, showing him that you miss him and want him to notice you.
10. Link your pinky with his.
While you probably hold hands with your man all the time already, linking your little finger with his is a bit more of a playful way to show affection. Next time you're walking around somewhere with him, link your pinky fingers together, letting your arms swing loosely in a carefree manner to demonstrate your affection.
No matter how long you have been dating your man, there are always new ways to show your affection to keep things from getting boring. Where does your man enjoy being touched? Share love moves you've mastered in the comments below!
Janessa Abigail Hizon
Abby is from the USA and moved to the Philippines to be with her husband, David Christopher Hizon, who also happens to be her photographer for most of her writing endeavors. A gamer, a bookworm, an animal lover and a self-proclaimed foodie, she is passionate about everything that she does and hopes that will come across in her writing. Follow her at http://facebook.com/WritersInTandem & http://www.thewritersintandem.wordpress.com