Kapag paulit-ulit ang sakit, maniniwala ka pa ba sa forever?
To be honest, I'm not a big fan of romantic comedies or chick flicks. There's just something about the crying and the kissing that I can't stand. So, when my friends spontaneously invited me to watch #WalangForever, an entry to the 2015 Metro Manila Film Festival, I was super hesitant.
But, when I got out of that cinema, I found myself rethinking about my concept of forever.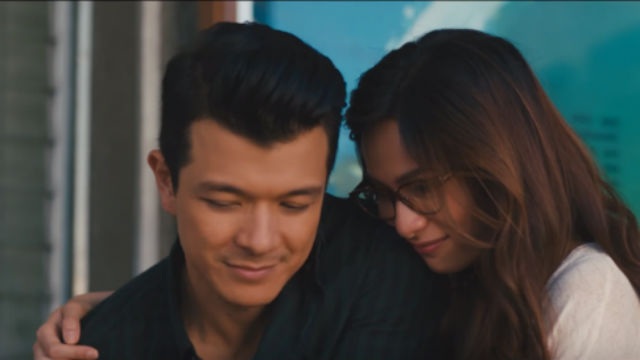 Everyone has their own walang forever (no such thing as forever) line. This stems from the belief that love is always elusive; therefore, finding someone to live happily ever after with is a challenge. With all the breakups and tears, I understand why others refuse to believe in long-term romances. After all, how can there be a forever when love's thorn smacked you in the face?
But, Ethan (Jericho Rosales) and Mia (Jennylyn Mercado) taught me that forever does not have one face. In fact, there's more to it than just a happy ending.
Forever Takes Risks
"Mas pipiliin ko pang magmahal nang buo at mabigo kesa matakot magmahal at magsisi habang buhay."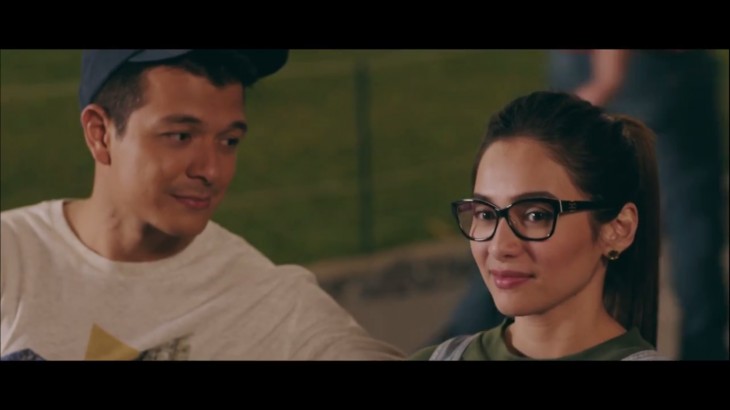 Loving someone involves embracing uncertainties. Mia certainly didn't know what she was getting into when she said yes to Ethan. But, despite the questions, she agreed to love him.
Because this life is unpredictable, anything can happen. You committed to love this person, which involves embracing his/her entirety. You are willing to be with them through whatever circumstance they find themselves into.
The idea of such commitment scares other people. When you take a big step, there are risks involved. And for others, that's just not the case.
But, if you want to experience forever, you should be willing to get out of your comfort zone. Love is not always about sunshine and happiness — things will go sour at one point. The question is: how will you respond to those down points? Will you take charge or will you give up?
Forever Means Letting Go
"I was selfish enough before to hold on to you. Now, I love you enough to let you go."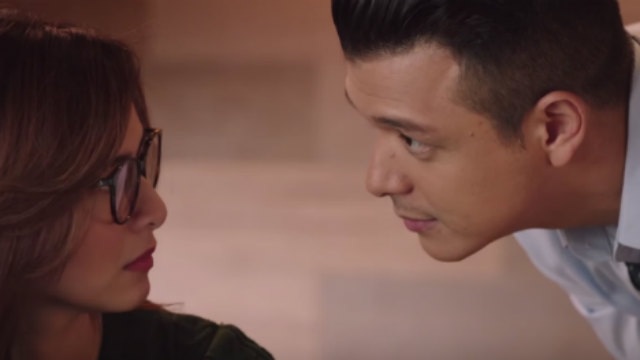 I don't want to spoil anything but #WalangForever included dozens of stories focused on letting go. Let's just put it this way: Ethan let go and so did Mia. At some point, both characters had to forget about themselves for the benefit of the other. Judging from all the tears they shed, it was definitely not easy.
Our pursuit of forever is never without sacrifice. One way or another, you'll give up something for the sake of your loved one. In the movie, Ethan loved Mia so much that it came to a point he was willing to let her go. He knew she would be better off without him. So, even if he couldn't stand to be away from her, he let her go.
Sometimes, forever requires you to let go of forever itself. It sounds crazy, but in some cases, it's the right thing to do. Maybe both of you need time to grow or you just need space. Whatever the reason is, letting go is painful but sometimes necessary.
Forever Takes Two
"Di ba team tayo? Isama mo naman ako sa plano mo. Isama mo naman ako sa laban mo."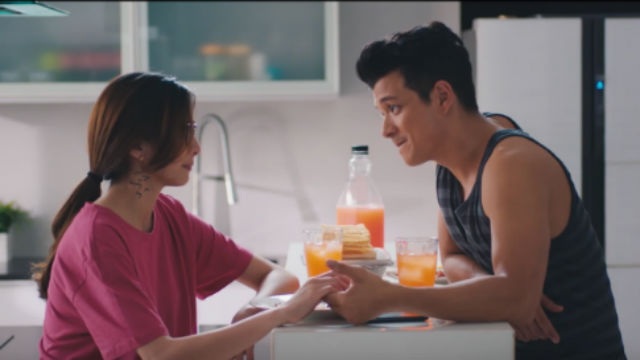 Mia and Ethan's relationship had it share of rocky paths. Despite being together for eight years, they ended up separating due to multiple reasons. One of them was because Mia refused to include Ethan in her plans. When they got back together, the same thing happens.
Forever cannot be achieved by a singular person. Similar to tango, it takes two.
Mia tried to do some things on her own, ditto for Ethan. They both thought that their singular efforts were enough to keep their love alive. Along the way, however, they realize that they need each other to make things work.
Face it: you can't do things on your own. If you're serious about the future, don't forget about your partner. Don't just share the good things with your significant other; be open in sharing the bad as well. After all, you are a tag team and if you want your taste of forever, never forget to include them.
#WalangForever gave me a lot to think about relationships and heartbreak. One thing's for sure though — in the words of James Reid: naniniwala na ako sa forever.
Ashley Petallano
Ashley is an awkward potato in love with words, Kpop, and corgis. She spends her free time dancing like one of those balloon things you see in malls.