Janeree Coria
Janeree is a marketing writer and a full-time furmom who…
All Saints' Day, also known as the day of the dead in the Philippines, is fast approaching, and although this holiday should be about your departed loved ones, it's still important to think about your safety. Whether you're going home to your hometown to spend the holiday with your loved ones or staying in the city and going to the cemetery on the day itself, it's important to keep these All Saints' Day and All Souls' Day safety reminders for women in mind:
All Saints' Day Safety Tips When Leaving Home
If you're planning to take advantage of the holiday and use it to go back to your hometown and reunite with your relatives, you need to make sure that your home is secured to prevent any incidents. Most thieves take advantage of an empty house, especially during the holidays. So, follow these safety reminders for women before leaving your home for All Saints' Day.
Put Out Flames
Most people light candles to celebrate their departed loved ones during All Saints' Day. However, you need to make sure to put out any flames in the house before leaving. This includes checking for any lit candles, inspecting your gas stove, and extinguishing any other open flames around the house.
Doing so allows you to prevent fires and ensure the safety of your home. Fires, whether from candles left unattended or stoves left burning, can lead to catastrophic consequences, especially when no one is around to notice.
Unplug Electrical Appliances
Another thing you need to do before leaving home is to unplug all your electrical appliances. This not only conserves energy but also reduces the risk of electrical fires.
Faulty appliances can ignite and, when unattended, cause fires that may spread quickly. By unplugging them, you reduce the risk of such incidents. Remember, fires can start when you least expect them, so taking this small step can be a lifesaver.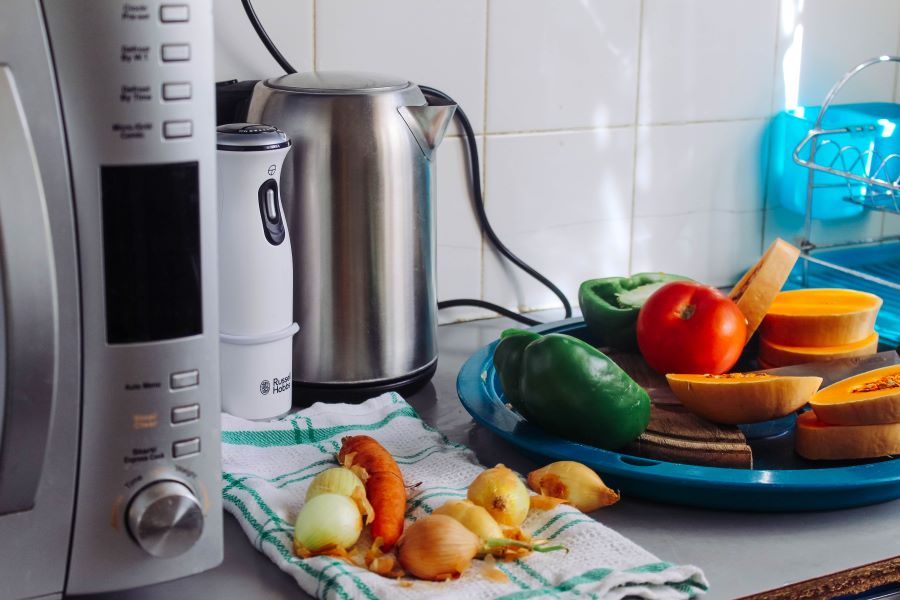 Check Water Faucets
Aside from fires, you should be wary about water damage that can occur while you're away. This makes checking all water faucets around the house a must. If possible, you should also consider turning off your home's main water valve for extra precaution.
A small water leak can become a big problem over time, causing water damage to your property and leading to costly repairs. Don't overlook this minor yet significant aspect of home safety.
Lock All Entry Points
It's easy to get carried away with preparations and forget to lock doors and windows. This can lead to disaster if someone decides to take advantage of your absence and unlocked doors or windows.
Remember that a secured home is essential to deter potential intruders. Always double-check the locks before leaving. In addition to preventing theft, locked entry points also protect your home from unwanted pests and critters.
Don't Share Your Plans with Other People
While it's common to share plans with friends and family, avoid broadcasting your All Saints' Day schedule on social media or to people you don't fully trust. This precaution can prevent unwanted visitors at your home when you're away.
Sharing your plans publicly can attract the attention of burglars looking for opportunities. After all, you can't always control who sees your posts on social media or who other people can share your plans with.
All Saints' Day Safety Tips in the Cemetery
Once you've arrived at the cemetery, the focus shifts to keeping yourself and your belongings secure. Here are some safety tips on All Saints' Day while you're out visiting your departed loved ones:
Bring Protection Against the Weather
Even with the help of weather apps, it's hard to predict the weather. So, to stay prepared for sudden rain or intense sun, remember to carry essentials like umbrellas, hats, sunscreen, and rain gear.
Doing so allows you to stay safe and comfortable while in the cemetery. Exposure to harsh weather conditions can lead to illnesses or discomfort, affecting your ability to pay your respects and enjoy the day.
Don't Leave Your Possessions Unattended
Keep a watchful eye on your belongings, especially when you're visiting the cemetery or participating in religious activities. Thieves may take advantage of the crowd, so it's best not to leave anything valuable unattended.
It only takes a moment for a thief to snatch your belongings and disappear into the crowd. Keep your possessions within reach to avoid potential losses.
Avoid Bringing Large Amounts of Cash and Valuables
Always keep in mind that All Saints' Day is about honoring your departed loved ones and not an occasion to show off your new outfit or gadget. Keep things simple by bringing only a small amount of cash and leaving your valuable jewelry and gadgets at home. This will also help you stay safe during the holiday by minimizing the risk of theft.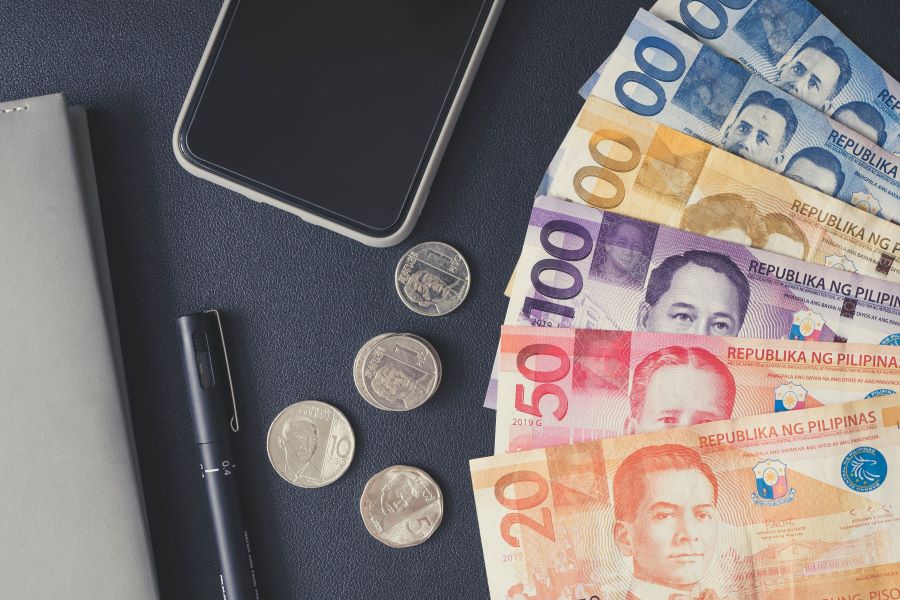 Watch Over Your Kids
Children can easily get lost in the large crowds during All Saints' Day and can also be distracted by people in costume or toys being sold in the cemetery. So, if you're bringing your children or younger relatives with you to the cemetery, be vigilant and keep an eye on them at all times.
Inform Yourself of the Nearest First Aid and Police Stations
Accidents can happen anytime, and it's best to be prepared whenever one occurs. One way to achieve this is by familiarizing yourself with the location of the nearest first aid and police stations within or near the cemetery. Whether it's a medical emergency or a wrongdoing, knowing where the first aid and police stations are allows you to get the help you need in a timely manner.
Bring Food and Drinks
One uncommon All Saints' Day safety tip is bringing food and drinks to the cemetery. Although this might not be the first thing you think about when you consider your safety, you should remember that staying nourished and hydrated throughout the day is essential to your health and comfort.
Even if there are food vendors in the cemetery, large crowds can easily overwhelm them, leaving you waiting in long lines for several minutes or hours. Bringing your own food and drinks to the cemetery also saves you from limited food choices and spending too much.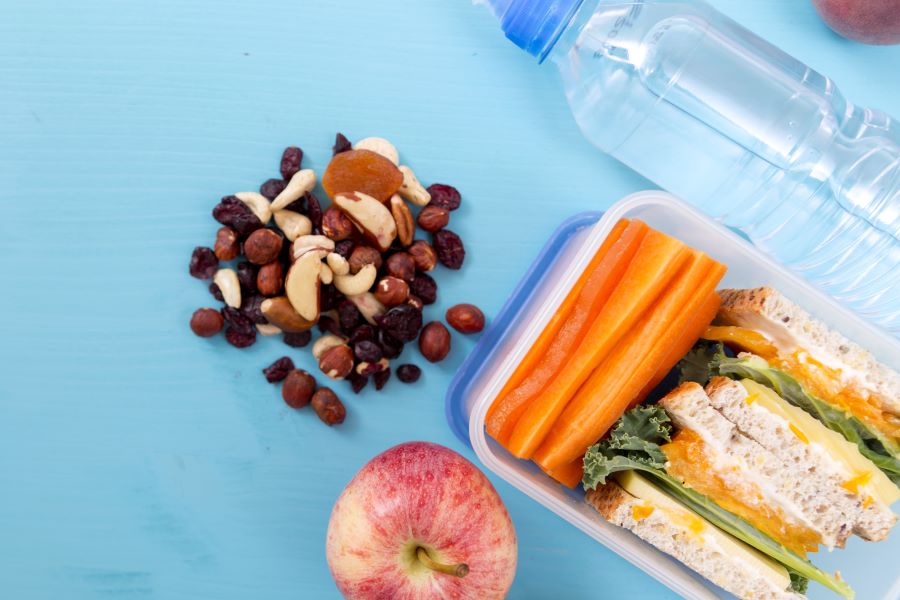 Place Candles in Safe Areas
Lighting candles is a common practice during All Saints' Day, but it's important to place them in safe areas. Avoid placing them near flammable materials or in crowded pathways to prevent accidents. Poorly placed candles can lead to fires or cause accidents if someone stumbles over them.
Be Aware of Your Surroundings
Stay alert and be aware of your surroundings, especially in crowds. You should be cautious of pickpockets and keep an eye out for suspicious activities.
If you see something unusual, report it to the authorities. Being vigilant is a key element of personal safety, and it's crucial to be aware of your surroundings in a crowded environment.
Maintain Social Distancing
In light of the new normal, it's crucial to maintain social distancing whenever possible. Doing so not only keeps you safe from COVID-19 but also other diseases you might get from being in close contact with other people.
While All Saints' Day is a time for unity and remembrance, it's also important to prioritize health and safety by following guidelines for social distancing, mask-wearing, and hand hygiene. If possible, you should also leave the cemetery after paying respect to your departed loved ones and spend time with your family at home. You can still celebrate All Saints' Day fully by praying for your deceased loved ones' souls or watching a classic Kris Aquino horror movie with your relatives.
Stay Safe on All Saints' Day and All Souls Day With These Reminders
All Saints' Day is a time for reverence and remembrance. By following these safety tips, you can ensure that your commemoration of this day is both heartfelt and secure.
Remember, this occasion is about honoring the departed and connecting with family and friends, so don't let safety concerns dampen the spirit of the occasion. Stay safe and vigilant, and enjoy this day of remembrance. Prioritizing safety measures ensures that you can focus on the significance of the day, cherishing the memories of your loved ones while safeguarding your well-being and belongings.
Janeree Coria
Janeree is a marketing writer and a full-time furmom who enjoys trying out new things and exploring exciting hobbies.