Raine
Raine is a content writer for Axadra and a digital…
Other people's images on social media can make you think about yours. Scrolling through Instagram and seeing all the mirror selfies from celebrities or your aesthetic friends can make you wonder, "why don't my mirror selfies look that aesthetically pleasing?"
Here's the thing: every good-looking mirror selfie isn't an accident. So never derive your self-esteem from what you see on social media platforms. Not even the average person, who probably already looks good, can take mirror selfies without planning and setting it up.
No one wakes up with perfectly pouty lips, gorgeous soft hair, and seductively draped top on.
But how do you snap an iconic photo that will impress your Instagram followers? How do you prevent your images from looking amateur and bland?
Apart from downloading the right selfie apps, learn how to take mirror selfies that'll let you capture amazing shots for your followers.
Find the Right Mirror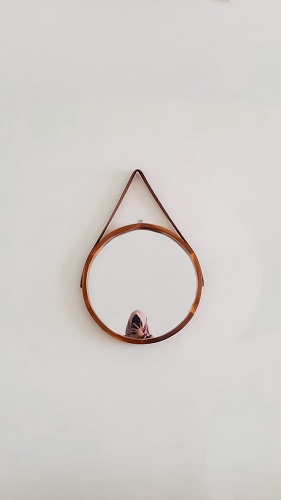 Look for a mirror that has as much access to natural light as possible.
Your phone sensors aren't that big (unlike those mirrorless camera sensors), so you need good lighting to avoid grainy photos.
Another thing is to keep your mirror clean.
You don't want your viewer's attention to go from your beautiful outfit to your dirty mirror. Before striking a pose, make sure to grab some paper towels or a clean cloth to wipe any gunk or dirt from your mirror.
Clean up your background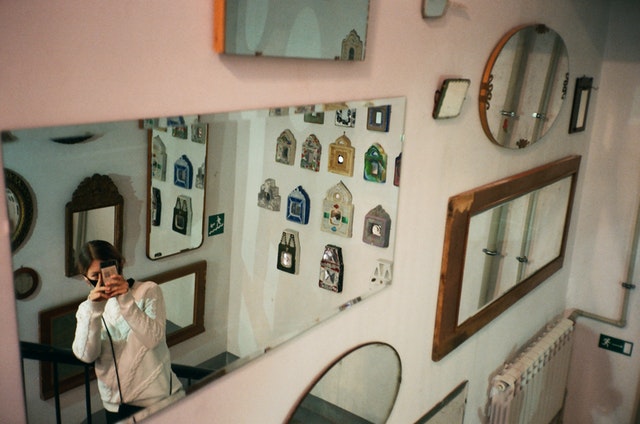 Clean up any clutter.
It's OK to embrace the mess that you are, however, if you're taking a mirror selfie, you want to look aesthetically pleasing or presentable. You don't want to show people your used tissue in the background or takeout boxes from two days ago.
Use the right Lighting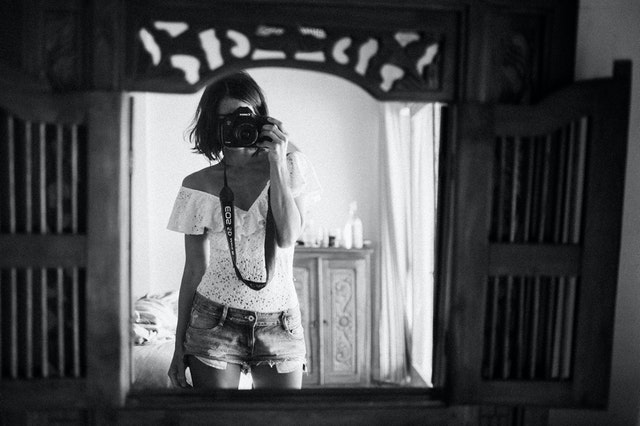 Natural lighting is one of the secrets to classic-looking mirror selfies.
Even with zero make-up on, with natural lighting, you're going to be looking fresh and vibrant. However, most of the time, mirror selfies are done inside the bedroom. In cases like these, be creative and choose an angle that best shows off your feature, or you can make use of warmer artificial light that has similar effects as natural lighting.
Figure out your angle or frame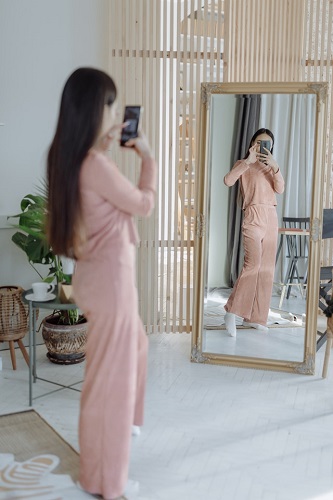 Decide on your framing.
Do you want to take a photo of your whole body or just your chest up? Which part of your body do you want to highlight? Do you want your new kicks to be the focal point of the photo? Or do you have some jewelry that you want to put on display?
Figure out the most flattering angle for your body or face, and once you find that flattering angle, it's now time to decide on the pose.
Strike a Pose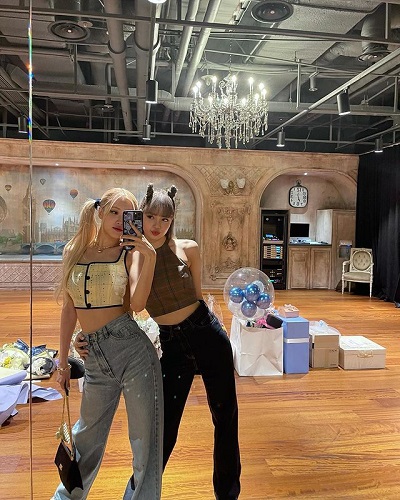 Mirror selfie poses vary depending on what you want to portray in your post. Are you going for a nonchalant effect, or do you plan on having the phone-case-cover-your-face kind of pose?
One tip is to find a pose where your hands won't look awkward. An awkward part of your body (this will most likely be the hands) will make the rest of the photo look awkward as well. You can play with your hair, hold a purse (you can hold any prop you want), or put your hands in your pocket.
Take as many photos as you like and experiment with poses. The more you experiment, the faster you'll find your signature pose.
What you don't want to do though is to contort your body and look awkward or weird. You want to look as natural and as relaxed as possible.
Camera Setup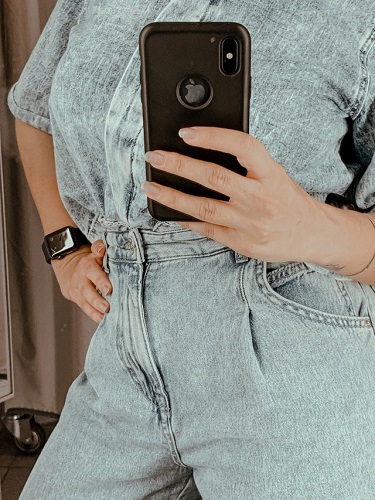 Selecting the correct aspect ratio is important before you shoot anything. You want to set it up to match the platform that you're planning to upload it to. In this case, it's Instagram. You can set it to 1:1 ratio for square photos, perfect for posting on your feed. Meanwhile, for stories, you'll want to set it to a 16:9 ratio.
You can set it to "burst mode" so that you can snap multiple photos (10 photos per second to be exact!) and then just choose the one that you want. Another tip is to set a timer so that you won't have to think about pressing the button and smiling at the same time.
Where to Look?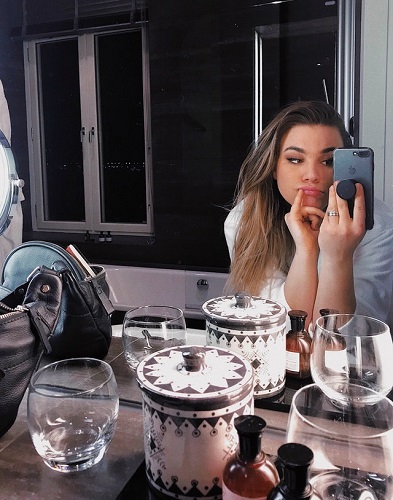 You can look anywhere; it depends on the message that you're trying to send. As a rule of thumb, you would want to look at your camera lens through the mirror. This way, you're looking at the person who's viewing your photo and it won't look like you're looking awkwardly at yourself.
You can also look directly at your phone screen or even the side of the mirror, it's up to you.
Have Fun with it
Relax and play around with your IG photos.
Every single one will capture your mood. If you look tense or awkward, people will see and feel it. Be confident and have fun taking your mirror selfies.
Once you find the right pose, you're going to be comfortable with snapping as many pictures as you can. For images other than selfies, read our Instgram-worthy pics guide.
Raine
Raine is a content writer for Axadra and a digital marketer specializing in SEO. She has been in the marketing industry for years working in tech and TV production. A writer by day and a reader by night, she enjoys aquathlons, long runs, and playing short trills on the piano.