Ciara Valdez
Ciara is a 20-something writer by day, hyperactive cat by…
Okay, we have to admit–we enjoy taking pictures of ourselves. Now, taking selfies are even more fun with the availability of selfie apps. Download these three must-haves for instant photo retouches!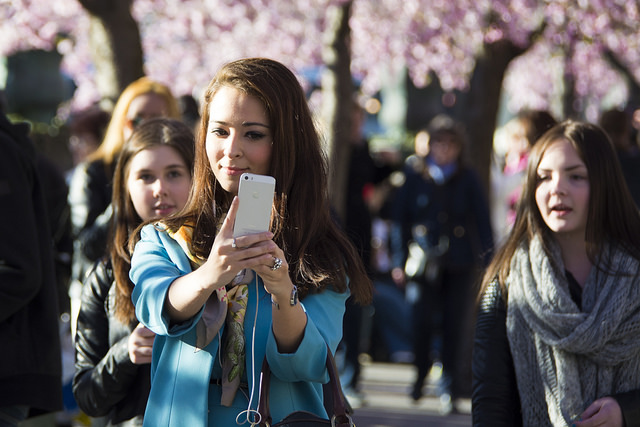 1. Beauty Plus: The Magical Beauty Camera ( iOS/Android )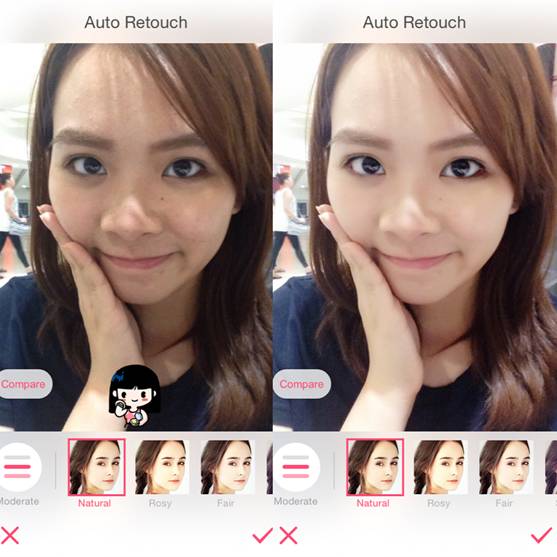 Developed by CommSource Technology, Beauty Plus is an app that offers flattering filters, and its interface is easy to use. Open its Selfie camera, choose the filter, and then snap the photo. What's good about this app is that it edits your facial features right away the moment it gives you a preview. For those who are conscious about their blemishes, chubby cheeks, and dark circles, this app can hide them all for you.
If you want to edit your photos manually, you can do so with the beautify option–see photo above. Its auto retouch feature allows you to choose at what level the app will edit your selfie (slight, moderate, or extreme). You can also compare to see the difference between the raw and the edited photo.
2. Photo Wonder ( iOS/Android )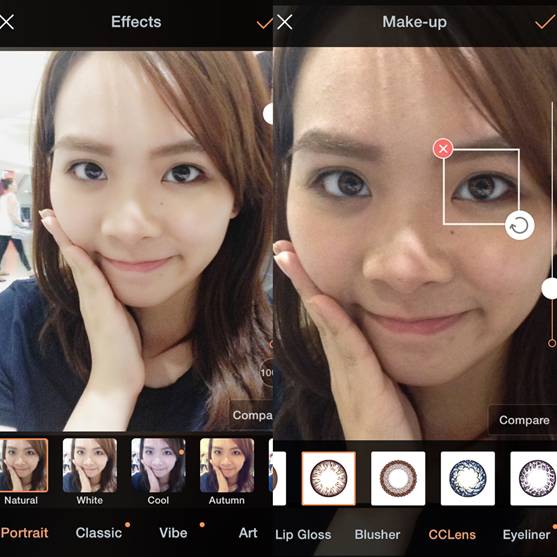 This app developed by Beijing Baidu Netcom Science & Technology is similar to Beauty Plus, but it has more features for you to experiment with. Its beautify options allow you to "thinify" your cheeks, make your eyes bigger, give you fairer skin, remove blemishes and dark circles, and even fix red eyes.
Not wearing any makeup? No problem. Photo Wonder lets you add contact lenses and makeup, such as lip gloss, blush, and eyeliner, to complete your look. It also has features where you can use a brush or add text bubbles, stickers, and frames. Additional designs for their stickers, frames, and collages are available for download for free at their materials center.
3. B612 – Selfie from the heart ( iOS/Android/Windows )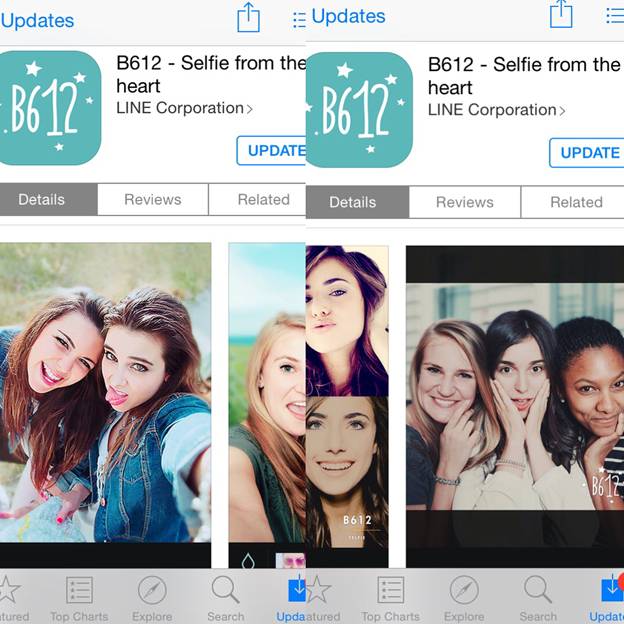 B612 is LINE Corporation's newest photo app dedicated to selfies. With more than 40 filters, you can find the right lighting and colors to make your photos stunning. There's no need to take multiple shots and use a collage app to put them together. B612 allows you to take multiple photos and put them in a frame instantly.
You can either set the timer or tap the screen to take the photo when you're ready. Save your selfie by tapping the download button. If you want another shot, simply double-tap the screen. It also allows you take photos using the front camera; all you need is to slide down the screen.
Ciara Valdez
Ciara is a 20-something writer by day, hyperactive cat by night. When she's not busy performing on stage at Japanese-related events and conventions, you'll see her reading manga and travel blogs, watching anime and documentaries, or doing what she loves... eating. ฅ(*°ω°*ฅ)