Geri Osorio
She loves writing because it's the perfect excuse for her…
Becoming a full-time freelancer means you have to take on some responsibilities you didn't have before. After you've left your corporate job, you'll be in charge of paying your BIR freelance taxes and other government contributions.
One of them is your SSS contribution.
If you're an employee, your company pays half or a large percentage of your contributions for you. The remaining amount will be deducted from your salary automatically. But now that you're a freelance professional, you'll have to pay for your SSS benefits.
Before paying for your SSS voluntary contribution, you'll have to change your membership status from Employed to Voluntary/Self-Employed.
SSS Membership Status Change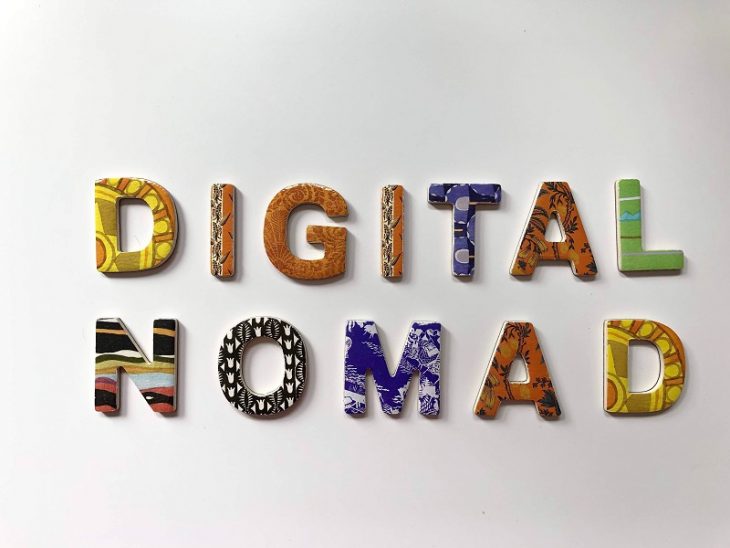 You don't have to go to an SSS branch to request for a membership change. Follow these steps to update your SSS data online:
Create an official online SSS account through SSS. Fill out the online form and wait for the email confirmation. Active your account with the link they'll send you.
Once your account is up, choose "voluntary" as your membership type when you generate a payment reference number (PRN).
After paying, your membership status will immediately change from Employed to Voluntary.
How Much is Your SSS Voluntary Contribution?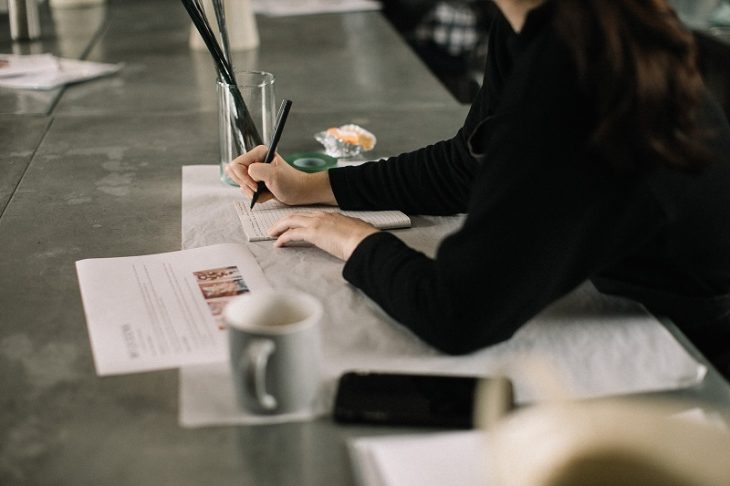 After getting your membership status changed, the next step is to calculate your contribution amount.
Your voluntary contribution fee depends on your monthly income. Check the SSS voluntary contribution table below to see how much you should pay.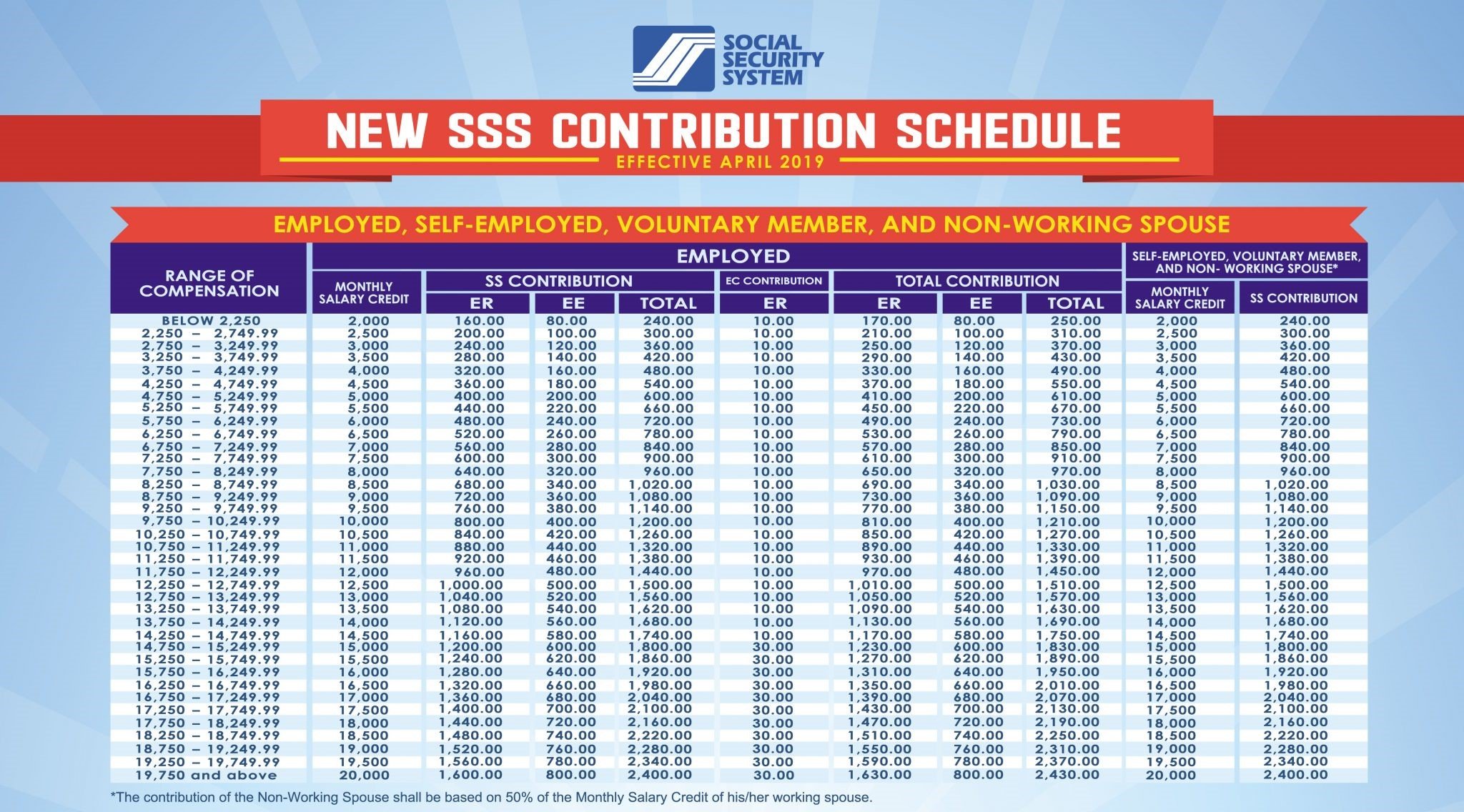 When Should You Pay?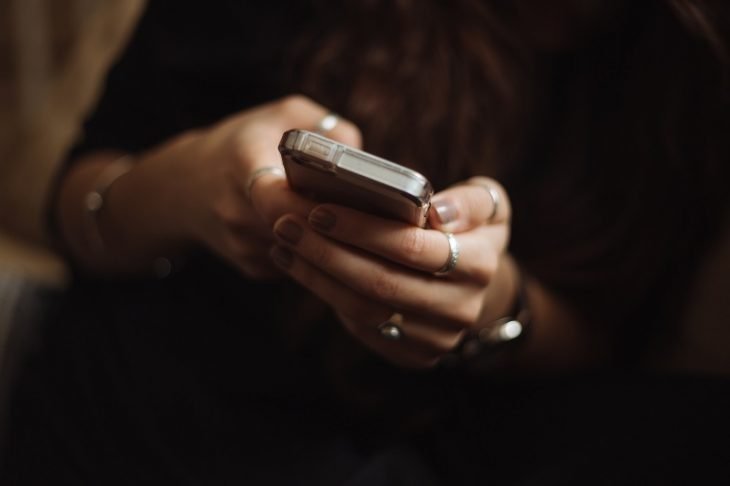 Freelancers can pay their contributions either monthly or quarterly. The payment deadline depends on the last digit of your SSS number.
We've listed the payment schedule below for your reference:
Numbers ending in 1 or 2: 10th day of the month
Numbers ending in 3 or 4: 15th day of the month
Numbers ending in 5 or 6: 20th day of the month
Numbers ending in 7 or 8: 25th day of the month
Numbers ending in 9 or 0: last day of the month
There's a 1-month grace period in case you miss a payment. Try not to miss any deadline because SSS won't accept your payment for any months you miss.
Where Can You Pay Your SSS Voluntary Contribution?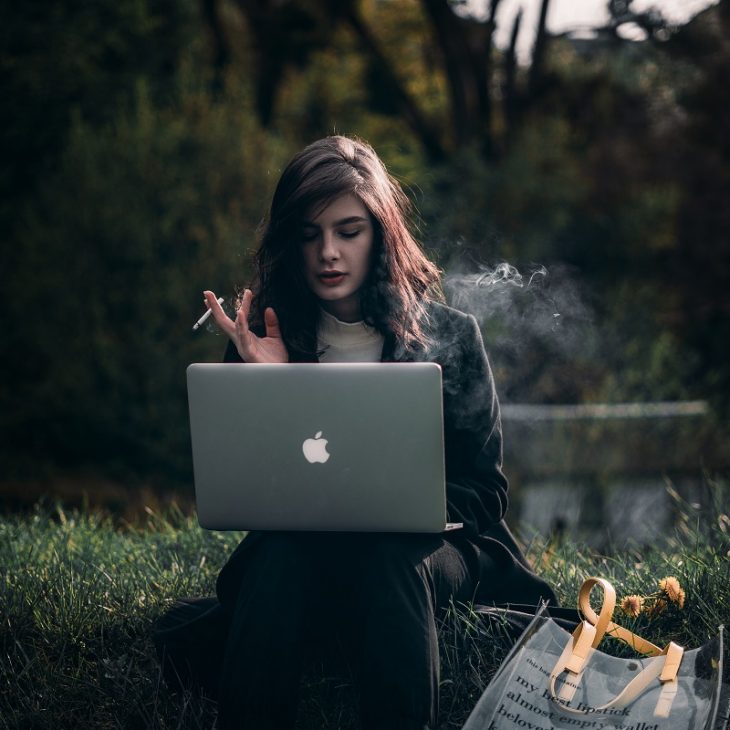 You can make your SSS contribution payments online or through designated physical payment centers. You can pay through any of the following:
1. SM Malls Bills Payment Section
These payment counters are usually located inside the supermarket. Ask for an SSS voluntary contribution form, fill out the details, and indicate what months you're paying for. Bring your SSS ID and original E1 form. They'll give you a receipt after. You should receive a text confirmation of your SSS contribution.
2. CIS Bayad Centers
You can also pay your contribution in the Bayad Center branch near you. Just fill out the form for SSS voluntary contributions. Make sure you have your SSS ID in case they ask for it.
3. Auto-Debit Arrangement (ADA) through your savings account
If you don't want to physically go to a payment center, you can have your contribution deducted automatically from your bank account. This is the easiest option since you'll only have to register for ADA once in the beginning, then you won't have to manually make each payment.
You'll need a maintaining balance to apply for this option. Also, the deduction is made every month, so you can't choose the annual or quarterly payment options.
Here are the banks offering ADA:
BDO
DBP
Metrobank
PNB
UCPB
PSBank
BPI
Application for the ADA program can differ per bank, so make sure to look them up beforehand.
4. GCash
GCash now accepts SSS voluntary contributions through their mobile app. Get a payment reference number from the SSS website first. Open your GCash app then select the "Pay Bills" option. Click on "Government" from the list of bills payment categories, then "SSS-PRN."
Fill out the online transaction form with the appropriate details then complete the transaction. You should receive a text and email notification confirming your payment.
With the ongoing pandemic, it may be best to stick with the online payment methods instead of heading out to a physical center.
If you have questions about voluntary contributions and other SSS matters, you can call the SSS trunkline number at (632) 8920-6401.
Geri Osorio
She loves writing because it's the perfect excuse for her to make more puns.