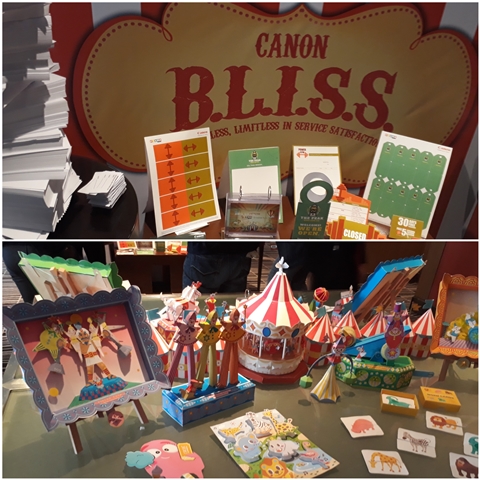 On February 8, 2018, Canon introduced its new PIXMA G Series Printers, which offer low-cost, high-performance printing. The new line of printers aims to help develop opportunities for home businesses and small enterprises. According to the company, it is also the perfect partner for "aspiring entrepreneurs" with its unique and creative features.
During the carnival-themed Canon BLISS: Borderless, Limitless in Service Satisfaction launch event, the leaders in digital imaging released the G Series Printer's unique features: creative and borderless printing, hassle-free warranty with after sales services and value for money.
Canon also extends its current PIXMA Ink Efficient G Series lineup with the release of its new refillable tank system printers designed to "support aspiring, young design savvy to hone their skills further," as well as pave the way for better business opportunities.
What It Offers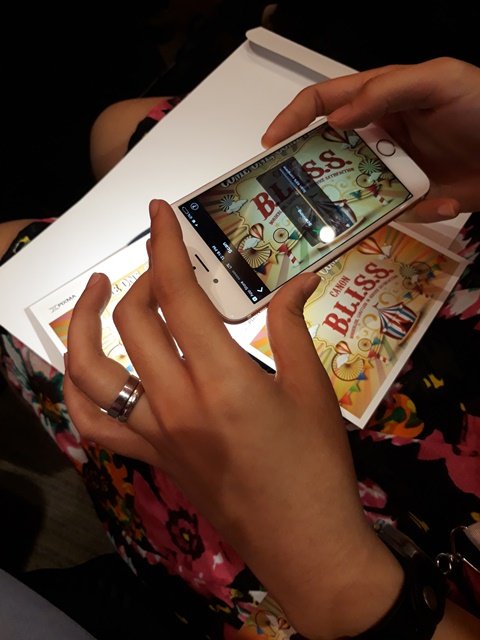 Borderless printing is the new form of visual marketing, say executives from Canon. The new PIXMA printer series makes it possible to print without borders. All it takes is 60 seconds to print eye-catching marketing materials.
Apart from borderless printing, PIXMA also carries the following features:
Professional Poster, Menu, and Flyer Designer with Poster Artist Lite
Whether it's a promo graphic or a corporate announcement, Modern Filipinas will love Canon's new features. Creating posters is an easier and more creative process with Canon's PosterArtist Lite.  The software offers a better way to design and print professional-looking posters and sign quickly, thanks to over 1,300 free-to-access templates, clip art, and photos. You can download PosterArtist Lite at www.canon-asia.com.
Augmented Reality in Photos with Message in Print app
Thanks to AR, it's possible to have a birthday greeting pop out from a snapshot of someone blowing out their candles. Canon's new Message in Print app adds an interesting spin to your marketing with animated personalized messages. All you have to do is select a web link and embed it in any photo to unlock surprises.
Your Partner in Business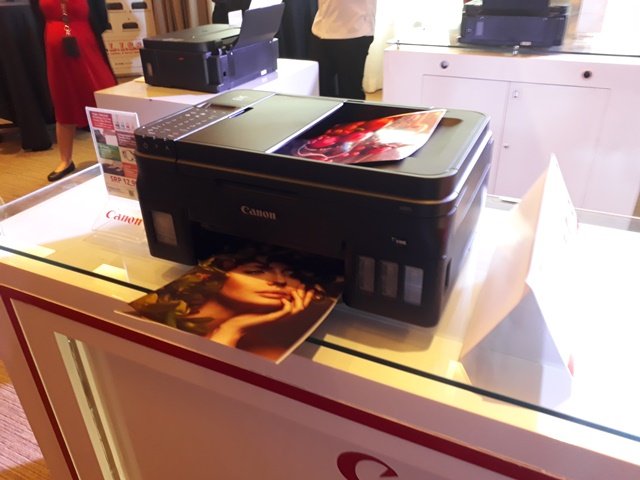 Canon's PIXMA G Series printers help aspiring Modern Filipina entrepreneurs jumpstart their business in numerous ways.
According to the company, it's the "entrepreneur's best bet" in addressing business's printing needs with its printing quality, unique design, versatility, hardware durability, and high-volume production. Your P295-worth of ink will yield 6,000 black & white prints and 7,000 colored prints. Thanks to its Wi-Fi features, you can also print from anywhere at any time.
Combine these features with PosterArtist Lite and access to Creative Park, Modern Filipinas can turn arts and crafts into sellable merchandise.
Canon offers a new best friend for our Modern Filipina entrepreneurs. Level up your business game by investing in creative borderless printing. With the PIXMA G Series, you can cross countless borders in terms of improving your marketing and sales game.
Learn more about the new series by visiting www.canon.com.ph.
Ashley Petallano
Ashley is an awkward potato in love with words, Kpop, and corgis. She spends her free time dancing like one of those balloon things you see in malls.