Nica Valdeavilla
Nica loves books, writing, and photography. She likes to discover…
This holiday season, stress can't be thoroughly avoided. Aside from work/project deadlines, a lot of modern Filipinas are trying to squeeze in time to shop gifts for friends and loved ones. We can thank bazaars for gathering our favourite online shops and helping us fulfill our christmas shopping list!
Last December 12, I was able to drop by at the Trendsetter's Midnight Bazaar 2015 at Metro Tent Convention Center. Amidst the big crowd and numerous booths, I came across inspiring millennials who weren't entirely enjoying the fun-filled fashion shopping event. Instead, these ladies were manning the booths and selling the products they have created themselves. Read on for their stories:
1. Sisterly Act
In any shopping bazaar, clothes are the ones that are highly marketed. But despite the competition, sisters Karen and Kat Adriano have learned to manage their own online clothing shop called Backdoor Studios. Karen is a 21-year-old Multimedia Arts graduate while her sister Kat, 23, is a soon-to-be architect.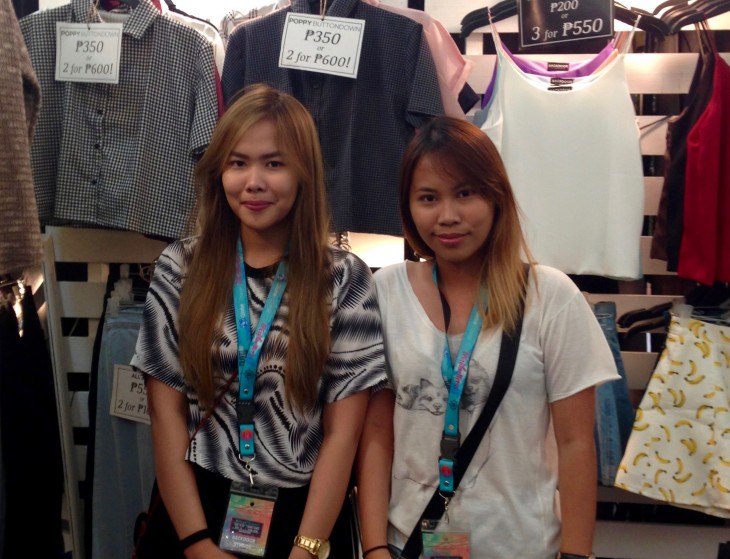 Although Karen is employed and Kat is reviewing for her board exam, these two have mastered the art of time management by taking full responsibility of their business. They started in 2012 but decided to rebrand their online shop. After launching Backdoor Studios, the girls decided to deviate from the latest trends by offering their minimalist-type, unique and stylish pieces that suit your budget!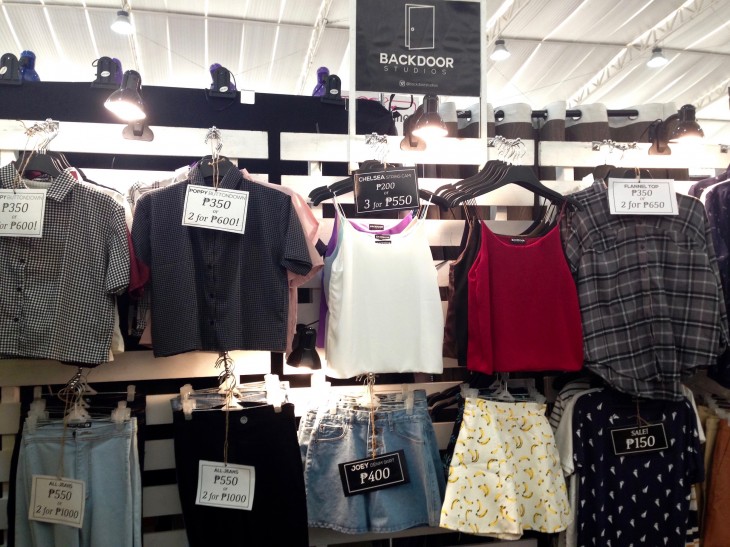 2. Runs In The Blood
While searching for unique items, I came across the only store in the bazaar that sells decorative plants: Herbs and Thorns. 21-year-old Genavee Lazaro, a fresh graduate from UP Diliman, is not new to the business. She started selling succulent plants and cacti when she was still studying as a Fine Arts major.
Yup, it started as a hobby! But eventually, she learned that she could also get extra income from it.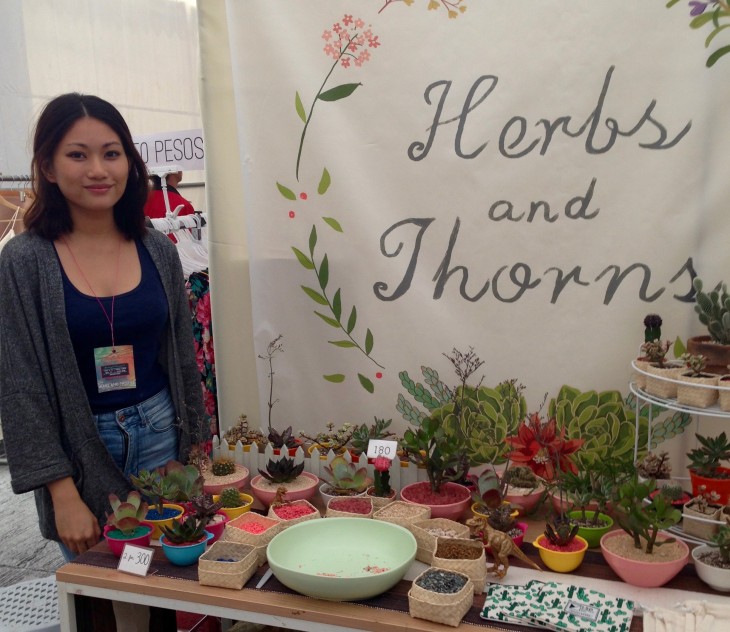 Herbs and Thorn's plants aren't only for indoors. You can even transfer the plant to bigger pots so they'll grow faster. According to Genavee, these plants came all the way from Benguet. At prices ranging from 120- 800 pesos, each customer can already select and put decorative stones around the plant!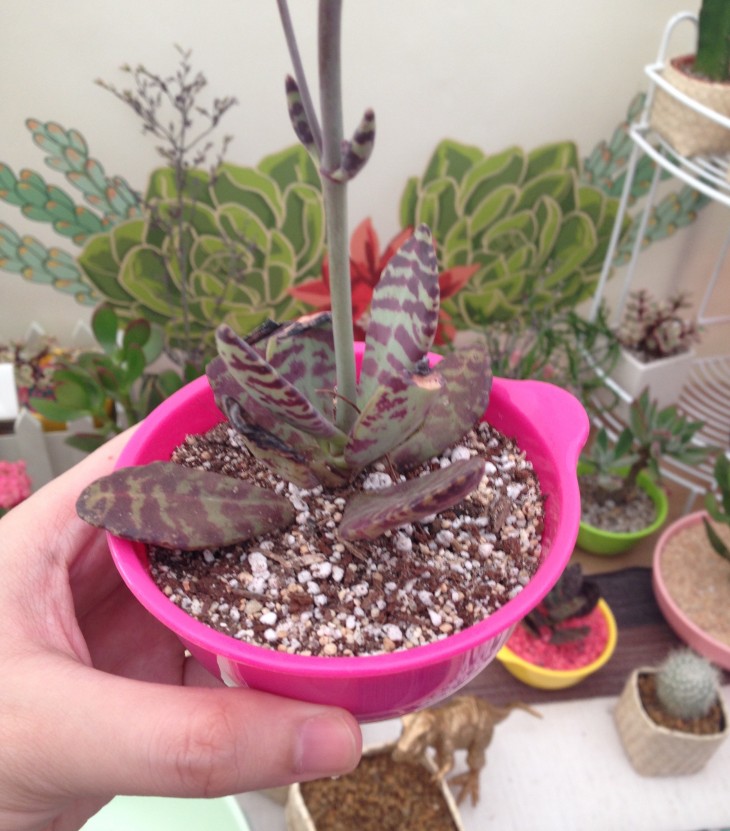 On the other side of her booth, I noticed that there were uniquely-designed canvas bags and pouches. Initially, I thought that it was another product of hers. I found out that those were made by her 29-year-old sister, Elaissa, who designs and sews the bags.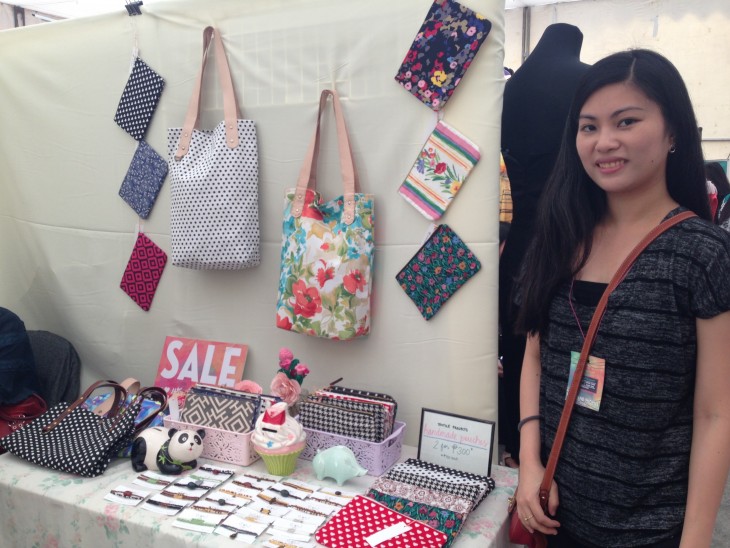 Elaissa really wanted to try sewing so she bought herself a sewing machine. After learning the basics, she decided to launch her part-time business called Textile Project. And by the way, she's a Statistics graduate from UP Los Baños.
What's special about her unique canvas bags is that each has its own lining inside. This means it's more durable to use and worth the buy! Canvas bags are priced at 350 pesos each while canvas pouches cost 180 pesos each.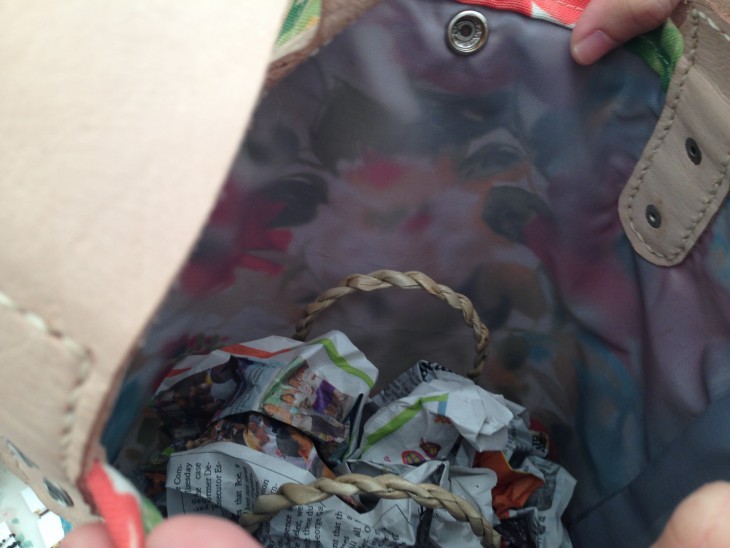 According to sisters Elaissa and Genavee, they have another sister who's also planning to launch her own business soon. I guess she'll be joining them in the next Trendsetter's Bazaar.
At the middle of the photograph is the siblings' mother who claims she isn't creative as her kids. But can you even imagine what their typical weekend at home looks like? Bonding over businesses, maybe!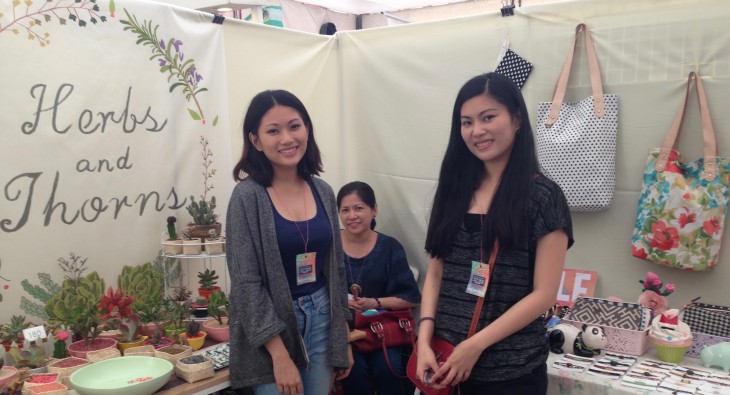 3. Business Partners
Usually, couples are drawn to each other by something they both agree on or have in common. For Patricia Perez, 24, and her boyfriend Justin Dizon, they both agreed to launch a business called Sneaky Soles. Their online shop features comfortable slip-ons both for men and women at very affordable prices. Justin is in charge of the men's designs while Patricia ensures designs for women.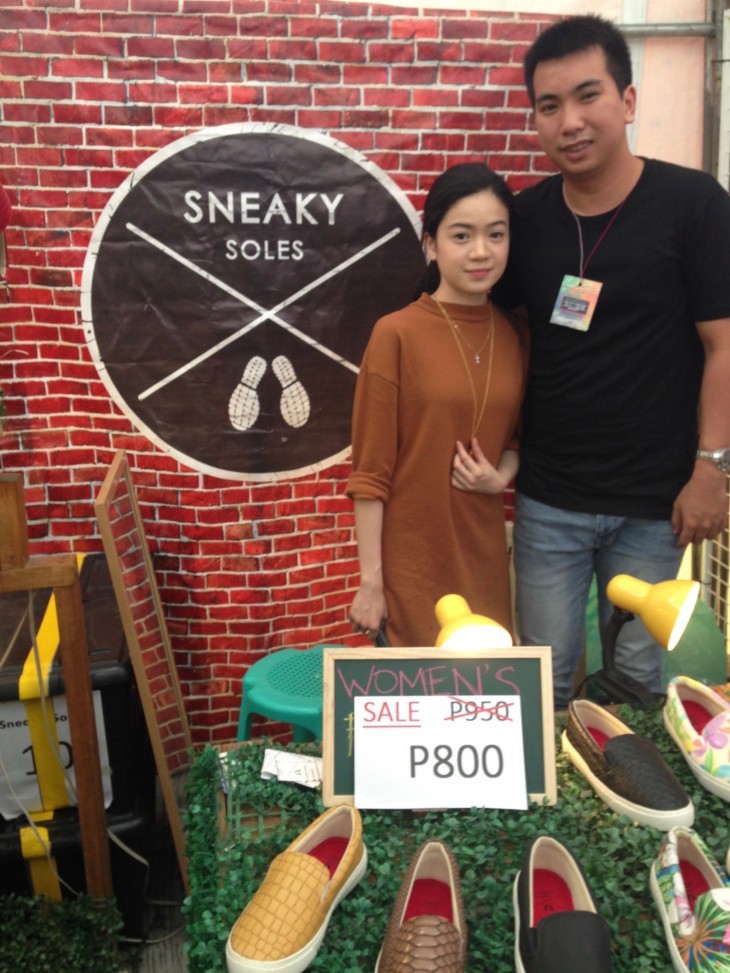 These may resemble branded and pricey shoes but according to Patricia, these slip-ons are comfortable enough to wear that you won't need any foot socks. The inner soles are soft and at a closer glance, one can see that the shoe is perfectly stitched to its base. At 800 pesos, it's definitely worth the buy!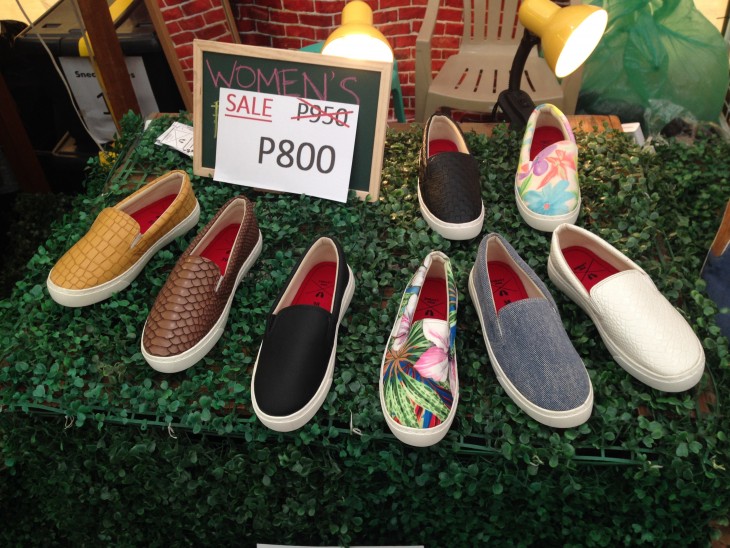 But what do they do with excess materials (retaso)? The extra materials are used to create clutch bags. Aside from the shoe business, Patricia is also familiar with making bags and clutch bags.
The colors may be limited but their shop's definitely doing a great job in maximizing the materials they are using. Wouldn't you want a clutch bag which literally matches your shoes?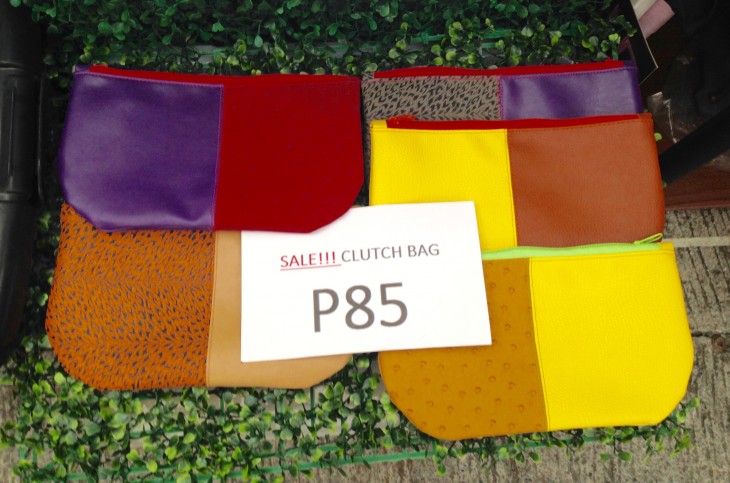 These young female entrepreneurs prove that if you're really passionate with something, you must have the will to do it. It doesn't mean that you have to be alone in pursuing your endeavors. If you have a friend, a boyfriend, or a sister who's also willing to launch a business, do not be afraid to explore your options.
Just like sisters Genavee and Elaissa, you may have differences in tastes or hobbies. Nonetheless, you can still help each other in materializing your business plans. If you have negative thoughts about your business, think of what sisters Karen and Kat did. Instead of giving up, they rebranded and launched their unique clothing styles. And like Patricia Perez, you can always think of strategies on how to maximize the excess materials. It's not only a cost-effective solution but also can be beneficial to the environment.
Nica Valdeavilla
Nica loves books, writing, and photography. She likes to discover new dishes, places and try a lot of things. She dreams of having her own business but her grandest dream is to travel the world.