Carol Premacio
Audacious,vivacious and loquacious, Carol Premacio's greatest loves are, and always…
Many people live like robots nowadays. We complain about how our life is such a routine, and this often leads to unhappiness and discontentment. We always end up yearning for more. But exactly how do we become happy if we don't know who we are? When we have merely a rough idea of what we want in life? When we just go through the motions of everyday living, and at the end of the day, everything seems to lack meaning? Especially in our careers as Modern Filipinas, we should be able to experience self-fulfillment and happiness in our achievements. Having a solid character and knowing yourself better can do wonders for your career, and personality development program director Monica Santiago tells you why.
1. It helps you make better decisions.
According to Monica, "When you have a solid sense of what you value, you make sound decisions that are true to who you are, not based on what others want or expect." You live for yourself and no one else. The decisions you make in life should all be made by you so that you may reach your ultimate goal. These decisions, of course, must be logical and in line with your values. But before you could make these, you need to have a good idea of who you are and what you want to be.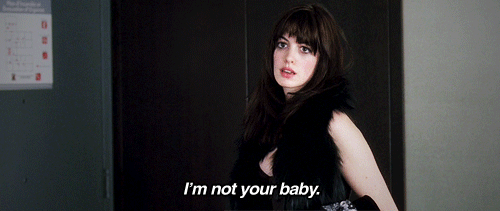 2.  Your work becomes more of a learning process and less of a competition.
We are often blinded with the ideas of promotions, salary raises and recognition that we sometimes tend to forget other things in our lives. At the end of the day, you may get that plaque or employee of the month award but your hair is shedding off and you are stressed to death. "When you accept that you are on a personal journey, your perspective shifts to see that it is about learning and sharing, not competing. Your work then becomes a learning process and a source of joy—not stress," says Monica. Life is a journey and we should be able to enjoy it. Do your job but do not let it run your life. When you know that you love what you're doing, and you live each and every day with passion for it, your job will be a source of joy instead of stress.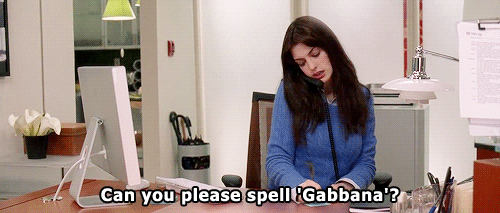 [crp]
3. It helps you realize when to push things and when to take a break.
"Being attuned to your feelings lets you know when to push on or when to take a break," says Monica. "Listening to yourself and being kind to yourself is just as important as doing a good job. No job is worth compromising your health and well-being over." As we said earlier, do not let your job run your life. Leave space for reasonable thinking. Your standards may be too high, or maybe you're not pushing yourself to realize your full potential. If you know yourself, and you know yourself well, you'll be able to realize when you should take a break or go further when the time arises.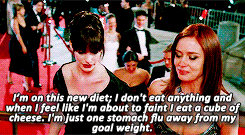 4. You will not only be inspired, but you'll inspire others as well.
Knowing yourself will make you able to pinpoint where you need improvement and how. "When you continuously work on improving yourself, you change how you do your work and your work environment as well. Not only will you do your job better, most likely others will be inspired to work on your level too,"says Monica. It is important to keep in mind that you are on a personal journey and in a journey, learning never ends. To be able to get through it all, you will need inspiration. Use your goal as your inspiration. Your family and your friends. In the process, a hardworking individual that couples her work ethic  with a smile will be able to inspire others as well. Now isn't that a nice thing or what?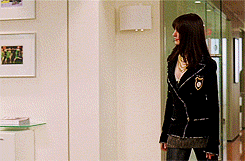 5. You will have a clear idea of your purpose in life
"Discovering your purpose and having the courage to see it through is the biggest gift you can give yourself and the world," says Monica. "Finding out what you are meant to do with all the talents bestowed on you, is not only fulfilling—you contribute to the world in a sense that you do what ONLY you can do!" Your talents, knowledge, and experience are yours to use to the fullest and to share with others. So don't just sit there, see what you can do for yourself and the world! We can all make a difference in our own little way, and this often starts with our chosen careers.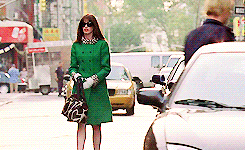 They say you can't give something that you don't have. You can't love others if you don't love yourself. If you know who you are, you can do all these and more. After all, it all starts with yourself.  Before you start with your journey, you've got to know where you want to be at the end of the day,who you want to become.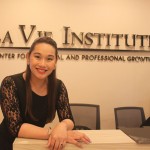 Monica Santiago is program director of La Vie Institute, a personality development institute in Alabang. She continues to pursue her dream of inspiring people and helping them reach their full potential through her work in the said facility. Click here to read our feature on her and her work.
Carol Premacio
Audacious,vivacious and loquacious, Carol Premacio's greatest loves are, and always will be, fashion and writing. She enjoys writing and reading books,fashion magazines and lifestyle magazines. One of her aspirations in life aside from working in the fashion and publishing industries is to travel and be able to see the world in all its beauty.