Geri Osorio
She loves writing because it's the perfect excuse for her…
It's hard to believe that Christmas is only a week away. The year 2020 has been incredibly taxing, so it's not surprising that the Yuletide spirit isn't very evident this season.
Hopefully, the holiday break will give us a chance to hit pause and allow ourselves to take a break from everything. Lucky for us, Netflix has a full line-up of Christmas movies to make all things merry and bright. Although most of them are cheesy and formulaic, guaranteed happy endings are something we all need right now.
We all know that Disney Christmas movies are classics. But if you're looking for something new, here are some of the best Christmas movies to stream on Netflix.
Dash & Lily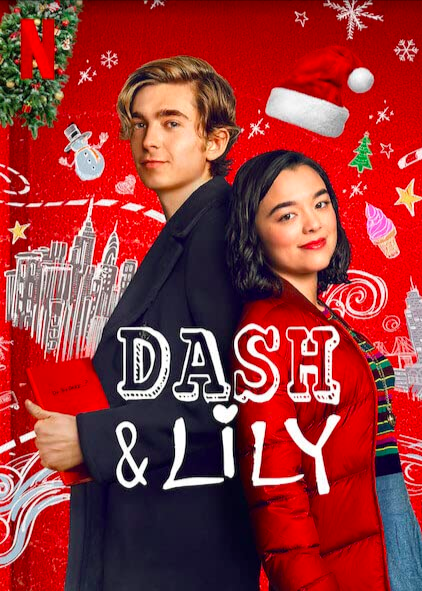 OK, this isn't a movie, but Dash & Lily will definitely give you the Christmas spirit you're looking for. This eight-episode series is another one of Netflix's live-action adaptation, based on the bestselling YA novel by David Levithan and Rachel Cohn.
The story follows Dash (Austin Abrams) and Lily (Midori Francis), two teenagers with different opinions about the Yuletide season. They're connected by a mysterious red notebook and a series of dares that helps them get to know each other.
The leads are charming, the soundtrack memorable, and the romance aggressively sweet – three things you want in a Christmas movie.
Holidate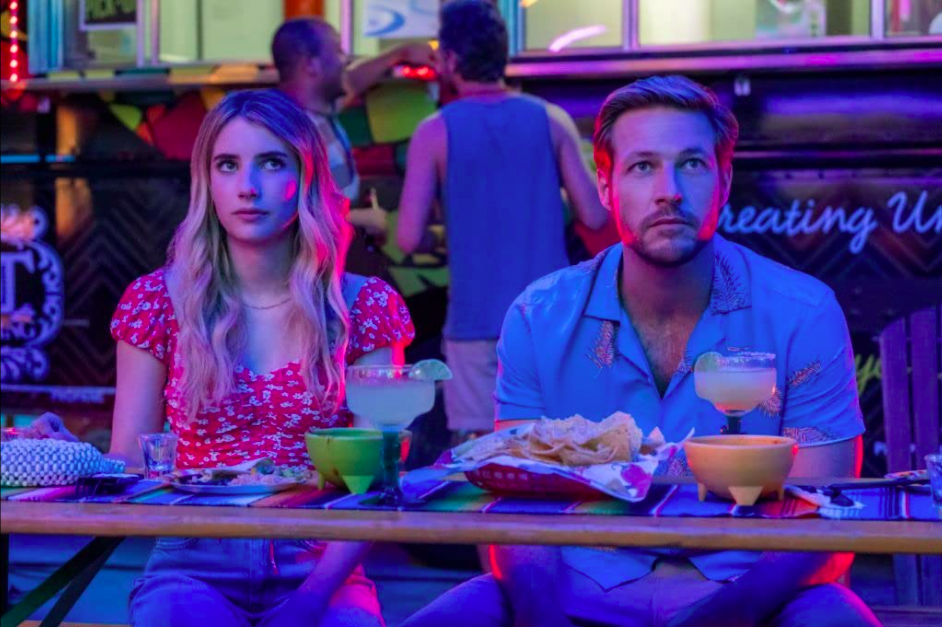 The logline is: fake dating but make it festive. "Holidate" is a fun film about strangers who agreed to be each other's plus-ones for every occasion. Sloane (Emma Roberts) and Jackson (Luke Bracey) both hate holidays, so they made a pact to help each other avoid the awkwardness of flying solo at events.
You can probably guess what happens in the end. But Sloane and Jackson's crazy adventures will definitely make you laugh. As predictable as "Holidate" is, it's a nice feel-good film to curl up to (and maybe even get wine-drunk to) this Christmas.
Let It Snow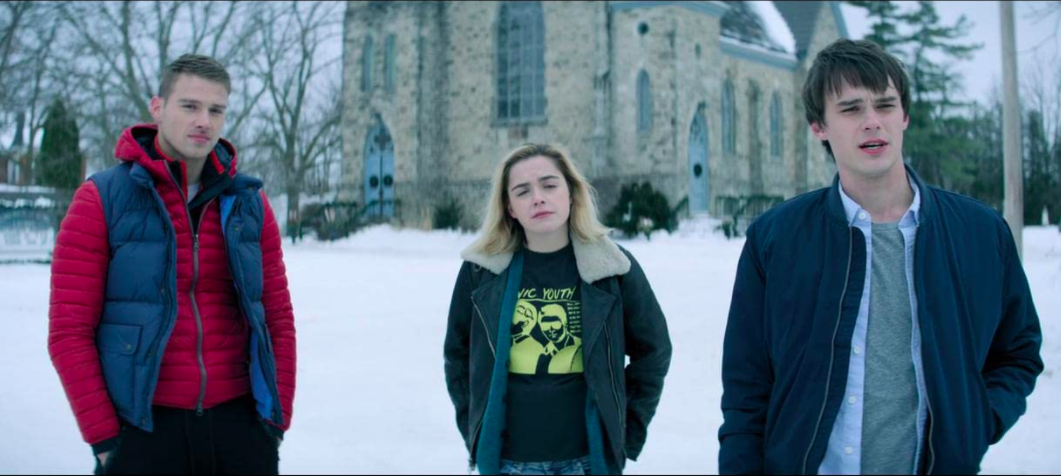 "Let It Snow" is the perfect Christmas movie for fans who love Garry Marshall's romcom flicks. This YA novel adaptation is set on a holiday, featuring an ensemble cast in a variety of stories.
The story follows five teenagers, whose loosely related lives collide when a snowstorm hits their small town on Christmas Eve. What's great about Let It Snow is that the multiple storylines aren't all about romance; they also delve into friendship and family.
My favorite scene is the one where Mitchell Hope and Kiernan Shipka's characters sang a duet, a piano cover of The Waterboys' "The Whole of The Moon."
Little Women (2019)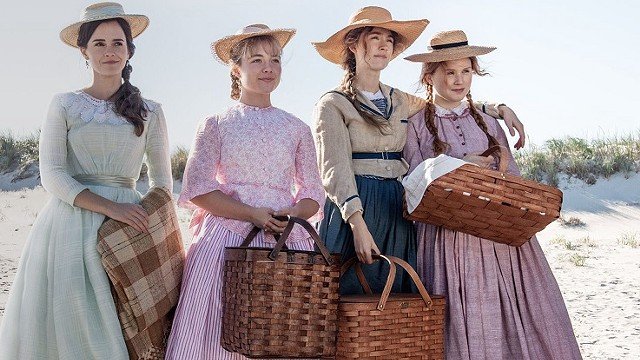 "Little Women" is a story we all know. Although it's not exactly a Christmas film, it features themes – family, forgiveness, gratitude – that give meaning to the holidays.
There's nothing new about the plot, but Greta Gerwig's masterful direction makes the story feel even more intimate and ageless. The nonlinear narrative puts a unique spin on a tale we already know by heart, emphasizing how each of the characters grew throughout the movie.
Bonus: the 1994 version of "Little Women" is also available on Netflix.
Klaus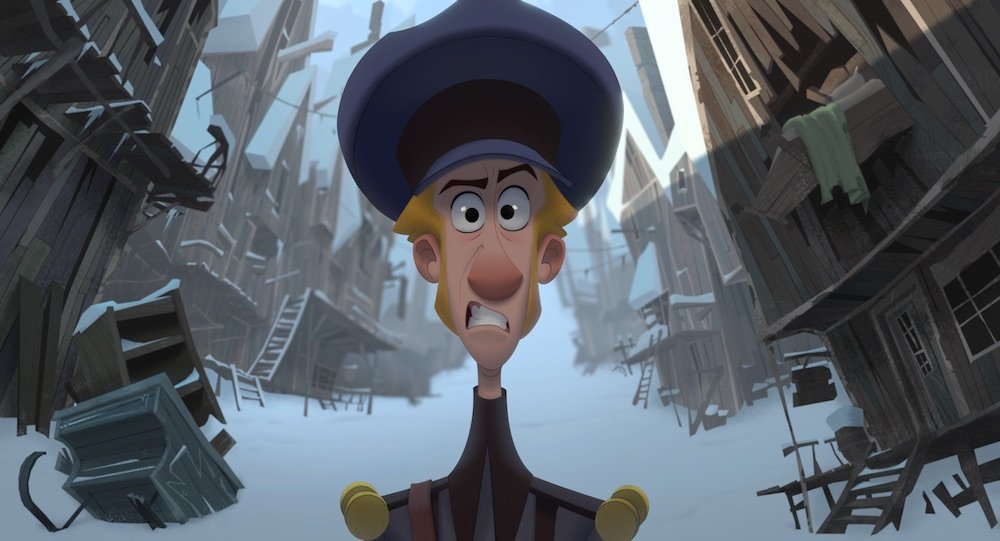 I adore 2D animated movies, and I think Klaus deserves more attention. This Academy Award-nominated movie gives Santa Claus an alternative backstory as a reclusive toymaker.
The protagonist is Jesper, a postman in an island near the Arctic Circle. He persuades Santa to make toys for kids, which Jesper sends out so that he can meet his deliver quota. The unlikely pair encounters problems and misadventures, but eventually manage to brighten up their glum little town.
The animation is gorgeous, of course. The movie has just the right mix of ridiculousness and serious themes, but undeniably, "Klaus" has plenty of heart. Watch it if you need a quiet but enjoyable film to snuggle up to.
But what's the number one Christmas movie of all time? On any list, you'll find Frank Capra's epic "It's a Wonderful Life" usually holds the top spot; some will have the funny and endearing "A Christmas Story."
If you don't have a subscription to Netflix, where do you watch free Christmas movies? If you already have cable, HBO, Fox Movies, and all the other channels should be playing classic movies like "it's a Wonderful Life," or maybe the testosterone-filled "Die Hard." If you don't have cable, try IMDB TV and Youtube for cinematic options.
Whether you're spending the holidays alone or going on a staycation with friends, these movies can help you get into the spirit of things. If you want to feel those Yuletide emotions, just stream these Christmas movies on Netflix and have a glass of whatever makes you happy.
Geri Osorio
She loves writing because it's the perfect excuse for her to make more puns.