P. Torres
P. Torres' favorite animals are dragons, despite the lack of…
With all the flashing lights on every storefront, catchy jingles playing over the radio, and relatives posting repeatedly over social media, it really is the season to be jolly. But with your schedule full of things like buying affordable Christmas presents or preparing for an out-of-town trip, it could be difficult to find the time to appreciate the things that make Christmas more than just a holiday.
Joy, family, trust; these are just some emotions that give this time of year deeper meaning.
This Christmas season, snuggle under warm blankets, stock up on snacks, and reconnect with the things that give the holidays meaning by binge-watching the following movies.
Rediscover Joy with "Mean Girls"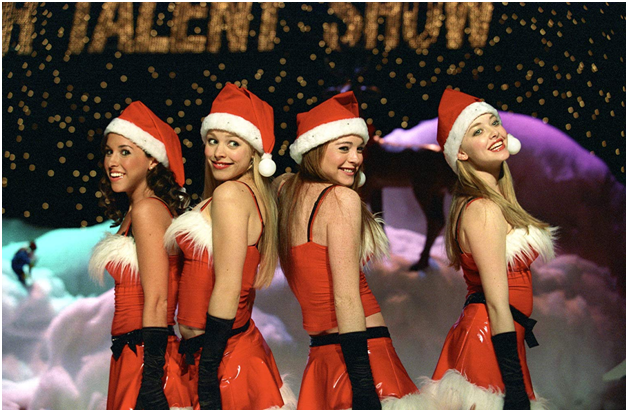 Even 15 years after its release, "Mean Girls" remains an invaluable source of comebacks, quotes, and GIFs of stereos flying at Jason's head.
"Mean Girls" is the perfect movie to rewatch (If you're a first-time viewer, you're welcome) when you want to feel joy again. The teen comedy starts the laughter with such gems as "I'm from Michigan," and keeps them going until The Donna's cover of "Dancing with Myself" plays over the credits.
Everything from Damian's rudely interrupted performance to the Plastic's inappropriate and iconic dance moves to "Jingle Bell Rock" is both hilarious and heartwarming at the same time.
Rekindle Hope with "Clueless"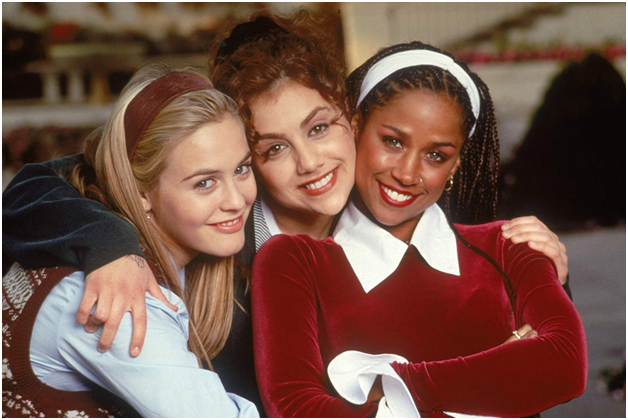 This 1995 coming-of-age film is actually more feminist than you'd think and maintains a hopeful, upbeat vibe that won't be out of place in an actual Christmas movie.
Best friends Cher and Dione, both named for famous singers, are Beverly Hills valley girls who maintain an optimistic and inclusive attitude.
Not only are the girls decidedly nicer than other portrayals of upscale queen bees, Cher is sincere in her efforts to "do something for humanity." Despite not really being booksmart, and facing constant derision for it, Cher and her friends don't let things like boys, thieves, or despair get in their way. Their perseverance and hopefulness will brighten up your holidays and make you look at the brighter side of things.
Appreciate Generosity with "Last Christmas"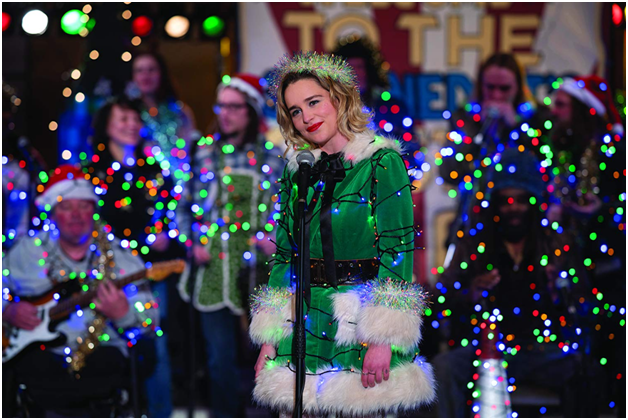 Emilia Clarke's latest big-screen performance is a heartwarming and heartbreaking affair. Unsurprising, given that the film was inspired by the Christmas single of the same name by Wham!
Clarke plays Kate, a disillusioned and problematic employee at an all-year Christmas ornament store. Homeless and friendless, the jaded Kate runs into the eccentric and extremely handsome Tom, portrayed by Henry Golding. As their relationship develops, Kate begins to become more charitable with her resources and her emotions.
"Last Christmas" can rekindle your generosity this December, not just with your money but with your affections. A word of advice: bring your tissues, because you'll also share your tears before the credits roll.
Find the Meaning of Family with "While You Were Sleeping"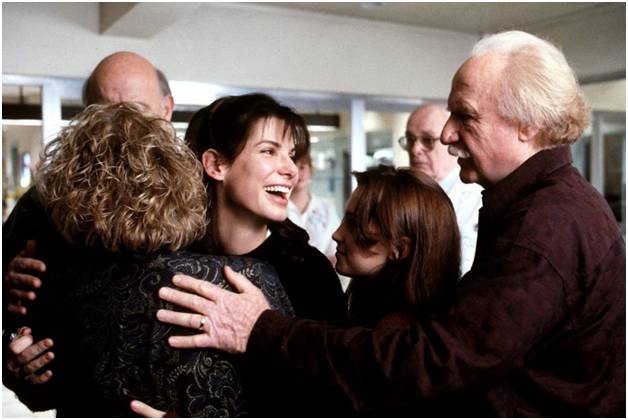 Sandra Bullock reached superstardom in the '90s with her approachable beauty and charismatic screen presence, and this combination is easily apparent in the 1995 rom-com "While You Were Sleeping."
Lucy, portrayed by Bullock, is a lonely train station employee with a long-suffering attraction to a regular commuter. When an accidents sends the man into a coma, Lucy is mistaken for the fiancée of a stranger she's been crushing over for a long time. Caught up in the lie, Lucy gets along swimmingly with the man's kind family and begins to develop an attraction for her crush's older brother.
Featuring Sandy B. at her most '90s, "While You Were Sleeping" is about more than romantic love. Lucy's interactions with her fake fiancée's family is as endearing to the viewer and central to the plot as the on-screen romance, making this the perfect movie to appreciate familial bonds.
Find True Love with "Edward Scissorhands"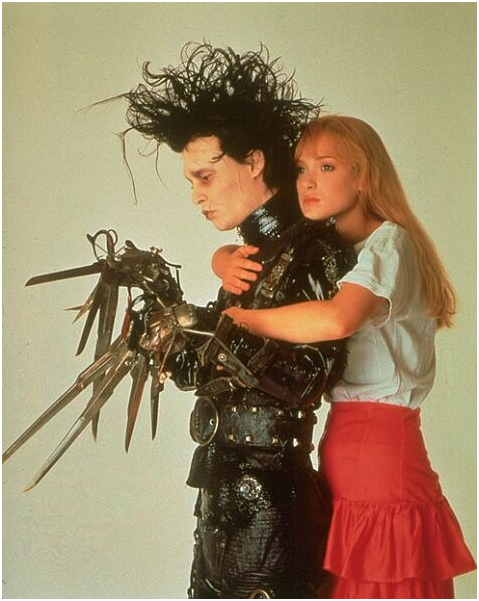 Featuring Winona Ryder and Johnny Depp in the youth and directed by Tim Burton, this movie was a huge success in 1990 and still fondly remembered today.
Depp plays the eponymous Edward Scissorhands, an artificial life form whose creator died before finishing his hands. Adopted by an average suburban family, Edward begins to develop an attraction to Kim, as played by Winona. As Edward and his new family strive to integrate him with society, Kim wrestles with her budding feelings for him.
"Edward Scissorhands" is a poignant take on human emotion and how difficult and painful love can be. However, "Edward Scissorhands " also demonstrates the power and beauty of love, despite all the hardship and sacrifices it entails.
Whether you need to experience joy again or feel the warmth of family, these movies can be your guide to reconnecting with these emotions. So before Christmas comes around and any time you want to feel those Yuletide emotions, just curl up to your screen and give these films a rewatch or two.
P. Torres
P. Torres' favorite animals are dragons, despite the lack of tangible evidence of their existence. When reading books or watching movies, anything with dragons in them gets top priority.