Bien Aronales
Bien dabbles in various passions like writing, singing, dancing, coloring…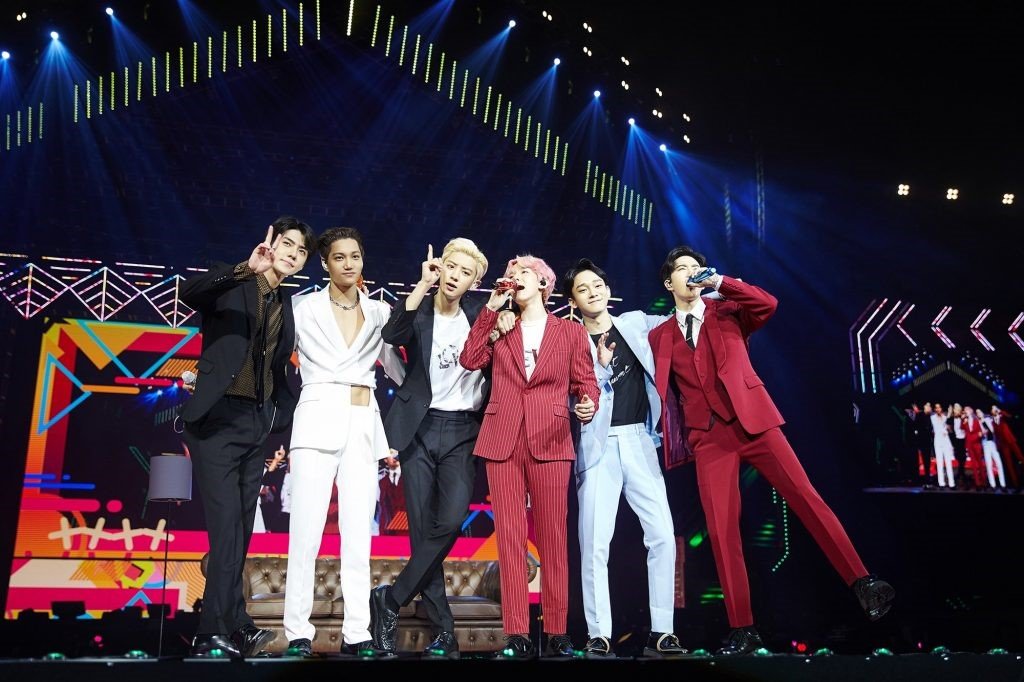 There you are, sitting on row I-7 at the upper box section. Your hands are sweaty despite the AC on full blast. You're holding on to your lightstick, heart drumming to the beat of the bass, the music lost to the screams of a thousand other fans in the arena. You stand up, you scream along. You've been waiting for this your entire life. Seven years feel insignificant when you finally see and hear them perform live.
EXplOration is my fourth EXO concert, having attended all three concerts prior: I was there for EXO'LuXion, EXO'Rdium, and ElyXiOn in Manila. Of course, when I heard of EXplOration having a stop in Manila this year, I couldn't not attend. Knowing how great their concerts are from personal experience, I wouldn't miss any of their Manila concerts for the world.
But EXplOration in Manila was a bomb dropped out of nowhere.
The Announcement
This year I wasn't too keen on there being a Manila stop, what with EXO's packed schedules and two of the members, Kim Minseok (Xiumin) and Do Kyungsoo (D.O.) recently enlisting in the mandatory military service for men in South Korea.
But then PULP Live World, spearheaded by Happee Sy, made a sudden announcement that there would be a Manila stop for EXO — announced barely a month before the concert date! My heart was crying happy tears the day it was announced, but my wallet was screaming at me in utter panic.
Luckily, I had enough saved to buy an upper box ticket. I was a little bummed out about being in the mosh pit, but I had to be realistic about what I could afford. I had to be wise about my expenses. Even if it was at the expense of my favorite boy group.
EXplOration in Manila D-Day!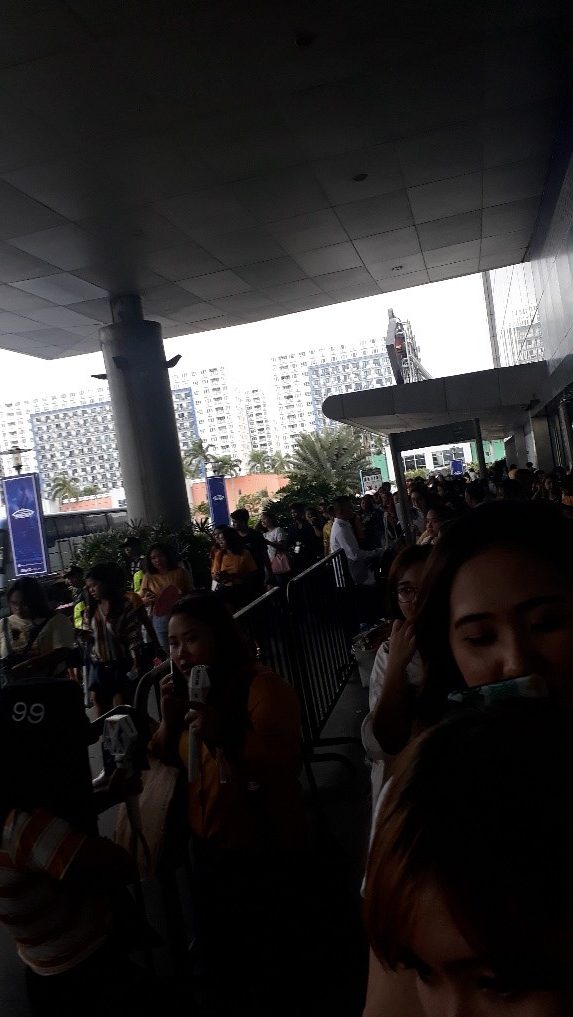 After an entire month of extreme budgeting and anxious waiting, the day finally came! I remember the events that transpired that day in startling clarity: the day started off with four hour's worth of rain, flooding most of Makati and aggravating the already troubling traffic problem in the metro.
But I powered through, arriving at Mall of Asia a little before 3 in the afternoon. As expected, the outside of MOA Arena was already crawling with fans. Fans were color-coded according to their tickets. So if you bought mosh pit tickets, you had to wear red. If you bought VIP seated tickets, you had to wear blue. Upper box fans had to wear white, while general admission fans had to wear yellow. Most of the fans milling about seemed to follow the dress code, with a select few disregarding the code altogether.
One of those "rebels" was yours truly. I don't own a single white top, and I wasn't going to buy one just for the concert. Besides, I wanted to look my best. So I went with my favorite blue blouse and sat in the upper box section with my head held high in a sea of white.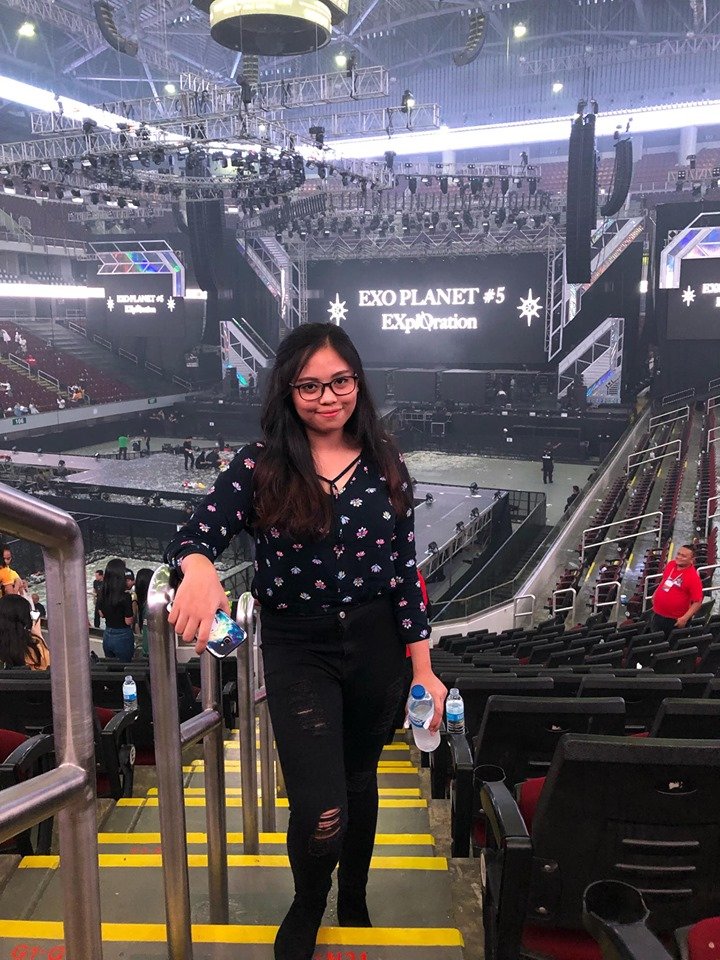 In my excitement and reluctance to stand outside in the rainy weather, I fell in line early. At around 4 PM I was already inside the arena, seated in my semi-life-threatening concert seat. The seated sections were only just slowly filling up, apart from the VIP standing section because everyone was vying to get the coveted barrier position.
At around 5 PM friend and I decided to leave our seats and walk around since Globe had a couple of booths for the fans to try out. It was full, of course, with the 2nd-floor events space filled with fans trying to squeeze in last-minute fan activities before the actual concert. While my friend went around taking photos, I went and bought water. I cried at the overpriced drinks, but sucked it up and bought it anyway because I needed the energy boost before I lose my voice mid-concert from all the screaming (I've learned my lesson since the first EXO concert).
My friend and I went back at 5:30 to a nearly full arena. We didn't have to worry about losing our seats since we bought numbered tickets and sat among fans not far from our age group. The arena was already buzzing with energy, and after snapping more photos, I  whipped out my lightstick and prepared for showtime.
At 6:04, the lights dimmed. It was time.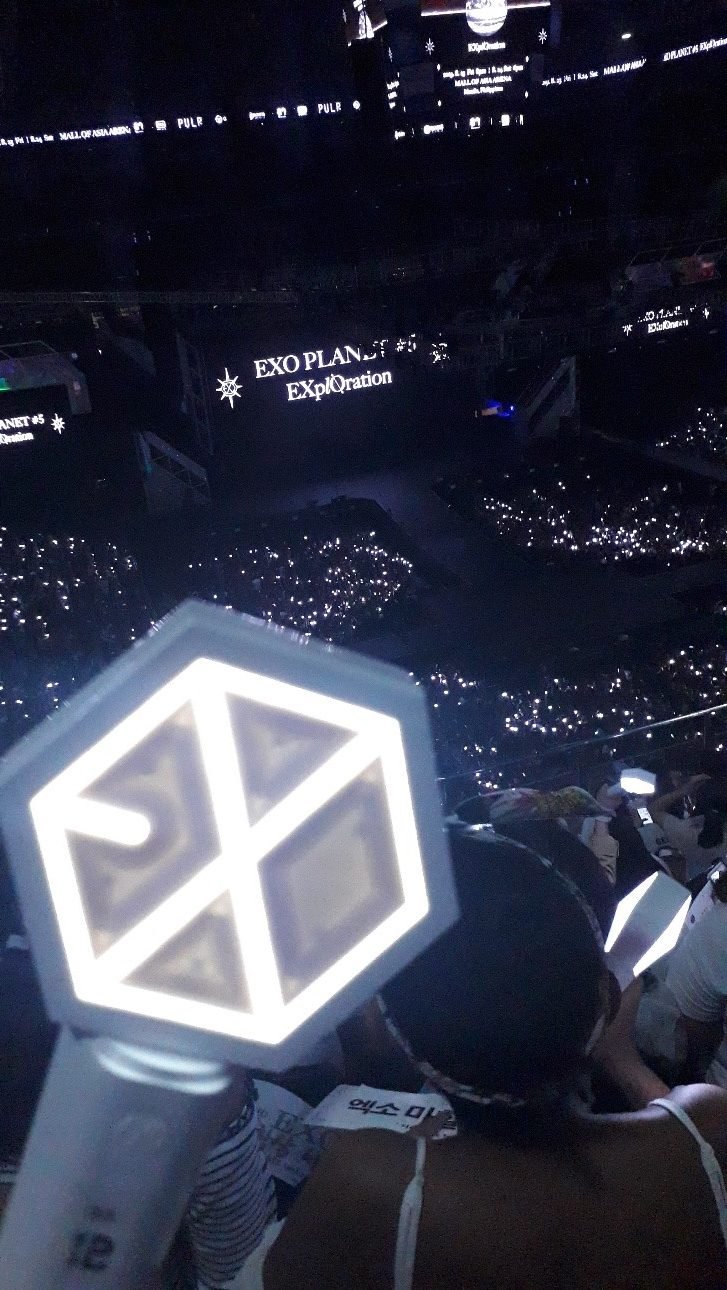 The Exploration Begins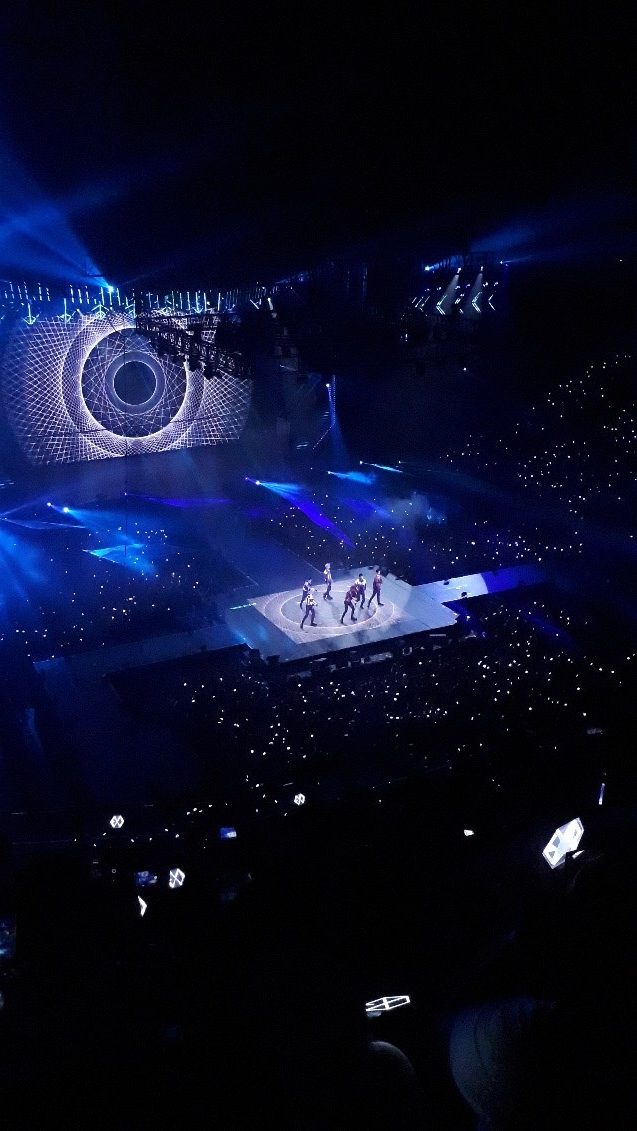 The concert began with a video of EXO as racers in a Mad Max-ish desert, continuing from the concept of their latest album "Don't Mess Up My Tempo (DMUMT)." Immediately after the video, the EXO members step out in their racer getup, performing DMUMT's title track, "Tempo."
The screaming was sustained, from the moment the video opened. We only quieted down enough to begin singing the song instead, almost drowning out the concert speakers in our enthusiasm.
Philippine EXO-Ls or PHIXOs, which EXO lovingly referred to in 2016, are known to be unfailingly enthusiastic in singing and jamming along to EXO every time they perform. Once "Tempo," "Transformer," and then "Gravity" came up, everyone began scream-singing the lyrics as they waved their lightsticks around.
This year welcomed the start of the EXO members expanding their careers, from releasing solo albums to a new sub-unit. Of course, I was embarrassingly enthusiastic (I have my fancam screams to prove it) when Baekhyun's UN Village and EXO-SC's "What A Life" and "Closer to You" came on.
EXO made sure we felt the love we willingly gave them back tenfold by performing their hearts out for us. Though they were tired from previous schedules, they immediately recovered from the energy of their loving PHIXOs. It was a night to remember and certainly a concert experience for the books.
Not to be a byuntae, but Suho's "Been Through" performance and Kai's "Confession" made my night. The fan service was on another level. It was like they knew the fans would lose their marbles if they took off their shirt. And we did! I still get flashbacks of Kai's smirk and Suho's back muscles and, honestly, I haven't been the same since.
Just Fandom Things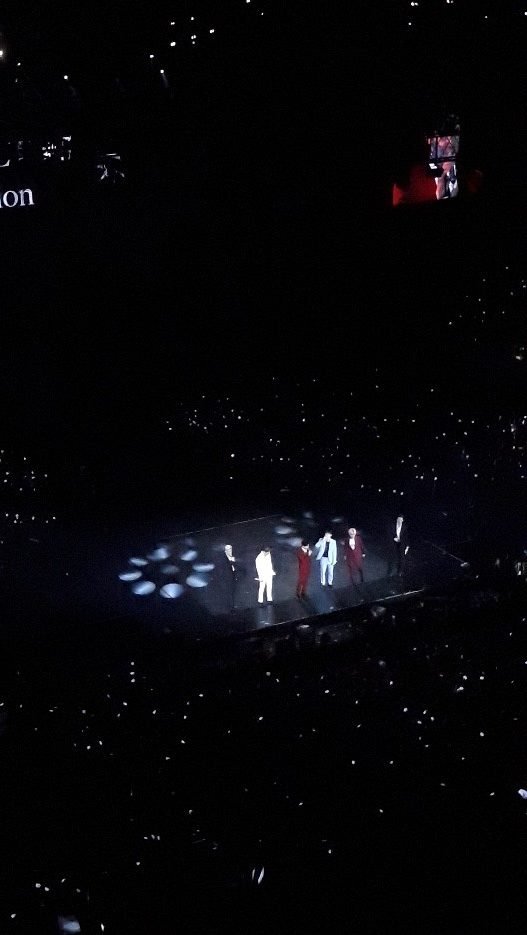 EXplOration in Manila ended on a high note, with EXO promising to return next year no matter what and expressing their gratitude toward the extremely energetic fans for fueling their performance tanks for the night.
It was a bittersweet end; I felt the exhaustion of a concert well-enjoyed and the sadness of waiting another year (or more) to see them again. I love EXO and I want nothing more than to support their shows, their music, and other activities however I can.
Like EXO's tagline, I sincerely believe concerts are a visual representation of "We Are One." EXplOration in Manila is easily one of my favorite EXO concerts. The setlist is great and the artists had a blast performing for the fans. It is also the first time PHIXOs experienced a "rainbow ocean," a term which describes their lightsticks switching colors for every stage.
Even though I've already seen and heard EXO perform multiple times, the excitement of seeing and hearing them live never fades.
Bien Aronales
Bien dabbles in various passions like writing, singing, dancing, coloring outside the lines, coffee chugging, and advocating for cat rights. She loves Kpop, anime, and movies with over-the-top action scenes.