Katrina Tankeh
Writes, eats, and dances with an incomparable vigor but is…
[video src="https://birthstrike.tumblr.com/post/184756484954/i-feel-that-i-have-a-duty-to-do-whatever-i-can"]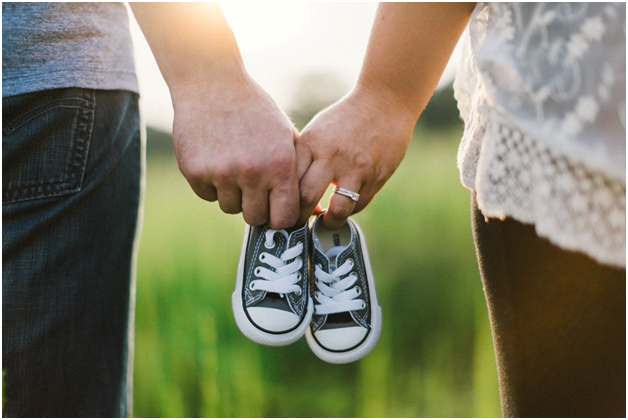 I can no longer remember a day when Alexandria Ocasio-Cortez wasn't the face of Democratic Socialism in America. In such a short period, AOC has become America's most vocal Democratic Party representative today – and for good reasons.
A born-and-raised Bronxite, she remained true to her roots and now serves as the U.S. Representative for the 14th congressional district of New York. She was also the youngest woman ever elected to Congress, which is a big step for a government body that has only ever recognized Hillary Clinton and Sarah Palin as its most influential stateswomen.
You can say that today is the best time to become a young female politician in America. AOC is just one of the many newest millennial women in U.S. politics, but she leads the stride with her impressive educational credentials, deeply progressive platforms, and powerful speech delivery. She commands the ears of the nation and challenges centuries-old political norms, especially those that favor the oppressive capitalist system.
Fighting for green
"#Climatechange is different because we have an expiration date… My concern is that we are going to be the frog in the pot of boiling water, and we are going to debate and debate and debate… and our kids are doomed." #ActOnClimate #GreenNewDeal #cdnpoli @AOC pic.twitter.com/6Acw9dLA6H

— Mike Hudema (@MikeHudema) May 6, 2019
Perhaps AOC's main advocacy is one that's massive enough to affect us all: climate change. AOC considers the environmental crisis as the largest national security threat for the US and "the single biggest threat to worldwide industrialized civilization."
On February 2019, AOC spoke in front of the Capitol Building and discussed her proposed environmental plan called the Green New Deal. Taken from Roosevelt's social and economic reforms in response to the Great Depression, the Green New Deal combines the former New Deal's economic approach with projects and policies that promote sustainable practices.
The Green New Deal aims for 100 percent clean energy by 2030 and a fully modernized electrical grid by 2035. It involves drafting economic policies, creating sustainable employment programs, and encouraging businesses to invest in the preservation of the environment.
The environmental impact of childbirth
One of AOC's pro-environment statements that has caught the attention of the public and raised some eyebrows is when she brought up the topic of childbirth into the discussion.
During a live Instagram video from her kitchen, AOC posed a question to her viewers: "Is it OK to still have children" in spite of intense climate change? She also mentioned that there was a scientific consensus proving that the lives of children in the future are going to be very difficult.
This was a question that was most important for and most likely addressed to millennials, given that they are the next generation of mothers and fathers.
A rising cynical view on childbirth
I went ahead and asked fellow millennials about their thoughts on their future plants despite the current state of our environment. Many of the ones I've spoken with not only fear the degradation of the environment, but also the capitalist system that cares little for the Earth.
"I'm seriously considering not having children anymore. As it stands, not even renewables are a viable option to save us," says Matthew Javellana, a 24-year-old businessman from Bacolod. "It's our consumerist lifestyle that fuels this. I don't see any way for us to undo what has already been done. Until I see any signs of real change, I may not want to have kids."
Alex Tankeh, 23, shares Javellana's sentiments on the consumerist practices of people, that they're "contributing so much waste and taking up so much land . . .  [n]ot enough open space, greens, fields, parks, and centers for kids to play in."
"Plus, climate change is real. It's too hot to live, and it'll only get hotter."
Parenting anxieties among millennials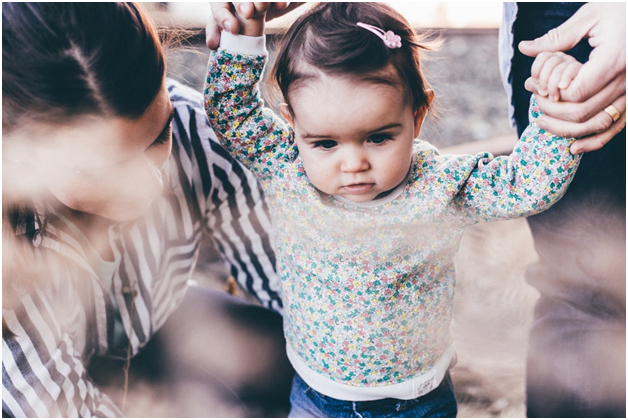 Another interesting response I've received is that the environment is not the biggest thing that's stopping them from having kids, but their confidence in being able to care for one.
"To be honest, I don't really know if I want a child, not because of the state of our environment, but because I'm not really sure if I'm ever going to be ready for the responsibilities of being a parent," says Tina Parra, a 23-year-old student from Pasay. "But if I change my mind about having children, it would really bother me that the world they're gonna be living in isn't the one I want for them."
Andrea Cristobal, a 24-year-old writer from Makati, feels the same way: "I think if my heart is filled with fear in general, anything can discourage me from having a child. I can't wait for a time until the world is perfect, and that shouldn't determine whether or not I want a child – but just if I am capable or not."
Adoption as a viable option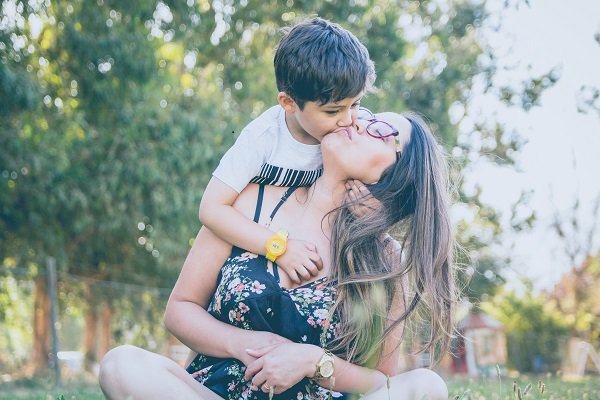 Not all millennials are abstaining from becoming parents. Others still want to have their own children someday, just not in the way you'd expect.
"If I take into consideration the environmental and economic repercussions of having a child, it'll be a no," says Chandral Selim, a 22-year-old writer from Cavite. "The world has enough children already, adoption is always an option, and in my opinion, it's actually a smart choice."
"Mas maraming children now na abandoned and do not have anyone who'll take care of them," says Naomi Rebuelta, a 20-year-old writer from Pasay. "So I'm more up for adoption than giving birth to a whole new human being kasi there are a lot of people who need to be taken care of NOW, they're here NOW."
"And para sa'kin, siyempre ang buong point ng pag-aanak is because you want to take care of someone," adds Rebuelta. "They don't have to be related by blood."
More millennials are adopting more children, and the number is predicted to rise in the next ten years. The concept of adoption supports AOC's stand on parenting in modern times, that we should care for the children that are suffering today, and that "we have a moral obligation to leave a better world for them."
Light at the end of the tunnel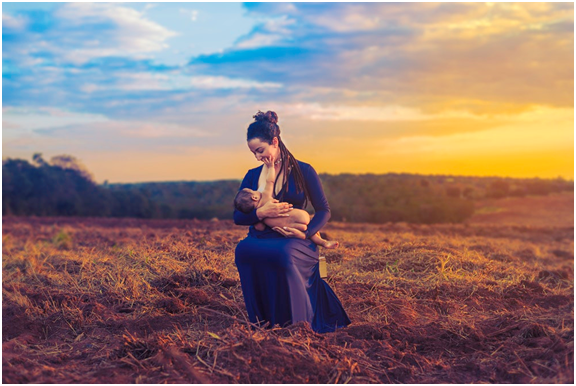 Perhaps the most heart-warming takeaway from talking to millennials about childbirth is that, despite the onslaught of news on environmental destruction and global pessimism, many young people still have hope about the future of the environment. There are still a good number of those who look forward to building families that will do more good than harm for the Earth.
"I've always been uncomfortable with the idea that you shouldn't have kids in a shit world," says Idge Dizon, a 23-year-old law student from Ortigas. "Maybe my kids will live in a worse world, but maybe they can be the ones to make the world better."
Irene Takamoto, 23, from Yokohama, Japan won't let climate change stop her from having a child.She doesn't want us to forget that beyond urban and highly industrialized locations, "there are many places [she believes] Mother Nature created beautifully which [she wants her] child to experience."
"I'm oddly optimistic about the state of our environment so I would like to have a child and raise him/her to love nature," says Nydia Verdadero, a 25-year-old writer from Laguna."Kasi madami na nag-eexplore ng technologies to reduce waste and to process waste. Dahil din siguro sa mga support group on FB, nagkaroon ako ng hope na hindi lang middle class ang may care sa environment."
"Ngayong medyo may momentum for environmental reforms, I think it's a great time to talk again about what we can do as individuals," adds Verdadero."It's a start."
Building a new army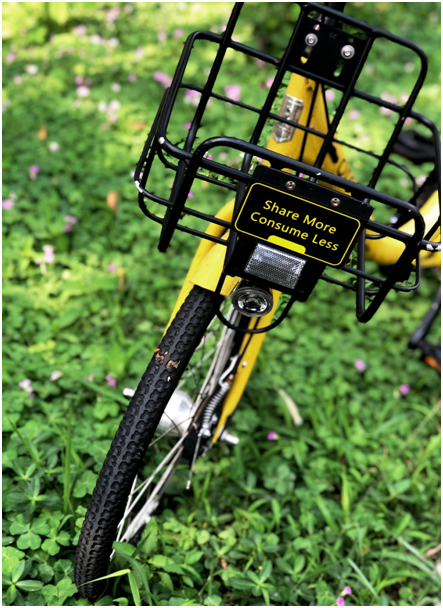 I am as saddened and frustrated and angered as anyone else about the environmental crisis, not because of what has already been done but because of what we aren't doing to stop it.
"I just hope that more people will ignore the fatalism of the argument that we are beyond repair," says AOC. "We are not beyond repair. We are never beyond repair."
I've always believed that the one mistake the previous generations had on childbirth was to procreate for lineage's sake. This generation has the choice, the education, and the power to birth and raise children who will do the same for the next generations as we are doing for them: taking care of what is given to us, what feeds us, what sustains us.
Katrina Tankeh
Writes, eats, and dances with an incomparable vigor but is only really good at one of those things.