One week we're on ECQ, the next it's back to GCQ. A week from now, who knows what it's gonna be? The metro's quarantine levels are constantly changing because of the rising number of COVID-19 cases. Despite these changes, one thing remains constant: it's better to stay at home to stay healthy.
Staying at home doesn't mean sacrificing your regular workout sessions, though.
But you don't need to hit the gym to sweat it out. You don't need to buy expensive equipment, either. You just have to get creative.
Focus on Bodyweight Exercises for Maximum Fitness
Since you're working remotely or taking online classes, you may as well exercise at home, too. If you're looking for the best way to stay fit while you can't go out, try doing bodyweight exercises for women.
Bodyweight exercises are a way of relying on just your body weight to boost your strength and build your muscles. For example, instead of lifting using dumbbells for strength and weight training, go for these:
Burpees
Crunches
Lunges
Mountain climbers
Planks
Pull-ups
Push-ups
Sit-ups
Squats
If you're a beginner, even just 15 repetitions each (and 15 seconds for planks) will slowly help you get in shape. But if you've been working out for much longer than the pandemic erupted in the Philippines, then you can work your way up to a 120-second plank and, at least, 50 repetitions of the other exercises.
Notice how, for all of these exercises, you're using your own weight to resist gravity. You don't need dumbbells, exercise garters, resistance bands, or any type of equipment to help you get these done.
The only things you need are determination, discipline, and as the exercise name implies, your weight.
For those who are on the heavier side, these bodyweight exercises could be more difficult. You would be resisting gravity with more weight, after all. But in time, when you get used to it and your body starts turning more fat into muscle mass, these exercises will be more manageable.
So now, the next question is "will bodyweight exercises help with weight loss?"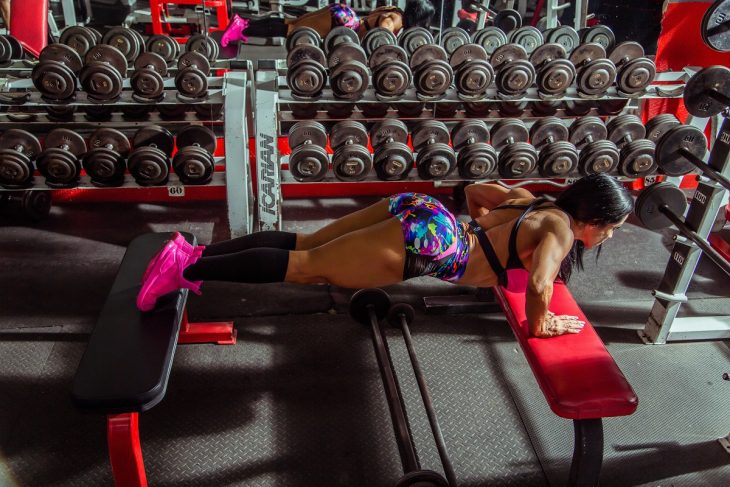 Many assume bodyweight exercise and other forms of strength training are solely for building muscle mass. Oftentimes, this assumption is accompanied by another assumption that cardio is the only way to lose that stubborn fat around the waist, hips, arms, legs, and thighs.
There are various reasons to consider strength training for weight loss:
Cardio makes you sweat but strength training targets two things: lean muscle and fat.
The leaner your muscles are, the faster your body burns calories even when it's resting.
More muscles mean you need to burn more calories, which speeds up your metabolism.
The effects of consistent bodyweight exercises and other forms of strength training may not immediately be visible on the weighing scale. But you will feel the difference in how your body. A softer belly might start getting tighter. Your arms may feel firmer. And your thighs and butt may feel more toned.
Eventually, you'll visibly notice how these lean muscle-focused exercises help you shed excess fat.
Work Out to Stay Sane During Quarantine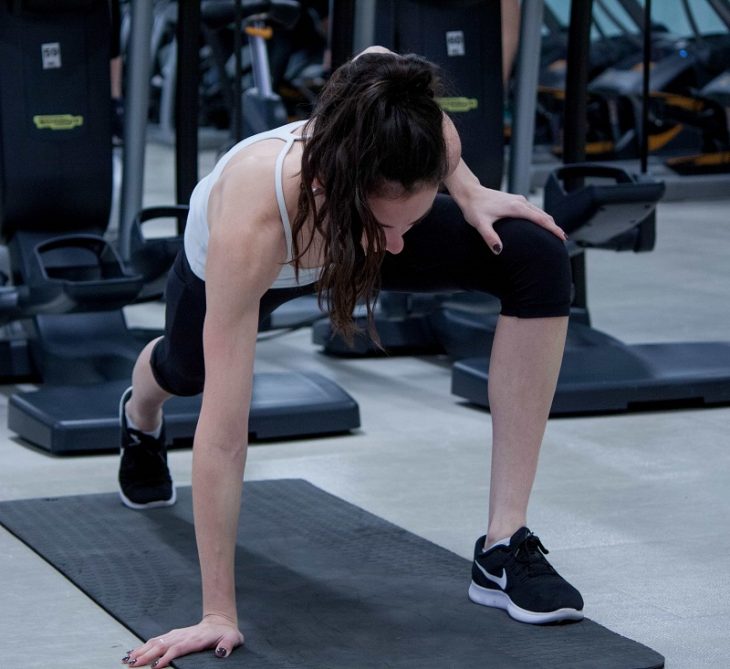 By staying indoors and establishing a home workout routine, you lessen your chances of getting infected with COVID-19. You also save up on gym membership fees. This means more resources to spend on cute workout outfits, instead!
Most importantly, staying physically active helps you stay sane. You could be having productivity issues with work or school. You could be in the middle of switching careers. Or you could simply be getting cabin fever after almost half a year of quarantine. Let go of some of that fear and anxiety by sweating it out.
If you have a physical condition, please consult your doctor about the best home workout routine for you.