Jules Ruizol
Jules' main passion lies in performing, whether it's singing, dancing,…
[video src="https://www.instagram.com/p/BdkPV6aFFep/?taken-by=dasurichoi"][video src="https://www.instagram.com/p/BkJsjC2HMbx/?taken-by=inseouciant"][video src="https://www.instagram.com/p/BkJqxX1Htn4/?taken-by=inseouciant"]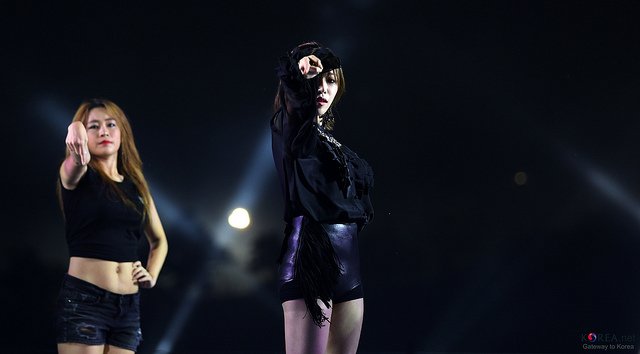 As a student, I enjoyed extra-curricular activities more than academics; dance classes were the most accessible, and I attended a lot from different dance troupes and companies. My background ranges from urban style to jazz and even dance hall.
The most recent viral hit – Momoland's "Bboom Bboom"
I was never serious about dancing that I would think of competing or making a career out of it. I just really loved to dance, regardless of how ridiculous I looked. And hey, it is a form of exercise! I did, however, become a member of the Mass Communication department's cheer dance squad in my last year of college and competed against other departments of the university.
Even after I graduated, I was able to squeeze in time for dance classes. They can get expensive, but I wanted to have a regular activity that I can enjoy after work or even during the weekends.
My Search for KPop Dance Classes
I know I am not alone when I say that one of the most impressive aspects of KPop is the choreography and the artists' dancing ability. KPop acts have wowed their fans for their creative dance routines. Some of them are quirky and easy to follow, making them viral hits. Others are so complicated that fans would still be drawn to attempt to learn the choreography just because it would look so cool.
Seventeen is a group known to have very difficult dance routines and exceptional synchronicity.
As a student, I had a lot of time on my hands to learn KPop choreography on my own. It was very hard and time-consuming. I only depended on mirrored practice videos and live performances. Tutorials were not readily available since KPop back then was not as huge as it is now. After college, I got busier and had less time. There weren't any dance studios near where I lived that taught KPop dance classes; but when KPop exploded, studios hopped on to the demand and started including it in their roster.
Manila's Korean Dancing Diva – Dasuri Choi
Nobody is more qualified to teach KPop classes than the Philippines' most beloved "foreignay" Dasuri Choi. Before she became popular from her television appearances, "OG" Filipino KPop fans have already flocked to Dasuri due to her active participation in local KPop conventions, fan gatherings, and dance competitions.
Back in Korea, Dasuri had an extensive dance career being a backup dancer for many KPop groups. She was even a former member of famous dance group Yama & Hotchicks.
A compilation of Yama & Hotchicks' contributions to KPop choreography
KPop Dance Classes at the KCC
Short clips of us dancing to "Mirotic" and "Boss"
When I found out that Dasuri has been teaching KPop dance classes at the Korean Cultural Center (KCC), I wasted no time researching how to enroll and attend her classes. But there are only limited slots and a lot of applications. Luckily, I was able to save myself a slot and all I had to do was get my dancing shoes ready.
Being a new student in a new dance studio is always nerve-wracking. Based on my previous experiences with other dance studios, fellow students would look at you from head to toe and assume your abilities. Some would even boast their dance background and intimidate you on purpose. I did not feel that at all at KCC. Instead of being asked about your dance background, you'll get: "Who are your favorite groups?"
Going into the class was stress-free because I knew I would be sharing the room with people that have a common interest with me.
We had the freedom to choose which choreography we wanted to learn, which gave us the opportunity not only to dance to our favorite groups but also discover other groups that can become our new favorites.
I had the chance to learn both old and new dance routines, specifically, TVXQ's 2008 hit "Mirotic" and NCT's "Boss" from the group's debut album that was released last March.
This was the most enjoyable dance class that I have ever attended, especially since I shared the experience with fellow KPop fans. I am definitely enrolling again on the next term.
A selfie with the absolutely talented Ms. Dasuri Choi
Jules Ruizol
Jules' main passion lies in performing, whether it's singing, dancing, or acting. Her music preference ranges from obscure indie bands to addictive KPop acts. She balances being girly and geeky with her obsession with makeup and tabletop games. Wes Anderson is the only director that matters.