May Elona
Mother, wife, editor, writer, aspiring entrepreneur – ideally, in that…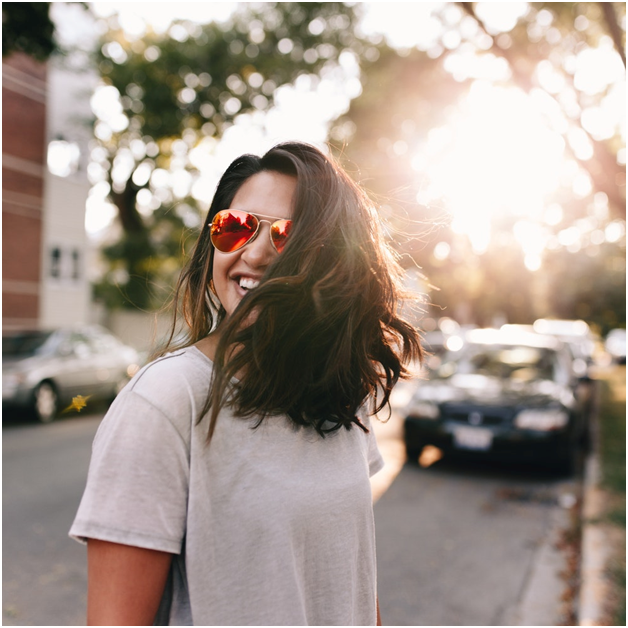 I was walking in the mall one day when a credit card agent stopped me. She waved an application form in front of my face and said, "May credit card ka na, ne? Graduate ka na ba?" (Do you have a credit card, Miss? Have you graduated?) This incident always amuses me because not only have I graduated from college, but I'm 48 and a mom of three grown-up children.
But since I'm short, dress simply, and I'm around millennials all the time, I started looking as young as them.
I guess moms today are really younger-looking than before. It can be due to genetics and other biological factors, or because we have a lot going on in our lives now than just child-rearing. Many of us have careers, advocacies, community involvement, and very active social calendars.
With that in mind, I asked a few Filipina moms here and abroad what they do to maintain their youthful glow. Here's what they said.
1. Hydrate.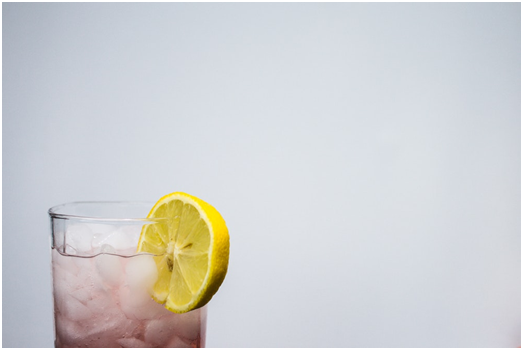 "I stay hydrated. I drink lemon water. I don't smoke. I don't drink alcohol." – Frances Ciabal, Homemaker, Mandaluyong
Water carries nutrients and oxygen into the cells, allowing waste products to flush out. When your body is dehydrated (say, from smoking and alcohol), your blood thickens and becomes acidic, slowing down circulation and oxygenation of tissues. This prevents toxins and carbon dioxide from leaving your cells, causing the cells to die. It results in skin aging symptoms, including sagging skin and falling hair.
2. Moisturize.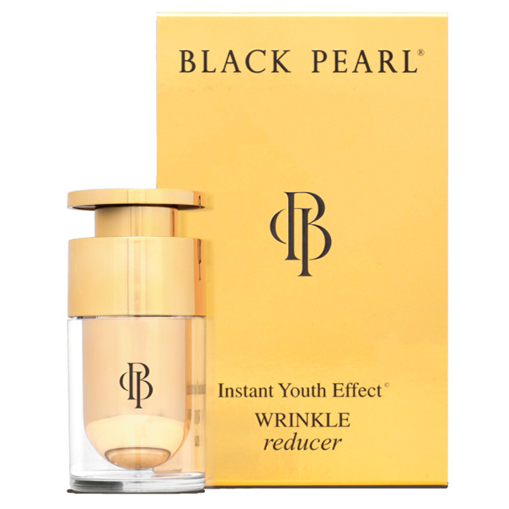 "I moisturize twice a day. . . No more toners and astringents, as they dry my skin." – Monette Torres-Cutler, Project Coordinator and Department Head, Davao
Moisturizers lessen the appearance of blemishes and keep the balance in your facial skin. It tempers oily and dry skin. Wrinkles develop more quickly in dry skin than in moisturized skin. When wrinkles appear, make sure to apply anti-wrinkle creams with your moisturizer.
I used Black Pearl® Instant Youth Effect Wrinkle Reducer to deal with the beginnings of crow's feet. The serum felt warm and prickly at the start, but it tightened the skin around my eyes.
3. Get enough sleep.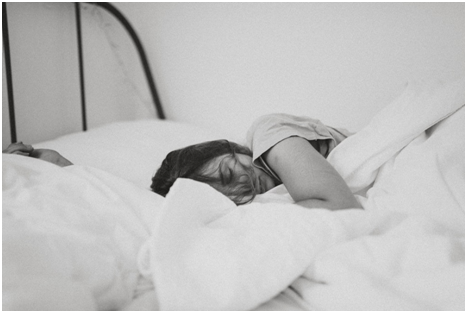 "I sleep a lot when I can. I work nights so I try to make up for it on my off days. Sometimes, I sleep 12 hours straight." – Melissa Sarmiento, Registered Nurse, South Carolina
A group of physician-scientists from the University Hospitals (UH) Case Medical Center discovered in a study that poor sleepers had increased signs of skin aging than those who slept well. The respondents were also aware of the poor state of their facial appearance and skin and acknowledged it.
4. Use sunscreen daily.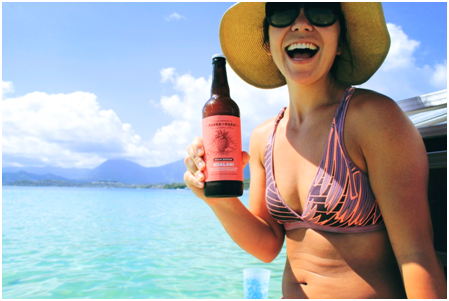 "In the morning, I avoid going out without sunscreen. I put on sunscreen and limit sun exposure whenever I can." – Len, Editor and Writer, Manila
Exposure to UVA is found to cause premature skin aging.  With this in mind, Australian researchers conducted a trial involving the use of broad-spectrum sunscreen. After more than four years of research, the team found that the group that used broad-spectrum sunscreen several times daily on all the exposed parts of their body showed almost no increase in skin aging.
5. Exercise.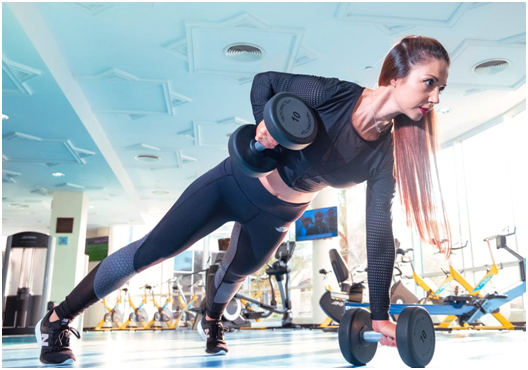 "I exercise 3 or 4 times a week to keep the blood pumping. I rotate gym classes depending on my mood: Barre classes, Pilates, TRX, circuit training, zumba, adult ballet." – Millette Tsai, Stay-at-home Mom, Shanghai
A study of adults 20 to 84 years old, done by McMaster University in Ontario, found that those over 40 who exercised often had elastic and glowing skin similar to that of 20 or 30-year-olds. Even those above 65 had the same skin quality. Though it isn't clear how this happens exactly, the study authors' theory is that exercise releases body substances that help arrest aging.
6. Eat more veggies and fruits, less processed food.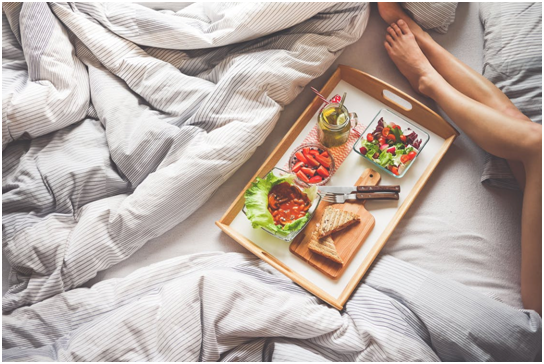 Almost all moms said vegetables and fruits are part of their everyday diet. Apart from having low calories, vegetables and fruits contain antioxidants and vitamins that improve skin health. Vitamin C enhances the benefits of antioxidants and promotes collagen production. Carotenoids are the skin's armor against free radicals and solar radiation, protecting us from skin aging.
7. Mingle with the younger generation.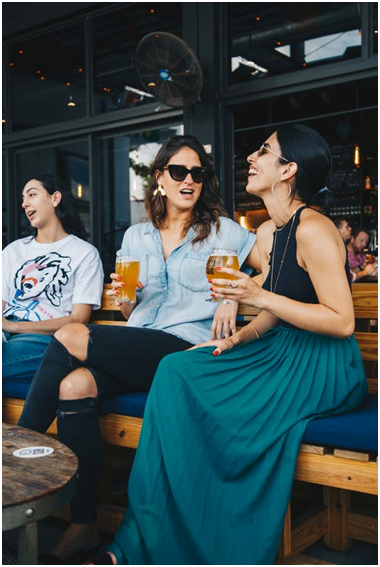 "I guess it's true they're the ones keeping the teachers looking young. You get their energy, their positivity, their spontaneity, their easy-to-please personalities. They lift your spirit and give you a good laugh." – Jane Nombres, Technical Writer, Antipolo
8. Be up-to-date.
"I color my hair and update my fashion . . .  And I have a lot of Netflix moments!" – Josephine Uy Herrera, Content Moderator, Manila
9. Be true to yourself.
"Spiritual, emotional, and psychological balance has great positive impact on me. In my daily affairs, I consciously stay true to my values and ideals. No matter how people treat me, I don't allow that to change my heart and spirit. I have this peace in me at the end of the day that makes me content and happy." – Yodel Deloso Penacho, Immigration Attorney, California
10. Spend quality time with your kids.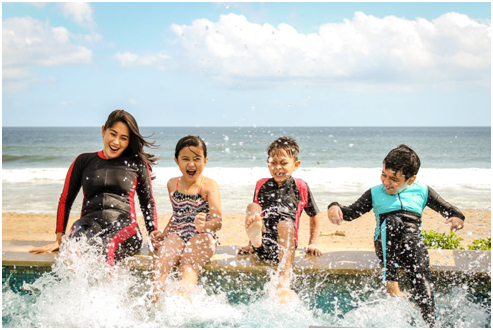 "My kids keep me young! I think being around people that you love lifts your spirits, and what's within just radiates. Love and laughter – the best ingredients to keep young!" – Nina Dela Vega, Real Estate Broker, New Jersey
11. Stay positive.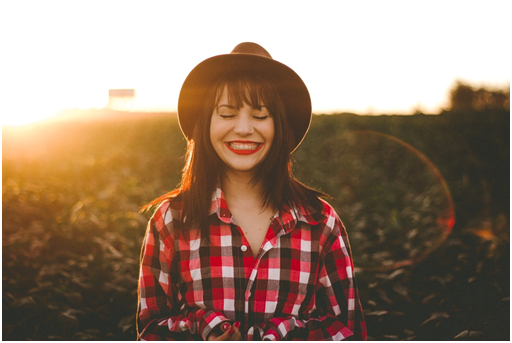 "Love and take care of yourself. Have a positive outlook in life. Surround yourself with a wonderful people. – Jennifer Manalo, Freelance Virtual Assistant, Cavite
12. Keep your social calendar active.
"The daily camaraderie in the medical field, some dating as far back as medical school, keeps our social calendar active. The regular conventions we attend also make us aware of how we should look so we dress accordingly. Physicians start family life late, hence are sometimes spared the rigors of daily living." – Almira Amin-Ong, Physician-OBGYN-Urogyne, Mandaluyong
13. Take vacations to recharge.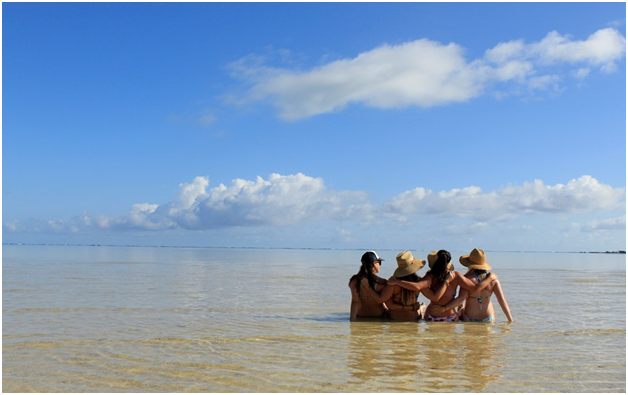 "I vacation or take time off from work once in two months if I can, to recharge and spend quality time with your family. It does not have to be expensive. It could be a drive to the beach or a visit to family members from another state." – Melissa
14. Use natural and cruelty-free products.
"I use and support local cruelty-free skin care products . . . No animal and animal by-product diet, too." – April Gonzaga, Stay-at-home Mom, Cainta
"I stopped using regular soap since I was 18 and have been using skin cleaners with glycerin, organic and natural ingredients." – Nina
Using less make up, taking vitamin supplements, managing stress (because you can't avoid it), and avoiding overthinking rounds up the list.
Age is only a number. It should not dictate how mothers should look. What matters is that you feel good about yourself.
What do you do to look and feel good? Let us know in the comments section or hit us up on Facebook.
May Elona
Mother, wife, editor, writer, aspiring entrepreneur – ideally, in that order, but it gets scrambled anyway. So now am a switching expert.