Jules Ruizol
Jules' main passion lies in performing, whether it's singing, dancing,…
[video src="https://www.instagram.com/p/BY8-f4RHR8V/?taken-by=iamkareno"][video src="https://www.instagram.com/p/BIQzBibA3G5/?taken-by=jessica.syj"]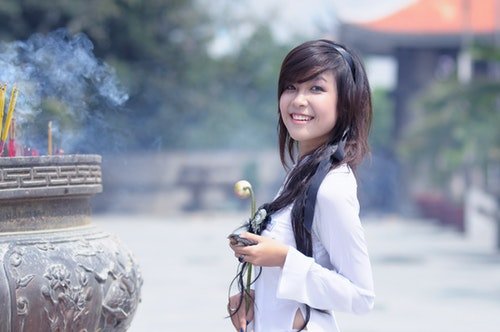 I've had fashion moments that have started conversations in the workplace. My secret lies in my hodgepodge of fashion influences and quirky references that I integrate into my limited yet eclectic wardrobe.
My other secret? My height.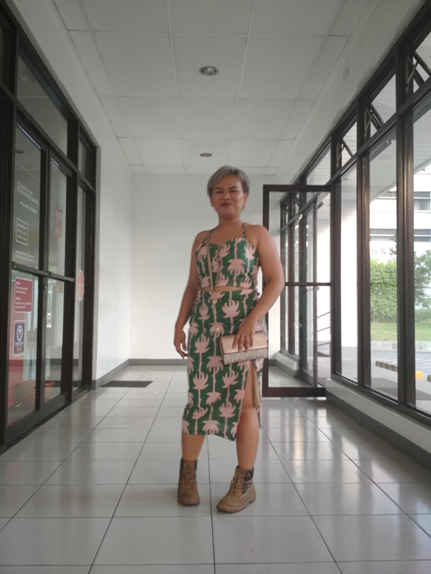 I stand tall at 4'10, and when it comes to styling myself, my height is my biggest advantage. It is so fun to play around with clothes when you're tiny.
When you are "fun-sized," you can pull off any kind of style — and the possibilities are endless.
You don't need to have a huge collection of clothes to be on point every single time. I actually have a small cabinet with a few pieces that I wear week after week, repeatedly. What I do is I mix and match outfits; done right, people won't even notice that you wore the same dress a couple days earlier.
So who exactly do I look to when it comes to petite styling?
Petite Yet Powerful Style Icons
I don't stick to just one style because my ensemble highly depends on my mood.
Unlike some fashion aficionados who religiously look to one person and pattern their wardrobe after that icon, I have plenty of influences; I take all their fashion choices and turn them into my style, with my unique voice.
But if there is one person who I consider to be my biggest fashion inspiration, it would be Karen Yeung. She is a social media personality who posts make up tutorials and style tips on YouTube. She also has her own clothing line that she started a few months ago.
I stumbled on her channel while I was looking for vintage lookbooks, and one of her videos showed up on the results page. Just like her, we both have an affinity for colorful street style, bold pieces, and '90s fashion. She also inspired me to take my fashion a step further by integrating advocacy, as she is also a strong supporter of ethical clothing brands and thrift shopping.
Her styling is remarkable in a way that you immediately know where she gets her references, but at the same time, nobody dresses like her. Sidenote: She stands at 5'2" but kills every single outfit she puts on.
One style tip that I have definitely overused after following Karen is the power of the tucked in shirt with high-waisted bottoms combo. This is a powerful combo that petite girls can pull off. It lets us play with layers without making it look like the clothes are wearing us.
When it comes to petite styling, Koreans have definitely perfected this skill. Outside crazy KPop stage outfits and music video costumes, everyday Korean fashion is actually very simple and dainty, and the color scheme ranges from soft pastels to full monochromes.
Jessica Jung, ex-Girls' Generation member who has gone solo with her music and her fashion brand, has an effortless way of combining comfort with fashion. Her pieces are simple yet she wears the clothes with such style and class.
My Rules for Petite Styling
Through experimentation, I have learned that not everything works. I have come up with a few rules based on my personal style that, if you like, you can adopt.
Try on a pair of heels.
Ballet flats were huge in the 2000s and I can't wrap my head around their existence. To my mind, they are the most unflattering type of shoes, especially to those of us who are vertically challenged. I can say the same thing about kitten heels.
My advice is to try wedges, platform heels, and Mary Janes. I love ankle boots, oxford shoes, or sneakers because they're pretty versatile, in addition to adding height.
Don't be afraid to show some skin.
Showing a bit of skin can make us look lighter, taller, and more slender. Sleeveless tops accentuate the shoulders, collarbones, and the arms, which add length to us tiny girls. The same goes for skirts, shorts, and dresses above the knees as they lengthen our legs and give the illusion of height.
Know your silhouette and your proportions.
This is the most important fashion rule of all, regardless of your body type: Study your body well and you will know what works for you.
I found that not every fashion trick applies to me. For example, cropped fitted sweaters are a popular choice among shorter girls, but it doesn't look good on my body.
Find clothes that go with your figure — not against it. I find that anything that constricts my curves does not fit me, which is why high-waisted shorts, jeans, and corset dresses are better for my body type.
If you have any styling hacks that I missed, feel free to share in the comments. Stand tall, fellow small girl.
Jules Ruizol
Jules' main passion lies in performing, whether it's singing, dancing, or acting. Her music preference ranges from obscure indie bands to addictive KPop acts. She balances being girly and geeky with her obsession with makeup and tabletop games. Wes Anderson is the only director that matters.