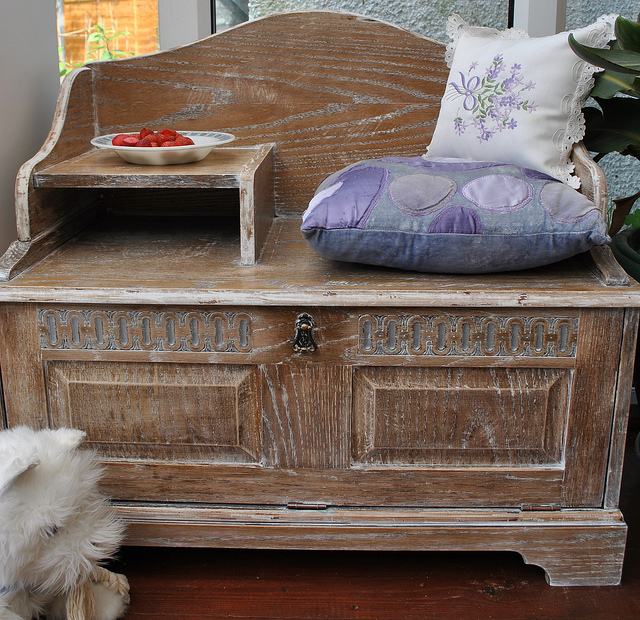 If you're thinking of taking up a creative hobby this summer or looking to redecorate your home with minimal environmental footprint, upcycling is the gift that keeps on giving. Unlike other DIY crafts, upcycling involves a lot of creativity and skills to transform an object into something of higher value or quality.
Naturally, you'll need more tools. The idea behind upcycling is to transform a common, vintage, or salvaged item into something beautiful or functional. It could be a piece of furniture, home accessory, or furnishing, or any focal piece that speaks to your personality.
The world is a gold mine of eclectic, worldly finds that deserve a place in your home. Keep your imagination flowing and scout every thrift store or garage sale you can find for your next upcycling project.
Wooden Crates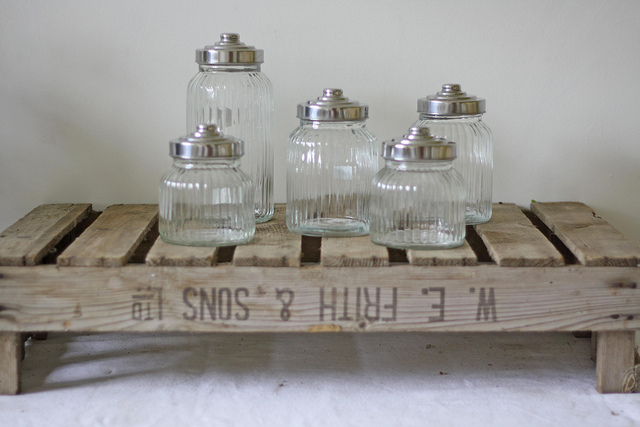 Among all reclaimed materials, wooden crates are the most versatile. You can repurpose them into a sturdy bed or sofa frame, comfy ottoman or bench, spacious storage unit, stylish coffee table, garden planter – and the list goes on. They're easy to find, super trendy, and inexpensive, too, that's why they've become a mainstay in homes and even commercial establishments.
Lamps and Light Fixtures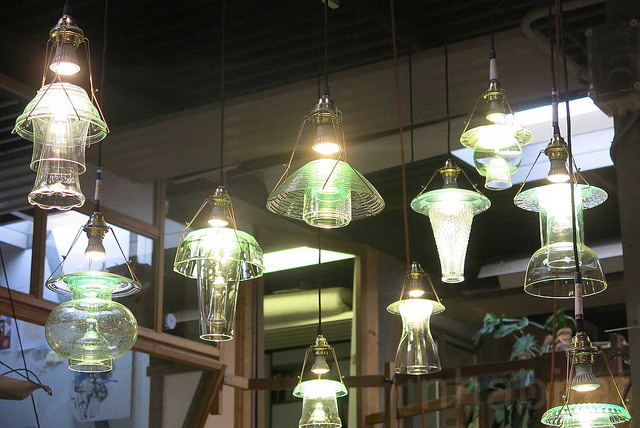 Light fixtures add warmth and character to an otherwise dull space. If you can't find a shade or fixture that matches your style, there's a long list of reclaimed materials that you can transform into unique lamps or overhead lighting. Colanders, sisal rope-woven baskets, old ironwork, turbines from roof vents, colored glass bottles, and even old graters make for fascinating and stylish light fixtures.
One-of-a-Kind Pieces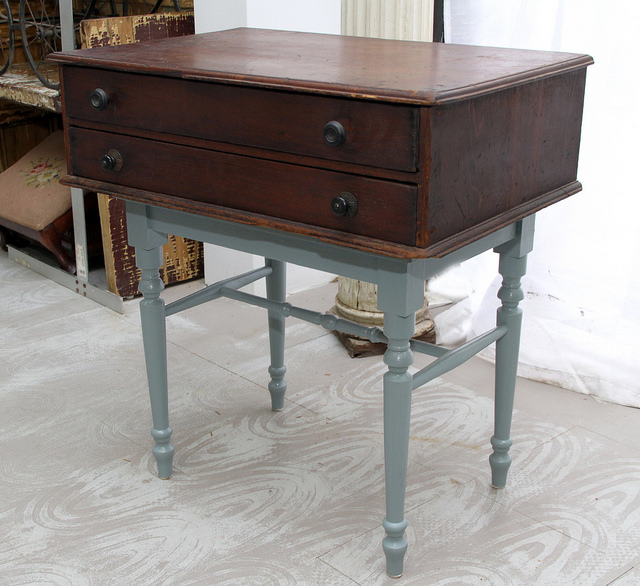 Itching to add a completely personalized item in your home? Ditch the department store. Ready your tools and create a statement piece out of an old, worn out item. Search your house for an item you no longer use, such as a musical instrument or outdated furniture and find a way to refurbish it for modern tastes.
Paint/Stain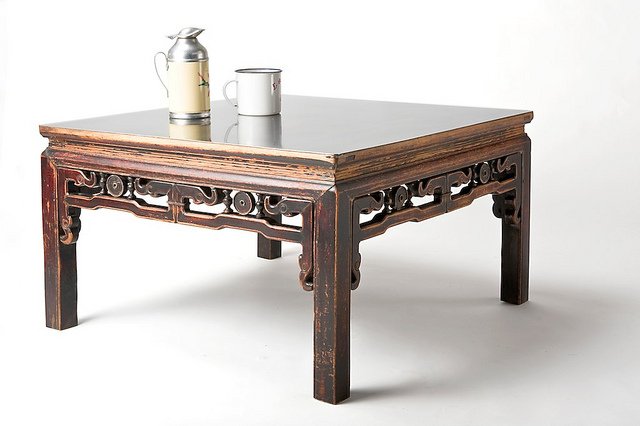 Sometimes, all it takes is a few sanding and a fresh layer of paint or wood stain to breathe new life into an outdated piece of furniture. If you have an old wood dresser or chair that you don't want to throw away, sand the surface and apply paint or stain. Just make sure to choose a color that blends well with your interiors.
From Home to Garden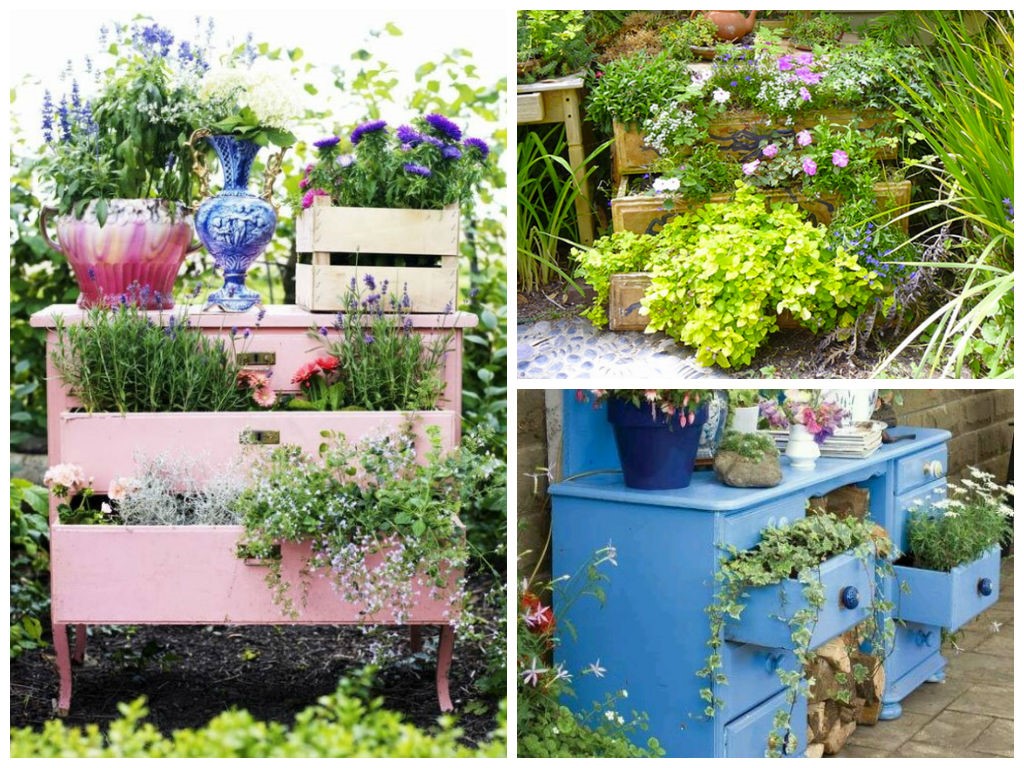 Your house is a treasure trove of items that hold upcycling potential and a spot in your garden. Be it a bathtub, toilet, dresser, or even a pair of shoes, an old purse or suitcase, hampers, and hats make for quirky planters. With good soil and some TLC, plants grow pretty much anywhere. The only limit is your imagination.  
Upcycling is a clever way to decorate your home on a budget, but it's also a fun and creative activity. You're also saving old items from getting dumped into the landfill. Try these DIY upcycling projects this summer and add personality to your home.