We caught the purple carpet premiere of Disney-Pixar's latest offering, Inside Out, when filmmakers Pete Docter and Ronnie del Carmen visited our country early this month for the movie's tour, and we enjoyed the film. The trademark Pixar magic is still very much present in Inside Out, with the film's amazing animation, smart humor, and original concept, complete with a touching story line (Get your tissues ready–the film has its share of moments that give so much feels.).
Inside Out tells the story of an 11-year-old girl, Riley, and the emotions inside of her.  We then meet her emotions, Joy, Sadness, Disgust, Anger, and Fear who have their own adventures and misadventures when Riley and her family move to San Francisco. They help Riley function everyday, and live her life the best possible way. Things go haywire when Joy and Sadness accidentally get lost in the other parts of Riley's brain, and at the end, we get to see the culmination of their journey, and Riley's adjustment to her drastic life change.
Below, we list down 10 lessons we learned from the film (Warning: Spoilers ahead!):
1. Open your mind, and learn to give others a chance.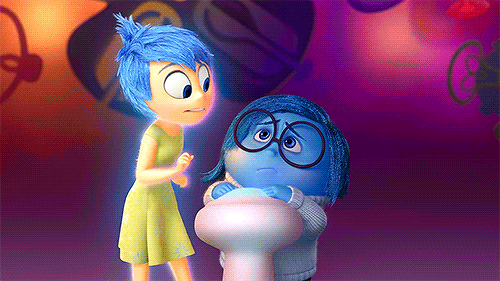 In the film, Joy is the "leader" of the group of emotions. Since Riley is generally a happy child, Joy has been the one that has been utilized the most in the group. The emotions are also unsure of what to let Sadness do, except make her stay mostly out of the way because they don't want Riley to be well, sad. Joy ends up pushing Sadness to the side during a lot of moments in the film.
While Joy is a joy to watch (forgive the puns), some may find it irritating that she is always the main emotion and tends to exclude Sadness. Further in the movie, we learn that Sadness has a special role to play. It reminds us not to close our minds to anyone because that someone may still have a purpose that we might not yet understand
2. It's necessary to let go of some things because you need to grow.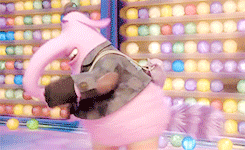 One of the most lovable characters in Inside Out is Bing Bong, Riley's imaginary friend when she was very young. Bing Bong is part elephant, part cotton candy, part kitten, and part dolphin. True to being concocted by a child's imagination, he even cries tears made of candy. There's a part in the film when Bing Bong would have to be let go. As sad as it is, it's necessary for greater things for Riley, which include growing up.
3. It's okay to be sad at times.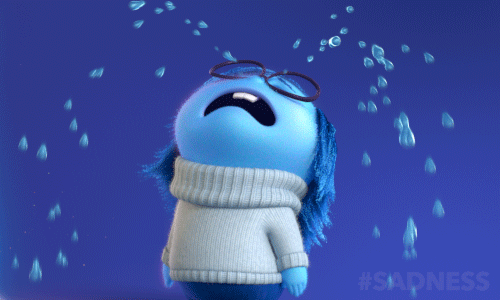 Since the emotions didn't want Riley to be sad as much as possible, they hardly let Sadness do anything. What they didn't know was that she served her own purpose that was necessary. Just like in real life, we have to be sad at times, and it's okay. Sadness is not a bad thing.
4. Be gentle with yourself when you have your off days.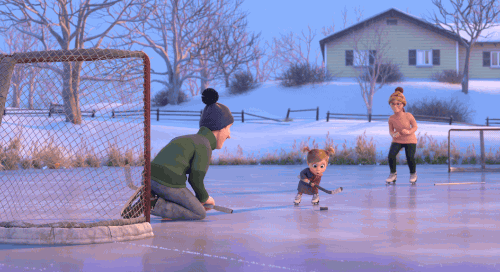 In the film, Riley has these "islands of personality," that represented core parts of her personality. These were her love of hockey (Hockey Island), relationship with her parents (Family Island), friendships (Friendship Island), sense of fun (Goofball Island), and integrity (Honesty Isand). When these islands started to crumble due to her dysfunctional emotions and the loss of core memories, she started acting out of character. We might also feel like out of sync from time to time. When this happens, be gentle with yourself, take a break, reflect, and see what the problem could be. Don't let your problems control you.
5. Be resourceful and learn to improvise.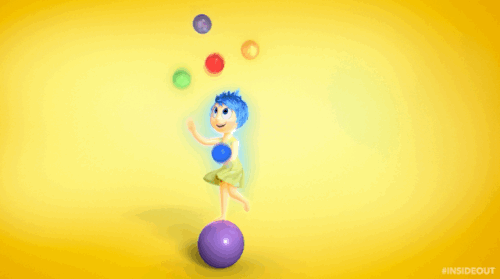 When Joy and Sadness were displaced from the headquarters, they had to go through so many obstacles just to be able to go back. Without them, Riley could no longer feel these two important emotions at all. Despite the many obstacles Joy faced toward the end of her journey, she never gave up.
6. Always treasure your family and friends.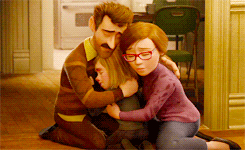 When Riley's personality islands get destroyed, these included Family and Friendship Islands. She then started acting negatively toward her family and friends, and she eventually cut herself off from them, which was rare for a generally happy and well-balanced girl like her. As cliché as it may be, the film reminds us that family and friends are some of the most important parts of life, and good relationships are essential to our happiness.
7. You have to take risks, and sometimes even a little bit of crazy can work.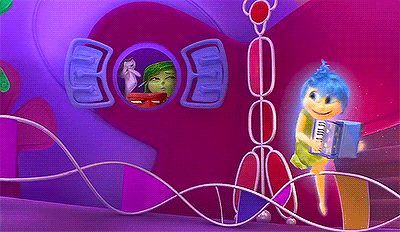 In relation to number  5, Joy and Sadness' journey outside of the headquarters proved to be challenging, and they found it almost impossible to get back. Joy herself reached so many points where she almost gave up, but she eventually learned to take risks and to think outside of the box, just so she could reach her goal.
8. Even difficult life changes can be overcome, and they can be for the better.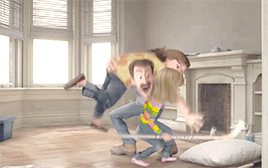 Riley's family's move to San Francisco caused the major upheaval in her emotions. Even if she encountered so many obstacles, Riley was able to come to terms with what she truly felt and eventually adjusted with the help of her family. We all experience changes and difficulties in our lives, but this isn't a reason to give up because things can still turn around, and in the end, they can be for our own good.
9. Some seemingly negative things can actually be good for us.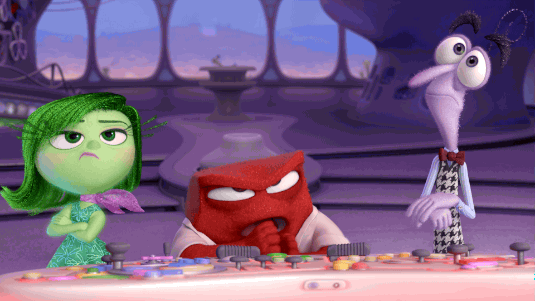 In addition to things that can actually be good for us, this can include the emotions Fear, Anger, Disgust, and eventually, Sadness. Each one has a purpose to fulfill, such as Fear protecting us from dangerous and scary things, and Anger making things fair. Without these emotions, we won't be able to function properly.
10. Emotions are more complex than we think, but this is part of growing up.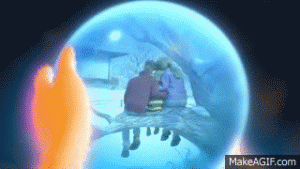 Just because some of Riley's emotions mix doesn't mean that it's a bad thing; in fact, it allowed Riley to experience life more fully, as well as became a part of her growing up. Happy memories can be tinged with loss and nostalgia. It's just an example of how people's emotions get more complex as they grow older.
Inside Out is screening from August 19 onward at theaters near you.
Melissa G. Bagamasbad
Dark chocolate, dogs, and adventure are just some of Mel's passions. Aside from doing her best to live life to the full, she plans on writing her own fiction one day.