Sherna Tesara
Sherna loves books and Taylor Swift. She can often be…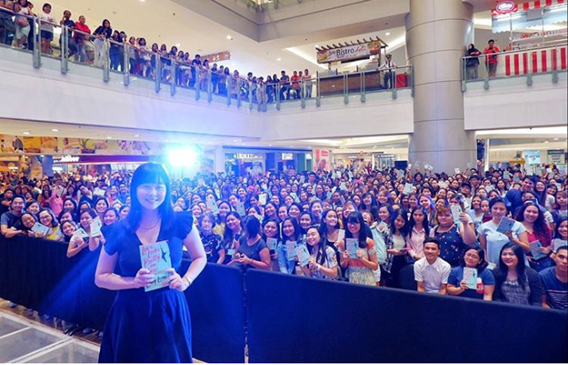 Ah, love — the subject of millions of movies, songs, and books. As a self-proclaimed hopeless romantic, it's obvious from the media I consume how the topic of love resonates with me. I'm a sucker for rom-coms and Taylor Swift's heartbreaking ballads. When I was in high school, Lang Leav's words were my bible.
I was not alone in the last one.
Last month, worldwide best-selling author Lang Leav visited the country for the fourth time to promote her new book, "Love Looks Pretty on You," a collection of poems about empowerment, love, and of course, heartbreak. As a nation that just cannot resist a hugot line, it's no wonder both of Leav's signing stops in Manila were jam-packed.
Apart from the fans, most of whom are young women, the Philippine media also had the chance to talk to the "Love and Misadventures" author. Writing for ANC is creative writer herself, Mookie Katigbak-Lacuesta. She is known for her poetry collections, "The Proxy Eros" (2008), "Burning Houses" (2013), and "Hush Harbor" (2017).
What makes Katigbak-Lacuesta's piece on Leav stand out from profiles that other journalists wrote was what netizens called her "painfully envious" and "condescending" take on Leav's poetry.
Ironically entitled "Leav and let live (What I learned from meeting Lang Leav)," a play on a popular idiom about tolerating someone else's opinion that isn't similar to your own, the Filipino poet's article name-dropped several known poets, such as the Bard, Mary Oliver, and Sylvia Plath. Katigbak-Lacuesta asked where the works of these established poets were on bookstore shelves after she only found Leav's titles when she visited one store.
Additionally, Katigbak-Lacuesta called Leav and other poets who write like her, "Instapoets." It wasn't a compliment.
So is instapoetry not poetry? If it is, why is it so reviled in the literary community?
The Polarizing Popularity of Instapoetry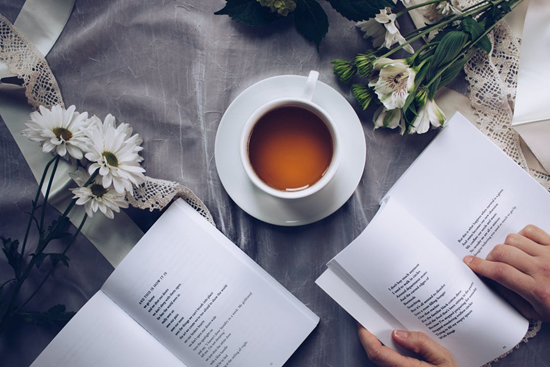 Only a few topics are more polarizing (e.g., pineapple on pizza, the color of The Dress, etc.,) than whether instapoetry is actual poetry or not.
But first, what is instapoetry?
The term is a combination of the name of popular photo-sharing application, Instagram, and poetry. The social media site has become the medium for sharing, and therefore popularized, this form of poetry never before seen.
With the popularity of bookstagram, an Instagram subculture dedicated to people's love for literature, instapoetry gained even more momentum. Now, more people are reading and writing poetry, albeit not the kind primarily taught in schools.
Apart from Leav, other notable instapoets are Rupi Kaur, Amanda Lovelace, and Nikita Gill. They write pieces that are mostly short and direct, and seem to be whole sentences randomly cut up to form verses. Nevertheless, their words resonate with millions of readers (their combined Instagram following is over 5.3 million users).
The 15-year-old me, like other teenagers today, was fascinated with this type of poetry. When you're a high school girl grappling with unrequited love, poetry by dead, white men, like Walt Whitman and Edgar Allan Poe, probably won't appeal to you. At least, they didn't to me.
Instead, I wanted the instant gratification of knowing that Lang Leav understood me when she said, "I know I've no right to feel it/ but it doesn't mean I don't." in her poem "Just Friends." I loved how Amanda Lovelace also finds escape in books when she wrote "when I had/ no friends/ I reached inside/ my beloved/ books."
It wasn't until recently, when it's been a while since I've read any poem, that I became aware of other people's issue with instapoetry. Many argue that instapoets are destroying the art form. But some believe they're reviving it.
Both sides have points to make.
Traditional poetry doesn't spoon-feed you. Traditional poetry makes you think. They make you read between the lines and decipher or place meaning on the author's use of certain imagery. Yet, the published collections of instapoets are what made poetry sales go up, despite criticisms of the works being trite or lowbrow.
The simple truth is: instapoetry made people read poems again.
I love reading, but I'm no literary critic just like Lang Leav is no Sylvia Plath. For me, though, these circumstances do not mean that my take on books isn't as valid as those whose job is to critique literary works. And although people certainly could do better than instapoetry, the important thing is that people are reading and learning for themselves what makes good poetry and what doesn't.
Sherna Tesara
Sherna loves books and Taylor Swift. She can often be found talking about both on Twitter or trying to manage her three dogs.