Chryss Segovia
Chryss loves ice cream, literature, and East Asian pop culture.…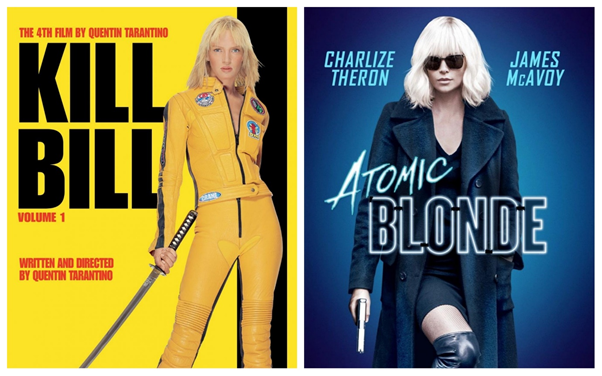 It's not a hidden secret that Hollywood's movie scene isn't the most female-friendly of industries. There's the income disparity between actors and actresses. The top 10 highest-paid actresses of 2018 only brought in a combined salary of $186 million while their top 10 male counterparts earned a cumulative $748.5.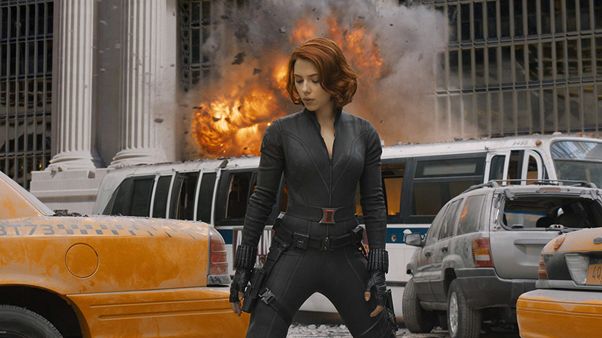 Opportunities for blockbuster hits are also scarcer for women, even though there's been a rise in female-led movies last year with "Crazy Rich Asians," "A Star is Born," and "A Quiet Place" having women in central roles. But despite Hollywood finally waking up to our pleas and producing female-driven films, there are still fewer opportunities for actresses in a specific genre: action.
It's long been accepted in popular culture that a traditional action film is a movie made by men, starring men, for men. But today, we're going to focus on action movies that don't conform to that rule.
Here's a round-up of cinematic action heroines who not only kicked ass, but also defied Hollywood gender norms.
The Bride in Kill Bill (2001)
"Kill Bill" revolves around The Bride (played by Uma Thurman), who swears revenge on the assassination team she once belonged to – a team that betrayed her. Upon waking up from a four-year coma, she discovers that they tried to kill her and her unborn child. Her search for retribution takes her to Tokyo, where she battles the yakuza. But between the duels, her desire for a rebirth — from murderer to nurturer — tests her warrior code of suppressing compassion to rid her life of those who tried to take it.
Evelyn Salt in Salt (2010)
Evelyn Salt (played by Angelina Jolie) swore an oath to her country when she became a CIA agent. But when a defector accuses her of being a double agent for Russia, she goes on the run. Now a fugitive, Evelyn must use every skill and ability she learned from years of extensive training and experience to evade capture. But the more she tries to prove she's innocent, the guiltier she seems.
Mallory Kane in Haywire (2011)
Mallory Kane (played by MMA star Gina Carano) is a covert operative working for a government security contractor. Her deadly missions take her to the world's most dangerous areas. After she successfully rescues a hostage journalist, she's betrayed by someone from her own agency. After she's double crossed, she uses all of her skills, abilities, and tricks to escape an international manhunt, return to the United States, protect her family, and exact revenge on the people who betrayed her.
Hanna in Hanna (2011)
Raised by her father in the Finnish wilderness, 16-year-old Hanna (played by Saoirse Ronan) has trained all her life to become the perfect assassin. Her father dispatches her on a mission across Europe and she makes her way across the continent while trying to evade agents sent by a ruthless operative. As she draws closer to her target, Hanna begins to question her humanity when she faces startling revelations about her existence.
Cataleya in Colombiana (2011)
Cataleya (played by Zoe Zaldana) works as a contract killer for her uncle who's based in Chicago. She carries out her assignments with cold and frightening efficiency, leaving a lipstick drawing of a Colombian orchid (her namesake) on each of her victims' dead bodies. She dreams of one day avenging her parents', who were murdered by a crime lord and his henchman when she was a little girl.
Lorraine Broughton in Atomic Blonde (2017)
Sensual yet savage, Lorraine (played by Charlize Theron) is an elite MI6 spy who uses all of her lethal skills to survive impossible missions. During the Cold War with the Berlin Wall about to fall, she is sent alone to Berlin to retrieve a priceless dossier and take down a merciless espionage ring. She teams up with an embedded station chief and navigates her way through a sea of Stasi operatives, French intelligence agents, and rogue members of her own organization.
Hollywood, like any other industry, still has major work to do before opportunities for both men and women can be truly equal. Yes, we now have female-led superhero action movies, such as Wonder Woman, Captain Marvel, and Black Widow looming on the horizon. But the general movie audience still thinks that action movies are about dudes and for dudes only.
Hopefully, with the number of female action movies rising each year, it's a sign that we're headed in the right direction. Until then, we have the movies in this list to enjoy whenever we feel like we're up for a fight.
What's your favorite female-led action movie? Let me know in the comments!
Chryss Segovia
Chryss loves ice cream, literature, and East Asian pop culture. She would like to pet your dog.