Nyj Verdadero
Web content writer. Mother to a cat named Fatty and…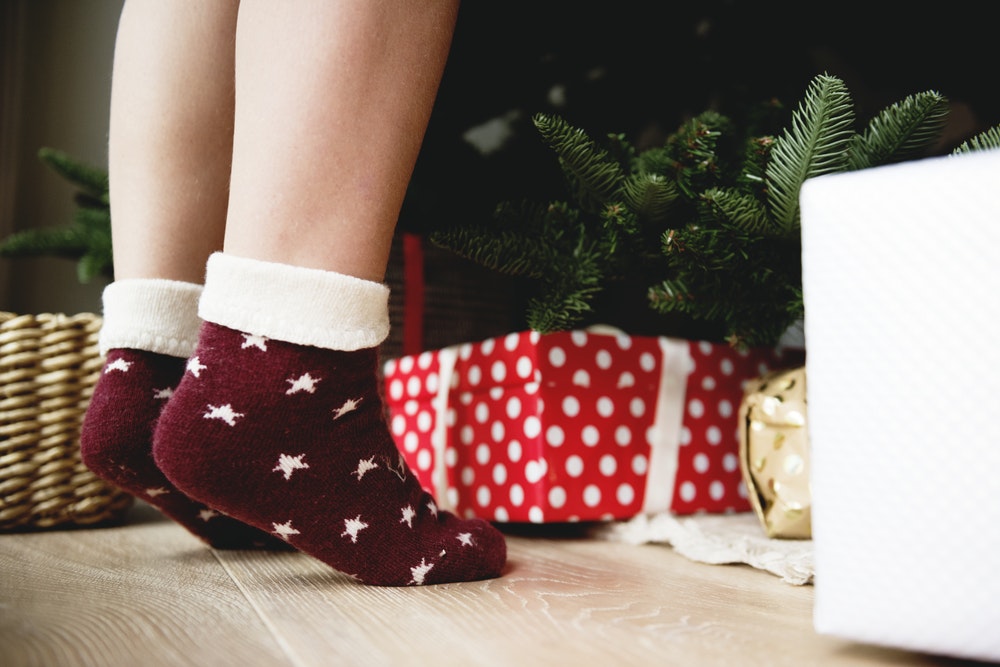 It's the most wonderful time of the year again.
But between the exchange gifts, the outfits for the dozens of Christmas parties, and the number of inaanaks you've accumulated – expenses can get steep, and you might say goodbye to your 13th-month pay before you even feel it in your hands.
With these budget Christmas getaways, however, you can treat your family to a nice vacation, without using up all your savings or maxing out your card.
Metro Manila
Things to do:
Have a staycation in a boutique hotel or book an Airbnb in a nice condo with a penthouse.
Play in Star City's Snow World
Watch the Grand Festival of Lights Parade at the SM Mall of Asia (MOA)
Catch Ayala Triangle's Lights and Sounds Show
Visit The Manila Hotel's Christmas Village
Metro Manila offers some of the biggest Christmas attractions in the Philippines.
On less crowded days, you can spend the morning at Star City's Snow World and head to SM MOA for dinner to catch their parade of lights and fireworks display. Snow World Philippines features a stunning display of ice sculptures and is dubbed by the International Society of Ice Carvers, as one of the most modern and most beautiful indoor snow attraction. At SM MOA, you'll find a parade of brilliantly lit, gigantic holiday floats followed by a grand display of fireworks.
If you want something for all ages, the Ayala Triangle never fails to attract crowds on this merry season. The annual show features a spectacle of light-covered trees, meticulously coordinated to "dance" to Christmas songs.
And if your family still has young kids (or is always filled with kids at heart) try The Manila Hotel's Christmas Village. Featuring an emporium, cinema, patisserie and bookshop, all in colonial architecture, the village transports its guests to a whimsical Christmas village stuck in the colonial period.
Cavite
Things to do:
Rent a vacation home in Tagaytay
Visit the Crosswinds Christmas Village
Get creative and eat sweets at Gingerbread House in Alfonso, Cavite
Spend Christmas Eve at Maytinis Festival in Kawit, Cavite
Cavite offers a mix of traditional and modern Filipino Christmas festivities. Tagaytay alone is home to so many beautiful vacation homes that you can spend your whole break in a rented villa – complete with a pool, a fireplace and a view of Taal Lake –  all with the company of your family. Can you imagine your Noche Buena now?
If you want to maximise your time in Cavite, however, enjoy the mix of Christmas displays and Tagaytay's landscape at Crosswind's Christmas Village. Next, head to Gingerbread House in Alfonso, Cavite for a fun-filled gingerbread house decorating session. Make your cookie trimming activity more enjoyable by having a little competition among yourselves on who makes the best gingerbread house.
For a taste of Cavite's culture and sense of community, join Kawit, Cavite's celebration of the Maytinis Festival, a dramatic re-enactment of Mary and Joseph's search for a place to give birth to Jesus, held every Christmas Eve.
Pampanga
Things to do:
Have a Food Crawl
Attend the Giant Lantern Festival in San Fernando
Enjoy rides at Sky Ranch Pampanga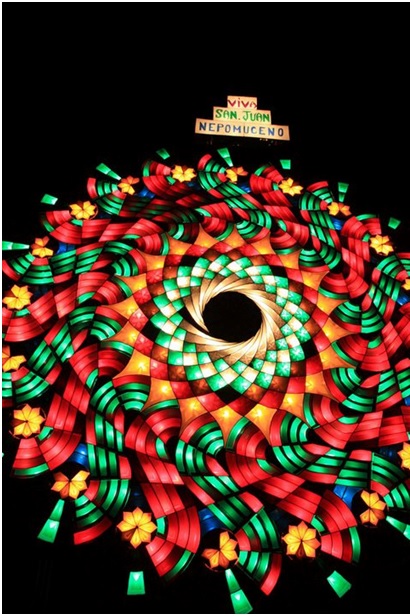 What do you get when you spend your Christmas at the Culinary Center of the Philippines? A Christmas vacation that is truly manyaman.
You don't have to wait for Christmas Eve to eat scrumptious meals. Head over to the Moderno Food Park or try the best sellers at famous restaurants like Sunrise Surprise and 25 Seeds.
On days when you don't have anything planned, ride the Pampanga Eye, reportedly the Philippines' tallest and biggest Ferris wheel, located at Sky Ranch Pampanga.
The fun doesn't end there. Pampanga also offers a feast for the eyes with their Giant Lantern Festival in San Fernando, an annual parol-making contest that dates back to former President Quezon's time.
Each lantern is made with more than 5,000 light bulbs, creating a pageantry of lights and colors and attracting tourists from around the world. This contest gets more competitive every year, so if you attend once, you might find yourself coming back to see how the contestants have outdone themselves.
Dumaguete
Things to do:
Visit Dr. Absin's Christmas house
Attend Paskuhan sa Dumaguete
Swim with the turtles at Apo Island
Go to Lake Balanan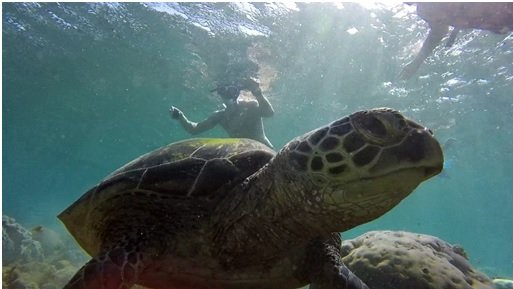 Dumaguete is a personal favorite of mine, and if you love the outdoors, affordable yet quality food and a tourist spot that isn't too crowded, this low-key city will surely crawl its way into your heart.
Start your Dumaguete trip by swimming around the Apo Island Marine Reserve to see the famous sanctuary's pristine reefs and huge turtles. Don't worry about the costs of renting a boat or charges for snorkelling/ scuba diving as there are affordable tour packages like the ones offered by Harold's Mansion.
Next, go trekking or kayaking at the beautiful Lake Balanan or hire a habal habal to take you to the Twin Lakes and Pulangbato Falls. Riding a habal habal to these destinations, although scary at first, you'll see Dumaguete's breathtaking landscape and forget that you're riding uphill on (sometimes) unpaved roads.
Then head over to Dr. Absin's Spanish mansion dubbed as Negros Oriental's Christmas House. Every yuletide season, the anesthesiologist's house is bedecked with impressive Christmas ornaments and opened to the public. The Christmas House is very famous, and the mansion is usually outlined with thousands of tiny light bulbs so finding it won't be a problem.
Bacolod City
Things to do:
Visit Bamboo Tonogbanua's astounding Christmas Village
Go to Dizon-Ramos Museum
Visit Jerry Sy's House
Sample Bacolod's delicacies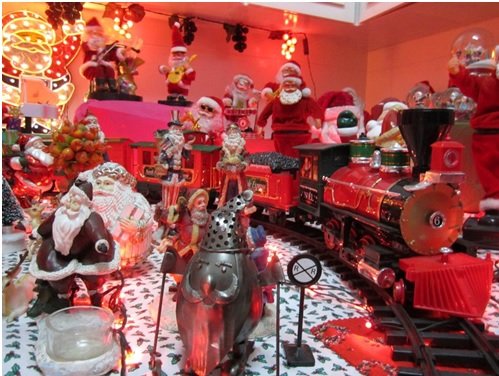 The City of Smiles, offers so many Christmas attractions, each stunning in its own right. Local artist Bamboo Tonognabua's Christmas Village, for example, is a must-see for anyone who's in Bacolod during the holidays. His Christmas Village is Bacolod's most elaborate Christmas display featuring miniatures of the nativity scene and iconic edifices like the Taj Mahal or the Eiffel Tower. The 10-foot high and 6×8 meter Christmas Village has sections representing different countries as well as a fairy land.
Over at the Dizon-Ramos Museum, you'll find 304 variants of Santa Clause in various shapes and sizes, clad in the distinct attire of several nations who believe in the Christmas symbol. There are also cute cheeky Santas depicted playing, singing or working. You can also find various nativity scenes and a 250-square meter Christmas Village with hundreds of Christmas trees and over 400 little citizens.
At night, visit Jerry Sy's house which is always elaborately decorated for Christmas featuring animated drummer boys, dancing Santas and a saluting soldier.
And, of course, since you're in Bacolod City, you mustn't leave without trying local favourites such as the authentic Bacolod inasal, kalamayhati Bacolod's version of rice cake and napoleones, the Philippines own take on the French custard filled pastry.
As you can see, a fun Christmas vacation doesn't always have to cost you more than five digits. And these are just five of the numerous places you can visit in the Philippines for your Christmas break.
Got any suggestions? We'd love to hear them. Let us know below.
Nyj Verdadero
Web content writer. Mother to a cat named Fatty and a basil named Herby. Dreams of going off the grid and running an animal shelter with her wife.