Joy Soriano
Joy has been a vegan for over 20 years. She's…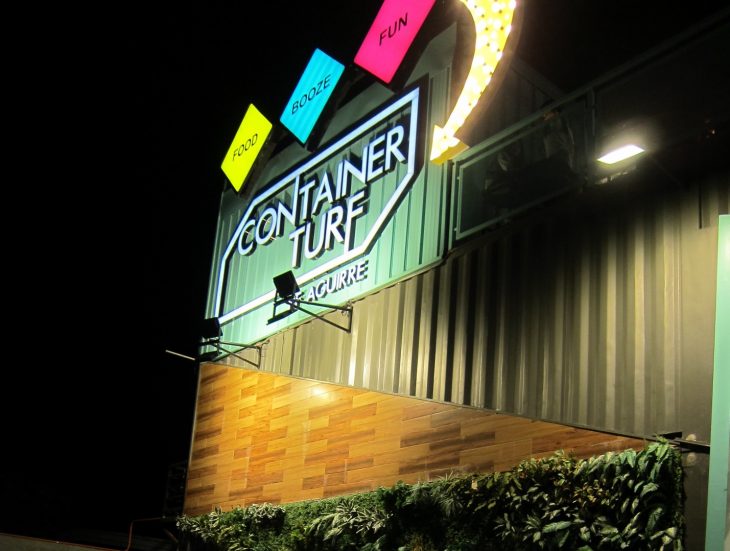 This is not a place you can relax in. Let's just get that out of the way.
Right off the bat, as you enter the massive Container Turf, a cacophony of sounds assaults your senses. Granted, these are my "old people" senses and the cacophony I refer to comes from millennials. I turn to Kat, a millennial, and check if I'm being an old fart and she agrees it's loud in the city's hot new hang out.
Three Levels and Nowhere to Sit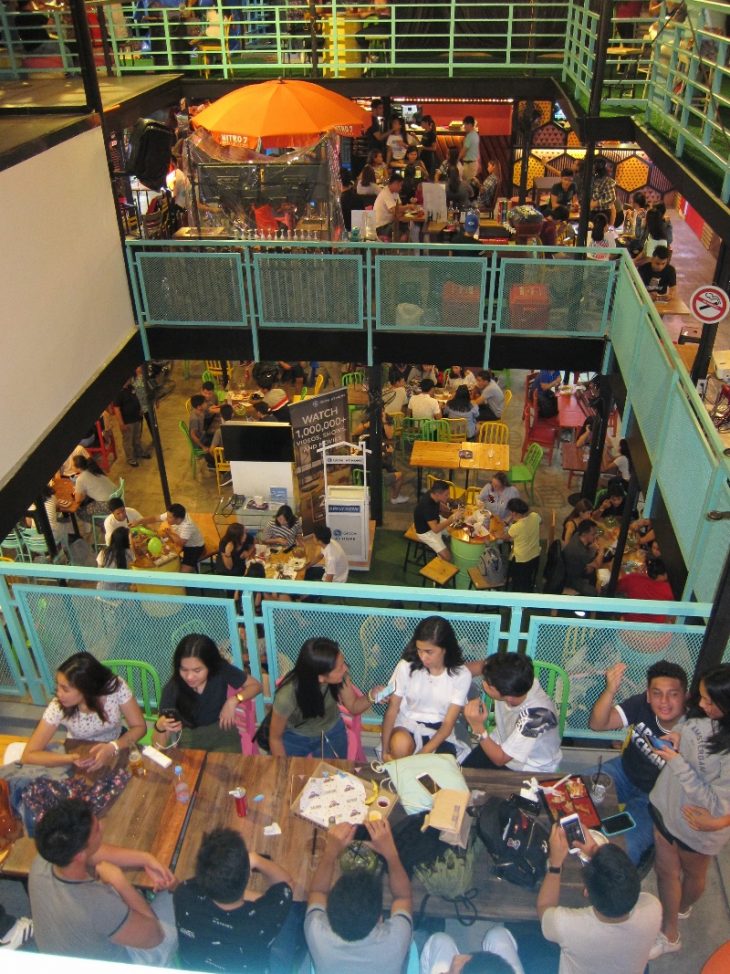 The place is overrun by young diners, mostly high school students and a few college kids, on a Friday night. It's a little after seven, and already, Container Turf's run out of tables.
It's crowded, and the three levels aren't enough to "contain" people; there are groups huddled outside. Other groups are scoping every level trying to spot an open table. Kat and I are doing the same chore.
We head up to the third level, which only has a few tables and one stall that sells beer and other drinks of the spiritual kind. I imagine it's barely populated by tables because it's the third level and management wants to maintain its stability by limiting the number of people on the floor.
Makes sense. And gives diners comfort knowing this is a business that wants to keep its patrons safe.
On the second level, right at the very corner and just a few steps away from the beer stall, we spot a table.
The Grub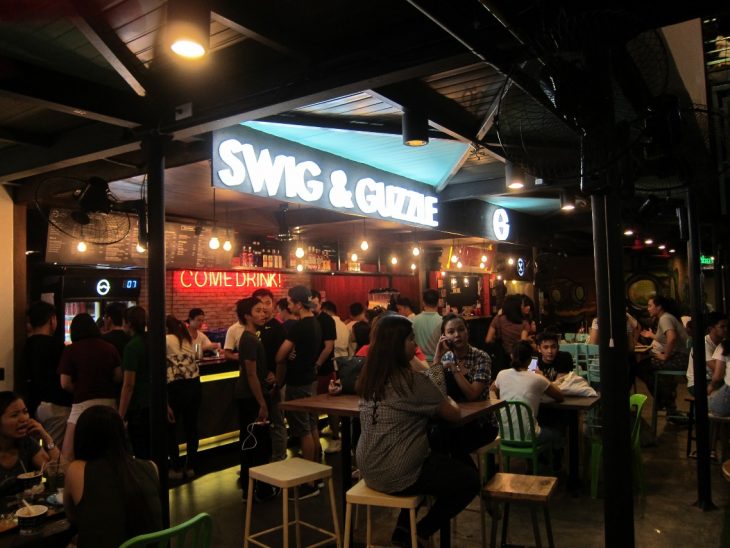 There are no vegan options. There is an abundance of meat, done every which way: fried, deep fried, barbecued, grilled, sauteed, raw (er, sushi). . . if you love meat, this may be your happy place.
There is one stall that has veggies, so I at least had something before the beer. If you love beer and are on a budget, this is not your happy place. At P75 a pop for a Pale Pilsen, Container Turf likely serves the priciest bottle in BF. The price range in this area typically runs from P45 to P60.
But if your alcoholic preference leans toward the fancy, Instagram-worthy side, and you don't mind spending like it's payday every day, line up at Swig and Guzzle. And line up early because the queue gets long. The obvious favorite stall creates drinks that will make your dentist weep, and your social media followers envious and thirsty for concoctions jammed with all sorts of sweet, playful stuff.
Pace Yourself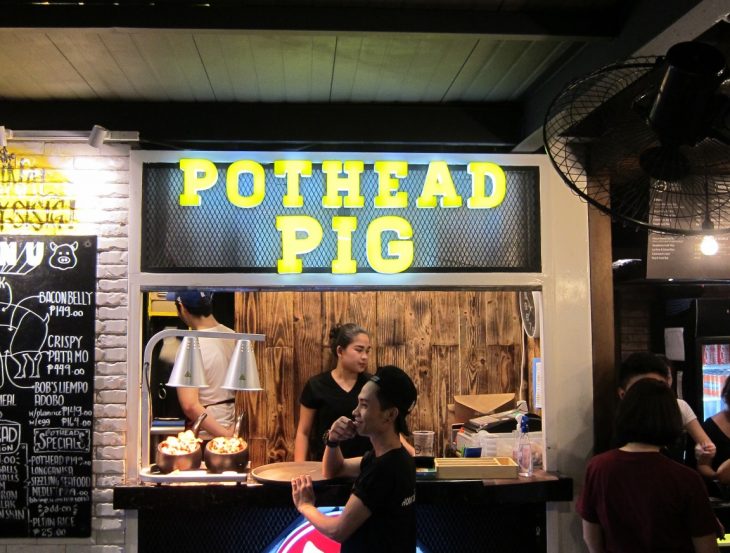 The food selection is good for:
Late night snacking (the place is open 'til 2AM on weekends)
Late night dessert for parents who live on the edge
Pre-partying drinks
Post-partying snacking
Indulgent dinner for families who don't want to cook at home
Death of your diet
On the first level, you'll get the usual bar chow with buffalo wings, dinner with steak meals, Fil-Mex fare with tacos and nachos, Vietnamese crepes and banh mis, and pork in every incarnation with the not-so usual Korean street food.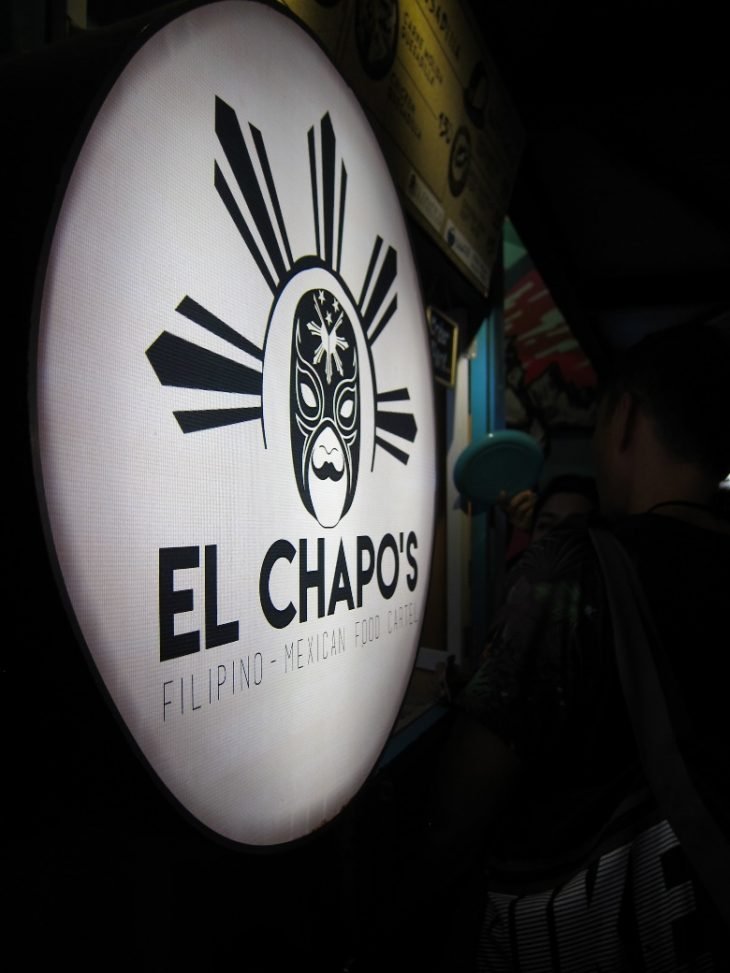 On the second level, you'll get Japanese-inspired tacos with California maki rolls, tapa, pizza and burgers, and hotdogs in festive packaging (your server sports a clown's wig and brings your order in a box decorated with buntings or banderitas).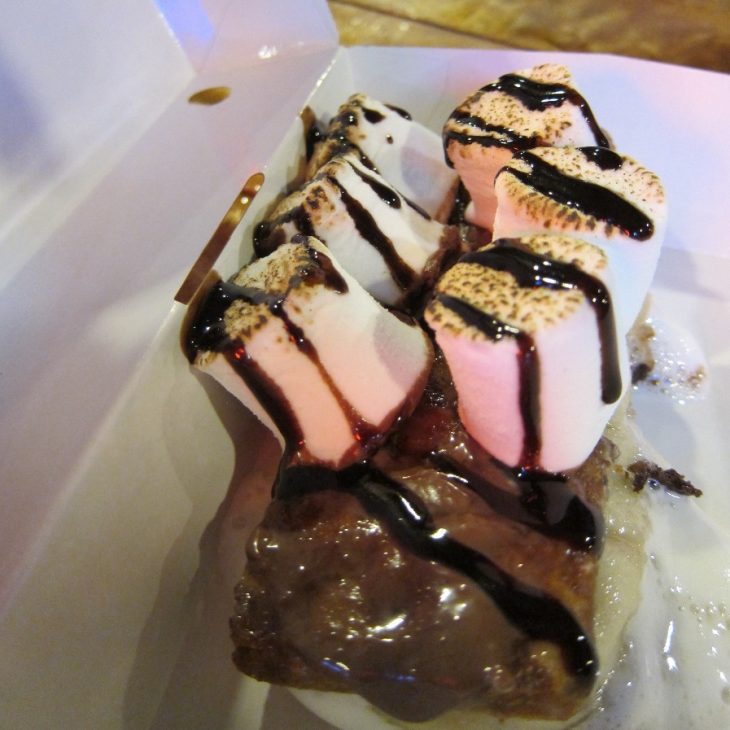 For desserts, you'll crave the tantalizing doughnut ice cream cone, the nearly malevolent waffle wrap with its green tea ice cream and toppings fit for Willy Wonka (which is a roaring success for Kat because of its flavorful waffle and not-too sweet fillings), and the deep fried oreos and 'shmores.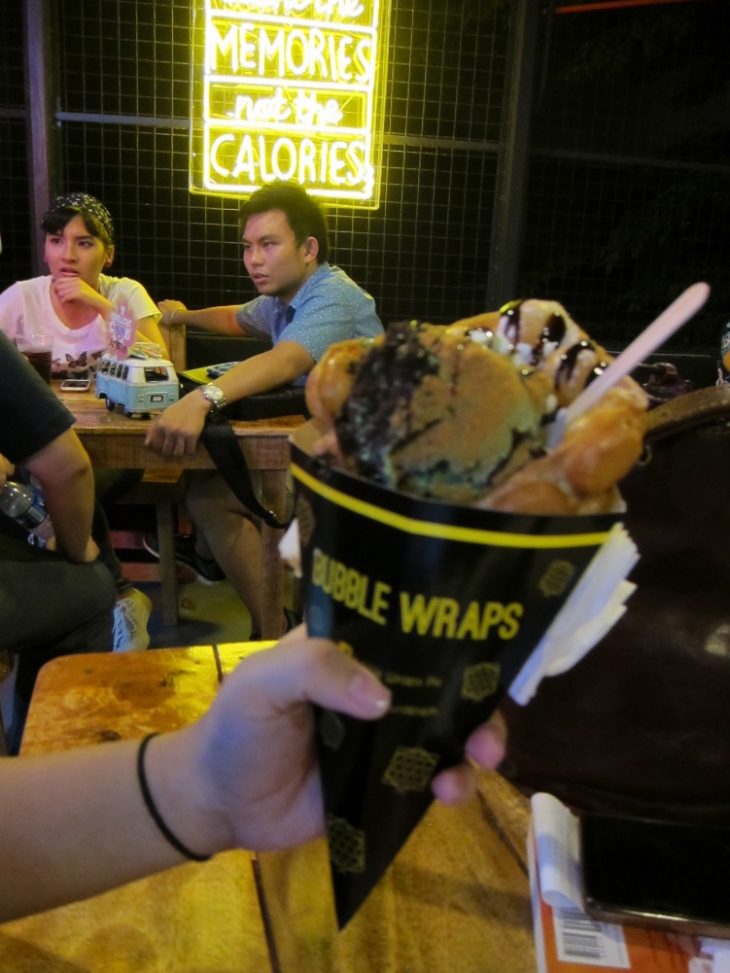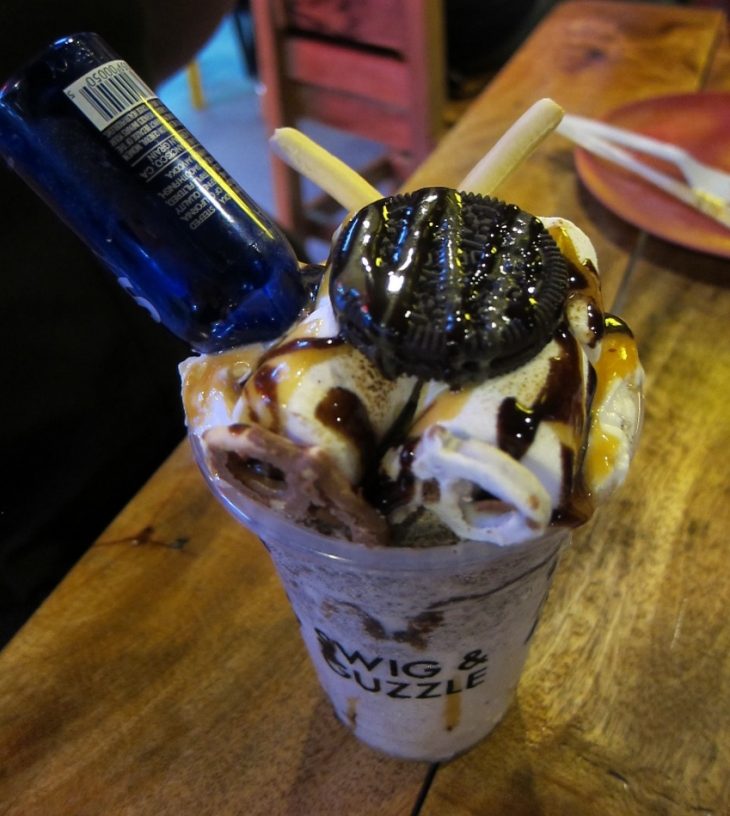 For decadent and spiked sweets, you'll be spellbound by the sorcery of the cookies and cream vodka milkshake (or slightly sedate freakshake). Kat says, "I was expecting a straightforward Oreo milkshake with vodka but, instead, got a mountain of diabetes. Not for people who want to get drunk."
Lost Appeal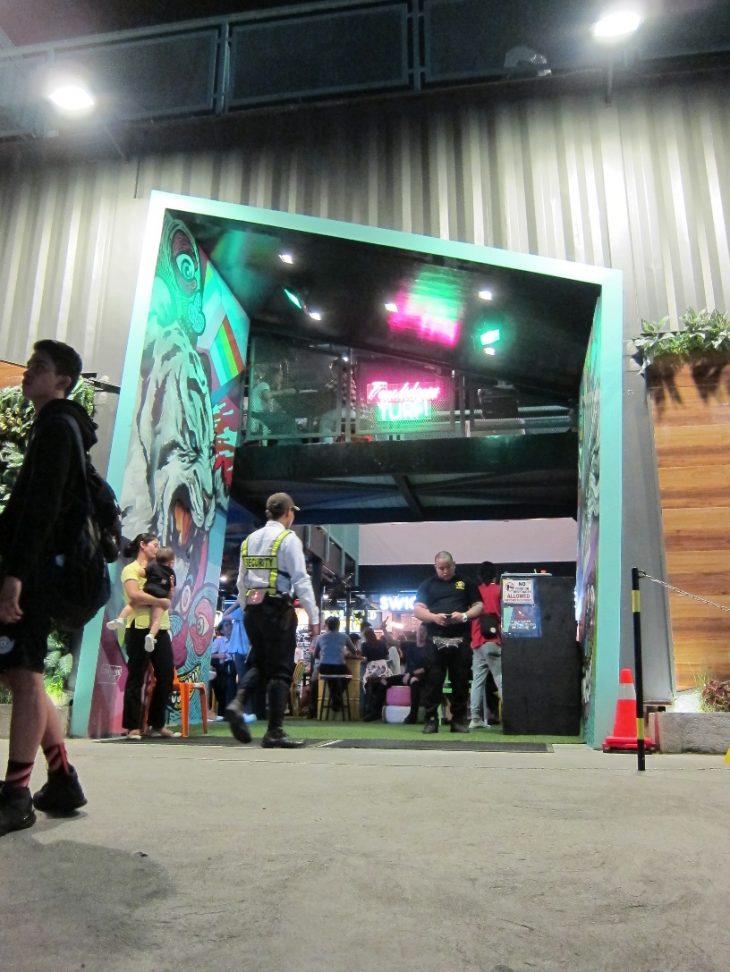 The food is tasty. The selections are interesting, but lack variety. The liquor inventive, just a tad pricey for the area. BF Paranaque's Container Turf has some appeal, except it's not the kind I was expecting—this being a food spot that's in a container-style structure.
The whole point of using shipping containers is to showcase the unique features of the structure: the corrugated walls, the double swing industrial doors—it's striking architecture, given the right treatment.
It's innovative design that is, unfortunately, lost in the Container Turf.
You hardly feel you're eating and drinking in a shipping container food wonderland, until you step out and see the sign.
Container Turf in Aguirre Ave., BF Parañaque opens at 4 p.m. to 1 a.m. (Mon-Thurs) and 2 a.m. (Fri-Sat).
Katrina Tankeh contributed to this story.
Joy Soriano
Joy has been a vegan for over 20 years. She's done a wide range of stories for magazines, from music and movies to business and culture matters. She continues to write professionally to this day — like, right this very minute.